Dear Beaver Competition 2016 Participants,
These are the updated version of Beaver Competition 2016 results.
The results are given in Excel file, sorted by School Name & Award.
Please take note,
1. If there is any mistake in the names and/or categories of any participant, please inform us as soon as possible by email. This is important since the names will appear on the certificate.
2. To find your name or school, use the 'Search' function below.
Congratulations to all winners!
Top 10%: Medalist (Medal & Certificate)
Next 40%: Honorable Mention (Certificate)
Next 50%: Certificate of Participation (Certificate)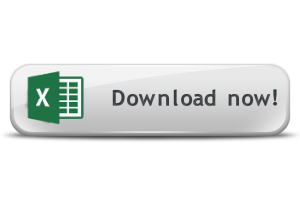 No
SCHOOL NAME (CONTEST CENTER)
FIRST NAME
USERNAME
CATEGORY
AWARD
1
2016001 SMK RANTAU PANJANG
NURUL HAMIMI BINTI RAHMAT
2016001J06
JUNIOR
HONORABLE MENTION
2
2016001 SMK RANTAU PANJANG
DAYANNA BINTI RASHIDI
2016001J05
JUNIOR
HONORABLE MENTION
3
2016001 SMK RANTAU PANJANG
NURSYAZLINA BINTI SAPAREDI
2016001J07
JUNIOR
HONORABLE MENTION
4
2016001 SMK RANTAU PANJANG
THENMULLAI A/P CHANDRA SEKARAN
2016001S16
STUDENT
HONORABLE MENTION
5
2016001 SMK RANTAU PANJANG
NURUL ALIFA BALQIS BINTI ABD RAHMAN
2016001J02
JUNIOR
CERTIFICATE OF PARTICIPATION
6
2016001 SMK RANTAU PANJANG
INTAN ADIBAH BINTI SALIM
2016001S19
STUDENT
CERTIFICATE OF PARTICIPATION
7
2016001 SMK RANTAU PANJANG
SITI HAFIZA NUR FARAHANA BINTI AJNI
2016001J04
JUNIOR
CERTIFICATE OF PARTICIPATION
8
2016001 SMK RANTAU PANJANG
NUR FAHANI BINTI OSMAN
2016001S17
STUDENT
CERTIFICATE OF PARTICIPATION
9
2016001 SMK RANTAU PANJANG
SAI LUKNARSH A/L PRUSOTHAMAN
2016001J10
JUNIOR
CERTIFICATE OF PARTICIPATION
10
2016001 SMK RANTAU PANJANG
SITI NURAINI BINTI AB SATA
2016001S18
STUDENT
CERTIFICATE OF PARTICIPATION
11
2016001 SMK RANTAU PANJANG
NURUL SYAHIRA BINTI KAMARUL BHARIN
2016001J09
JUNIOR
CERTIFICATE OF PARTICIPATION
12
2016001 SMK RANTAU PANJANG
SITI NABILAH WAHIDAH BINTI WAHID
2016001J00
JUNIOR
CERTIFICATE OF PARTICIPATION
13
2016001 SMK RANTAU PANJANG
AZAIRA NADIANA BINTI AZMAN
2016001J08
JUNIOR
CERTIFICATE OF PARTICIPATION
14
2016001 SMK RANTAU PANJANG
RAJA NUR'AIN ZAHRA BT RAJA AZMER SYAHREN
2016001J03
JUNIOR
CERTIFICATE OF PARTICIPATION
15
2016001 SMK RANTAU PANJANG
AMIRUL FITRI BIN SHAMSUL BAHRIN
2016001S12
STUDENT
CERTIFICATE OF PARTICIPATION
16
2016001 SMK RANTAU PANJANG
NOOR AFFIQAH AYU BINTI ZAKARIA
2016001S13
STUDENT
CERTIFICATE OF PARTICIPATION
17
2016001 SMK RANTAU PANJANG
NURUL NAZIHAH BINTI ROSLI
2016001S11
STUDENT
CERTIFICATE OF PARTICIPATION
18
2016001 SMK RANTAU PANJANG
NURFARHANAH BINTI BAHTIAR
2016001J01
JUNIOR
CERTIFICATE OF PARTICIPATION
19
2016001 SMK RANTAU PANJANG
FATIN NADHIRAH BINTI HUSAIN
2016001S15
STUDENT
CERTIFICATE OF PARTICIPATION
20
2016001 SMK RANTAU PANJANG
RAJA NUR NABILAH BT. RAJA AZMER SYAHREN
2016001S14
STUDENT
CERTIFICATE OF PARTICIPATION
21
2016002 SMA ATAS SULTAN ZAINAL ABIDIN
AHMAD MURTADHA MUTAHHRI BIN ABDUL RASHID
2016002B01
BENJAMIN
HONORABLE MENTION
22
2016002 SMA ATAS SULTAN ZAINAL ABIDIN
MUHAMMAD AMEER HAZIQ BIN AHMED SHUKERI BIN EMBONG
2016002C38
CADET
SILVER AWARD
23
2016002 SMA ATAS SULTAN ZAINAL ABIDIN
MUHAMMAD MURSYID BIN AZHAR
2016002C37
CADET
SILVER AWARD
24
2016002 SMA ATAS SULTAN ZAINAL ABIDIN
MUHAMMAD FIRDAUS BIN LAZIM
2016002J48
JUNIOR
BRONZE AWARD
25
2016002 SMA ATAS SULTAN ZAINAL ABIDIN
AHMAD LUQMAN BIN MOHD
2016002S76
STUDENT
BRONZE AWARD
26
2016002 SMA ATAS SULTAN ZAINAL ABIDIN
MUHAMMAD AEDDRUS BIN ABDUL TALIB
2016002C43
CADET
HONORABLE MENTION
27
2016002 SMA ATAS SULTAN ZAINAL ABIDIN
MUHAMMAD AIMAN BIN ZULKEFLI
2016002S65
STUDENT
HONORABLE MENTION
28
2016002 SMA ATAS SULTAN ZAINAL ABIDIN
LUQMAN AL-HAKIM BIN GHANI
2016002S66
STUDENT
HONORABLE MENTION
29
2016002 SMA ATAS SULTAN ZAINAL ABIDIN
AHMAD AMMAR AZALI BIN MOHAMAD
2016002J49
JUNIOR
HONORABLE MENTION
30
2016002 SMA ATAS SULTAN ZAINAL ABIDIN
SYAHIDATUL 'ADILA BINTI M. SHUKRI
2016002J60
JUNIOR
HONORABLE MENTION
31
2016002 SMA ATAS SULTAN ZAINAL ABIDIN
SITI AISYAH BINTI SAIDI
2016002C16
CADET
HONORABLE MENTION
32
2016002 SMA ATAS SULTAN ZAINAL ABIDIN
AHMAD LUQMANUL HAKIM BIN AHMAD AMZAD
2016002J47
JUNIOR
HONORABLE MENTION
33
2016002 SMA ATAS SULTAN ZAINAL ABIDIN
NUR HAFIZATUL ARINA BINTI ZURI
2016002C13
CADET
HONORABLE MENTION
34
2016002 SMA ATAS SULTAN ZAINAL ABIDIN
AISYAH NABILAH BINTI MOHD ZAID
2016002J46
JUNIOR
CERTIFICATE OF PARTICIPATION
35
2016002 SMA ATAS SULTAN ZAINAL ABIDIN
SHARIFAH NURUL SYUHADAH BINTI TUAN DALAM
2016002J56
JUNIOR
CERTIFICATE OF PARTICIPATION
36
2016002 SMA ATAS SULTAN ZAINAL ABIDIN
NUR FARAH WAHIDA BINTI KAMARUDDIN
2016002C04
CADET
HONORABLE MENTION
37
2016002 SMA ATAS SULTAN ZAINAL ABIDIN
WAN NUR AQILAH BINTI WAN ROSLAN
2016002C02
CADET
HONORABLE MENTION
38
2016002 SMA ATAS SULTAN ZAINAL ABIDIN
FATIN ATIRAH BINTI MOHD ZULKFLI
2016002S69
STUDENT
HONORABLE MENTION
39
2016002 SMA ATAS SULTAN ZAINAL ABIDIN
FARAH AINAA BINTI MOHD
2016002C03
CADET
HONORABLE MENTION
40
2016002 SMA ATAS SULTAN ZAINAL ABIDIN
MUHAMMAD AMEER SYAHMI BIN RAHIM
2016002C33
CADET
HONORABLE MENTION
41
2016002 SMA ATAS SULTAN ZAINAL ABIDIN
MUHAMMAD SALMAN BIN ZULKIFLE
2016002S64
STUDENT
HONORABLE MENTION
42
2016002 SMA ATAS SULTAN ZAINAL ABIDIN
SITI JEMALA NEHRAN BINTI MOHD RAZAWAWI
2016002S70
STUDENT
HONORABLE MENTION
43
2016002 SMA ATAS SULTAN ZAINAL ABIDIN
ASY SYIFA' BINTI SHAFIEE
2016002J62
JUNIOR
CERTIFICATE OF PARTICIPATION
44
2016002 SMA ATAS SULTAN ZAINAL ABIDIN
MUHAMMAD FAIDHU RAHMAN BIN KAMALRUAZMI
2016002J54
JUNIOR
CERTIFICATE OF PARTICIPATION
45
2016002 SMA ATAS SULTAN ZAINAL ABIDIN
MUHAMMAD ARASH BIN ABU BAKAR
2016002C40
CADET
HONORABLE MENTION
46
2016002 SMA ATAS SULTAN ZAINAL ABIDIN
MUHAMMAD HUZAIFI IDHAM BIN HUSIN
2016002C39
CADET
HONORABLE MENTION
47
2016002 SMA ATAS SULTAN ZAINAL ABIDIN
NOR ALYANISA BINTI ASLI
2016002C19
CADET
HONORABLE MENTION
48
2016002 SMA ATAS SULTAN ZAINAL ABIDIN
NURSYAZANA IRYANI BT AZMI
2016002C18
CADET
HONORABLE MENTION
49
2016002 SMA ATAS SULTAN ZAINAL ABIDIN
SITI ZUBAIDAH BINTI SAZALI
2016002J61
JUNIOR
CERTIFICATE OF PARTICIPATION
50
2016002 SMA ATAS SULTAN ZAINAL ABIDIN
AININ SOFIYA BINTI AZIZ
2016002C12
CADET
CERTIFICATE OF PARTICIPATION
51
2016002 SMA ATAS SULTAN ZAINAL ABIDIN
NUR RABIATUL ADAWIYAH BINTI MOHD RAZI
2016002C41
CADET
CERTIFICATE OF PARTICIPATION
52
2016002 SMA ATAS SULTAN ZAINAL ABIDIN
AFIFAH FITRIYYAH BINTI AMIR HUSIN
2016002J59
JUNIOR
CERTIFICATE OF PARTICIPATION
53
2016002 SMA ATAS SULTAN ZAINAL ABIDIN
MUHAMMAD AHZHA BIN MOHD AZAM
2016002C34
CADET
CERTIFICATE OF PARTICIPATION
54
2016002 SMA ATAS SULTAN ZAINAL ABIDIN
WAN NAJMA ALHUMAYDAA BINTI WAN MOHD YUSOF
2016002C06
CADET
CERTIFICATE OF PARTICIPATION
55
2016002 SMA ATAS SULTAN ZAINAL ABIDIN
WAN NASMA ALHUMAYDAA BINTI WAN MOHD YUSOF
2016002C07
CADET
CERTIFICATE OF PARTICIPATION
56
2016002 SMA ATAS SULTAN ZAINAL ABIDIN
NOR ZAHIERAH MURNI BINTI RAZALI
2016002C32
CADET
CERTIFICATE OF PARTICIPATION
57
2016002 SMA ATAS SULTAN ZAINAL ABIDIN
RAHMAH HAYATI BINTI MOHAMED
2016002S67
STUDENT
CERTIFICATE OF PARTICIPATION
58
2016002 SMA ATAS SULTAN ZAINAL ABIDIN
AHMAD FARIS BIN BAHARUDDIN
2016002J55
JUNIOR
CERTIFICATE OF PARTICIPATION
59
2016002 SMA ATAS SULTAN ZAINAL ABIDIN
MUHAMMAD ASHRAF SYAKIRIN BIN MOHAMAD ZAID
2016002J50
JUNIOR
CERTIFICATE OF PARTICIPATION
60
2016002 SMA ATAS SULTAN ZAINAL ABIDIN
MAISARAHASYA BINTI AMRAN
2016002C22
CADET
CERTIFICATE OF PARTICIPATION
61
2016002 SMA ATAS SULTAN ZAINAL ABIDIN
NUR AINA ALIA BINTI ABDUL GHAZAK
2016002C30
CADET
CERTIFICATE OF PARTICIPATION
62
2016002 SMA ATAS SULTAN ZAINAL ABIDIN
NUR AISYAH NABILA BINTI KHAIRUL HISHAM
2016002C05
CADET
CERTIFICATE OF PARTICIPATION
63
2016002 SMA ATAS SULTAN ZAINAL ABIDIN
NUR SYAUQINA QASIMAH BINTI AZRI
2016002C08
CADET
CERTIFICATE OF PARTICIPATION
64
2016002 SMA ATAS SULTAN ZAINAL ABIDIN
NURUL SYIFAA' BINTI MOHD SHAMSUL
2016002C23
CADET
CERTIFICATE OF PARTICIPATION
65
2016002 SMA ATAS SULTAN ZAINAL ABIDIN
WAN RASYIDAH BINTI WAN MOHD RAZIN
2016002S68
STUDENT
CERTIFICATE OF PARTICIPATION
66
2016002 SMA ATAS SULTAN ZAINAL ABIDIN
AFIQAH MARDHIAH BINTI SHAIFUL BAHRI
2016002C15
CADET
CERTIFICATE OF PARTICIPATION
67
2016002 SMA ATAS SULTAN ZAINAL ABIDIN
ALYA FIRZANA BINTI FAKHRUL ANWAR
2016002C20
CADET
CERTIFICATE OF PARTICIPATION
68
2016002 SMA ATAS SULTAN ZAINAL ABIDIN
AUNI NAZIFA BT MOHD BAKHTIAR
2016002C09
CADET
CERTIFICATE OF PARTICIPATION
69
2016002 SMA ATAS SULTAN ZAINAL ABIDIN
NUR UZMA BINTI IBRAHIM
2016002C10
CADET
CERTIFICATE OF PARTICIPATION
70
2016002 SMA ATAS SULTAN ZAINAL ABIDIN
AKMAL EZZATI BINTI AHMAD RAFA'I
2016002J63
JUNIOR
CERTIFICATE OF PARTICIPATION
71
2016002 SMA ATAS SULTAN ZAINAL ABIDIN
WAN NURUL NABILAH HUSNA BINTI WAN AHMAD
2016002J58
JUNIOR
CERTIFICATE OF PARTICIPATION
72
2016002 SMA ATAS SULTAN ZAINAL ABIDIN
NURUL AISYAH BINTI MUSTAFFA
2016002C21
CADET
CERTIFICATE OF PARTICIPATION
73
2016002 SMA ATAS SULTAN ZAINAL ABIDIN
ADIBAH BINTI MOHD SAID
2016002J45
JUNIOR
CERTIFICATE OF PARTICIPATION
74
2016002 SMA ATAS SULTAN ZAINAL ABIDIN
AMIR FITRI NAIM BIN CHE AMIR NORDIN
2016002J53
JUNIOR
CERTIFICATE OF PARTICIPATION
75
2016002 SMA ATAS SULTAN ZAINAL ABIDIN
MUHAMMAD ZAKIR FATHI BIN ABD SAMAD
2016002J52
JUNIOR
CERTIFICATE OF PARTICIPATION
76
2016002 SMA ATAS SULTAN ZAINAL ABIDIN
ADAM AIMAN BIN MANSOR
2016002C35
CADET
CERTIFICATE OF PARTICIPATION
77
2016002 SMA ATAS SULTAN ZAINAL ABIDIN
ARIFAH BINTI BISTAMAN
2016002C29
CADET
CERTIFICATE OF PARTICIPATION
78
2016002 SMA ATAS SULTAN ZAINAL ABIDIN
ANAS HAMDI BIN ASMADI
2016002C36
CADET
CERTIFICATE OF PARTICIPATION
79
2016002 SMA ATAS SULTAN ZAINAL ABIDIN
HUSNA SOLEHAH BINTI ZAINUDIN
2016002C24
CADET
CERTIFICATE OF PARTICIPATION
80
2016002 SMA ATAS SULTAN ZAINAL ABIDIN
NURUL IZZAH SURAIYA BINTI MANAF
2016002S71
STUDENT
CERTIFICATE OF PARTICIPATION
81
2016002 SMA ATAS SULTAN ZAINAL ABIDIN
NUR AINA SYAHIRAH BINTI ZAMRI
2016002C17
CADET
CERTIFICATE OF PARTICIPATION
82
2016002 SMA ATAS SULTAN ZAINAL ABIDIN
NURUL NABILA NATASA BINTI ABDULLAH
2016002C31
CADET
CERTIFICATE OF PARTICIPATION
83
2016002 SMA ATAS SULTAN ZAINAL ABIDIN
UMMU SA'DAH BINTI AHMAD
2016002S75
STUDENT
CERTIFICATE OF PARTICIPATION
84
2016002 SMA ATAS SULTAN ZAINAL ABIDIN
ZAHIRAH BINTI ZAINARIPIN
2016002S74
STUDENT
CERTIFICATE OF PARTICIPATION
85
2016002 SMA ATAS SULTAN ZAINAL ABIDIN
MUHAMMAD ALIF HAKIMI BIN HASSAN
2016002C42
CADET
CERTIFICATE OF PARTICIPATION
86
2016002 SMA ATAS SULTAN ZAINAL ABIDIN
NUR HIDAYAH NAJIHAH BINTI MOHD AZAM
2016002C27
CADET
CERTIFICATE OF PARTICIPATION
87
2016002 SMA ATAS SULTAN ZAINAL ABIDIN
NURUL FATIHAH BINTI ISMAIL
2016002C26
CADET
CERTIFICATE OF PARTICIPATION
88
2016002 SMA ATAS SULTAN ZAINAL ABIDIN
SITI AMINAH MUNIRAH BINTI KAMAL ARIFFIN
2016002C11
CADET
CERTIFICATE OF PARTICIPATION
89
2016002 SMA ATAS SULTAN ZAINAL ABIDIN
KHAIRINA FARZANA BINTI KHOMRO @ KAMARUDDIN
2016002S72
STUDENT
CERTIFICATE OF PARTICIPATION
90
2016002 SMA ATAS SULTAN ZAINAL ABIDIN
SITI RADHIAH BINTI MOHAMAD
2016002S73
STUDENT
CERTIFICATE OF PARTICIPATION
91
2016002 SMA ATAS SULTAN ZAINAL ABIDIN
SOLEHAH BALQIS BINTI AL'AZMI
2016002C44
CADET
CERTIFICATE OF PARTICIPATION
92
2016002 SMA ATAS SULTAN ZAINAL ABIDIN
IZZAT IRFAN ALIBRAHIMI BIN ABDULLAH
2016002J51
JUNIOR
CERTIFICATE OF PARTICIPATION
93
2016002 SMA ATAS SULTAN ZAINAL ABIDIN
MARYAM KARMIELA BINTI CHE MAT SHAFIE
2016002C25
CADET
CERTIFICATE OF PARTICIPATION
94
2016002 SMA ATAS SULTAN ZAINAL ABIDIN
NUR IZZATI BINTI AHMAD ZAM
2016002C14
CADET
CERTIFICATE OF PARTICIPATION
95
2016002 SMA ATAS SULTAN ZAINAL ABIDIN
NUR LIYANA BT MANAN
2016002C28
CADET
CERTIFICATE OF PARTICIPATION
96
2016002 SMA ATAS SULTAN ZAINAL ABIDIN
NUR IFFAH BINTI KHAIRUL AZMI
2016002J57
JUNIOR
CERTIFICATE OF PARTICIPATION
97
2016003 MRSM KUALA KLAWANG
SARAH BINTI ISHAK
2016003C13
CADET
GOLD AWARD
98
2016003 MRSM KUALA KLAWANG
ZULFATI AMNI BINTI MOHAMAD ZUWAIRI
2016003C14
CADET
SILVER AWARD
99
2016003 MRSM KUALA KLAWANG
AMEER BASHIR BIN MAT RANI
2016003J23
JUNIOR
SILVER AWARD
100
2016003 MRSM KUALA KLAWANG
HASYA MARYAM BTE AHMAD YUSOF
2016003C18
CADET
BRONZE AWARD
101
2016003 MRSM KUALA KLAWANG
INTAN LYIANA BT ABDUL RAHMAN
2016003J28
JUNIOR
HONORABLE MENTION
102
2016003 MRSM KUALA KLAWANG
MUHAMMAD YUSOFF BIN SUHAIMI
2016003J21
JUNIOR
HONORABLE MENTION
103
2016003 MRSM KUALA KLAWANG
KHAIRUL IKHWAN BIN MOHD FIRDAUS HAFIZ CHAN
2016003S34
STUDENT
HONORABLE MENTION
104
2016003 MRSM KUALA KLAWANG
MUHAMMAD KASYFI BIN KAMARUL HAMIDI
2016003J20
JUNIOR
HONORABLE MENTION
105
2016003 MRSM KUALA KLAWANG
CHE HAZWINA BALQIS BINTI MOHAMMAD HAIZA
2016003J32
JUNIOR
HONORABLE MENTION
106
2016003 MRSM KUALA KLAWANG
AKHTARUN NABA' BINTI MD MASUM BILLAH
2016003C00
CADET
HONORABLE MENTION
107
2016003 MRSM KUALA KLAWANG
ZAKWAN BIN AHMAD ZAIDI
2016003S35
STUDENT
HONORABLE MENTION
108
2016003 MRSM KUALA KLAWANG
DANIEL YUSOFF BIN MUSTAFFA
2016003J19
JUNIOR
HONORABLE MENTION
109
2016003 MRSM KUALA KLAWANG
AMNI NADHIRAH BINTI MOHTAR
2016003C17
CADET
HONORABLE MENTION
110
2016003 MRSM KUALA KLAWANG
NUR DARIN IZZATI BINTI M HUSNI
2016003C11
CADET
HONORABLE MENTION
111
2016003 MRSM KUALA KLAWANG
THIYNESVARAN S/O RAMACHANDRAN
2016003S37
STUDENT
HONORABLE MENTION
112
2016003 MRSM KUALA KLAWANG
ANIS ZULAIKHA BINTI ZULKEFLI
2016003C10
CADET
HONORABLE MENTION
113
2016003 MRSM KUALA KLAWANG
NURUL MAISARAH BT NORAZMAN
2016003C16
CADET
HONORABLE MENTION
114
2016003 MRSM KUALA KLAWANG
LILY FARHANA BT AB.HALID
2016003J29
JUNIOR
HONORABLE MENTION
115
2016003 MRSM KUALA KLAWANG
AAINAA ATHIRAH BINTI ISHAK
2016003C07
CADET
HONORABLE MENTION
116
2016003 MRSM KUALA KLAWANG
NUR AIEZAH ALEEYA BINTI MOHD RODZI
2016003C02
CADET
HONORABLE MENTION
117
2016003 MRSM KUALA KLAWANG
NIA NUR ALYSSA BINTI KHAIRIL RIZAL
2016003C03
CADET
HONORABLE MENTION
118
2016003 MRSM KUALA KLAWANG
ZULHAIKAL ARIF BIN MAHIZUL
2016003J22
JUNIOR
CERTIFICATE OF PARTICIPATION
119
2016003 MRSM KUALA KLAWANG
SITI NURAISYAH BT ABDUL GHANI
2016003C05
CADET
CERTIFICATE OF PARTICIPATION
120
2016003 MRSM KUALA KLAWANG
SITI NURZULAIKHA BINTI AZMAN
2016003C06
CADET
CERTIFICATE OF PARTICIPATION
121
2016003 MRSM KUALA KLAWANG
NURAIRIN SYAFIQAH BINTI MOHAMMAD NOOR MUHARRIM
2016003J27
JUNIOR
CERTIFICATE OF PARTICIPATION
122
2016003 MRSM KUALA KLAWANG
NURUL IZZAH BINTI MOHD YAAKOB
2016003J25
JUNIOR
CERTIFICATE OF PARTICIPATION
123
2016003 MRSM KUALA KLAWANG
NURR IMAN BALQIS BINTI ZULKIPLI
2016003C04
CADET
CERTIFICATE OF PARTICIPATION
124
2016003 MRSM KUALA KLAWANG
ALYA FARHANI BT SHAM
2016003J30
JUNIOR
CERTIFICATE OF PARTICIPATION
125
2016003 MRSM KUALA KLAWANG
FATHIN FARHANAH BT. MOHD HAMKA
2016003J24
JUNIOR
CERTIFICATE OF PARTICIPATION
126
2016003 MRSM KUALA KLAWANG
INTAN AZUREEN BINTI HAMRAN
2016003J26
JUNIOR
CERTIFICATE OF PARTICIPATION
127
2016003 MRSM KUALA KLAWANG
NAVIIN A/L MOHANA SUNTHARAM
2016003J31
JUNIOR
CERTIFICATE OF PARTICIPATION
128
2016003 MRSM KUALA KLAWANG
AAINAA JESLINA BT MOHD ARSHAD
2016003C08
CADET
CERTIFICATE OF PARTICIPATION
129
2016003 MRSM KUALA KLAWANG
QALISHA MAISARAH BINTI SHAHARUDIN
2016003C15
CADET
CERTIFICATE OF PARTICIPATION
130
2016003 MRSM KUALA KLAWANG
HAFIZA ALIYA BINTI MOKHTARUDIN
2016003C12
CADET
CERTIFICATE OF PARTICIPATION
131
2016003 MRSM KUALA KLAWANG
NURUL IZZATUL UMAIRAH BT MD AMIRULLAH
2016003J33
JUNIOR
CERTIFICATE OF PARTICIPATION
132
2016003 MRSM KUALA KLAWANG
ALISSA MYRA BINTI ZUHAIRI
2016003C09
CADET
CERTIFICATE OF PARTICIPATION
133
2016003 MRSM KUALA KLAWANG
ASMIRATUL SOFEA BINTI AMIRRUDDIN
2016003C01
CADET
CERTIFICATE OF PARTICIPATION
134
2016003 MRSM KUALA KLAWANG
MUHAMMAD ANAS FITRI BIN ROSLI
2016003S36
STUDENT
CERTIFICATE OF PARTICIPATION
135
2016006 SMK BAKO
MOHD SHAQIRUL AZAN BIN BOLHASSAN
2016006S07
STUDENT
BRONZE AWARD
136
2016006 SMK BAKO
MOHAMMAD TAQIUDDIN BIN WARDI
2016006S06
STUDENT
HONORABLE MENTION
137
2016006 SMK BAKO
FIRDAUS BIN JAIDIL
2016006J03
JUNIOR
HONORABLE MENTION
138
2016006 SMK BAKO
FARID ISYRAF B JAIDIL
2016006S05
STUDENT
HONORABLE MENTION
139
2016006 SMK BAKO
AIZZA SHAHIRA BINTI ANUAR
2016006S04
STUDENT
CERTIFICATE OF PARTICIPATION
140
2016006 SMK BAKO
AZIZI RIFAIE BIN AZIZAN
2016006S08
STUDENT
CERTIFICATE OF PARTICIPATION
141
2016006 SMK BAKO
MOHD AFIF BIN SOKRI
2016006S09
STUDENT
CERTIFICATE OF PARTICIPATION
142
2016006 SMK BAKO
NABILAH BINTI KAMALLUDIN
2016006J02
JUNIOR
CERTIFICATE OF PARTICIPATION
143
2016006 SMK BAKO
SYED MOHAMMAD BIN WAN MOHAMAD HALIK
2016006C00
CADET
CERTIFICATE OF PARTICIPATION
144
2016006 SMK BAKO
NUR HUMAIRA BINTI MOHAMMAD
2016006J01
JUNIOR
CERTIFICATE OF PARTICIPATION
145
2016007 SK BUKIT RAHMAN PUTRA
MUHAMMAD FATHULLAH BIN JAKARIA
2016007E04
ECOLIER
HONORABLE MENTION
146
2016007 SK BUKIT RAHMAN PUTRA
WAN MUHAMMAD DANIEL BIN WAN JUNAIDI
2016007E01
ECOLIER
HONORABLE MENTION
147
2016007 SK BUKIT RAHMAN PUTRA
MUHAMMAD AKMAL DARWISY BIN ABDUL RAZAK
2016007E00
ECOLIER
HONORABLE MENTION
148
2016007 SK BUKIT RAHMAN PUTRA
MUHAMMAD AIDIL BIN ABDULLAH
2016007E02
ECOLIER
CERTIFICATE OF PARTICIPATION
149
2016007 SK BUKIT RAHMAN PUTRA
AFIF HAIKAL BIN SHAMSURI
2016007E05
ECOLIER
CERTIFICATE OF PARTICIPATION
150
2016007 SK BUKIT RAHMAN PUTRA
AHMAD HARRAZ BIN AMIR KAMARUZAMAN
2016007E03
ECOLIER
CERTIFICATE OF PARTICIPATION
151
2016007 SK BUKIT RAHMAN PUTRA
AFZAR AZHAR BIN ZAINOL AZHAR
2016007B22
BENJAMIN
SILVER AWARD
152
2016007 SK BUKIT RAHMAN PUTRA
NATHANIEL OOI CHI LOK
2016007B13
BENJAMIN
BRONZE AWARD
153
2016007 SK BUKIT RAHMAN PUTRA
UMESH A/L ANBALAGAN
2016007B25
BENJAMIN
HONORABLE MENTION
154
2016007 SK BUKIT RAHMAN PUTRA
ANNA LIYANA BINTI ROKMAN
2016007B10
BENJAMIN
HONORABLE MENTION
155
2016007 SK BUKIT RAHMAN PUTRA
ALVIN YEAP MING YUEN
2016007B17
BENJAMIN
HONORABLE MENTION
156
2016007 SK BUKIT RAHMAN PUTRA
WAN MUHAMMAD DANIAL BIN HASNAN
2016007B14
BENJAMIN
HONORABLE MENTION
157
2016007 SK BUKIT RAHMAN PUTRA
MUHAMMAD NUR AMNI BIN AZAHAR
2016007B06
BENJAMIN
HONORABLE MENTION
158
2016007 SK BUKIT RAHMAN PUTRA
UMIKA ANBALAGAN
2016007B26
BENJAMIN
HONORABLE MENTION
159
2016007 SK BUKIT RAHMAN PUTRA
ADRIAN A/L MAGHIMMADOSS
2016007B07
BENJAMIN
HONORABLE MENTION
160
2016007 SK BUKIT RAHMAN PUTRA
KEDRICK A/L SELVANESAN
2016007B16
BENJAMIN
CERTIFICATE OF PARTICIPATION
161
2016007 SK BUKIT RAHMAN PUTRA
NATASHA FARHANA BT MOHD SHAIFUL HASLAM
2016007B27
BENJAMIN
CERTIFICATE OF PARTICIPATION
162
2016007 SK BUKIT RAHMAN PUTRA
AHMAD AMMAR BIN AHMAD NAZRUN
2016007B18
BENJAMIN
CERTIFICATE OF PARTICIPATION
163
2016007 SK BUKIT RAHMAN PUTRA
DHANISH A/L RAJAN
2016007B12
BENJAMIN
CERTIFICATE OF PARTICIPATION
164
2016007 SK BUKIT RAHMAN PUTRA
SITI AYENA BINTI AHMED AZAHARI
2016007B19
BENJAMIN
CERTIFICATE OF PARTICIPATION
165
2016007 SK BUKIT RAHMAN PUTRA
DINESH A/L SATHIASEELAN
2016007B24
BENJAMIN
CERTIFICATE OF PARTICIPATION
166
2016007 SK BUKIT RAHMAN PUTRA
VISHNU PRIYYADEV A/L NANTHA KUMARAN
2016007B15
BENJAMIN
CERTIFICATE OF PARTICIPATION
167
2016007 SK BUKIT RAHMAN PUTRA
SITI NUR MAIZAN BINTI HIZUDDIN
2016007B29
BENJAMIN
CERTIFICATE OF PARTICIPATION
168
2016007 SK BUKIT RAHMAN PUTRA
PAVITHRAN A/L GUNALAN
2016007B08
BENJAMIN
CERTIFICATE OF PARTICIPATION
169
2016007 SK BUKIT RAHMAN PUTRA
AMMAR HAJIM BIN SHAMSURI
2016007B23
BENJAMIN
CERTIFICATE OF PARTICIPATION
170
2016007 SK BUKIT RAHMAN PUTRA
MUHAMMAD UWAIS HADRI BIN SOFIAN
2016007B11
BENJAMIN
CERTIFICATE OF PARTICIPATION
171
2016007 SK BUKIT RAHMAN PUTRA
MUHAMMAD AFRIN FARIS BIN ABU SAMAH
2016007B21
BENJAMIN
CERTIFICATE OF PARTICIPATION
172
2016007 SK BUKIT RAHMAN PUTRA
ANIQ DANISH BIN ABDUL RAZAK
2016007B09
BENJAMIN
CERTIFICATE OF PARTICIPATION
173
2016007 SK BUKIT RAHMAN PUTRA
MUHAMMAD YASIR BIN MOHD EHIER
2016007B20
BENJAMIN
CERTIFICATE OF PARTICIPATION
174
2016007 SK BUKIT RAHMAN PUTRA
RASYIQAH SYARAFANA BT SAIFUL NIZAM
2016007B28
BENJAMIN
CERTIFICATE OF PARTICIPATION
175
2016008 SK(P) METHODIST, KUANTAN
ANIS SYUHAIDA BINTI ABUL SAMAT
2016008E04
ECOLIER
HONORABLE MENTION
176
2016008 SK(P) METHODIST, KUANTAN
NUR SYAFIQAH BT MOHD KHAIRUL AZMI
2016008E07
ECOLIER
HONORABLE MENTION
177
2016008 SK(P) METHODIST, KUANTAN
ALISHA KHUDERI BT SAEDUL KHUDERI
2016008E01
ECOLIER
HONORABLE MENTION
178
2016008 SK(P) METHODIST, KUANTAN
DYANA NURIRDEENA BT AFZAM
2016008E00
ECOLIER
HONORABLE MENTION
179
2016008 SK(P) METHODIST, KUANTAN
PRASHEETHA A/P SARGUNAN
2016008E08
ECOLIER
HONORABLE MENTION
180
2016008 SK(P) METHODIST, KUANTAN
ATIQAH NABIHAH BT KAMARULZAMAN.
2016008E06
ECOLIER
HONORABLE MENTION
181
2016008 SK(P) METHODIST, KUANTAN
NOOR RAIDHATULLAH BT MOHD SHAH
2016008E03
ECOLIER
HONORABLE MENTION
182
2016008 SK(P) METHODIST, KUANTAN
DIVYANA A/P RAJEN
2016008E05
ECOLIER
CERTIFICATE OF PARTICIPATION
183
2016008 SK(P) METHODIST, KUANTAN
ANIS NISRINA BT MUHAMMAD SUHAILY GEORGE
2016008E02
ECOLIER
CERTIFICATE OF PARTICIPATION
184
2016008 SK(P) METHODIST, KUANTAN
AFRINA ALANI AFKAR BINTI AHMAD FAISAL
2016008B19
BENJAMIN
HONORABLE MENTION
185
2016008 SK(P) METHODIST, KUANTAN
NIK ZARITH ERLYSHA BT NIK AMIRUL MUMIN
2016008B10
BENJAMIN
HONORABLE MENTION
186
2016008 SK(P) METHODIST, KUANTAN
PUTERI NUR QASDINA
2016008B11
BENJAMIN
HONORABLE MENTION
187
2016008 SK(P) METHODIST, KUANTAN
RAISHWEEDA A/P RAMESH KUMAR
2016008B21
BENJAMIN
HONORABLE MENTION
188
2016008 SK(P) METHODIST, KUANTAN
JESLINA BT AMIRUDDIN LOW
2016008B09
BENJAMIN
HONORABLE MENTION
189
2016008 SK(P) METHODIST, KUANTAN
NOOR ATIQAH HAZIRAH BT. MOHD ANUAR
2016008B14
BENJAMIN
HONORABLE MENTION
190
2016008 SK(P) METHODIST, KUANTAN
SITI NUURIN HAYATI BT MURAN TURKEY
2016008B17
BENJAMIN
HONORABLE MENTION
191
2016008 SK(P) METHODIST, KUANTAN
AGHALYA A/P RAJEN
2016008B22
BENJAMIN
HONORABLE MENTION
192
2016008 SK(P) METHODIST, KUANTAN
ALEEA SUE HANA BINTI ISHAK
2016008B23
BENJAMIN
HONORABLE MENTION
193
2016008 SK(P) METHODIST, KUANTAN
ALIA PUTERI BINTI ALIK RIASADESA
2016008B18
BENJAMIN
HONORABLE MENTION
194
2016008 SK(P) METHODIST, KUANTAN
THRISHA RAMESH
2016008B25
BENJAMIN
HONORABLE MENTION
195
2016008 SK(P) METHODIST, KUANTAN
WAFA IRDINA BT MOHD ARSHAARI
2016008B13
BENJAMIN
HONORABLE MENTION
196
2016008 SK(P) METHODIST, KUANTAN
AFRIENA NOOR AZLAN SHAH
2016008B12
BENJAMIN
HONORABLE MENTION
197
2016008 SK(P) METHODIST, KUANTAN
AININ SAFIYYA BINTI ASRUL EFFENDI
2016008B24
BENJAMIN
HONORABLE MENTION
198
2016008 SK(P) METHODIST, KUANTAN
SHARIFAH NURJIHA BT SYED ABU BAKAR
2016008B15
BENJAMIN
CERTIFICATE OF PARTICIPATION
199
2016008 SK(P) METHODIST, KUANTAN
SASHVINI A/P SHANMUGAM
2016008B20
BENJAMIN
CERTIFICATE OF PARTICIPATION
200
2016008 SK(P) METHODIST, KUANTAN
ANIS ARIFAH BT YAAKOB
2016008B16
BENJAMIN
CERTIFICATE OF PARTICIPATION
201
2016009 GARDEN INTERNATIONAL SCHOOL OF KUANTAN
SHINTARO SHIBATA
2016009E04
ECOLIER
SILVER AWARD
202
2016009 GARDEN INTERNATIONAL SCHOOL OF KUANTAN
JADYN ANN WEATHERLY
2016009E03
ECOLIER
BRONZE AWARD
203
2016009 GARDEN INTERNATIONAL SCHOOL OF KUANTAN
ALLEN HU CHENGMING
2016009E05
ECOLIER
HONORABLE MENTION
204
2016009 GARDEN INTERNATIONAL SCHOOL OF KUANTAN
JACINTA ANTHONY
2016009E02
ECOLIER
HONORABLE MENTION
205
2016009 GARDEN INTERNATIONAL SCHOOL OF KUANTAN
DARSHANNAAH SUTHESH KUMAR
2016009E01
ECOLIER
CERTIFICATE OF PARTICIPATION
206
2016009 GARDEN INTERNATIONAL SCHOOL OF KUANTAN
HWANG YOON HA
2016009E00
ECOLIER
CERTIFICATE OF PARTICIPATION
207
2016009 GARDEN INTERNATIONAL SCHOOL OF KUANTAN
ASHLYN WEATHERLY
2016009B09
BENJAMIN
SILVER AWARD
208
2016009 GARDEN INTERNATIONAL SCHOOL OF KUANTAN
QUEK VEN THENG
2016009B08
BENJAMIN
HONORABLE MENTION
209
2016009 GARDEN INTERNATIONAL SCHOOL OF KUANTAN
LOH RUI QI
2016009B12
BENJAMIN
HONORABLE MENTION
210
2016009 GARDEN INTERNATIONAL SCHOOL OF KUANTAN
WENDY LEE
2016009B14
BENJAMIN
HONORABLE MENTION
211
2016009 GARDEN INTERNATIONAL SCHOOL OF KUANTAN
KAREEM ATTAI
2016009B15
BENJAMIN
HONORABLE MENTION
212
2016009 GARDEN INTERNATIONAL SCHOOL OF KUANTAN
DARSHAN SUTHESH KUMAR
2016009B07
BENJAMIN
HONORABLE MENTION
213
2016009 GARDEN INTERNATIONAL SCHOOL OF KUANTAN
ALI
2016009B13
BENJAMIN
HONORABLE MENTION
214
2016009 GARDEN INTERNATIONAL SCHOOL OF KUANTAN
DEMIR ERDOGAN
2016009B06
BENJAMIN
HONORABLE MENTION
215
2016009 GARDEN INTERNATIONAL SCHOOL OF KUANTAN
SARA TAKAOKA
2016009B10
BENJAMIN
HONORABLE MENTION
216
2016009 GARDEN INTERNATIONAL SCHOOL OF KUANTAN
JACOB TAYLOR ORR
2016009B11
BENJAMIN
HONORABLE MENTION
217
2016009 GARDEN INTERNATIONAL SCHOOL OF KUANTAN
ISMAIL ALI
2016009B16
BENJAMIN
CERTIFICATE OF PARTICIPATION
218
2016009 GARDEN INTERNATIONAL SCHOOL OF KUANTAN
FARZONA MUKHAMEDOVA
2016009J19
JUNIOR
BRONZE AWARD
219
2016009 GARDEN INTERNATIONAL SCHOOL OF KUANTAN
CONOR JAMES ORR
2016009C18
CADET
HONORABLE MENTION
220
2016009 GARDEN INTERNATIONAL SCHOOL OF KUANTAN
FAISAL AL-TAIE
2016009J20
JUNIOR
HONORABLE MENTION
221
2016009 GARDEN INTERNATIONAL SCHOOL OF KUANTAN
ORION JAVIER WIELENGA
2016009C17
CADET
CERTIFICATE OF PARTICIPATION
222
2016011 SK POGOH
NUR DAMIA KHALISHA BINTI NORAZMI
2016011E02
ECOLIER
CERTIFICATE OF PARTICIPATION
223
2016011 SK POGOH
NUR ALYA BATRISYIA BINTI ZAMZURI
2016011E01
ECOLIER
CERTIFICATE OF PARTICIPATION
224
2016011 SK POGOH
AINUR AISHAH BINTI ISMAIL
2016011E00
ECOLIER
CERTIFICATE OF PARTICIPATION
225
2016014 SEKOLAH KEBANGSAAN KAMPUNG KEBUAW
JESSLYN JOSEPHINE BINTI LOHOI
2016014B01
BENJAMIN
HONORABLE MENTION
226
2016014 SEKOLAH KEBANGSAAN KAMPUNG KEBUAW
SHANEY GISELE BINTI ALEK
2016014B03
BENJAMIN
CERTIFICATE OF PARTICIPATION
227
2016014 SEKOLAH KEBANGSAAN KAMPUNG KEBUAW
ALLISTER DIXON BIN TAIB
2016014B00
BENJAMIN
CERTIFICATE OF PARTICIPATION
228
2016014 SEKOLAH KEBANGSAAN KAMPUNG KEBUAW
FIERALYN BINTI SARPIAN
2016014B02
BENJAMIN
CERTIFICATE OF PARTICIPATION
229
2016015 SJKC CHONG HWA 3
LIN JUN XIANG
2016015E03
ECOLIER
HONORABLE MENTION
230
2016015 SJKC CHONG HWA 3
ISSAC CHIA LI TONG
2016015E02
ECOLIER
CERTIFICATE OF PARTICIPATION
231
2016015 SJKC CHONG HWA 3
CHANG YU HUI
2016015E01
ECOLIER
CERTIFICATE OF PARTICIPATION
232
2016015 SJKC CHONG HWA 3
LAI YU HAN
2016015E00
ECOLIER
CERTIFICATE OF PARTICIPATION
233
2016015 SJKC CHONG HWA 3
TERRANCE CHIA LI YANG
2016015B04
BENJAMIN
BRONZE AWARD
234
2016015 SJKC CHONG HWA 3
LOW JIA YANG
2016015B05
BENJAMIN
CERTIFICATE OF PARTICIPATION
235
2016016 KOLEJ MARA KUALA NERANG
NUR SYAFIQAH BINTI AHMAD YANI
2016016S04
STUDENT
HONORABLE MENTION
236
2016016 KOLEJ MARA KUALA NERANG
NORIZ SYAMIL BIN NORSHAH
2016016S00
STUDENT
HONORABLE MENTION
237
2016016 KOLEJ MARA KUALA NERANG
MUHAMMAD NAIMUDDIN BIN AJIS
2016016S01
STUDENT
HONORABLE MENTION
238
2016016 KOLEJ MARA KUALA NERANG
MOHD AMEER MUSYRIF BIN MOHAMAD KHAIRUDDIN
2016016S02
STUDENT
HONORABLE MENTION
239
2016016 KOLEJ MARA KUALA NERANG
MUHAMMAD NABIL BIN MHD ALI
2016016S03
STUDENT
CERTIFICATE OF PARTICIPATION
240
2016017 SMK AGAMA PUTRAJAYA
MUHAMMAD IMRAN BIN ISMAIL
2016017J00
JUNIOR
BRONZE AWARD
241
2016018 SMK BANDAR UTAMA DAMANSARA 3
NG JIA YI
2016018C00
CADET
GOLD AWARD
242
2016018 SMK BANDAR UTAMA DAMANSARA 3
TAN LI XUAN
2016018C01
CADET
GOLD AWARD
243
2016019 SJKC PAY FONG 3
SEE ZHENG CHENG
2016019B00
BENJAMIN
HONORABLE MENTION
244
2016022 SMK METHODIST SIBU
CARINA LOI JING
2016022J06
JUNIOR
BRONZE AWARD
245
2016022 SMK METHODIST SIBU
SAMUEL HAW WEI AERN
2016022C02
CADET
BRONZE AWARD
246
2016022 SMK METHODIST SIBU
CINDY NGUN
2016022J09
JUNIOR
HONORABLE MENTION
247
2016022 SMK METHODIST SIBU
VICTOR KONG WEI JING
2016022J07
JUNIOR
HONORABLE MENTION
248
2016022 SMK METHODIST SIBU
AMANDA TING BAO ER
2016022J04
JUNIOR
HONORABLE MENTION
249
2016022 SMK METHODIST SIBU
DANIEL TING MENG LEONG
2016022J12
JUNIOR
HONORABLE MENTION
250
2016022 SMK METHODIST SIBU
JESSLYNN LOO SHI LIN
2016022J05
JUNIOR
HONORABLE MENTION
251
2016022 SMK METHODIST SIBU
MICHELLE WONG HUI HUI
2016022J08
JUNIOR
HONORABLE MENTION
252
2016022 SMK METHODIST SIBU
DARREN WONG KIONG WEI
2016022C01
CADET
HONORABLE MENTION
253
2016022 SMK METHODIST SIBU
TIEW SIEW JIN
2016022S14
STUDENT
HONORABLE MENTION
254
2016022 SMK METHODIST SIBU
RACHEL TAN SHIN AI
2016022J11
JUNIOR
HONORABLE MENTION
255
2016022 SMK METHODIST SIBU
LEAH TAN SHIN CHI
2016022J10
JUNIOR
CERTIFICATE OF PARTICIPATION
256
2016022 SMK METHODIST SIBU
CHRISTOPHER WONG QIN SHYEN
2016022S15
STUDENT
HONORABLE MENTION
257
2016022 SMK METHODIST SIBU
LIONEL LOO KWANG YU
2016022S13
STUDENT
HONORABLE MENTION
258
2016022 SMK METHODIST SIBU
WESLEY TING RI HONG
2016022C00
CADET
CERTIFICATE OF PARTICIPATION
259
2016022 SMK METHODIST SIBU
TIEW SIEW HUI
2016022C03
CADET
CERTIFICATE OF PARTICIPATION
260
2016023 NOBEL INTERNATIONAL SCHOOL
DESMOND CHAN CHUN WAI
2016023J16
JUNIOR
GOLD AWARD
261
2016023 NOBEL INTERNATIONAL SCHOOL
BRENDAN YEE HSIEN KIT
2016023C06
CADET
SILVER AWARD
262
2016023 NOBEL INTERNATIONAL SCHOOL
LEE LYNN WEI
2016023J13
JUNIOR
BRONZE AWARD
263
2016023 NOBEL INTERNATIONAL SCHOOL
ETHAN NG JIA YI
2016023J12
JUNIOR
BRONZE AWARD
264
2016023 NOBEL INTERNATIONAL SCHOOL
RENEE' LAI YUYING
2016023J10
JUNIOR
HONORABLE MENTION
265
2016023 NOBEL INTERNATIONAL SCHOOL
PRASHANTH RAMASAMY
2016023J09
JUNIOR
HONORABLE MENTION
266
2016023 NOBEL INTERNATIONAL SCHOOL
MARKUS YAP YEW HONG
2016023C07
CADET
BRONZE AWARD
267
2016023 NOBEL INTERNATIONAL SCHOOL
JOSEPH DIONG CHUAN JIN
2016023J15
JUNIOR
HONORABLE MENTION
268
2016023 NOBEL INTERNATIONAL SCHOOL
NGAI ZEN LEE
2016023C05
CADET
HONORABLE MENTION
269
2016023 NOBEL INTERNATIONAL SCHOOL
THAM WING YI
2016023C03
CADET
HONORABLE MENTION
270
2016023 NOBEL INTERNATIONAL SCHOOL
AMANDA KHOO SUE LIN
2016023S17
STUDENT
HONORABLE MENTION
271
2016023 NOBEL INTERNATIONAL SCHOOL
TING SZE YIE
2016023J11
JUNIOR
HONORABLE MENTION
272
2016023 NOBEL INTERNATIONAL SCHOOL
JUSTYN TEH KHAI SHERN
2016023C01
CADET
HONORABLE MENTION
273
2016023 NOBEL INTERNATIONAL SCHOOL
DECLAN CHEAH REN
2016023C04
CADET
HONORABLE MENTION
274
2016023 NOBEL INTERNATIONAL SCHOOL
YAP SUN-XUAN
2016023J14
JUNIOR
CERTIFICATE OF PARTICIPATION
275
2016023 NOBEL INTERNATIONAL SCHOOL
CHENG HUI PING
2016023J08
JUNIOR
CERTIFICATE OF PARTICIPATION
276
2016023 NOBEL INTERNATIONAL SCHOOL
LIEW JADE SHIN
2016023C00
CADET
CERTIFICATE OF PARTICIPATION
277
2016023 NOBEL INTERNATIONAL SCHOOL
PHANG WEI JIE
2016023C02
CADET
CERTIFICATE OF PARTICIPATION
278
2016024 SMK BELARA
MUHAMMAD RAFIQ BIN MOHD ZULKEFLI
2016024S02
STUDENT
HONORABLE MENTION
279
2016024 SMK BELARA
MUHAMMAD RUSYDI WARID BIN MOHAMAD JAFRI
2016024S01
STUDENT
HONORABLE MENTION
280
2016024 SMK BELARA
NURFAIZATUL ADDILA BINTI ABDULLAH
2016024J00
JUNIOR
CERTIFICATE OF PARTICIPATION
281
2016025 SM ST MARY SANDAKAN
WONG YEN HUOK
2016025C00
CADET
CERTIFICATE OF PARTICIPATION
282
2016026 SJK SEBIEW CHINESE
DAPHNE HAREN ANAK HARRY
2016026E04
ECOLIER
HONORABLE MENTION
283
2016026 SJK SEBIEW CHINESE
GWYNETH CHIEW ZHI XUAN
2016026E05
ECOLIER
HONORABLE MENTION
284
2016026 SJK SEBIEW CHINESE
NATHANEAL BRITTEN ANAK JAMES CHIRCHIL
2016026E11
ECOLIER
HONORABLE MENTION
285
2016026 SJK SEBIEW CHINESE
ISAAC CHIEW HAO KANG
2016026E00
ECOLIER
CERTIFICATE OF PARTICIPATION
286
2016026 SJK SEBIEW CHINESE
LIEW YEING NIE
2016026E06
ECOLIER
CERTIFICATE OF PARTICIPATION
287
2016026 SJK SEBIEW CHINESE
YONG SZE YI
2016026E08
ECOLIER
CERTIFICATE OF PARTICIPATION
288
2016026 SJK SEBIEW CHINESE
ELBBIE SIM XIN HUI
2016026E01
ECOLIER
CERTIFICATE OF PARTICIPATION
289
2016026 SJK SEBIEW CHINESE
MICHELLIA ALWIN ANAK JOHNNY
2016026E10
ECOLIER
CERTIFICATE OF PARTICIPATION
290
2016026 SJK SEBIEW CHINESE
VICTORIA VENETA CHUA
2016026E07
ECOLIER
CERTIFICATE OF PARTICIPATION
291
2016026 SJK SEBIEW CHINESE
CHUNG JIA YI
2016026E02
ECOLIER
CERTIFICATE OF PARTICIPATION
292
2016026 SJK SEBIEW CHINESE
VANNESSYA CHRISTY ANAK UDIN
2016026E12
ECOLIER
CERTIFICATE OF PARTICIPATION
293
2016026 SJK SEBIEW CHINESE
ANDRESSLY GANING ANAK NAGA
2016026E09
ECOLIER
CERTIFICATE OF PARTICIPATION
294
2016026 SJK SEBIEW CHINESE
CHUNG XING YI
2016026E03
ECOLIER
CERTIFICATE OF PARTICIPATION
295
2016026 SJK SEBIEW CHINESE
WINNIE ANAK DOREEN
2016026E13
ECOLIER
CERTIFICATE OF PARTICIPATION
296
2016026 SJK SEBIEW CHINESE
JASMINE CENY ANAK JELIAN
2016026B16
BENJAMIN
HONORABLE MENTION
297
2016026 SJK SEBIEW CHINESE
ELLEN LUE
2016026B15
BENJAMIN
CERTIFICATE OF PARTICIPATION
298
2016026 SJK SEBIEW CHINESE
TAN MEE FONG
2016026B17
BENJAMIN
CERTIFICATE OF PARTICIPATION
299
2016026 SJK SEBIEW CHINESE
EASON SIM WEI YANG
2016026B14
BENJAMIN
CERTIFICATE OF PARTICIPATION
300
2016027 SJK C NAAM KHEUNG
ADDISON YAN ZI HAO
2016027B02
BENJAMIN
HONORABLE MENTION
301
2016027 SJK C NAAM KHEUNG
CHAI YONG XIN
2016027B00
BENJAMIN
HONORABLE MENTION
302
2016027 SJK C NAAM KHEUNG
WONG JIA WEI
2016027B07
BENJAMIN
HONORABLE MENTION
303
2016027 SJK C NAAM KHEUNG
CHUA CHENG FEI
2016027B05
BENJAMIN
HONORABLE MENTION
304
2016027 SJK C NAAM KHEUNG
OW LAI LE
2016027B03
BENJAMIN
HONORABLE MENTION
305
2016027 SJK C NAAM KHEUNG
LEE ZI YEE
2016027B01
BENJAMIN
HONORABLE MENTION
306
2016027 SJK C NAAM KHEUNG
WEE AI JEN
2016027B06
BENJAMIN
HONORABLE MENTION
307
2016027 SJK C NAAM KHEUNG
GOAY WEI SIN
2016027B04
BENJAMIN
HONORABLE MENTION
308
2016028 SMJK PEREMPUAN CHINA PULAU PINANG
LEE CHEE YEE
2016028J42
JUNIOR
GOLD AWARD
309
2016028 SMJK PEREMPUAN CHINA PULAU PINANG
CHIN QI WEI
2016028S92
STUDENT
SILVER AWARD
310
2016028 SMJK PEREMPUAN CHINA PULAU PINANG
TAN BING CHIEH
2016028S95
STUDENT
SILVER AWARD
311
2016028 SMJK PEREMPUAN CHINA PULAU PINANG
QUAH HANG ZEAN
2016028J50
JUNIOR
BRONZE AWARD
312
2016028 SMJK PEREMPUAN CHINA PULAU PINANG
CHUAH YIN LI
2016028J59
JUNIOR
BRONZE AWARD
313
2016028 SMJK PEREMPUAN CHINA PULAU PINANG
SUSANNA GOH
2016028J52
JUNIOR
BRONZE AWARD
314
2016028 SMJK PEREMPUAN CHINA PULAU PINANG
ONG YI YUN
2016028C17
CADET
BRONZE AWARD
315
2016028 SMJK PEREMPUAN CHINA PULAU PINANG
PHI YI TING
2016028C00
CADET
BRONZE AWARD
316
2016028 SMJK PEREMPUAN CHINA PULAU PINANG
TAN HOMNG CHIM
2016028C24
CADET
BRONZE AWARD
317
2016028 SMJK PEREMPUAN CHINA PULAU PINANG
LYE YEN CHIN
2016028J49
JUNIOR
BRONZE AWARD
318
2016028 SMJK PEREMPUAN CHINA PULAU PINANG
ABRIALE GOH WENXIN
2016028C39
CADET
BRONZE AWARD
319
2016028 SMJK PEREMPUAN CHINA PULAU PINANG
TEH YI JUN
2016028S107
STUDENT
BRONZE AWARD
320
2016028 SMJK PEREMPUAN CHINA PULAU PINANG
LEE CI HUI
2016028J76
JUNIOR
BRONZE AWARD
321
2016028 SMJK PEREMPUAN CHINA PULAU PINANG
LOH XUE LIN
2016028S96
STUDENT
BRONZE AWARD
322
2016028 SMJK PEREMPUAN CHINA PULAU PINANG
CHENG JIA XUAN
2016028J46
JUNIOR
HONORABLE MENTION
323
2016028 SMJK PEREMPUAN CHINA PULAU PINANG
CHONG CHIN YEE
2016028J79
JUNIOR
HONORABLE MENTION
324
2016028 SMJK PEREMPUAN CHINA PULAU PINANG
FOO CHING YEN
2016028S97
STUDENT
BRONZE AWARD
325
2016028 SMJK PEREMPUAN CHINA PULAU PINANG
JANE OOI QING ER
2016028S101
STUDENT
BRONZE AWARD
326
2016028 SMJK PEREMPUAN CHINA PULAU PINANG
TAN SONG NING
2016028S103
STUDENT
BRONZE AWARD
327
2016028 SMJK PEREMPUAN CHINA PULAU PINANG
CHIAM JIN WEN
2016028J74
JUNIOR
HONORABLE MENTION
328
2016028 SMJK PEREMPUAN CHINA PULAU PINANG
LEE CHING CHING
2016028S86
STUDENT
HONORABLE MENTION
329
2016028 SMJK PEREMPUAN CHINA PULAU PINANG
TAN XIN YAN
2016028S85
STUDENT
HONORABLE MENTION
330
2016028 SMJK PEREMPUAN CHINA PULAU PINANG
TAN ZHI YING
2016028S105
STUDENT
HONORABLE MENTION
331
2016028 SMJK PEREMPUAN CHINA PULAU PINANG
JEWEL LIM XIN WEI
2016028J48
JUNIOR
HONORABLE MENTION
332
2016028 SMJK PEREMPUAN CHINA PULAU PINANG
JESS WONG YU-JING
2016028C33
CADET
HONORABLE MENTION
333
2016028 SMJK PEREMPUAN CHINA PULAU PINANG
CHANG JIA MEI
2016028J62
JUNIOR
HONORABLE MENTION
334
2016028 SMJK PEREMPUAN CHINA PULAU PINANG
KUAN TZE EARN
2016028J73
JUNIOR
HONORABLE MENTION
335
2016028 SMJK PEREMPUAN CHINA PULAU PINANG
CHIN YONG SHIN
2016028S84
STUDENT
HONORABLE MENTION
336
2016028 SMJK PEREMPUAN CHINA PULAU PINANG
TEOH WEI XIN
2016028S102
STUDENT
HONORABLE MENTION
337
2016028 SMJK PEREMPUAN CHINA PULAU PINANG
LIM AI LIN
2016028J45
JUNIOR
HONORABLE MENTION
338
2016028 SMJK PEREMPUAN CHINA PULAU PINANG
OOI YAN ZHUANG
2016028J77
JUNIOR
HONORABLE MENTION
339
2016028 SMJK PEREMPUAN CHINA PULAU PINANG
GRACE LAU YONG EN
2016028C29
CADET
HONORABLE MENTION
340
2016028 SMJK PEREMPUAN CHINA PULAU PINANG
KOAY YUN MIN
2016028J69
JUNIOR
HONORABLE MENTION
341
2016028 SMJK PEREMPUAN CHINA PULAU PINANG
LAI HAYE WYE
2016028J72
JUNIOR
HONORABLE MENTION
342
2016028 SMJK PEREMPUAN CHINA PULAU PINANG
LEE ZHI MING
2016028J60
JUNIOR
HONORABLE MENTION
343
2016028 SMJK PEREMPUAN CHINA PULAU PINANG
OOI HUI YI
2016028J70
JUNIOR
HONORABLE MENTION
344
2016028 SMJK PEREMPUAN CHINA PULAU PINANG
CHLOE CH'NG PEY EN
2016028C03
CADET
HONORABLE MENTION
345
2016028 SMJK PEREMPUAN CHINA PULAU PINANG
QUAH E JIA
2016028C16
CADET
HONORABLE MENTION
346
2016028 SMJK PEREMPUAN CHINA PULAU PINANG
SHOO JOEDEE
2016028C31
CADET
HONORABLE MENTION
347
2016028 SMJK PEREMPUAN CHINA PULAU PINANG
GAN SU EE
2016028S83
STUDENT
HONORABLE MENTION
348
2016028 SMJK PEREMPUAN CHINA PULAU PINANG
KOK KAR YING
2016028S108
STUDENT
HONORABLE MENTION
349
2016028 SMJK PEREMPUAN CHINA PULAU PINANG
HONG HUI PEI
2016028J47
JUNIOR
HONORABLE MENTION
350
2016028 SMJK PEREMPUAN CHINA PULAU PINANG
WONG YU QING
2016028J51
JUNIOR
HONORABLE MENTION
351
2016028 SMJK PEREMPUAN CHINA PULAU PINANG
CHUAH WAN YONG
2016028J68
JUNIOR
HONORABLE MENTION
352
2016028 SMJK PEREMPUAN CHINA PULAU PINANG
LEE QIAO LI
2016028J44
JUNIOR
HONORABLE MENTION
353
2016028 SMJK PEREMPUAN CHINA PULAU PINANG
LYDIA CHIN KAH YEE
2016028J75
JUNIOR
HONORABLE MENTION
354
2016028 SMJK PEREMPUAN CHINA PULAU PINANG
ANGELINE CHOO EN
2016028C07
CADET
HONORABLE MENTION
355
2016028 SMJK PEREMPUAN CHINA PULAU PINANG
ERICA GOH MIN YI
2016028C27
CADET
HONORABLE MENTION
356
2016028 SMJK PEREMPUAN CHINA PULAU PINANG
ONG SZE QIAN
2016028C13
CADET
HONORABLE MENTION
357
2016028 SMJK PEREMPUAN CHINA PULAU PINANG
HO YU THENG
2016028S109
STUDENT
HONORABLE MENTION
358
2016028 SMJK PEREMPUAN CHINA PULAU PINANG
KEE PEI JIIN
2016028S104
STUDENT
HONORABLE MENTION
359
2016028 SMJK PEREMPUAN CHINA PULAU PINANG
KHAW JOE LYNNE
2016028J71
JUNIOR
HONORABLE MENTION
360
2016028 SMJK PEREMPUAN CHINA PULAU PINANG
LOO SHEE WEI
2016028J43
JUNIOR
HONORABLE MENTION
361
2016028 SMJK PEREMPUAN CHINA PULAU PINANG
DAWN YEOH KAH YAN
2016028C19
CADET
HONORABLE MENTION
362
2016028 SMJK PEREMPUAN CHINA PULAU PINANG
TAN HUI HUI
2016028C25
CADET
HONORABLE MENTION
363
2016028 SMJK PEREMPUAN CHINA PULAU PINANG
BOEY MIN YI
2016028J64
JUNIOR
HONORABLE MENTION
364
2016028 SMJK PEREMPUAN CHINA PULAU PINANG
LIM ANN JO
2016028J78
JUNIOR
HONORABLE MENTION
365
2016028 SMJK PEREMPUAN CHINA PULAU PINANG
CHEW XIN YING
2016028C04
CADET
HONORABLE MENTION
366
2016028 SMJK PEREMPUAN CHINA PULAU PINANG
REBECCA ONG JIA YING
2016028S82
STUDENT
HONORABLE MENTION
367
2016028 SMJK PEREMPUAN CHINA PULAU PINANG
DENISE KHEW JIE YI
2016028J56
JUNIOR
HONORABLE MENTION
368
2016028 SMJK PEREMPUAN CHINA PULAU PINANG
OOI JING RUNG
2016028J61
JUNIOR
HONORABLE MENTION
369
2016028 SMJK PEREMPUAN CHINA PULAU PINANG
DEVLYN KHEW XIN YI
2016028C10
CADET
HONORABLE MENTION
370
2016028 SMJK PEREMPUAN CHINA PULAU PINANG
LIM YING YING
2016028C34
CADET
HONORABLE MENTION
371
2016028 SMJK PEREMPUAN CHINA PULAU PINANG
VINNIE TIANG WEN YING
2016028C02
CADET
HONORABLE MENTION
372
2016028 SMJK PEREMPUAN CHINA PULAU PINANG
VIVI NG WEI YI
2016028C12
CADET
HONORABLE MENTION
373
2016028 SMJK PEREMPUAN CHINA PULAU PINANG
OOI QIAN HUI
2016028S106
STUDENT
HONORABLE MENTION
374
2016028 SMJK PEREMPUAN CHINA PULAU PINANG
ANG JIE QIAN
2016028J63
JUNIOR
HONORABLE MENTION
375
2016028 SMJK PEREMPUAN CHINA PULAU PINANG
WONG SUET MUN
2016028C01
CADET
HONORABLE MENTION
376
2016028 SMJK PEREMPUAN CHINA PULAU PINANG
LIM QIAN YI
2016028S81
STUDENT
HONORABLE MENTION
377
2016028 SMJK PEREMPUAN CHINA PULAU PINANG
LIM RUO XUEN
2016028S98
STUDENT
HONORABLE MENTION
378
2016028 SMJK PEREMPUAN CHINA PULAU PINANG
NG LING SHAN
2016028S93
STUDENT
HONORABLE MENTION
379
2016028 SMJK PEREMPUAN CHINA PULAU PINANG
OOI ZHER YEE
2016028S100
STUDENT
HONORABLE MENTION
380
2016028 SMJK PEREMPUAN CHINA PULAU PINANG
LEE ZOE JEAN
2016028J58
JUNIOR
CERTIFICATE OF PARTICIPATION
381
2016028 SMJK PEREMPUAN CHINA PULAU PINANG
LOH HUEY SHIN
2016028J53
JUNIOR
CERTIFICATE OF PARTICIPATION
382
2016028 SMJK PEREMPUAN CHINA PULAU PINANG
TEOH SEOW TZE
2016028J65
JUNIOR
CERTIFICATE OF PARTICIPATION
383
2016028 SMJK PEREMPUAN CHINA PULAU PINANG
KHOR ZHI WEN
2016028J57
JUNIOR
CERTIFICATE OF PARTICIPATION
384
2016028 SMJK PEREMPUAN CHINA PULAU PINANG
CHAN LU THUNG
2016028C38
CADET
HONORABLE MENTION
385
2016028 SMJK PEREMPUAN CHINA PULAU PINANG
LEE ZOE YING
2016028C20
CADET
HONORABLE MENTION
386
2016028 SMJK PEREMPUAN CHINA PULAU PINANG
WONG SHEN HAN
2016028C35
CADET
HONORABLE MENTION
387
2016028 SMJK PEREMPUAN CHINA PULAU PINANG
RACHEL PEK XIN YI
2016028S99
STUDENT
HONORABLE MENTION
388
2016028 SMJK PEREMPUAN CHINA PULAU PINANG
ALLICIA LOO WANXIN
2016028J67
JUNIOR
CERTIFICATE OF PARTICIPATION
389
2016028 SMJK PEREMPUAN CHINA PULAU PINANG
LOO WEI SHIEN
2016028C15
CADET
HONORABLE MENTION
390
2016028 SMJK PEREMPUAN CHINA PULAU PINANG
NICOLE BEH ZHI QI
2016028C26
CADET
HONORABLE MENTION
391
2016028 SMJK PEREMPUAN CHINA PULAU PINANG
SIAH XIN YAN
2016028C30
CADET
HONORABLE MENTION
392
2016028 SMJK PEREMPUAN CHINA PULAU PINANG
LEE XIN BEI
2016028S90
STUDENT
HONORABLE MENTION
393
2016028 SMJK PEREMPUAN CHINA PULAU PINANG
MEGAN SOO YEE CHIEN
2016028S94
STUDENT
HONORABLE MENTION
394
2016028 SMJK PEREMPUAN CHINA PULAU PINANG
KENG JIA CHI
2016028C32
CADET
HONORABLE MENTION
395
2016028 SMJK PEREMPUAN CHINA PULAU PINANG
NICOLE GOH ZHE YE
2016028C05
CADET
HONORABLE MENTION
396
2016028 SMJK PEREMPUAN CHINA PULAU PINANG
WONG YEE ROU
2016028C21
CADET
HONORABLE MENTION
397
2016028 SMJK PEREMPUAN CHINA PULAU PINANG
KEE SHIN PEARL
2016028C36
CADET
CERTIFICATE OF PARTICIPATION
398
2016028 SMJK PEREMPUAN CHINA PULAU PINANG
SHELBY NGOOI XIN MIN
2016028C11
CADET
CERTIFICATE OF PARTICIPATION
399
2016028 SMJK PEREMPUAN CHINA PULAU PINANG
STEPHANIE HO JIA SEAN
2016028C23
CADET
CERTIFICATE OF PARTICIPATION
400
2016028 SMJK PEREMPUAN CHINA PULAU PINANG
LIM EE EN
2016028S80
STUDENT
CERTIFICATE OF PARTICIPATION
401
2016028 SMJK PEREMPUAN CHINA PULAU PINANG
POH YUIN LYN
2016028S89
STUDENT
CERTIFICATE OF PARTICIPATION
402
2016028 SMJK PEREMPUAN CHINA PULAU PINANG
UNG SER MING
2016028S91
STUDENT
CERTIFICATE OF PARTICIPATION
403
2016028 SMJK PEREMPUAN CHINA PULAU PINANG
CHAI EE YUIN
2016028J40
JUNIOR
CERTIFICATE OF PARTICIPATION
404
2016028 SMJK PEREMPUAN CHINA PULAU PINANG
ALICIA LOH I-LING
2016028C06
CADET
CERTIFICATE OF PARTICIPATION
405
2016028 SMJK PEREMPUAN CHINA PULAU PINANG
ANG ZHI QI
2016028C22
CADET
CERTIFICATE OF PARTICIPATION
406
2016028 SMJK PEREMPUAN CHINA PULAU PINANG
YEAP YU XIAN
2016028S87
STUDENT
CERTIFICATE OF PARTICIPATION
407
2016028 SMJK PEREMPUAN CHINA PULAU PINANG
LOH YING
2016028J55
JUNIOR
CERTIFICATE OF PARTICIPATION
408
2016028 SMJK PEREMPUAN CHINA PULAU PINANG
CHEAM YU CHEIN
2016028S110
STUDENT
CERTIFICATE OF PARTICIPATION
409
2016028 SMJK PEREMPUAN CHINA PULAU PINANG
TAN SHI WEN
2016028J66
JUNIOR
CERTIFICATE OF PARTICIPATION
410
2016028 SMJK PEREMPUAN CHINA PULAU PINANG
GAYATHIRI A/P SHUNMUGAMNATHAN
2016028C18
CADET
CERTIFICATE OF PARTICIPATION
411
2016028 SMJK PEREMPUAN CHINA PULAU PINANG
CHIEW PEI HONG
2016028J41
JUNIOR
CERTIFICATE OF PARTICIPATION
412
2016028 SMJK PEREMPUAN CHINA PULAU PINANG
LEE ZIA QIAN
2016028C08
CADET
CERTIFICATE OF PARTICIPATION
413
2016028 SMJK PEREMPUAN CHINA PULAU PINANG
LIM QING HORNG
2016028C14
CADET
CERTIFICATE OF PARTICIPATION
414
2016028 SMJK PEREMPUAN CHINA PULAU PINANG
NICOLE CHONG SUE LYNN
2016028S88
STUDENT
CERTIFICATE OF PARTICIPATION
415
2016028 SMJK PEREMPUAN CHINA PULAU PINANG
LIM JIA MIN
2016028J54
JUNIOR
CERTIFICATE OF PARTICIPATION
416
2016028 SMJK PEREMPUAN CHINA PULAU PINANG
LIM WEI SHAN
2016028C37
CADET
CERTIFICATE OF PARTICIPATION
417
2016028 SMJK PEREMPUAN CHINA PULAU PINANG
LEE SI JING
2016028C28
CADET
CERTIFICATE OF PARTICIPATION
418
2016028 SMJK PEREMPUAN CHINA PULAU PINANG
LEE YAN LIN
2016028C09
CADET
CERTIFICATE OF PARTICIPATION
419
2016029 SMK SERI GARING
SREE MURUGANANTAN A/L MURU HAPPAN
2016029J01
JUNIOR
HONORABLE MENTION
420
2016029 SMK SERI GARING
YEVINNASH RAO A/L NOKA RAJU
2016029J03
JUNIOR
HONORABLE MENTION
421
2016029 SMK SERI GARING
KAVINISSH A/L RAMAN SILAM BUSELVEN
2016029C00
CADET
HONORABLE MENTION
422
2016029 SMK SERI GARING
MUHAMMAD NOR AMIRUL BIN AHMAD ZAKI
2016029S07
STUDENT
HONORABLE MENTION
423
2016029 SMK SERI GARING
KANNA A/L MOORTHI
2016029S13
STUDENT
HONORABLE MENTION
424
2016029 SMK SERI GARING
KIRTHANA A/P KATHIRAWAN
2016029J06
JUNIOR
CERTIFICATE OF PARTICIPATION
425
2016029 SMK SERI GARING
THANENDIRA DURAI A/L PONNUDURAI
2016029J05
JUNIOR
CERTIFICATE OF PARTICIPATION
426
2016029 SMK SERI GARING
ANNE MARTHA A/P ARULNATHAN
2016029S08
STUDENT
CERTIFICATE OF PARTICIPATION
427
2016029 SMK SERI GARING
KISHYEN RAO A/L RAMARAO
2016029J02
JUNIOR
CERTIFICATE OF PARTICIPATION
428
2016029 SMK SERI GARING
MAAVWIN ASHOKUMAR
2016029S12
STUDENT
CERTIFICATE OF PARTICIPATION
429
2016029 SMK SERI GARING
RATNA KUMAARI A/P R.MURUGANANTHAN
2016029S11
STUDENT
CERTIFICATE OF PARTICIPATION
430
2016029 SMK SERI GARING
VEEKENNESH A/L SOUNDRARAJAN
2016029S09
STUDENT
CERTIFICATE OF PARTICIPATION
431
2016029 SMK SERI GARING
TEYSHENE A/P SELVARAJAH
2016029J04
JUNIOR
CERTIFICATE OF PARTICIPATION
432
2016029 SMK SERI GARING
YUVEGAN RAO A/L SAMPASIVA RAO
2016029S10
STUDENT
CERTIFICATE OF PARTICIPATION
433
2016029 SMK SERI GARING
VISHNUU
2016029S14
STUDENT
CERTIFICATE OF PARTICIPATION
434
2016030 MARA KETENGAH INTERNATIONAL COLLEGE
AINUL MARDHIAH BT CHE JAWIAS
2016030S02
STUDENT
SILVER AWARD
435
2016030 MARA KETENGAH INTERNATIONAL COLLEGE
WAN FATEN ALIFA BINTI WAN MOHD HUJJATULLAH
2016030S00
STUDENT
BRONZE AWARD
436
2016030 MARA KETENGAH INTERNATIONAL COLLEGE
NURUL ADIBAH QISTINA BINTI ZULKIFLEE
2016030S05
STUDENT
BRONZE AWARD
437
2016030 MARA KETENGAH INTERNATIONAL COLLEGE
AMIR HAMZAH BIN ADNAN
2016030S11
STUDENT
HONORABLE MENTION
438
2016030 MARA KETENGAH INTERNATIONAL COLLEGE
NUR AMIERA BINTI MD SUHUD
2016030S03
STUDENT
HONORABLE MENTION
439
2016030 MARA KETENGAH INTERNATIONAL COLLEGE
SOFEA ZAFIFFY BINTI MOHD DAUD
2016030S01
STUDENT
HONORABLE MENTION
440
2016030 MARA KETENGAH INTERNATIONAL COLLEGE
MUHAMMAD AZFAR BIN MD KHIR
2016030S08
STUDENT
HONORABLE MENTION
441
2016030 MARA KETENGAH INTERNATIONAL COLLEGE
MUHAMMAD HANIF BIN ABDULLAH FADZIL
2016030S13
STUDENT
HONORABLE MENTION
442
2016030 MARA KETENGAH INTERNATIONAL COLLEGE
SITI AISYAH BINTI IBRAHIM
2016030S14
STUDENT
HONORABLE MENTION
443
2016030 MARA KETENGAH INTERNATIONAL COLLEGE
NUR AMANINA BINTI KHAIRULANWAR
2016030S06
STUDENT
HONORABLE MENTION
444
2016030 MARA KETENGAH INTERNATIONAL COLLEGE
ARINA BINTI HABRI
2016030S09
STUDENT
HONORABLE MENTION
445
2016030 MARA KETENGAH INTERNATIONAL COLLEGE
MUHAMAD ZAIM BIN MUHAMAD ZAWAWI
2016030S07
STUDENT
HONORABLE MENTION
446
2016030 MARA KETENGAH INTERNATIONAL COLLEGE
MUHAMMAD NASEEM BIN CHE ROSLAN
2016030S10
STUDENT
HONORABLE MENTION
447
2016030 MARA KETENGAH INTERNATIONAL COLLEGE
AMEER NURHAIQAL DANIAL BIN AMEER SHARIF
2016030S12
STUDENT
HONORABLE MENTION
448
2016030 MARA KETENGAH INTERNATIONAL COLLEGE
NUR SYAFIQAH BINTI SAARI
2016030S04
STUDENT
HONORABLE MENTION
449
2016031 SK TAMAN DAMAI JAYA
MENUHIN VAHRMAA A/L MAHASWARAN
2016031B00
BENJAMIN
HONORABLE MENTION
450
2016031 SK TAMAN DAMAI JAYA
KRISNAVEL A/L SARAVANAN
2016031B03
BENJAMIN
CERTIFICATE OF PARTICIPATION
451
2016031 SK TAMAN DAMAI JAYA
JASPREET KAUR A/P KARAM SINGH
2016031B02
BENJAMIN
CERTIFICATE OF PARTICIPATION
452
2016031 SK TAMAN DAMAI JAYA
NUR AMIRAH NABIHAH BT MOHAMMAD FAUZI
2016031B01
BENJAMIN
CERTIFICATE OF PARTICIPATION
453
2016032 KOLEJ VOKASIONAL MUAR
MOHAMMAD ADAM SYAHID BIN MAZLAN
2016032S03
STUDENT
HONORABLE MENTION
454
2016032 KOLEJ VOKASIONAL MUAR
NURUL SHAZRINA BINTI MOHAMAD MANGIN
2016032S15
STUDENT
HONORABLE MENTION
455
2016032 KOLEJ VOKASIONAL MUAR
AIMI HANI BINTI MD YAHYA
2016032S17
STUDENT
CERTIFICATE OF PARTICIPATION
456
2016032 KOLEJ VOKASIONAL MUAR
MOHAMAD SHAFIQ BIN IDRIS
2016032S08
STUDENT
CERTIFICATE OF PARTICIPATION
457
2016032 KOLEJ VOKASIONAL MUAR
MOHAMAD AMIRULMUKMIN BIN ROSNADA
2016032S06
STUDENT
CERTIFICATE OF PARTICIPATION
458
2016032 KOLEJ VOKASIONAL MUAR
MUHAMMAD SHAZWAN BIN HASBULLAH
2016032S18
STUDENT
CERTIFICATE OF PARTICIPATION
459
2016032 KOLEJ VOKASIONAL MUAR
ARIFFAH MURSYIDAH BINTI S ROSLI
2016032S13
STUDENT
CERTIFICATE OF PARTICIPATION
460
2016032 KOLEJ VOKASIONAL MUAR
HISYAMUDDIN BIN MD DIN
2016032S10
STUDENT
CERTIFICATE OF PARTICIPATION
461
2016032 KOLEJ VOKASIONAL MUAR
MOHD NORMAN HAKIM BIN AZALI
2016032S16
STUDENT
CERTIFICATE OF PARTICIPATION
462
2016032 KOLEJ VOKASIONAL MUAR
NURUL AFFIKA BINTI ZABIDI
2016032S14
STUDENT
CERTIFICATE OF PARTICIPATION
463
2016032 KOLEJ VOKASIONAL MUAR
FARAH BATRISYIA BINTI ABDUL MANAN
2016032S09
STUDENT
CERTIFICATE OF PARTICIPATION
464
2016032 KOLEJ VOKASIONAL MUAR
NUR AIMI IYLIA NATASYA BT BIDEN
2016032S07
STUDENT
CERTIFICATE OF PARTICIPATION
465
2016032 KOLEJ VOKASIONAL MUAR
SITI JUMAIRULAISHAH BINTI KAMALUDDIN
2016032S00
STUDENT
CERTIFICATE OF PARTICIPATION
466
2016032 KOLEJ VOKASIONAL MUAR
SITI NURSAADAH BINTI MOHAMMAD ASRI
2016032S19
STUDENT
CERTIFICATE OF PARTICIPATION
467
2016032 KOLEJ VOKASIONAL MUAR
MUHAMMAD ADIB AJWAD BIN ABD RAZAK
2016032S11
STUDENT
CERTIFICATE OF PARTICIPATION
468
2016032 KOLEJ VOKASIONAL MUAR
MOHD SHUKRI SAHIDA BIN SAHARI
2016032S05
STUDENT
CERTIFICATE OF PARTICIPATION
469
2016032 KOLEJ VOKASIONAL MUAR
NURAFEERA BINTI MOHAMAD RAHMAN
2016032S01
STUDENT
CERTIFICATE OF PARTICIPATION
470
2016032 KOLEJ VOKASIONAL MUAR
NURFATIN NABILAH BINTI JAIS
2016032S04
STUDENT
CERTIFICATE OF PARTICIPATION
471
2016032 KOLEJ VOKASIONAL MUAR
NUR AZIRA BINTI RAZIS
2016032S02
STUDENT
CERTIFICATE OF PARTICIPATION
472
2016032 KOLEJ VOKASIONAL MUAR
NURUL MAISARAH BINTI AJMAN
2016032S12
STUDENT
CERTIFICATE OF PARTICIPATION
473
2016033 SK BUKIT KEMUNING 2
MARIA ELENA MAZLAN BINTI MAZLAN
2016033B00
BENJAMIN
HONORABLE MENTION
474
2016033 SK BUKIT KEMUNING 2
NILASHA BASKARAN
2016033B01
BENJAMIN
HONORABLE MENTION
475
2016033 SK BUKIT KEMUNING 2
YASHVEN JAYABALAN
2016033B02
BENJAMIN
HONORABLE MENTION
476
2016034 SMK BANDARAYA KOTA KINABALU
NOOR AZIMA BINTI NURUNG
2016034S15
STUDENT
HONORABLE MENTION
477
2016034 SMK BANDARAYA KOTA KINABALU
CAROLINE NATASHA GINSAPU
2016034S22
STUDENT
HONORABLE MENTION
478
2016034 SMK BANDARAYA KOTA KINABALU
FATLYN GEORGE
2016034S23
STUDENT
HONORABLE MENTION
479
2016034 SMK BANDARAYA KOTA KINABALU
NERNI PRESKYNA PATIN
2016034S12
STUDENT
HONORABLE MENTION
480
2016034 SMK BANDARAYA KOTA KINABALU
STEFENY ISLE DULAIT
2016034S20
STUDENT
HONORABLE MENTION
481
2016034 SMK BANDARAYA KOTA KINABALU
NUR SHAHFIRAH BINTI SAINI
2016034S13
STUDENT
HONORABLE MENTION
482
2016034 SMK BANDARAYA KOTA KINABALU
VIREMA BINTI FRANCIS
2016034S21
STUDENT
HONORABLE MENTION
483
2016034 SMK BANDARAYA KOTA KINABALU
SANDRALISA GOSIT
2016034S16
STUDENT
CERTIFICATE OF PARTICIPATION
484
2016034 SMK BANDARAYA KOTA KINABALU
MOHD SHAFIQ BIN HUSSIEN
2016034S25
STUDENT
CERTIFICATE OF PARTICIPATION
485
2016034 SMK BANDARAYA KOTA KINABALU
NADIRA BINTI JUMALI
2016034S10
STUDENT
CERTIFICATE OF PARTICIPATION
486
2016034 SMK BANDARAYA KOTA KINABALU
SHACHKA JAKIN
2016034S24
STUDENT
CERTIFICATE OF PARTICIPATION
487
2016034 SMK BANDARAYA KOTA KINABALU
FAVEYANA LINOS
2016034S14
STUDENT
CERTIFICATE OF PARTICIPATION
488
2016034 SMK BANDARAYA KOTA KINABALU
IGNASIUS CARTILO TAIMIN
2016034S17
STUDENT
CERTIFICATE OF PARTICIPATION
489
2016034 SMK BANDARAYA KOTA KINABALU
STEFFI OLGA AIDI
2016034S19
STUDENT
CERTIFICATE OF PARTICIPATION
490
2016034 SMK BANDARAYA KOTA KINABALU
SYERA HAREZA RAZINE
2016034S18
STUDENT
CERTIFICATE OF PARTICIPATION
491
2016034 SMK BANDARAYA KOTA KINABALU
RIVELYNE WONI FANPIRAN
2016034S11
STUDENT
CERTIFICATE OF PARTICIPATION
492
2016035 SJKC KWANG HWA
WONG SIONG YIK
2016035E00
ECOLIER
SILVER AWARD
493
2016035 SJKC KWANG HWA
KELVIN CHIANG CHEN JUN
2016035E01
ECOLIER
CERTIFICATE OF PARTICIPATION
494
2016035 SJKC KWANG HWA
LIONEL WONG JIAN XUAN
2016035E02
ECOLIER
CERTIFICATE OF PARTICIPATION
495
2016035 SJKC KWANG HWA
TAN HAO JUN
2016035B03
BENJAMIN
GOLD AWARD
496
2016035 SJKC KWANG HWA
LIM ZI XIANG
2016035B04
BENJAMIN
HONORABLE MENTION
497
2016036 SJK (C) ST JAMES
ENYA KUEH SING YING
2016036E01
ECOLIER
SILVER AWARD
498
2016036 SJK (C) ST JAMES
MIYA HO YI XIN
2016036E02
ECOLIER
BRONZE AWARD
499
2016036 SJK (C) ST JAMES
GABRIEL TSEN YI XIONG
2016036E00
ECOLIER
HONORABLE MENTION
500
2016036 SJK (C) ST JAMES
JONATHAN CHIN JUIN TENG
2016036B05
BENJAMIN
BRONZE AWARD
501
2016036 SJK (C) ST JAMES
TIONG JIE YING
2016036B04
BENJAMIN
BRONZE AWARD
502
2016036 SJK (C) ST JAMES
JOCELYN WONG XIAO MIN
2016036B06
BENJAMIN
HONORABLE MENTION
503
2016036 SJK (C) ST JAMES
IVAN YONG JUN XIANG
2016036B03
BENJAMIN
HONORABLE MENTION
504
2016037 SMK VALDOR
TAN JIA YING
2016037J08
JUNIOR
HONORABLE MENTION
505
2016037 SMK VALDOR
YEW EN QI
2016037J06
JUNIOR
HONORABLE MENTION
506
2016037 SMK VALDOR
CHEE ZHI QIAN
2016037J02
JUNIOR
HONORABLE MENTION
507
2016037 SMK VALDOR
LIM XIN YINN
2016037J05
JUNIOR
CERTIFICATE OF PARTICIPATION
508
2016037 SMK VALDOR
CHANG JIA DING
2016037J00
JUNIOR
CERTIFICATE OF PARTICIPATION
509
2016037 SMK VALDOR
PHUA JIA YE
2016037J04
JUNIOR
CERTIFICATE OF PARTICIPATION
510
2016037 SMK VALDOR
LIM CAI YING
2016037J07
JUNIOR
CERTIFICATE OF PARTICIPATION
511
2016037 SMK VALDOR
ONG ZHAO FENG
2016037J03
JUNIOR
CERTIFICATE OF PARTICIPATION
512
2016037 SMK VALDOR
ONGYANGSHENG
2016037J01
JUNIOR
CERTIFICATE OF PARTICIPATION
513
2016038 SEKOLAH RENDAH KEBANGSAAN SERI INDERA
NURHANI THAQIFAH BINTI ZULKIFLI
2016038B02
BENJAMIN
HONORABLE MENTION
514
2016038 SEKOLAH RENDAH KEBANGSAAN SERI INDERA
DANISH HAKIMI BIN YUS HAFIZI
2016038B04
BENJAMIN
CERTIFICATE OF PARTICIPATION
515
2016038 SEKOLAH RENDAH KEBANGSAAN SERI INDERA
QUZANDRIA RANIA BINTI AHMAD NAZRI
2016038B00
BENJAMIN
CERTIFICATE OF PARTICIPATION
516
2016038 SEKOLAH RENDAH KEBANGSAAN SERI INDERA
HANNANI SYAUQINA BINTI SABRI
2016038B01
BENJAMIN
CERTIFICATE OF PARTICIPATION
517
2016038 SEKOLAH RENDAH KEBANGSAAN SERI INDERA
AINA HAZIRAH BINTI HISHAM
2016038B03
BENJAMIN
CERTIFICATE OF PARTICIPATION
518
2016039 SK PANGLIMA ADNAN
ADAM IMRAN BIN AZAMAN
2016039E00
ECOLIER
CERTIFICATE OF PARTICIPATION
519
2016039 SK PANGLIMA ADNAN
MUHAMMAD AIMAN BIN MOHD ROSZAINI
2016039B08
BENJAMIN
CERTIFICATE OF PARTICIPATION
520
2016039 SK PANGLIMA ADNAN
ADAM BIN ABDULLAH
2016039B04
BENJAMIN
CERTIFICATE OF PARTICIPATION
521
2016039 SK PANGLIMA ADNAN
MUHAMMAD HAZIQ HAIKAL BIN OMAR
2016039B06
BENJAMIN
CERTIFICATE OF PARTICIPATION
522
2016039 SK PANGLIMA ADNAN
HARIISH RAO A/L PARANTHAMAN
2016039B05
BENJAMIN
CERTIFICATE OF PARTICIPATION
523
2016039 SK PANGLIMA ADNAN
NURUL IMAN BT. MOHD RIZAL
2016039B02
BENJAMIN
CERTIFICATE OF PARTICIPATION
524
2016039 SK PANGLIMA ADNAN
KHAIRUNNISA' BINTI MOHD RIZAL
2016039B03
BENJAMIN
CERTIFICATE OF PARTICIPATION
525
2016040 SMJK CHUNG HWA CONFUCIAN
OOI YUE SHENG
2016040C00
CADET
GOLD AWARD
526
2016040 SMJK CHUNG HWA CONFUCIAN
LOW PEI ZUO
2016040J03
JUNIOR
SILVER AWARD
527
2016040 SMJK CHUNG HWA CONFUCIAN
MOEY GE HAN
2016040J02
JUNIOR
BRONZE AWARD
528
2016040 SMJK CHUNG HWA CONFUCIAN
CHOONG KHYE XUIN
2016040S05
STUDENT
SILVER AWARD
529
2016040 SMJK CHUNG HWA CONFUCIAN
AMOS TAN LI SHENG
2016040J01
JUNIOR
BRONZE AWARD
530
2016040 SMJK CHUNG HWA CONFUCIAN
OONG JIE XIANG
2016040S04
STUDENT
BRONZE AWARD
531
2016041 ELC CYBERJAYA
SYED SAMEEHA ALAM
2016041E01
ECOLIER
SILVER AWARD
532
2016041 ELC CYBERJAYA
SYED NABEEHA ALAM
2016041E00
ECOLIER
HONORABLE MENTION
533
2016043 SEKOLAH KEBANGSAAN PENGKALAN TENTERA
HUSNATUL BALQIS BINTI AMRIL SYAHIEDZRAN
2016043B02
BENJAMIN
HONORABLE MENTION
534
2016043 SEKOLAH KEBANGSAAN PENGKALAN TENTERA
HUWAIDATUL BALQIS BINTI AMRIL SYAHIEDZRAN
2016043B11
BENJAMIN
HONORABLE MENTION
535
2016043 SEKOLAH KEBANGSAAN PENGKALAN TENTERA
MOHAMAD ALFEE FAIZUDDIN BIN MIDRI
2016043B14
BENJAMIN
HONORABLE MENTION
536
2016043 SEKOLAH KEBANGSAAN PENGKALAN TENTERA
MOHAMMAD HAIQAL BIN RUDDY ASMERA
2016043B04
BENJAMIN
HONORABLE MENTION
537
2016043 SEKOLAH KEBANGSAAN PENGKALAN TENTERA
MUHAMMAD ANIQ FARIS BIN SAMSUDIN
2016043B05
BENJAMIN
HONORABLE MENTION
538
2016043 SEKOLAH KEBANGSAAN PENGKALAN TENTERA
MUHAMMAD AZRUL AZAM BIN RIZARIMEE
2016043B07
BENJAMIN
HONORABLE MENTION
539
2016043 SEKOLAH KEBANGSAAN PENGKALAN TENTERA
MUHAMMAD NAJMI SYAFWAN BIN MOHD RIZAL
2016043B06
BENJAMIN
HONORABLE MENTION
540
2016043 SEKOLAH KEBANGSAAN PENGKALAN TENTERA
NUR FARAADLIENA BINTI ROSLAN
2016043B01
BENJAMIN
HONORABLE MENTION
541
2016043 SEKOLAH KEBANGSAAN PENGKALAN TENTERA
NUR NIHAYATUL NAJJAH BT ZULKIPLI
2016043B00
BENJAMIN
HONORABLE MENTION
542
2016043 SEKOLAH KEBANGSAAN PENGKALAN TENTERA
MUHAMMAD ADIB BIN IZAIDDIN
2016043B15
BENJAMIN
HONORABLE MENTION
543
2016043 SEKOLAH KEBANGSAAN PENGKALAN TENTERA
NUR ALEYA AISYAH BINTI MAT KHALID
2016043B10
BENJAMIN
HONORABLE MENTION
544
2016043 SEKOLAH KEBANGSAAN PENGKALAN TENTERA
NUR HASYA ASYIQAH BT EDDY HELMI
2016043B12
BENJAMIN
HONORABLE MENTION
545
2016043 SEKOLAH KEBANGSAAN PENGKALAN TENTERA
MUHAMMAD ADAM FATHI BIN MOHD FAUZI
2016043B03
BENJAMIN
HONORABLE MENTION
546
2016043 SEKOLAH KEBANGSAAN PENGKALAN TENTERA
NUR AIN NATASHA BINTI SHAHIZAM
2016043B08
BENJAMIN
HONORABLE MENTION
547
2016043 SEKOLAH KEBANGSAAN PENGKALAN TENTERA
NUR SYUHADAH BT SAIFULNIZAM
2016043B09
BENJAMIN
HONORABLE MENTION
548
2016043 SEKOLAH KEBANGSAAN PENGKALAN TENTERA
MUHAMMAD FARHAN HAFIZIE BIN MOHAMMAD HANIF
2016043B13
BENJAMIN
HONORABLE MENTION
549
2016044 CHUNG HUA HIGH SCHOOL SEREMBAN
LEE JIA JUN
2016044J00
JUNIOR
GOLD AWARD
550
2016045 SJK (C) AVE MARIA CONVENT
CHARISSA THYE YIN HEE
2016045E01
ECOLIER
HONORABLE MENTION
551
2016045 SJK (C) AVE MARIA CONVENT
LIU ZI YI
2016045E07
ECOLIER
HONORABLE MENTION
552
2016045 SJK (C) AVE MARIA CONVENT
WONG DE YIN
2016045E05
ECOLIER
CERTIFICATE OF PARTICIPATION
553
2016045 SJK (C) AVE MARIA CONVENT
CHEONG HUI WEN KELLY
2016045E02
ECOLIER
CERTIFICATE OF PARTICIPATION
554
2016045 SJK (C) AVE MARIA CONVENT
LIEW CHING YI
2016045E06
ECOLIER
CERTIFICATE OF PARTICIPATION
555
2016045 SJK (C) AVE MARIA CONVENT
TEH YI KEI
2016045E04
ECOLIER
CERTIFICATE OF PARTICIPATION
556
2016045 SJK (C) AVE MARIA CONVENT
MOMOKO CHAN KAI XUAN
2016045E03
ECOLIER
CERTIFICATE OF PARTICIPATION
557
2016045 SJK (C) AVE MARIA CONVENT
CELINA YONG
2016045E00
ECOLIER
CERTIFICATE OF PARTICIPATION
558
2016045 SJK (C) AVE MARIA CONVENT
CHAI YOU HENG
2016045B12
BENJAMIN
HONORABLE MENTION
559
2016045 SJK (C) AVE MARIA CONVENT
WONG JING EN
2016045B14
BENJAMIN
HONORABLE MENTION
560
2016045 SJK (C) AVE MARIA CONVENT
CHEW QIAO ENN
2016045B08
BENJAMIN
HONORABLE MENTION
561
2016045 SJK (C) AVE MARIA CONVENT
WONG YIN YEE
2016045B09
BENJAMIN
HONORABLE MENTION
562
2016045 SJK (C) AVE MARIA CONVENT
SIEW WEI EN
2016045B13
BENJAMIN
HONORABLE MENTION
563
2016045 SJK (C) AVE MARIA CONVENT
PANG KAI LING
2016045B10
BENJAMIN
HONORABLE MENTION
564
2016045 SJK (C) AVE MARIA CONVENT
LOO QIAO YIN
2016045B17
BENJAMIN
CERTIFICATE OF PARTICIPATION
565
2016045 SJK (C) AVE MARIA CONVENT
CHANG XIAO WEN
2016045B16
BENJAMIN
CERTIFICATE OF PARTICIPATION
566
2016045 SJK (C) AVE MARIA CONVENT
WONG DE SYUEN
2016045B11
BENJAMIN
CERTIFICATE OF PARTICIPATION
567
2016045 SJK (C) AVE MARIA CONVENT
YONG CAI YI
2016045B15
BENJAMIN
CERTIFICATE OF PARTICIPATION
568
2016046 SEKOLAH MENENGAH TSUN JIN
LEE MING HIN
2016046S09
STUDENT
GOLD AWARD
569
2016046 SEKOLAH MENENGAH TSUN JIN
WONG THIAN PING
2016046S17
STUDENT
GOLD AWARD
570
2016046 SEKOLAH MENENGAH TSUN JIN
CHOW KIEN KENT
2016046S15
STUDENT
GOLD AWARD
571
2016046 SEKOLAH MENENGAH TSUN JIN
TANG QI YUAN
2016046S18
STUDENT
SILVER AWARD
572
2016046 SEKOLAH MENENGAH TSUN JIN
FAN JIE XIANG
2016046S02
STUDENT
SILVER AWARD
573
2016046 SEKOLAH MENENGAH TSUN JIN
CHOOI JIAN HAU
2016046S07
STUDENT
SILVER AWARD
574
2016046 SEKOLAH MENENGAH TSUN JIN
KAN YIP KENG
2016046S08
STUDENT
SILVER AWARD
575
2016046 SEKOLAH MENENGAH TSUN JIN
TAN KAI YI
2016046S10
STUDENT
SILVER AWARD
576
2016046 SEKOLAH MENENGAH TSUN JIN
LIEW KIEN NAM
2016046S04
STUDENT
SILVER AWARD
577
2016046 SEKOLAH MENENGAH TSUN JIN
HWANG TIAN YU
2016046S03
STUDENT
BRONZE AWARD
578
2016046 SEKOLAH MENENGAH TSUN JIN
LIM WOON LING
2016046S12
STUDENT
BRONZE AWARD
579
2016046 SEKOLAH MENENGAH TSUN JIN
OUI WEIN JIEN
2016046S05
STUDENT
BRONZE AWARD
580
2016046 SEKOLAH MENENGAH TSUN JIN
LEONG HON SHENG
2016046S14
STUDENT
HONORABLE MENTION
581
2016046 SEKOLAH MENENGAH TSUN JIN
CHONG WEI TING
2016046S00
STUDENT
HONORABLE MENTION
582
2016046 SEKOLAH MENENGAH TSUN JIN
TAN ZI CHEN
2016046S11
STUDENT
HONORABLE MENTION
583
2016046 SEKOLAH MENENGAH TSUN JIN
LEE GUAN HWA
2016046S13
STUDENT
HONORABLE MENTION
584
2016046 SEKOLAH MENENGAH TSUN JIN
TAN MIU LENG
2016046S01
STUDENT
HONORABLE MENTION
585
2016046 SEKOLAH MENENGAH TSUN JIN
KHOO KE JIA
2016046S06
STUDENT
HONORABLE MENTION
586
2016046 SEKOLAH MENENGAH TSUN JIN
LIM VOON KANG
2016046S16
STUDENT
HONORABLE MENTION
587
2016046 SEKOLAH MENENGAH TSUN JIN
YIU CHI HAO
2016046S19
STUDENT
HONORABLE MENTION
588
2016047 SMK SERI PERLING
RANDY TONG WEI TECK
2016047S00
STUDENT
HONORABLE MENTION
589
2016047 SMK SERI PERLING
SOH WEI KHAN
2016047S01
STUDENT
HONORABLE MENTION
590
2016048 SMJK YOK BIN
CHEAH KWOK FU
2016048J05
JUNIOR
SILVER AWARD
591
2016048 SMJK YOK BIN
KEH SIOK MIEN
2016048J07
JUNIOR
SILVER AWARD
592
2016048 SMJK YOK BIN
LOW JIA LONG
2016048J08
JUNIOR
SILVER AWARD
593
2016048 SMJK YOK BIN
HAU JIA QI
2016048J09
JUNIOR
BRONZE AWARD
594
2016048 SMJK YOK BIN
CHEAH AI CHI
2016048C02
CADET
BRONZE AWARD
595
2016048 SMJK YOK BIN
LIM KAI ZE
2016048J06
JUNIOR
HONORABLE MENTION
596
2016048 SMJK YOK BIN
CHOO ZHI CHENG
2016048J03
JUNIOR
HONORABLE MENTION
597
2016048 SMJK YOK BIN
LIM KAI DE
2016048C01
CADET
HONORABLE MENTION
598
2016048 SMJK YOK BIN
CHOO SHU JUN
2016048C00
CADET
HONORABLE MENTION
599
2016048 SMJK YOK BIN
TAN CHEN XUN
2016048J04
JUNIOR
CERTIFICATE OF PARTICIPATION
600
2016049 SM AGAMA PERSEKUTUAN LABU
MUHAMMAD IQBAL BIN ABDUL AZIZ
2016049J06
JUNIOR
HONORABLE MENTION
601
2016049 SM AGAMA PERSEKUTUAN LABU
MUHAMMAD FARIS HAIKAL BIN MOHD HUSSAIN
2016049J04
JUNIOR
HONORABLE MENTION
602
2016049 SM AGAMA PERSEKUTUAN LABU
ASNA QAUSAR BT ADZMAN
2016049J07
JUNIOR
HONORABLE MENTION
603
2016049 SM AGAMA PERSEKUTUAN LABU
AHMAD DANIEL BIN MOHD NASIR
2016049J05
JUNIOR
HONORABLE MENTION
604
2016049 SM AGAMA PERSEKUTUAN LABU
NURUL ATIFAH BINTI MOHD NAJIB
2016049J08
JUNIOR
HONORABLE MENTION
605
2016049 SM AGAMA PERSEKUTUAN LABU
NOOR ALINA BINTI MOHD. NOH
2016049C01
CADET
HONORABLE MENTION
606
2016049 SM AGAMA PERSEKUTUAN LABU
AHMAD HAIKAL LUTFI BIN AKIMI FERUZ
2016049C00
CADET
HONORABLE MENTION
607
2016049 SM AGAMA PERSEKUTUAN LABU
SHAHZRUL REEZAL BIN ROSLEE
2016049J09
JUNIOR
CERTIFICATE OF PARTICIPATION
608
2016049 SM AGAMA PERSEKUTUAN LABU
NUR NESHRENA EMILY BINTI MOHD ABDUL HAMID
2016049C03
CADET
CERTIFICATE OF PARTICIPATION
609
2016049 SM AGAMA PERSEKUTUAN LABU
ABDUL HAKIM BIN KHAHAR
2016049C02
CADET
CERTIFICATE OF PARTICIPATION
610
2016050 SEKOLAH KEBANGSAAN RAPAT SETIA
IMAANUL HUSNA BINTI MUZAFAR
2016050B04
BENJAMIN
BRONZE AWARD
611
2016050 SEKOLAH KEBANGSAAN RAPAT SETIA
VIKRANT A/L RAMESH
2016050B02
BENJAMIN
HONORABLE MENTION
612
2016050 SEKOLAH KEBANGSAAN RAPAT SETIA
NUR ARDEENA BINTI AZMIR
2016050B01
BENJAMIN
HONORABLE MENTION
613
2016050 SEKOLAH KEBANGSAAN RAPAT SETIA
AINUR DAYANA BINTI AHMAD SAMSUDIN
2016050B03
BENJAMIN
HONORABLE MENTION
614
2016050 SEKOLAH KEBANGSAAN RAPAT SETIA
MUHAMMAD DARWISY AQIL B. MOHD ZAHIRRUDDIN
2016050B00
BENJAMIN
CERTIFICATE OF PARTICIPATION
615
2016051 SJKC KULAI 1
CHIN YOU YOU
2016051E00
ECOLIER
HONORABLE MENTION
616
2016051 SJKC KULAI 1
NG JIA YING
2016051E01
ECOLIER
CERTIFICATE OF PARTICIPATION
617
2016051 SJKC KULAI 1
NG SHI LUN
2016051E02
ECOLIER
CERTIFICATE OF PARTICIPATION
618
2016051 SJKC KULAI 1
SIA YAN QUAN
2016051B03
BENJAMIN
CERTIFICATE OF PARTICIPATION
619
2016052 SEKOLAH KEBANGSAAN WAWASAN
ALISYA BT AMRAN
2016052B00
BENJAMIN
HONORABLE MENTION
620
2016052 SEKOLAH KEBANGSAAN WAWASAN
AMIR HAKIMI FAZRIN BIN MOHD FAUZI
2016052B01
BENJAMIN
HONORABLE MENTION
621
2016052 SEKOLAH KEBANGSAAN WAWASAN
IMAN NAJWA BINTI ISMAIL
2016052B02
BENJAMIN
HONORABLE MENTION
622
2016052 SEKOLAH KEBANGSAAN WAWASAN
NG SAEY HONG
2016052B03
BENJAMIN
HONORABLE MENTION
623
2016052 SEKOLAH KEBANGSAAN WAWASAN
SUDDERSHEN A/L RAJA
2016052B04
BENJAMIN
CERTIFICATE OF PARTICIPATION
624
2016053 KOLEJ VOKASIONAL KLUANG
MUHAMMAD FARHAN BIN AHMAD ROSLI
2016053S01
STUDENT
HONORABLE MENTION
625
2016053 KOLEJ VOKASIONAL KLUANG
RIDHUAN NAIM BIN ABDUL HAMID
2016053S11
STUDENT
HONORABLE MENTION
626
2016053 KOLEJ VOKASIONAL KLUANG
MUHAMMAD ASRI BIN AZMAN
2016053S10
STUDENT
HONORABLE MENTION
627
2016053 KOLEJ VOKASIONAL KLUANG
AZAM MUAYYAD BIN KAMARUL AZLAN
2016053S05
STUDENT
CERTIFICATE OF PARTICIPATION
628
2016053 KOLEJ VOKASIONAL KLUANG
MUHAMMAD ZAINUDDIN BIN ZAHARI
2016053S03
STUDENT
CERTIFICATE OF PARTICIPATION
629
2016053 KOLEJ VOKASIONAL KLUANG
MUHAMMAD ZULHELMI BIN MDNAJIT
2016053S12
STUDENT
CERTIFICATE OF PARTICIPATION
630
2016053 KOLEJ VOKASIONAL KLUANG
NURUL AFIQAH BINTI AMRAN
2016053S08
STUDENT
CERTIFICATE OF PARTICIPATION
631
2016053 KOLEJ VOKASIONAL KLUANG
NUR ATHIRAH NAJWA BINTI ZAIDON
2016053S02
STUDENT
CERTIFICATE OF PARTICIPATION
632
2016053 KOLEJ VOKASIONAL KLUANG
NURASIMAH ASHIKIN BINTI SAIFUDIN
2016053S13
STUDENT
CERTIFICATE OF PARTICIPATION
633
2016053 KOLEJ VOKASIONAL KLUANG
SYAHRUL AIMAN BIN SHAMSUDIN
2016053S06
STUDENT
CERTIFICATE OF PARTICIPATION
634
2016053 KOLEJ VOKASIONAL KLUANG
NUR AMERA SHAHIRA BINTI ABDUL HALIM
2016053S09
STUDENT
CERTIFICATE OF PARTICIPATION
635
2016053 KOLEJ VOKASIONAL KLUANG
MUHAMMAD DANIEL BIN KAMARUDIN
2016053S07
STUDENT
CERTIFICATE OF PARTICIPATION
636
2016053 KOLEJ VOKASIONAL KLUANG
NUR ARINAH FATHIAH BINTI IMRAN
2016053S00
STUDENT
CERTIFICATE OF PARTICIPATION
637
2016053 KOLEJ VOKASIONAL KLUANG
ISMAR AFEEQ BIN ROSLAN
2016053S04
STUDENT
CERTIFICATE OF PARTICIPATION
638
2016054 SK JALAN RESIDENSI
ALYSSA LIM YEEN
2016054E00
ECOLIER
HONORABLE MENTION
639
2016054 SK JALAN RESIDENSI
HASYNA ALI BINTI IRFHAN ALI
2016054E01
ECOLIER
HONORABLE MENTION
640
2016054 SK JALAN RESIDENSI
NURHASYA BINTI MAHADZIR
2016054B03
BENJAMIN
SILVER AWARD
641
2016054 SK JALAN RESIDENSI
DIPIKHAA A/P KRISHNAN
2016054B05
BENJAMIN
HONORABLE MENTION
642
2016054 SK JALAN RESIDENSI
SAINICKKA A/P KARANA NITHIE
2016054B04
BENJAMIN
HONORABLE MENTION
643
2016054 SK JALAN RESIDENSI
NURUL KASIH BATRISYIA
2016054B08
BENJAMIN
CERTIFICATE OF PARTICIPATION
644
2016054 SK JALAN RESIDENSI
KIRITTISHA NAIDU A/P PARTHIBAN
2016054B06
BENJAMIN
CERTIFICATE OF PARTICIPATION
645
2016054 SK JALAN RESIDENSI
AISYA HUMAIRA BINTI ABU BAKAR
2016054B02
BENJAMIN
CERTIFICATE OF PARTICIPATION
646
2016054 SK JALAN RESIDENSI
NUR FARVEEN SYAZANA
2016054B07
BENJAMIN
CERTIFICATE OF PARTICIPATION
647
2016055 SEKOLAH KEBANGSAAN TEMPOYANG
MUHAMMAD DANISH HAZIQ BIN MOHD RASLI
2016055E00
ECOLIER
CERTIFICATE OF PARTICIPATION
648
2016055 SEKOLAH KEBANGSAAN TEMPOYANG
HAZMEER DANISH BIN HAMIDI
2016055B04
BENJAMIN
HONORABLE MENTION
649
2016055 SEKOLAH KEBANGSAAN TEMPOYANG
MUHAMMAD 'AFIF ZULFIKRI BIN NORSHAMSURI
2016055B03
BENJAMIN
CERTIFICATE OF PARTICIPATION
650
2016055 SEKOLAH KEBANGSAAN TEMPOYANG
FARIS MUZAFFAR BIN MUHAMMAD FAIZAL
2016055B05
BENJAMIN
CERTIFICATE OF PARTICIPATION
651
2016055 SEKOLAH KEBANGSAAN TEMPOYANG
MOHD ADIL BIN ALLOHA
2016055B02
BENJAMIN
CERTIFICATE OF PARTICIPATION
652
2016055 SEKOLAH KEBANGSAAN TEMPOYANG
MUHAMAD ZAIM NAZIF BIN MUHAMAD ZAMRAN
2016055B01
BENJAMIN
CERTIFICATE OF PARTICIPATION
653
2016056 SJKC KEPONG 3
DANIEL ADAM
2016056E00
ECOLIER
GOLD AWARD
654
2016056 SJKC KEPONG 3
CHEW XIU WEN
2016056E01
ECOLIER
CERTIFICATE OF PARTICIPATION
655
2016056 SJKC KEPONG 3
CHEONG REN DE
2016056B02
BENJAMIN
HONORABLE MENTION
656
2016056 SJKC KEPONG 3
CHEW XIU TING
2016056B03
BENJAMIN
HONORABLE MENTION
657
2016057 SEKOLAH KEBANGSAAN TENGKERA 1
MUHAMMAD ZAKWAN ZULQARNAIN BIN MOHD FAUZI
2016057E00
ECOLIER
HONORABLE MENTION
658
2016057 SEKOLAH KEBANGSAAN TENGKERA 1
WAN MUHAMMAD HAIKAL BIN ISMAIL
2016057E01
ECOLIER
HONORABLE MENTION
659
2016057 SEKOLAH KEBANGSAAN TENGKERA 1
MUHAMMAD IRFAN HADI BIN MOHAMAD RANI
2016057E02
ECOLIER
HONORABLE MENTION
660
2016057 SEKOLAH KEBANGSAAN TENGKERA 1
AHMAD AIMAN BIN ABU BAKAR
2016057B05
BENJAMIN
BRONZE AWARD
661
2016057 SEKOLAH KEBANGSAAN TENGKERA 1
MUHAMMAD HARIZ BIN KHAIRUL AKMAR
2016057B08
BENJAMIN
HONORABLE MENTION
662
2016057 SEKOLAH KEBANGSAAN TENGKERA 1
MUHAMMAD HUZAIFIE BIN MUSA
2016057B11
BENJAMIN
HONORABLE MENTION
663
2016057 SEKOLAH KEBANGSAAN TENGKERA 1
SYAZWI IFFAT BIN DZUL ISKANDAR
2016057B06
BENJAMIN
HONORABLE MENTION
664
2016057 SEKOLAH KEBANGSAAN TENGKERA 1
DANIEL MUKHRIZ BIN MUHAMAD ASHRI
2016057B07
BENJAMIN
HONORABLE MENTION
665
2016057 SEKOLAH KEBANGSAAN TENGKERA 1
ADIB ZHARFAN BIN KHAIRUL AZWAN
2016057B09
BENJAMIN
CERTIFICATE OF PARTICIPATION
666
2016057 SEKOLAH KEBANGSAAN TENGKERA 1
GUR KARAN VIR SINGH DHESI
2016057B04
BENJAMIN
CERTIFICATE OF PARTICIPATION
667
2016057 SEKOLAH KEBANGSAAN TENGKERA 1
AMIR AZFAR BIN AZRUL
2016057B10
BENJAMIN
CERTIFICATE OF PARTICIPATION
668
2016057 SEKOLAH KEBANGSAAN TENGKERA 1
MUHAMMAD ADLI SYAFI BIN ADHAM
2016057B03
BENJAMIN
CERTIFICATE OF PARTICIPATION
669
2016058 SK TAMAN RINTING 2
NUR SYAZZA IRDINA BINTI SYAIFUL AZZAM
2016058B00
BENJAMIN
HONORABLE MENTION
670
2016059 SJKC JALAN DAVIDSON
FRANCIS TAN JING XUAN
2016059E01
ECOLIER
SILVER AWARD
671
2016059 SJKC JALAN DAVIDSON
NICHOLAS HO YUN HEE
2016059E07
ECOLIER
SILVER AWARD
672
2016059 SJKC JALAN DAVIDSON
LOW CHLOE
2016059E10
ECOLIER
BRONZE AWARD
673
2016059 SJKC JALAN DAVIDSON
LOH HUEY XIN
2016059E11
ECOLIER
BRONZE AWARD
674
2016059 SJKC JALAN DAVIDSON
NG LING CHEE
2016059E12
ECOLIER
HONORABLE MENTION
675
2016059 SJKC JALAN DAVIDSON
RYAN JOO RUI AN
2016059E05
ECOLIER
HONORABLE MENTION
676
2016059 SJKC JALAN DAVIDSON
LEE JIA JIE
2016059E06
ECOLIER
HONORABLE MENTION
677
2016059 SJKC JALAN DAVIDSON
MAH JUN XI
2016059E08
ECOLIER
HONORABLE MENTION
678
2016059 SJKC JALAN DAVIDSON
CHONG YING FENG
2016059E02
ECOLIER
HONORABLE MENTION
679
2016059 SJKC JALAN DAVIDSON
KOK SAU BING
2016059E21
ECOLIER
HONORABLE MENTION
680
2016059 SJKC JALAN DAVIDSON
WONG E-JO
2016059E09
ECOLIER
HONORABLE MENTION
681
2016059 SJKC JALAN DAVIDSON
HENRY HONG
2016059E23
ECOLIER
HONORABLE MENTION
682
2016059 SJKC JALAN DAVIDSON
WONG XIAO HEN
2016059E19
ECOLIER
HONORABLE MENTION
683
2016059 SJKC JALAN DAVIDSON
KOK JUN YOU
2016059E03
ECOLIER
HONORABLE MENTION
684
2016059 SJKC JALAN DAVIDSON
TAN YU DENN
2016059E18
ECOLIER
HONORABLE MENTION
685
2016059 SJKC JALAN DAVIDSON
CHONG YICHEN
2016059E17
ECOLIER
HONORABLE MENTION
686
2016059 SJKC JALAN DAVIDSON
RYOKO YEO SHU YUAN
2016059E20
ECOLIER
HONORABLE MENTION
687
2016059 SJKC JALAN DAVIDSON
ONG XIAO QI
2016059E14
ECOLIER
HONORABLE MENTION
688
2016059 SJKC JALAN DAVIDSON
TEOH CHAO ZHENG
2016059E22
ECOLIER
HONORABLE MENTION
689
2016059 SJKC JALAN DAVIDSON
NG XIN YUE
2016059E15
ECOLIER
HONORABLE MENTION
690
2016059 SJKC JALAN DAVIDSON
TEH YIH SHIN
2016059E24
ECOLIER
HONORABLE MENTION
691
2016059 SJKC JALAN DAVIDSON
ETHAN HO ZEHN HEE
2016059E00
ECOLIER
HONORABLE MENTION
692
2016059 SJKC JALAN DAVIDSON
LIN GA HEI
2016059E04
ECOLIER
HONORABLE MENTION
693
2016059 SJKC JALAN DAVIDSON
CHAN SHAN WEN
2016059E13
ECOLIER
CERTIFICATE OF PARTICIPATION
694
2016059 SJKC JALAN DAVIDSON
CHANG PUIYAN
2016059E16
ECOLIER
CERTIFICATE OF PARTICIPATION
695
2016059 SJKC JALAN DAVIDSON
GOH WEI XUAN
2016059B35
BENJAMIN
SILVER AWARD
696
2016059 SJKC JALAN DAVIDSON
THAM CHUN SHEN
2016059B32
BENJAMIN
SILVER AWARD
697
2016059 SJKC JALAN DAVIDSON
LOW KAI U
2016059B29
BENJAMIN
BRONZE AWARD
698
2016059 SJKC JALAN DAVIDSON
CHENG YEW HON
2016059B30
BENJAMIN
BRONZE AWARD
699
2016059 SJKC JALAN DAVIDSON
KOH JIA XU
2016059B34
BENJAMIN
HONORABLE MENTION
700
2016059 SJKC JALAN DAVIDSON
LEE JIA JUN
2016059B25
BENJAMIN
HONORABLE MENTION
701
2016059 SJKC JALAN DAVIDSON
NG XIAN BIN
2016059B27
BENJAMIN
HONORABLE MENTION
702
2016059 SJKC JALAN DAVIDSON
CHAI CHANG YIK
2016059B26
BENJAMIN
HONORABLE MENTION
703
2016059 SJKC JALAN DAVIDSON
NATALIE CHAN JIA YII
2016059B33
BENJAMIN
CERTIFICATE OF PARTICIPATION
704
2016059 SJKC JALAN DAVIDSON
RENEE YEO SHU TING
2016059B31
BENJAMIN
CERTIFICATE OF PARTICIPATION
705
2016059 SJKC JALAN DAVIDSON
TANG SHUNG XIN
2016059B28
BENJAMIN
CERTIFICATE OF PARTICIPATION
706
2016060 SJKC YOK BIN
KOH JUN YUAN
2016060E01
ECOLIER
BRONZE AWARD
707
2016060 SJKC YOK BIN
CHAN YEN YU
2016060E00
ECOLIER
HONORABLE MENTION
708
2016060 SJKC YOK BIN
CHOO YI RUI
2016060B10
BENJAMIN
GOLD AWARD
709
2016060 SJKC YOK BIN
JOSHUA OOI SAY WENG
2016060B07
BENJAMIN
GOLD AWARD
710
2016060 SJKC YOK BIN
LIM QI XIANG
2016060B03
BENJAMIN
SILVER AWARD
711
2016060 SJKC YOK BIN
YEH CHANG I
2016060B08
BENJAMIN
SILVER AWARD
712
2016060 SJKC YOK BIN
TAN YU JING
2016060B02
BENJAMIN
BRONZE AWARD
713
2016060 SJKC YOK BIN
NICOLE AMBROSE
2016060B04
BENJAMIN
HONORABLE MENTION
714
2016060 SJKC YOK BIN
VICTOR PAN
2016060B05
BENJAMIN
HONORABLE MENTION
715
2016060 SJKC YOK BIN
WEE JIA YI
2016060B06
BENJAMIN
HONORABLE MENTION
716
2016060 SJKC YOK BIN
LIM YEU RIANG
2016060B09
BENJAMIN
CERTIFICATE OF PARTICIPATION
717
2016061 SJKT SARASWATHY
VENOSHAA A/P SURESH KUMAR
2016061E00
ECOLIER
CERTIFICATE OF PARTICIPATION
718
2016061 SJKT SARASWATHY
YAASWINI A/P CHANDRAN
2016061B03
BENJAMIN
CERTIFICATE OF PARTICIPATION
719
2016061 SJKT SARASWATHY
NARMATHA D/O SRI RAMAKRISHNA
2016061B04
BENJAMIN
CERTIFICATE OF PARTICIPATION
720
2016061 SJKT SARASWATHY
ABIRAMI A/P MUTHIAH
2016061B05
BENJAMIN
CERTIFICATE OF PARTICIPATION
721
2016061 SJKT SARASWATHY
SANJNA A/P PARTIBAN
2016061B08
BENJAMIN
CERTIFICATE OF PARTICIPATION
722
2016061 SJKT SARASWATHY
KAVINESH A/L SOMASUNDRAM
2016061B07
BENJAMIN
CERTIFICATE OF PARTICIPATION
723
2016061 SJKT SARASWATHY
RAJNI A/P UTHAYAKUMAR
2016061B10
BENJAMIN
CERTIFICATE OF PARTICIPATION
724
2016061 SJKT SARASWATHY
MALATHY KRISHANASAMY
2016061B02
BENJAMIN
CERTIFICATE OF PARTICIPATION
725
2016061 SJKT SARASWATHY
NIVEDHA
2016061B11
BENJAMIN
CERTIFICATE OF PARTICIPATION
726
2016061 SJKT SARASWATHY
HARISHWARAN A/L GHANDI
2016061B09
BENJAMIN
CERTIFICATE OF PARTICIPATION
727
2016061 SJKT SARASWATHY
SHANTIYA A/P GANASHAN
2016061B01
BENJAMIN
CERTIFICATE OF PARTICIPATION
728
2016061 SJKT SARASWATHY
VAAMENI A/P SUBRAMANIAM
2016061B06
BENJAMIN
CERTIFICATE OF PARTICIPATION
729
2016062 HOMESCHOOL
NG JIA QUAN
2016062C00
CADET
GOLD AWARD
730
2016063 KIAN KOK MIDDLE SCHOOL
CHONG KAI YU
2016063C00
CADET
HONORABLE MENTION
731
2016063 KIAN KOK MIDDLE SCHOOL
CHONG JING GIH TEO
2016063C02
CADET
HONORABLE MENTION
732
2016063 KIAN KOK MIDDLE SCHOOL
JASON LO YUNG KEAT
2016063S09
STUDENT
HONORABLE MENTION
733
2016063 KIAN KOK MIDDLE SCHOOL
LOW YANCHI
2016063J04
JUNIOR
CERTIFICATE OF PARTICIPATION
734
2016063 KIAN KOK MIDDLE SCHOOL
LEE JIN
2016063S13
STUDENT
HONORABLE MENTION
735
2016063 KIAN KOK MIDDLE SCHOOL
KWAN PEI WEN
2016063S11
STUDENT
CERTIFICATE OF PARTICIPATION
736
2016063 KIAN KOK MIDDLE SCHOOL
BRAD CHEW KAH CHUN
2016063C01
CADET
CERTIFICATE OF PARTICIPATION
737
2016063 KIAN KOK MIDDLE SCHOOL
CHARLTON CHONG JING KANG
2016063S12
STUDENT
CERTIFICATE OF PARTICIPATION
738
2016063 KIAN KOK MIDDLE SCHOOL
JESSICA CHANG PUI YEE
2016063J05
JUNIOR
CERTIFICATE OF PARTICIPATION
739
2016063 KIAN KOK MIDDLE SCHOOL
BRANDON LO LIK HUNG
2016063S10
STUDENT
CERTIFICATE OF PARTICIPATION
740
2016063 KIAN KOK MIDDLE SCHOOL
TAN YAN THONG
2016063J08
JUNIOR
CERTIFICATE OF PARTICIPATION
741
2016063 KIAN KOK MIDDLE SCHOOL
LIN SUET TING
2016063J06
JUNIOR
CERTIFICATE OF PARTICIPATION
742
2016063 KIAN KOK MIDDLE SCHOOL
BEATRICE WONG JING YI
2016063J07
JUNIOR
CERTIFICATE OF PARTICIPATION
743
2016063 KIAN KOK MIDDLE SCHOOL
KUNG VEN XUAN
2016063J03
JUNIOR
CERTIFICATE OF PARTICIPATION
744
2016064 SMK SAGIL
NUR ZAKIRAH BINTI MASIRON
2016064J25
JUNIOR
HONORABLE MENTION
745
2016064 SMK SAGIL
NUR IBRAHTUL AFIFAH BINTI IBRAHIM
2016064S40
STUDENT
HONORABLE MENTION
746
2016064 SMK SAGIL
KHAIRIN HANANIA BINTI MOHD SANI
2016064S43
STUDENT
HONORABLE MENTION
747
2016064 SMK SAGIL
NURUL AIN NAFISA BINTI NOOR AZMAN
2016064J23
JUNIOR
HONORABLE MENTION
748
2016064 SMK SAGIL
ZAHID BIN YAZID
2016064J21
JUNIOR
HONORABLE MENTION
749
2016064 SMK SAGIL
CHOO YAN ZI
2016064C12
CADET
HONORABLE MENTION
750
2016064 SMK SAGIL
TAY ELAINE
2016064C14
CADET
HONORABLE MENTION
751
2016064 SMK SAGIL
KAMARIYAH BINTI ZUBIR
2016064J19
JUNIOR
HONORABLE MENTION
752
2016064 SMK SAGIL
KRITHANA A/P K.SIVASEGRAN
2016064J22
JUNIOR
HONORABLE MENTION
753
2016064 SMK SAGIL
LIOW ZI XUAN
2016064C13
CADET
HONORABLE MENTION
754
2016064 SMK SAGIL
INTAN SYAFINAZ BINTI AMAT SUHAIMI
2016064J20
JUNIOR
CERTIFICATE OF PARTICIPATION
755
2016064 SMK SAGIL
MUHAMMAD FARHAN BIN MOHAD ALI
2016064J32
JUNIOR
CERTIFICATE OF PARTICIPATION
756
2016064 SMK SAGIL
NAZRUL FARHAN BIN DAHALAN
2016064J33
JUNIOR
CERTIFICATE OF PARTICIPATION
757
2016064 SMK SAGIL
AIMAN HANAFI BIN A'ABAS
2016064C04
CADET
HONORABLE MENTION
758
2016064 SMK SAGIL
MUHAMMAD AFIF AZRI BIN IBRAHIM
2016064S44
STUDENT
CERTIFICATE OF PARTICIPATION
759
2016064 SMK SAGIL
AMIRUDDIN HAZIQ BIN ZAKARIA
2016064C07
CADET
CERTIFICATE OF PARTICIPATION
760
2016064 SMK SAGIL
DINIE MARIYAH BINTI CHAHARI
2016064J27
JUNIOR
CERTIFICATE OF PARTICIPATION
761
2016064 SMK SAGIL
MUHAMMAD AIMAN HAKIM BIN SULAIMAN
2016064J34
JUNIOR
CERTIFICATE OF PARTICIPATION
762
2016064 SMK SAGIL
NURSRISABRINA BINTI NAZARRUDDIN
2016064J24
JUNIOR
CERTIFICATE OF PARTICIPATION
763
2016064 SMK SAGIL
AHMAD SAIFUL NIZAM BIN ASNIZAM
2016064C16
CADET
CERTIFICATE OF PARTICIPATION
764
2016064 SMK SAGIL
MUHAMAD AKMAL BIN ABDULLAH
2016064C11
CADET
CERTIFICATE OF PARTICIPATION
765
2016064 SMK SAGIL
NUR AINUL NAJWA BINTI MUSTAFA
2016064C01
CADET
CERTIFICATE OF PARTICIPATION
766
2016064 SMK SAGIL
SITI NUR ZAWANAH BINTI ZAKARIA
2016064C02
CADET
CERTIFICATE OF PARTICIPATION
767
2016064 SMK SAGIL
MOHAMMAD FAIZ BIN ABD SANI
2016064S42
STUDENT
CERTIFICATE OF PARTICIPATION
768
2016064 SMK SAGIL
NURUL HIDAYAH BINTI ABDULLAH
2016064J26
JUNIOR
CERTIFICATE OF PARTICIPATION
769
2016064 SMK SAGIL
MUHAMMAD HILMAN BIN HASBIALLAH
2016064C09
CADET
CERTIFICATE OF PARTICIPATION
770
2016064 SMK SAGIL
NURUL HIDAYAH BINTI RAMLEE
2016064J28
JUNIOR
CERTIFICATE OF PARTICIPATION
771
2016064 SMK SAGIL
RIDZUAN BIN ISMAIL
2016064C18
CADET
CERTIFICATE OF PARTICIPATION
772
2016064 SMK SAGIL
HAMIZAH BINTI SOHIB
2016064S41
STUDENT
CERTIFICATE OF PARTICIPATION
773
2016064 SMK SAGIL
PARIMALA A/P CHANDRAN
2016064J38
JUNIOR
CERTIFICATE OF PARTICIPATION
774
2016064 SMK SAGIL
RAMYA BHARATHI A/P SATHYA SEELAN
2016064J37
JUNIOR
CERTIFICATE OF PARTICIPATION
775
2016064 SMK SAGIL
AIMA SURIANI BINTI AZHAR
2016064C05
CADET
CERTIFICATE OF PARTICIPATION
776
2016064 SMK SAGIL
NORLIN BINTI ANAS
2016064C03
CADET
CERTIFICATE OF PARTICIPATION
777
2016064 SMK SAGIL
NUR ATIQAH BINTI RUSMAN
2016064J29
JUNIOR
CERTIFICATE OF PARTICIPATION
778
2016064 SMK SAGIL
MUHD HAFIZ BIN RAMLI
2016064C15
CADET
CERTIFICATE OF PARTICIPATION
779
2016064 SMK SAGIL
NUR ANISAH AKILAH BT CHE AZELAN
2016064J30
JUNIOR
CERTIFICATE OF PARTICIPATION
780
2016064 SMK SAGIL
MUHAMMAD MUHARAM BIN NOOR ALI
2016064J31
JUNIOR
CERTIFICATE OF PARTICIPATION
781
2016064 SMK SAGIL
MUHAMMAD FARIZOL NAIM BIN MAZLAN
2016064C17
CADET
CERTIFICATE OF PARTICIPATION
782
2016064 SMK SAGIL
ROSZULAIKA HANES BT A. RAHMAN
2016064C08
CADET
CERTIFICATE OF PARTICIPATION
783
2016064 SMK SAGIL
LEONG QING MOY
2016064J39
JUNIOR
CERTIFICATE OF PARTICIPATION
784
2016064 SMK SAGIL
FAKHRUL ISYRAFUDDIN BIN MOHD TOLIB
2016064C06
CADET
CERTIFICATE OF PARTICIPATION
785
2016064 SMK SAGIL
NURSRINAZIEHA BINTI NAZARRUDDIN
2016064C00
CADET
CERTIFICATE OF PARTICIPATION
786
2016064 SMK SAGIL
NUR SHUHADA BT SAYFULIDHAM
2016064J35
JUNIOR
CERTIFICATE OF PARTICIPATION
787
2016064 SMK SAGIL
NUR HANISAH BINTI KAMAT
2016064C10
CADET
CERTIFICATE OF PARTICIPATION
788
2016064 SMK SAGIL
SITI NUR NADHIRAH BT SAARI
2016064J36
JUNIOR
CERTIFICATE OF PARTICIPATION
789
2016065 SMJK SAM TET
CHEW KHAI XING
2016065C12
CADET
GOLD AWARD
790
2016065 SMJK SAM TET
CHIN JUN BEING
2016065C06
CADET
GOLD AWARD
791
2016065 SMJK SAM TET
SAM CARL BENZ
2016065C14
CADET
GOLD AWARD
792
2016065 SMJK SAM TET
LIM WEI JIE
2016065C13
CADET
SILVER AWARD
793
2016065 SMJK SAM TET
LAU HAO WEN
2016065C01
CADET
SILVER AWARD
794
2016065 SMJK SAM TET
WONG RENNARD
2016065C11
CADET
SILVER AWARD
795
2016065 SMJK SAM TET
LAU SIEW MING
2016065C05
CADET
BRONZE AWARD
796
2016065 SMJK SAM TET
WONG YUAN ZHENG
2016065C10
CADET
BRONZE AWARD
797
2016065 SMJK SAM TET
LEONG YE XIAN
2016065C15
CADET
HONORABLE MENTION
798
2016065 SMJK SAM TET
CHOO SIN WAI
2016065C09
CADET
HONORABLE MENTION
799
2016065 SMJK SAM TET
NGE YONG JUN
2016065C07
CADET
HONORABLE MENTION
800
2016065 SMJK SAM TET
CHOO CHEE CHOONG
2016065C08
CADET
HONORABLE MENTION
801
2016065 SMJK SAM TET
JAREL ELOYSIUS GOMES
2016065C00
CADET
HONORABLE MENTION
802
2016065 SMJK SAM TET
2016065C03
CADET
HONORABLE MENTION
803
2016065 SMJK SAM TET
NG TZE HIN
2016065C04
CADET
HONORABLE MENTION
804
2016065 SMJK SAM TET
CHOO ZHENG SUAN
2016065C02
CADET
CERTIFICATE OF PARTICIPATION
805
2016066 SK PERMATANG TOK MAHAT
NURSYAZA AUFA BINTI MOHD LIZAM
2016066E04
ECOLIER
HONORABLE MENTION
806
2016066 SK PERMATANG TOK MAHAT
NURUL FAIQAH BINTI MOHD NAZRI
2016066E03
ECOLIER
HONORABLE MENTION
807
2016066 SK PERMATANG TOK MAHAT
IKHWAN SHAFIQ BIN MOHD SHARIF
2016066E01
ECOLIER
HONORABLE MENTION
808
2016066 SK PERMATANG TOK MAHAT
AHMAD UMAIR WAIZ BIN MUHAMMAD NORAZIZUDDIN
2016066E00
ECOLIER
HONORABLE MENTION
809
2016066 SK PERMATANG TOK MAHAT
NURSYAZA BT MD SAYUTI
2016066E05
ECOLIER
HONORABLE MENTION
810
2016066 SK PERMATANG TOK MAHAT
AINA SOFIYA BINTI ARJUNA
2016066E10
ECOLIER
CERTIFICATE OF PARTICIPATION
811
2016066 SK PERMATANG TOK MAHAT
ALIF AIMAN BIN JUHARNIZAM
2016066E06
ECOLIER
CERTIFICATE OF PARTICIPATION
812
2016066 SK PERMATANG TOK MAHAT
ALYA NASUHA BINTI ABD KARIM
2016066E02
ECOLIER
CERTIFICATE OF PARTICIPATION
813
2016066 SK PERMATANG TOK MAHAT
NUR ADRIANA SYAZWANI BT AHMAD SHUKRI
2016066E12
ECOLIER
CERTIFICATE OF PARTICIPATION
814
2016066 SK PERMATANG TOK MAHAT
MUHAMMAD DARWISY HAZIQ BIN SULIMAN
2016066E08
ECOLIER
CERTIFICATE OF PARTICIPATION
815
2016066 SK PERMATANG TOK MAHAT
LINA NUR QISTINA BT ZULKIFLI
2016066E09
ECOLIER
CERTIFICATE OF PARTICIPATION
816
2016066 SK PERMATANG TOK MAHAT
MOHAMAD FAKHRUL AIMAN BIN ROSNAN
2016066E07
ECOLIER
CERTIFICATE OF PARTICIPATION
817
2016066 SK PERMATANG TOK MAHAT
NUR ATHIRAH BINTI ABDUL HAMID
2016066E11
ECOLIER
CERTIFICATE OF PARTICIPATION
818
2016066 SK PERMATANG TOK MAHAT
NASRUL KAMAL BIN KHAIRILANUAR
2016066B15
BENJAMIN
HONORABLE MENTION
819
2016066 SK PERMATANG TOK MAHAT
INTISYA' ADNIN ZULAIKHA BINTI MOHD SHUHAIDI
2016066B14
BENJAMIN
CERTIFICATE OF PARTICIPATION
820
2016066 SK PERMATANG TOK MAHAT
NURCAMILIA YASMIN BINTI SHAHARIN
2016066B13
BENJAMIN
CERTIFICATE OF PARTICIPATION
821
2016067 SEKOLAH AGAMA AL ISLAHIYAH (RENDAH)
MUHAMMAD ZIYAD BIN NUR RAZIMY
2016067E20
ECOLIER
HONORABLE MENTION
822
2016067 SEKOLAH AGAMA AL ISLAHIYAH (RENDAH)
MUHAMMAD AQIL ZAFRAN BIN AHMAD ZAKI
2016067E25
ECOLIER
HONORABLE MENTION
823
2016067 SEKOLAH AGAMA AL ISLAHIYAH (RENDAH)
MUHAMMAD SYAMIL FAIZUDDIN BIN ZAHIRRUDIN
2016067E26
ECOLIER
HONORABLE MENTION
824
2016067 SEKOLAH AGAMA AL ISLAHIYAH (RENDAH)
ADAM HAREEZ BIN EKHWAN NAZUHAR
2016067E24
ECOLIER
HONORABLE MENTION
825
2016067 SEKOLAH AGAMA AL ISLAHIYAH (RENDAH)
MUHAMMAD AMIRUDDEIN BIN MOHAMMAD AKHIR
2016067E19
ECOLIER
HONORABLE MENTION
826
2016067 SEKOLAH AGAMA AL ISLAHIYAH (RENDAH)
NUR ANIS AQILAH BINTI KHAIRUNMIZAN
2016067E21
ECOLIER
HONORABLE MENTION
827
2016067 SEKOLAH AGAMA AL ISLAHIYAH (RENDAH)
NUR FARAHDINA HIDAYAH BINTI ZAHIRRUDIN
2016067E23
ECOLIER
HONORABLE MENTION
828
2016067 SEKOLAH AGAMA AL ISLAHIYAH (RENDAH)
FARHANIS ZAHIRAH BINTI MOHAMAD FUAD
2016067E22
ECOLIER
CERTIFICATE OF PARTICIPATION
829
2016067 SEKOLAH AGAMA AL ISLAHIYAH (RENDAH)
AQILAH BINTI ABD HAKIM
2016067B32
BENJAMIN
HONORABLE MENTION
830
2016067 SEKOLAH AGAMA AL ISLAHIYAH (RENDAH)
MUHAMMAD AFIF ZAFRI BIN AHMAD ZAKI
2016067B35
BENJAMIN
HONORABLE MENTION
831
2016067 SEKOLAH AGAMA AL ISLAHIYAH (RENDAH)
AS SAKINAH BINTI AHMAD SHUKRI
2016067B33
BENJAMIN
HONORABLE MENTION
832
2016067 SEKOLAH AGAMA AL ISLAHIYAH (RENDAH)
PUTERI NURAIN BT YAZIS
2016067B18
BENJAMIN
HONORABLE MENTION
833
2016067 SEKOLAH AGAMA AL ISLAHIYAH (RENDAH)
MUHAMMAD SYAHMI BIN RUSMAINI
2016067B36
BENJAMIN
HONORABLE MENTION
834
2016067 SEKOLAH AGAMA AL ISLAHIYAH (RENDAH)
NUR BALQIS IMANI BINTI HARIFF
2016067B29
BENJAMIN
HONORABLE MENTION
835
2016067 SEKOLAH AGAMA AL ISLAHIYAH (RENDAH)
NUR AIMI BINTI KAMAL
2016067B28
BENJAMIN
HONORABLE MENTION
836
2016067 SEKOLAH AGAMA AL ISLAHIYAH (RENDAH)
ATHIRAH FATINI BT CHE MOHD RUZAIDI
2016067B34
BENJAMIN
HONORABLE MENTION
837
2016067 SEKOLAH AGAMA AL ISLAHIYAH (RENDAH)
NURDINI HADIRAH BINTI AHMAD HISHAMUDIN
2016067B31
BENJAMIN
CERTIFICATE OF PARTICIPATION
838
2016067 SEKOLAH AGAMA AL ISLAHIYAH (RENDAH)
NUR EZZAH THAQIFAH BINTI MOHD ZARNEY KASEH
2016067B30
BENJAMIN
CERTIFICATE OF PARTICIPATION
839
2016068 SMK DURIAN DAUN
CALMAN NG JIA MIIN
2016068J00
JUNIOR
CERTIFICATE OF PARTICIPATION
840
2016068 SMK DURIAN DAUN
CHRISTINA TAN SIEW CHIN
2016068J01
JUNIOR
CERTIFICATE OF PARTICIPATION
841
2016068 SMK DURIAN DAUN
VINCENT TANG WEI SHENG
2016068J02
JUNIOR
CERTIFICATE OF PARTICIPATION
842
2016069 SMK SEG HWA (CF)
HO KAR JACK
2016069J02
JUNIOR
SILVER AWARD
843
2016069 SMK SEG HWA (CF)
LEE KAH YONG
2016069J01
JUNIOR
SILVER AWARD
844
2016069 SMK SEG HWA (CF)
CHEONG JIA HAO
2016069J00
JUNIOR
HONORABLE MENTION
845
2016069 SMK SEG HWA (CF)
LIOW JIAN FEI
2016069J03
JUNIOR
HONORABLE MENTION
846
2016070 SMK MADAI
LITAH BINTI ROSLAN
2016070S00
STUDENT
HONORABLE MENTION
847
2016070 SMK MADAI
ZUAILLINE BINTI ARIAN
2016070S03
STUDENT
HONORABLE MENTION
848
2016070 SMK MADAI
ZULAIQA ZURAIRA BINTI RAJA
2016070S04
STUDENT
HONORABLE MENTION
849
2016070 SMK MADAI
NURUL ASYIKIN BINTI MANSUR
2016070S05
STUDENT
CERTIFICATE OF PARTICIPATION
850
2016070 SMK MADAI
NUR ALYAA NAZIRAH BINTI ABU BAKAR
2016070S07
STUDENT
CERTIFICATE OF PARTICIPATION
851
2016070 SMK MADAI
NUR AZIZAH JAMELENG
2016070S01
STUDENT
CERTIFICATE OF PARTICIPATION
852
2016070 SMK MADAI
NUR HANISAH HASHIM
2016070S02
STUDENT
CERTIFICATE OF PARTICIPATION
853
2016070 SMK MADAI
NURUL AMIZA BINTI AMIRUDDIN
2016070S06
STUDENT
CERTIFICATE OF PARTICIPATION
854
2016070 SMK MADAI
NURUL SYATIRAH BINTI PILMAN
2016070S08
STUDENT
CERTIFICATE OF PARTICIPATION
855
2016071 SJKT KAMUNTING
LINGGESWARY A/P GANESH
2016071B00
BENJAMIN
HONORABLE MENTION
856
2016072 SMK TENGKU IDRIS SHAH
BAVIIN A/L CHANDRA
2016072J02
JUNIOR
CERTIFICATE OF PARTICIPATION
857
2016072 SMK TENGKU IDRIS SHAH
TAVIN KUMAR A/L RAMESH
2016072J03
JUNIOR
CERTIFICATE OF PARTICIPATION
858
2016072 SMK TENGKU IDRIS SHAH
RAKESH KUMAR A/L SARAVANAN
2016072C00
CADET
CERTIFICATE OF PARTICIPATION
859
2016072 SMK TENGKU IDRIS SHAH
RAVEN KUMAR A/L SARAVANAN
2016072C01
CADET
CERTIFICATE OF PARTICIPATION
860
2016073 SM SAINS PEREMPUAN SEREMBAN
PUTERI A'INA AUJI FARZANA BINTI AHMAD FADZLI
2016073J09
JUNIOR
BRONZE AWARD
861
2016073 SM SAINS PEREMPUAN SEREMBAN
SITI AMINAH BINTI ISMAM
2016073S13
STUDENT
HONORABLE MENTION
862
2016073 SM SAINS PEREMPUAN SEREMBAN
NURUL RAUDHAH ZAINI BINTI RAEMY
2016073S11
STUDENT
HONORABLE MENTION
863
2016073 SM SAINS PEREMPUAN SEREMBAN
NUR AKMAL IZZATI BINTI MOHD RAZIMI
2016073J06
JUNIOR
HONORABLE MENTION
864
2016073 SM SAINS PEREMPUAN SEREMBAN
ALIYA NUR NAJIEHA BINTI HUSAIN AHMAD
2016073S15
STUDENT
HONORABLE MENTION
865
2016073 SM SAINS PEREMPUAN SEREMBAN
AQILAH FILZAH BT ABDUL JAMIL
2016073S17
STUDENT
HONORABLE MENTION
866
2016073 SM SAINS PEREMPUAN SEREMBAN
SHARMIN MAISARA BINTI SHAHAR
2016073C03
CADET
HONORABLE MENTION
867
2016073 SM SAINS PEREMPUAN SEREMBAN
SAFEA DIYANA BT SHARUZAMAN
2016073J07
JUNIOR
CERTIFICATE OF PARTICIPATION
868
2016073 SM SAINS PEREMPUAN SEREMBAN
NUR AIN FATIHAH BT AHMAD TALAHAH
2016073J10
JUNIOR
CERTIFICATE OF PARTICIPATION
869
2016073 SM SAINS PEREMPUAN SEREMBAN
SHARIFAH NAJWA BT SYED NAJIB
2016073J08
JUNIOR
CERTIFICATE OF PARTICIPATION
870
2016073 SM SAINS PEREMPUAN SEREMBAN
AZZAHRAH BT ARZAHAR
2016073S16
STUDENT
HONORABLE MENTION
871
2016073 SM SAINS PEREMPUAN SEREMBAN
INANI NUR HUSNA BINTI HASRIM
2016073S12
STUDENT
CERTIFICATE OF PARTICIPATION
872
2016073 SM SAINS PEREMPUAN SEREMBAN
WAN NOURYNA ATHIRAH BINTI WAN MOHAMAD NASBI
2016073C02
CADET
CERTIFICATE OF PARTICIPATION
873
2016073 SM SAINS PEREMPUAN SEREMBAN
NUR QAMARINA BINTI MOHAMMAD FADZIL
2016073S21
STUDENT
CERTIFICATE OF PARTICIPATION
874
2016073 SM SAINS PEREMPUAN SEREMBAN
RYANALYSA LAI BINTI RADZWAN LAI
2016073S14
STUDENT
CERTIFICATE OF PARTICIPATION
875
2016073 SM SAINS PEREMPUAN SEREMBAN
ANIS SARAH BT ABDULLAH
2016073J05
JUNIOR
CERTIFICATE OF PARTICIPATION
876
2016073 SM SAINS PEREMPUAN SEREMBAN
NUR ALIYA AFFRINA BT MOHD SALLEH
2016073C01
CADET
CERTIFICATE OF PARTICIPATION
877
2016073 SM SAINS PEREMPUAN SEREMBAN
JUWAIRIAH BINTI MUHAMMAD SIN
2016073C00
CADET
CERTIFICATE OF PARTICIPATION
878
2016073 SM SAINS PEREMPUAN SEREMBAN
FIRAS SYAHMI BT FADZLIN
2016073C04
CADET
CERTIFICATE OF PARTICIPATION
879
2016073 SM SAINS PEREMPUAN SEREMBAN
NUR ATASHA BINTI MUHAMAD NIZAM
2016073S20
STUDENT
CERTIFICATE OF PARTICIPATION
880
2016073 SM SAINS PEREMPUAN SEREMBAN
NUR FATIN HAZIQAH BT HALIM
2016073S19
STUDENT
CERTIFICATE OF PARTICIPATION
881
2016073 SM SAINS PEREMPUAN SEREMBAN
ASMAISSYAFIQAH BINTI OMAR
2016073S18
STUDENT
CERTIFICATE OF PARTICIPATION
882
2016074 MRSM SERTING
MUHAMMAD AFIQ BIN RUSDI
2016074J15
JUNIOR
SILVER AWARD
883
2016074 MRSM SERTING
MUHAMMAD IRBRAHIIM BIN ZAIDI
2016074J13
JUNIOR
SILVER AWARD
884
2016074 MRSM SERTING
SYED ZIAD BIN ZULKARNAIN ALJUNID
2016074J12
JUNIOR
HONORABLE MENTION
885
2016074 MRSM SERTING
MUHAMMAD IKMAL BIN AZMAN
2016074C10
CADET
HONORABLE MENTION
886
2016074 MRSM SERTING
TEH YU SHENG
2016074C09
CADET
HONORABLE MENTION
887
2016074 MRSM SERTING
TAN JIA YOU
2016074C08
CADET
HONORABLE MENTION
888
2016074 MRSM SERTING
MUHAMMAD FAIZ BIN ZAILAN
2016074J14
JUNIOR
CERTIFICATE OF PARTICIPATION
889
2016074 MRSM SERTING
NUR FATIHAH BINTI HAMDAN
2016074C11
CADET
CERTIFICATE OF PARTICIPATION
890
2016075 SMK TAMBULION
SHANDY FERRYNA SAIMIN
2016075J03
JUNIOR
HONORABLE MENTION
891
2016075 SMK TAMBULION
FIORENZO RUIZ JAIRIN
2016075J02
JUNIOR
HONORABLE MENTION
892
2016075 SMK TAMBULION
JEE ELDY MAGALING
2016075J04
JUNIOR
CERTIFICATE OF PARTICIPATION
893
2016075 SMK TAMBULION
MELVIE ELKA PIT LEE
2016075J01
JUNIOR
CERTIFICATE OF PARTICIPATION
894
2016075 SMK TAMBULION
SITI NUR NAZIFAH BINTI SAMAD
2016075S05
STUDENT
CERTIFICATE OF PARTICIPATION
895
2016075 SMK TAMBULION
OLYVIA EREBIT
2016075C00
CADET
CERTIFICATE OF PARTICIPATION
896
2016075 SMK TAMBULION
JOEHANIS BIN JABIUL
2016075S06
STUDENT
CERTIFICATE OF PARTICIPATION
897
2016076 SMK DATO' BIJAYA SETIA
HARAVINRAJ A/L DEVARAJAN
2016076J14
JUNIOR
HONORABLE MENTION
898
2016076 SMK DATO' BIJAYA SETIA
PUVAANAN S/O PERIYASAMY MOHAN
2016076S25
STUDENT
HONORABLE MENTION
899
2016076 SMK DATO' BIJAYA SETIA
LU PEI PEI
2016076J04
JUNIOR
HONORABLE MENTION
900
2016076 SMK DATO' BIJAYA SETIA
TEH MEI CHEN
2016076J07
JUNIOR
HONORABLE MENTION
901
2016076 SMK DATO' BIJAYA SETIA
THIVAKARAN SIVANATHAN
2016076J09
JUNIOR
HONORABLE MENTION
902
2016076 SMK DATO' BIJAYA SETIA
KENIS YEOW EN TONG
2016076S34
STUDENT
HONORABLE MENTION
903
2016076 SMK DATO' BIJAYA SETIA
ANIS NABILA BINTI AZIZI
2016076J13
JUNIOR
HONORABLE MENTION
904
2016076 SMK DATO' BIJAYA SETIA
KISHAN S/O RAJENDIRAN
2016076J02
JUNIOR
HONORABLE MENTION
905
2016076 SMK DATO' BIJAYA SETIA
LIM YIT HAN
2016076J11
JUNIOR
HONORABLE MENTION
906
2016076 SMK DATO' BIJAYA SETIA
THEEPAN A/L SUBRAMANIAM
2016076J08
JUNIOR
HONORABLE MENTION
907
2016076 SMK DATO' BIJAYA SETIA
ABILASHINI ANBALAGAN
2016076S18
STUDENT
HONORABLE MENTION
908
2016076 SMK DATO' BIJAYA SETIA
CALVIN PREETIVAN S/O NORIS
2016076S19
STUDENT
HONORABLE MENTION
909
2016076 SMK DATO' BIJAYA SETIA
CHENG LI TENG
2016076S33
STUDENT
HONORABLE MENTION
910
2016076 SMK DATO' BIJAYA SETIA
HARIYARAN A/L MASILAMANI
2016076S20
STUDENT
HONORABLE MENTION
911
2016076 SMK DATO' BIJAYA SETIA
LEE GIM CHAO
2016076S35
STUDENT
HONORABLE MENTION
912
2016076 SMK DATO' BIJAYA SETIA
LIEW JAI XIN
2016076S36
STUDENT
HONORABLE MENTION
913
2016076 SMK DATO' BIJAYA SETIA
LIM QIAN QIAN
2016076S43
STUDENT
HONORABLE MENTION
914
2016076 SMK DATO' BIJAYA SETIA
NAVIN KUMAR A/L N.KANNADASAN
2016076S16
STUDENT
HONORABLE MENTION
915
2016076 SMK DATO' BIJAYA SETIA
NG JIA WEI
2016076S45
STUDENT
HONORABLE MENTION
916
2016076 SMK DATO' BIJAYA SETIA
NG POH TIANG
2016076S46
STUDENT
HONORABLE MENTION
917
2016076 SMK DATO' BIJAYA SETIA
PEREMA A/P SOUNDARAJ
2016076S23
STUDENT
HONORABLE MENTION
918
2016076 SMK DATO' BIJAYA SETIA
TOH BING HONG
2016076S41
STUDENT
HONORABLE MENTION
919
2016076 SMK DATO' BIJAYA SETIA
MUHAMMAD IKRAM BIN SAMSURI
2016076J05
JUNIOR
HONORABLE MENTION
920
2016076 SMK DATO' BIJAYA SETIA
NUR ZAHIRAH BINTI ZAMANI
2016076J15
JUNIOR
HONORABLE MENTION
921
2016076 SMK DATO' BIJAYA SETIA
HOR SEAN YEAN
2016076S29
STUDENT
HONORABLE MENTION
922
2016076 SMK DATO' BIJAYA SETIA
NG WEN JING
2016076S38
STUDENT
HONORABLE MENTION
923
2016076 SMK DATO' BIJAYA SETIA
LIM SIEW LYN
2016076J10
JUNIOR
HONORABLE MENTION
924
2016076 SMK DATO' BIJAYA SETIA
LIM CHAI FOO
2016076S42
STUDENT
HONORABLE MENTION
925
2016076 SMK DATO' BIJAYA SETIA
LIM HAN YEE
2016076S37
STUDENT
HONORABLE MENTION
926
2016076 SMK DATO' BIJAYA SETIA
LOW ZHI YING
2016076S27
STUDENT
HONORABLE MENTION
927
2016076 SMK DATO' BIJAYA SETIA
PRIVITHA A/P PANIRSELVAN
2016076S24
STUDENT
HONORABLE MENTION
928
2016076 SMK DATO' BIJAYA SETIA
TAN CHEA LING
2016076S39
STUDENT
HONORABLE MENTION
929
2016076 SMK DATO' BIJAYA SETIA
TEOH HOOI TENG
2016076S40
STUDENT
HONORABLE MENTION
930
2016076 SMK DATO' BIJAYA SETIA
ANIS BIN AHMAD
2016076J00
JUNIOR
HONORABLE MENTION
931
2016076 SMK DATO' BIJAYA SETIA
LIM SEN TENG
2016076S44
STUDENT
HONORABLE MENTION
932
2016076 SMK DATO' BIJAYA SETIA
SYIVA SARMAN RAU A/L KUMAR
2016076S26
STUDENT
HONORABLE MENTION
933
2016076 SMK DATO' BIJAYA SETIA
GIRITAREN ASSOKUMAR
2016076J01
JUNIOR
HONORABLE MENTION
934
2016076 SMK DATO' BIJAYA SETIA
KESIKAN LOGANATHEN
2016076S21
STUDENT
HONORABLE MENTION
935
2016076 SMK DATO' BIJAYA SETIA
MUHAMMAD SAIFUL ANWAR BIN MOHD FISOL
2016076S30
STUDENT
HONORABLE MENTION
936
2016076 SMK DATO' BIJAYA SETIA
NUR LUKMANHAKIM BIN MOHD IDRUS
2016076S28
STUDENT
HONORABLE MENTION
937
2016076 SMK DATO' BIJAYA SETIA
PAVITHRAN A/L GUNASENGARAN
2016076J06
JUNIOR
HONORABLE MENTION
938
2016076 SMK DATO' BIJAYA SETIA
WANNEYDA SUVANMANEE A/P UDOM
2016076S31
STUDENT
HONORABLE MENTION
939
2016076 SMK DATO' BIJAYA SETIA
TAN CHIEW JIE
2016076S17
STUDENT
HONORABLE MENTION
940
2016076 SMK DATO' BIJAYA SETIA
LINGESSRAO A/L MOORTHY
2016076J03
JUNIOR
CERTIFICATE OF PARTICIPATION
941
2016076 SMK DATO' BIJAYA SETIA
TAN KIN MEI
2016076J12
JUNIOR
CERTIFICATE OF PARTICIPATION
942
2016076 SMK DATO' BIJAYA SETIA
NAVIEN THIAGARAJAN
2016076S22
STUDENT
CERTIFICATE OF PARTICIPATION
943
2016076 SMK DATO' BIJAYA SETIA
OOI ZHENG YANG
2016076S47
STUDENT
CERTIFICATE OF PARTICIPATION
944
2016077 SJKT ST. THERESA'S CONVENT
LOSHSINE D/O V.SAGARAN
2016077E09
ECOLIER
SILVER AWARD
945
2016077 SJKT ST. THERESA'S CONVENT
KHAVIAMUTHAN A/L KARTHIGESU
2016077E10
ECOLIER
BRONZE AWARD
946
2016077 SJKT ST. THERESA'S CONVENT
KIRRTIKA D/O SUBRAMANIAM
2016077E14
ECOLIER
BRONZE AWARD
947
2016077 SJKT ST. THERESA'S CONVENT
PREVINA D/O NALLATHAMBY
2016077E21
ECOLIER
BRONZE AWARD
948
2016077 SJKT ST. THERESA'S CONVENT
TAMILSELVAN A/P KANAGANATHAN
2016077E04
ECOLIER
BRONZE AWARD
949
2016077 SJKT ST. THERESA'S CONVENT
NIGASSH A/L MOGAN
2016077E18
ECOLIER
BRONZE AWARD
950
2016077 SJKT ST. THERESA'S CONVENT
THARUVIN A/L GANESAMURTHEI
2016077E13
ECOLIER
HONORABLE MENTION
951
2016077 SJKT ST. THERESA'S CONVENT
DHIVYAN S/O V.SAGARAN
2016077E15
ECOLIER
HONORABLE MENTION
952
2016077 SJKT ST. THERESA'S CONVENT
DURAYISH A/L LOGANATHAN
2016077E16
ECOLIER
HONORABLE MENTION
953
2016077 SJKT ST. THERESA'S CONVENT
KARRISHMA VENI A/P PUVANESHVARAN
2016077E06
ECOLIER
HONORABLE MENTION
954
2016077 SJKT ST. THERESA'S CONVENT
KAVIYNASHRIE A/P SANGKAR
2016077E03
ECOLIER
HONORABLE MENTION
955
2016077 SJKT ST. THERESA'S CONVENT
THAYAKUMARAN A/L VIKNESWARAN
2016077E02
ECOLIER
HONORABLE MENTION
956
2016077 SJKT ST. THERESA'S CONVENT
AGILESWARY A/P ANENTHA JOTHY
2016077E17
ECOLIER
HONORABLE MENTION
957
2016077 SJKT ST. THERESA'S CONVENT
KALAIAMUTHAN A/L SAMIKANNU
2016077E12
ECOLIER
HONORABLE MENTION
958
2016077 SJKT ST. THERESA'S CONVENT
KAVIARASHI D/O LOGANATHAN
2016077E19
ECOLIER
HONORABLE MENTION
959
2016077 SJKT ST. THERESA'S CONVENT
MAITHIISA A/P SANGKAR
2016077E07
ECOLIER
HONORABLE MENTION
960
2016077 SJKT ST. THERESA'S CONVENT
MOHANAPRIYAH A/P LINGESWARAN
2016077E08
ECOLIER
HONORABLE MENTION
961
2016077 SJKT ST. THERESA'S CONVENT
THANUSHRI A/P ANANDAN
2016077E00
ECOLIER
HONORABLE MENTION
962
2016077 SJKT ST. THERESA'S CONVENT
DHANYAALETHUMI A/P VINESWARAN
2016077E05
ECOLIER
HONORABLE MENTION
963
2016077 SJKT ST. THERESA'S CONVENT
AVVANEESH A/L MANOGARAN
2016077E01
ECOLIER
HONORABLE MENTION
964
2016077 SJKT ST. THERESA'S CONVENT
JOSHUA ROY A/L AGUSTINE
2016077E22
ECOLIER
HONORABLE MENTION
965
2016077 SJKT ST. THERESA'S CONVENT
MANISHA A/P RAJESHWARAN
2016077E11
ECOLIER
CERTIFICATE OF PARTICIPATION
966
2016077 SJKT ST. THERESA'S CONVENT
PUGALAENTHI A/L MURUGAN
2016077B44
BENJAMIN
SILVER AWARD
967
2016077 SJKT ST. THERESA'S CONVENT
SHAARANGIN A/L JAYA SANGKAR
2016077B31
BENJAMIN
SILVER AWARD
968
2016077 SJKT ST. THERESA'S CONVENT
SHARRVESH A/L SUKUMARAN
2016077B42
BENJAMIN
SILVER AWARD
969
2016077 SJKT ST. THERESA'S CONVENT
SARANIYA A/P MURUGAN
2016077B40
BENJAMIN
BRONZE AWARD
970
2016077 SJKT ST. THERESA'S CONVENT
TAMILLAMUTHEN A/L KARTHIGESU
2016077B51
BENJAMIN
BRONZE AWARD
971
2016077 SJKT ST. THERESA'S CONVENT
GURUBHARAN A/L MUTHARASAN
2016077B58
BENJAMIN
BRONZE AWARD
972
2016077 SJKT ST. THERESA'S CONVENT
KHAAVIYAH RAJENDRA
2016077B24
BENJAMIN
BRONZE AWARD
973
2016077 SJKT ST. THERESA'S CONVENT
ABHIRAMI A/P KUMARAN
2016077B39
BENJAMIN
HONORABLE MENTION
974
2016077 SJKT ST. THERESA'S CONVENT
KAVIRAJ A/L RAJA
2016077B37
BENJAMIN
HONORABLE MENTION
975
2016077 SJKT ST. THERESA'S CONVENT
KOMALAA A/P RAVICHANDAR
2016077B33
BENJAMIN
HONORABLE MENTION
976
2016077 SJKT ST. THERESA'S CONVENT
NITHYA SHREE A/P KARUNAGARAN
2016077B36
BENJAMIN
HONORABLE MENTION
977
2016077 SJKT ST. THERESA'S CONVENT
SAKTISWARI A/P GUNASEEGAR
2016077B29
BENJAMIN
HONORABLE MENTION
978
2016077 SJKT ST. THERESA'S CONVENT
TANUSHA A/P KALIAPPAN
2016077B43
BENJAMIN
HONORABLE MENTION
979
2016077 SJKT ST. THERESA'S CONVENT
SHARVINI A/P KUMARAN
2016077B34
BENJAMIN
HONORABLE MENTION
980
2016077 SJKT ST. THERESA'S CONVENT
VITHIYA SHREE A/P SATHIASEELAN
2016077B30
BENJAMIN
HONORABLE MENTION
981
2016077 SJKT ST. THERESA'S CONVENT
YUMENESH S/O SARAVANAN
2016077B27
BENJAMIN
HONORABLE MENTION
982
2016077 SJKT ST. THERESA'S CONVENT
VEMALRAJ A/L MATHAVAN
2016077B56
BENJAMIN
HONORABLE MENTION
983
2016077 SJKT ST. THERESA'S CONVENT
LAHVANYA A/P RAJENDRA
2016077B45
BENJAMIN
HONORABLE MENTION
984
2016077 SJKT ST. THERESA'S CONVENT
KAAVIYAMALAR A/P PARAMESWARAN
2016077B52
BENJAMIN
HONORABLE MENTION
985
2016077 SJKT ST. THERESA'S CONVENT
KHISHALIINI A/P PUVANESVARAN
2016077B55
BENJAMIN
HONORABLE MENTION
986
2016077 SJKT ST. THERESA'S CONVENT
LINGGESWARAN A/L PARTHIPAN
2016077B46
BENJAMIN
HONORABLE MENTION
987
2016077 SJKT ST. THERESA'S CONVENT
VISHANTINI A/P KALAISELVAN
2016077B26
BENJAMIN
HONORABLE MENTION
988
2016077 SJKT ST. THERESA'S CONVENT
YASHEEGA A/P ARUMUGAM
2016077B54
BENJAMIN
HONORABLE MENTION
989
2016077 SJKT ST. THERESA'S CONVENT
SHAARVEENA A/P SANMUGAM
2016077B41
BENJAMIN
HONORABLE MENTION
990
2016077 SJKT ST. THERESA'S CONVENT
MUHILAN A/L MUNINADAN
2016077B49
BENJAMIN
HONORABLE MENTION
991
2016077 SJKT ST. THERESA'S CONVENT
PAVISSHA A/P KARUNANITHI
2016077B38
BENJAMIN
HONORABLE MENTION
992
2016077 SJKT ST. THERESA'S CONVENT
SUBHASREE A/P SURESH
2016077B48
BENJAMIN
HONORABLE MENTION
993
2016077 SJKT ST. THERESA'S CONVENT
THOVESINI A/P SARAVANAN
2016077B47
BENJAMIN
HONORABLE MENTION
994
2016077 SJKT ST. THERESA'S CONVENT
DHARMINI A/P BALAN
2016077B53
BENJAMIN
HONORABLE MENTION
995
2016077 SJKT ST. THERESA'S CONVENT
DINESHWARAN
2016077B25
BENJAMIN
HONORABLE MENTION
996
2016077 SJKT ST. THERESA'S CONVENT
DHAANIYASSHRE D/O VISVANATHAN
2016077B32
BENJAMIN
HONORABLE MENTION
997
2016077 SJKT ST. THERESA'S CONVENT
MELVIN A/L LOUIS
2016077B50
BENJAMIN
HONORABLE MENTION
998
2016077 SJKT ST. THERESA'S CONVENT
PRRINITA A/P THANABALASINGAM
2016077B35
BENJAMIN
CERTIFICATE OF PARTICIPATION
999
2016077 SJKT ST. THERESA'S CONVENT
YOGES A/P GANESAMURTHEI
2016077B28
BENJAMIN
CERTIFICATE OF PARTICIPATION
1000
2016078 KOLEJ VOKASIONAL DATUK SERI MOHD ZIN
KARATHIK A/L RAJA
2016078S00
STUDENT
HONORABLE MENTION
1001
2016079 SMKA KUALA ABANG
AIDA BALQIS BT MUJAHID FAUZI
2016079J22
JUNIOR
HONORABLE MENTION
1002
2016079 SMKA KUALA ABANG
TENGKU SARAH BINTI TENGKU MD FAUZI
2016079J03
JUNIOR
HONORABLE MENTION
1003
2016079 SMKA KUALA ABANG
MUHAMMAD ALIF IRFAN BIN ABD RASHID
2016079J04
JUNIOR
HONORABLE MENTION
1004
2016079 SMKA KUALA ABANG
NUR WAJIHAH BINTI MAMAT@OMAR
2016079J08
JUNIOR
HONORABLE MENTION
1005
2016079 SMKA KUALA ABANG
AINUL HAZIRAH BINTI ZUBR
2016079J13
JUNIOR
HONORABLE MENTION
1006
2016079 SMKA KUALA ABANG
MARYAM AQILAH BINTI AZMI
2016079J16
JUNIOR
HONORABLE MENTION
1007
2016079 SMKA KUALA ABANG
NUR ADHATUL SYAKIRAH BINTI AFENDI
2016079J07
JUNIOR
HONORABLE MENTION
1008
2016079 SMKA KUALA ABANG
NUR HUMAIRA' BINTI ASRI
2016079J10
JUNIOR
HONORABLE MENTION
1009
2016079 SMKA KUALA ABANG
SITI NUR AISYAH BINTI ZULKFLEE
2016079J26
JUNIOR
HONORABLE MENTION
1010
2016079 SMKA KUALA ABANG
NAURAH HAMIZAH BINTI MOHD GHAZALI
2016079J05
JUNIOR
CERTIFICATE OF PARTICIPATION
1011
2016079 SMKA KUALA ABANG
SITI NUR SYAMIMI BINTI BAKRI
2016079J09
JUNIOR
CERTIFICATE OF PARTICIPATION
1012
2016079 SMKA KUALA ABANG
NAJIAH BINTI KAMALUDIN
2016079J17
JUNIOR
CERTIFICATE OF PARTICIPATION
1013
2016079 SMKA KUALA ABANG
SITI AISHAH BINTI JUHARI
2016079J02
JUNIOR
CERTIFICATE OF PARTICIPATION
1014
2016079 SMKA KUALA ABANG
ZALHUSNA BINTI ZAHADI
2016079C00
CADET
HONORABLE MENTION
1015
2016079 SMKA KUALA ABANG
NUR FARANISYA BT MOHD RIZZUAN
2016079J27
JUNIOR
CERTIFICATE OF PARTICIPATION
1016
2016079 SMKA KUALA ABANG
NUR ARYANA BINTI MOHD HANAFIAH
2016079J23
JUNIOR
CERTIFICATE OF PARTICIPATION
1017
2016079 SMKA KUALA ABANG
NUR SYUHADA ADYANI BINTI MOHD AZMAN
2016079J24
JUNIOR
CERTIFICATE OF PARTICIPATION
1018
2016079 SMKA KUALA ABANG
NURIN KHUMAIRA BINTI MOHD NASIR
2016079J11
JUNIOR
CERTIFICATE OF PARTICIPATION
1019
2016079 SMKA KUALA ABANG
MUHAMMAD ARIF FARHAN BIN ABD RASHID
2016079C01
CADET
CERTIFICATE OF PARTICIPATION
1020
2016079 SMKA KUALA ABANG
NIK FAHDA AISYAH BINTI NIK ABDUL JAMAL
2016079J19
JUNIOR
CERTIFICATE OF PARTICIPATION
1021
2016079 SMKA KUALA ABANG
NUR AIN AKILAH BINTI SHAMSUDDIN
2016079J28
JUNIOR
CERTIFICATE OF PARTICIPATION
1022
2016079 SMKA KUALA ABANG
SHAHIRA ILYANIE BINTI MAIDIN
2016079J14
JUNIOR
CERTIFICATE OF PARTICIPATION
1023
2016079 SMKA KUALA ABANG
SITI NURFARISHA BINTI ROSLAN
2016079J18
JUNIOR
CERTIFICATE OF PARTICIPATION
1024
2016079 SMKA KUALA ABANG
NURHANA ASYIKIN BINTI MOHD YUSOFF
2016079J15
JUNIOR
CERTIFICATE OF PARTICIPATION
1025
2016079 SMKA KUALA ABANG
NUR AINA HAZIQAH BINTI MOHD AZMAN
2016079S31
STUDENT
CERTIFICATE OF PARTICIPATION
1026
2016079 SMKA KUALA ABANG
NUR AMIRAH BINTI ZULKIFLI
2016079S30
STUDENT
CERTIFICATE OF PARTICIPATION
1027
2016079 SMKA KUALA ABANG
NURUL HUDA BINTI SHAMSUDDIN
2016079J25
JUNIOR
CERTIFICATE OF PARTICIPATION
1028
2016079 SMKA KUALA ABANG
SITI AISYAH HUMAIRAH BINTI CHE MOHD YUSRI
2016079S29
STUDENT
CERTIFICATE OF PARTICIPATION
1029
2016079 SMKA KUALA ABANG
AINUL NABILAH BINTI KAMARUDDIN
2016079J20
JUNIOR
CERTIFICATE OF PARTICIPATION
1030
2016079 SMKA KUALA ABANG
NUR SYAIDATUL RADHIAH BT MOHD SALIM
2016079J12
JUNIOR
CERTIFICATE OF PARTICIPATION
1031
2016079 SMKA KUALA ABANG
SYARAH FAIDA BT MOHD ZAFRI
2016079S32
STUDENT
CERTIFICATE OF PARTICIPATION
1032
2016079 SMKA KUALA ABANG
NOR ALIA BINTI MOHAMAD NORKHAFIAH
2016079J06
JUNIOR
CERTIFICATE OF PARTICIPATION
1033
2016080 SJKT KANGKAR PULAI
THANES A/L RAVI
2016080E07
ECOLIER
SILVER AWARD
1034
2016080 SJKT KANGKAR PULAI
THARANICHELVAN A/L POONCHELVAN
2016080E06
ECOLIER
BRONZE AWARD
1035
2016080 SJKT KANGKAR PULAI
LUKESH SELVAM A/L PANIRSELVAM
2016080E05
ECOLIER
HONORABLE MENTION
1036
2016080 SJKT KANGKAR PULAI
KAYALVILI A/P BALARAMAN
2016080E00
ECOLIER
HONORABLE MENTION
1037
2016080 SJKT KANGKAR PULAI
DAATCAYANI A/P KALEEDAS
2016080E01
ECOLIER
CERTIFICATE OF PARTICIPATION
1038
2016080 SJKT KANGKAR PULAI
GANESH KUMAR A/L SANKER
2016080E04
ECOLIER
CERTIFICATE OF PARTICIPATION
1039
2016080 SJKT KANGKAR PULAI
JOYANNATHAS A/P PANNIR THAS
2016080E02
ECOLIER
CERTIFICATE OF PARTICIPATION
1040
2016080 SJKT KANGKAR PULAI
VIJAYBASKAR A/L RAVINTERAKUMAR
2016080E03
ECOLIER
CERTIFICATE OF PARTICIPATION
1041
2016080 SJKT KANGKAR PULAI
DARSHNA A/P SASHI KUMAR
2016080B22
BENJAMIN
HONORABLE MENTION
1042
2016080 SJKT KANGKAR PULAI
KRITTIKA A/P JAYABALAN
2016080B17
BENJAMIN
HONORABLE MENTION
1043
2016080 SJKT KANGKAR PULAI
KIISHOOVAANII A/P RAMU
2016080B08
BENJAMIN
HONORABLE MENTION
1044
2016080 SJKT KANGKAR PULAI
AHMSAVAHENI A/P ARUMUGAM
2016080B18
BENJAMIN
HONORABLE MENTION
1045
2016080 SJKT KANGKAR PULAI
RISHIKA A/P MURUGEYAH
2016080B19
BENJAMIN
HONORABLE MENTION
1046
2016080 SJKT KANGKAR PULAI
HESHNIIKAA A/P TAMIL SELVAN
2016080B21
BENJAMIN
HONORABLE MENTION
1047
2016080 SJKT KANGKAR PULAI
KAAVIYA SRI A/P SIVAKUMAR
2016080B09
BENJAMIN
HONORABLE MENTION
1048
2016080 SJKT KANGKAR PULAI
LAKKSYANA A/P REVINDRAN
2016080B20
BENJAMIN
HONORABLE MENTION
1049
2016080 SJKT KANGKAR PULAI
PRAVEENA A/P VIJEYAN
2016080B23
BENJAMIN
HONORABLE MENTION
1050
2016080 SJKT KANGKAR PULAI
SAKTHY PRIYA A/P ELANGOVAN
2016080B11
BENJAMIN
CERTIFICATE OF PARTICIPATION
1051
2016080 SJKT KANGKAR PULAI
THASHWIN A/L K.KALITHAS
2016080B16
BENJAMIN
CERTIFICATE OF PARTICIPATION
1052
2016080 SJKT KANGKAR PULAI
HARSHINI A/P RAVEENTHERAN
2016080B10
BENJAMIN
CERTIFICATE OF PARTICIPATION
1053
2016080 SJKT KANGKAR PULAI
KABILAN A/L GAJENDRAN
2016080B14
BENJAMIN
CERTIFICATE OF PARTICIPATION
1054
2016080 SJKT KANGKAR PULAI
KRISHNA KUMAR A/L SANKER
2016080B15
BENJAMIN
CERTIFICATE OF PARTICIPATION
1055
2016080 SJKT KANGKAR PULAI
JEYAGANESH A/L ASOK KUMAR
2016080B13
BENJAMIN
CERTIFICATE OF PARTICIPATION
1056
2016080 SJKT KANGKAR PULAI
SUSMITA A/P GANESAN
2016080B12
BENJAMIN
CERTIFICATE OF PARTICIPATION
1057
2016081 MRSM TAIPING
MUHAMMAD HARIS BIN KAMARUL ZAMAN
2016081J02
JUNIOR
SILVER AWARD
1058
2016081 MRSM TAIPING
AFIF BIN AZIZ
2016081S19
STUDENT
BRONZE AWARD
1059
2016081 MRSM TAIPING
AHMAD FAIZ SULAIMAN BIN AHMAD BADRI
2016081S22
STUDENT
BRONZE AWARD
1060
2016081 MRSM TAIPING
ALIA YASMEEN ABDUL AZIZ
2016081J12
JUNIOR
HONORABLE MENTION
1061
2016081 MRSM TAIPING
NURLAILA AZNI BINTI MOHAMMAD YUSOFF
2016081S15
STUDENT
HONORABLE MENTION
1062
2016081 MRSM TAIPING
HURUN AIN BINTI ZOL HAMIDY
2016081J01
JUNIOR
HONORABLE MENTION
1063
2016081 MRSM TAIPING
ATIQAH BINTI NOOR HISHAM
2016081S16
STUDENT
HONORABLE MENTION
1064
2016081 MRSM TAIPING
UMAR BIN KHAIZURAN
2016081S24
STUDENT
HONORABLE MENTION
1065
2016081 MRSM TAIPING
FARHAN NAZMI BIN FARIDWAJDI
2016081J10
JUNIOR
HONORABLE MENTION
1066
2016081 MRSM TAIPING
INTAN SHAFINAZ BINTI AZIZAN
2016081J03
JUNIOR
HONORABLE MENTION
1067
2016081 MRSM TAIPING
AZRIE NAZRIEZAL BIN AZALI
2016081S17
STUDENT
HONORABLE MENTION
1068
2016081 MRSM TAIPING
MUHAMMAD FAIZI BIN MOHD SABRI
2016081S18
STUDENT
HONORABLE MENTION
1069
2016081 MRSM TAIPING
MUHAMMAD MUTTHANNA AMJAD BIN ZULFAZLI
2016081S21
STUDENT
HONORABLE MENTION
1070
2016081 MRSM TAIPING
MUHAMMAD ALIFF BIN RAHIMEE
2016081J13
JUNIOR
CERTIFICATE OF PARTICIPATION
1071
2016081 MRSM TAIPING
NUR FARHANIS BINTI SULAIMAN
2016081J05
JUNIOR
CERTIFICATE OF PARTICIPATION
1072
2016081 MRSM TAIPING
LUQMAN NUR HAKIM BIN MOHD KHAIRUZAN
2016081J08
JUNIOR
CERTIFICATE OF PARTICIPATION
1073
2016081 MRSM TAIPING
SITI HAMIZAH BINTI SALMAN
2016081S25
STUDENT
HONORABLE MENTION
1074
2016081 MRSM TAIPING
SONIA ARYANEE QISTINA BINTI MOHD NASARUDIN
2016081J14
JUNIOR
CERTIFICATE OF PARTICIPATION
1075
2016081 MRSM TAIPING
WAN AMIR HAMZAH BIN WAN USAMAH
2016081J04
JUNIOR
CERTIFICATE OF PARTICIPATION
1076
2016081 MRSM TAIPING
MUHAMMAD SHAUQI NAIM BIN MOHD TARMIZI
2016081S26
STUDENT
CERTIFICATE OF PARTICIPATION
1077
2016081 MRSM TAIPING
MUHAMMAD SIDIQ BIN SHIHABUDIN
2016081S20
STUDENT
CERTIFICATE OF PARTICIPATION
1078
2016081 MRSM TAIPING
AIZUL AMZAR BIN ARIFIN
2016081J00
JUNIOR
CERTIFICATE OF PARTICIPATION
1079
2016081 MRSM TAIPING
MUHAMMAD DANISH BIN MOHAMMAD RASHIDIN
2016081S28
STUDENT
CERTIFICATE OF PARTICIPATION
1080
2016081 MRSM TAIPING
MUHAMMAD LUQMAN FIQRI BIN MUHAMMAD NADZRI
2016081S27
STUDENT
CERTIFICATE OF PARTICIPATION
1081
2016081 MRSM TAIPING
SHARIFAH NURFAIQAH BINTI SYED MOHD ZUKEFFLE
2016081S29
STUDENT
CERTIFICATE OF PARTICIPATION
1082
2016081 MRSM TAIPING
MUHAMMAD AMIRUL HAZIM BIN MOHD HELMI
2016081J07
JUNIOR
CERTIFICATE OF PARTICIPATION
1083
2016081 MRSM TAIPING
AMIRUL FIRDAUS BIN MAS'OD
2016081J11
JUNIOR
CERTIFICATE OF PARTICIPATION
1084
2016081 MRSM TAIPING
AYU NABILAH BT KAMARUDIN
2016081S23
STUDENT
CERTIFICATE OF PARTICIPATION
1085
2016081 MRSM TAIPING
MUHAMMAD NAJMII HAKIIM BIN MOHD NAZRI
2016081J09
JUNIOR
CERTIFICATE OF PARTICIPATION
1086
2016081 MRSM TAIPING
NURUL IZZATY BINTI ABU HUSSIN
2016081J06
JUNIOR
CERTIFICATE OF PARTICIPATION
1087
2016082 LABUAN INTERNATIONAL SCHOOL
HARSH VARDHAN
2016082E05
ECOLIER
HONORABLE MENTION
1088
2016082 LABUAN INTERNATIONAL SCHOOL
ANJANA NATALIE MENON
2016082E03
ECOLIER
HONORABLE MENTION
1089
2016082 LABUAN INTERNATIONAL SCHOOL
ALEEYA MARISSA BINTI MOHAMAD SYAZWUAN
2016082E04
ECOLIER
HONORABLE MENTION
1090
2016082 LABUAN INTERNATIONAL SCHOOL
ADI JOHAN BIN ABDULLAH
2016082E00
ECOLIER
CERTIFICATE OF PARTICIPATION
1091
2016082 LABUAN INTERNATIONAL SCHOOL
ALESSANDRA MOLUNA TANN
2016082E01
ECOLIER
CERTIFICATE OF PARTICIPATION
1092
2016082 LABUAN INTERNATIONAL SCHOOL
WALID TAWASIL
2016082E02
ECOLIER
CERTIFICATE OF PARTICIPATION
1093
2016082 LABUAN INTERNATIONAL SCHOOL
ALIFF AIMAN BIN DANIEL HAKIMI
2016082B08
BENJAMIN
HONORABLE MENTION
1094
2016082 LABUAN INTERNATIONAL SCHOOL
JASMINE ARRISSA BINTI JAFFREE
2016082B07
BENJAMIN
HONORABLE MENTION
1095
2016082 LABUAN INTERNATIONAL SCHOOL
IMRAN NAJMUDDIN BIN MOHD RIDZUAN
2016082B06
BENJAMIN
CERTIFICATE OF PARTICIPATION
1096
2016082 LABUAN INTERNATIONAL SCHOOL
JEYPRASATH MOHANAROO
2016082B10
BENJAMIN
CERTIFICATE OF PARTICIPATION
1097
2016082 LABUAN INTERNATIONAL SCHOOL
HAYLEY CHAU YON XIN
2016082B09
BENJAMIN
CERTIFICATE OF PARTICIPATION
1098
2016082 LABUAN INTERNATIONAL SCHOOL
FARHANAH SYAFIQA BINTI MOHD SHARFRI
2016082S22
STUDENT
HONORABLE MENTION
1099
2016082 LABUAN INTERNATIONAL SCHOOL
KELVIN KOK MUN LOONG
2016082J18
JUNIOR
HONORABLE MENTION
1100
2016082 LABUAN INTERNATIONAL SCHOOL
MIRZA NUR SABRINA MOHD RIZLAN
2016082J16
JUNIOR
HONORABLE MENTION
1101
2016082 LABUAN INTERNATIONAL SCHOOL
JUZEE KATERINA TAJUDIN
2016082C11
CADET
HONORABLE MENTION
1102
2016082 LABUAN INTERNATIONAL SCHOOL
EON LEE JIA WEN
2016082C13
CADET
HONORABLE MENTION
1103
2016082 LABUAN INTERNATIONAL SCHOOL
DYLAN GOH JIA FUI
2016082S25
STUDENT
HONORABLE MENTION
1104
2016082 LABUAN INTERNATIONAL SCHOOL
JOEY YONG ZHU ER
2016082S24
STUDENT
HONORABLE MENTION
1105
2016082 LABUAN INTERNATIONAL SCHOOL
TONG KAH PAU
2016082J19
JUNIOR
CERTIFICATE OF PARTICIPATION
1106
2016082 LABUAN INTERNATIONAL SCHOOL
HANI SURAYA BINTI TAJUDIN
2016082S21
STUDENT
CERTIFICATE OF PARTICIPATION
1107
2016082 LABUAN INTERNATIONAL SCHOOL
JORDAN GOH WEE HOW
2016082S23
STUDENT
CERTIFICATE OF PARTICIPATION
1108
2016082 LABUAN INTERNATIONAL SCHOOL
NICHLOS LEONG CHAO REN
2016082C14
CADET
CERTIFICATE OF PARTICIPATION
1109
2016082 LABUAN INTERNATIONAL SCHOOL
PINNOKIO JAMES
2016082J17
JUNIOR
CERTIFICATE OF PARTICIPATION
1110
2016082 LABUAN INTERNATIONAL SCHOOL
VERA YEO SIEW YEE
2016082J20
JUNIOR
CERTIFICATE OF PARTICIPATION
1111
2016082 LABUAN INTERNATIONAL SCHOOL
DAYANG AMIRAH BINTI GAPILIN
2016082C12
CADET
CERTIFICATE OF PARTICIPATION
1112
2016082 LABUAN INTERNATIONAL SCHOOL
JANNICA KATE CARIAGA
2016082C15
CADET
CERTIFICATE OF PARTICIPATION
1113
2016083 SMJK TSUNG WAH
WOO XIAN YANG
2016083S04
STUDENT
HONORABLE MENTION
1114
2016083 SMJK TSUNG WAH
JASKHAI NG
2016083S01
STUDENT
HONORABLE MENTION
1115
2016083 SMJK TSUNG WAH
KANG CHIA YING
2016083S00
STUDENT
HONORABLE MENTION
1116
2016083 SMJK TSUNG WAH
LIM YUAN FENG
2016083S03
STUDENT
HONORABLE MENTION
1117
2016083 SMJK TSUNG WAH
JOSEPH LIM JIAN JUN
2016083S02
STUDENT
CERTIFICATE OF PARTICIPATION
1118
2016084 SMK(P) SULTAN ABU BAKAR
SEAH YI HAN
2016084C01
CADET
SILVER AWARD
1119
2016084 SMK(P) SULTAN ABU BAKAR
QUEK JIA YEE
2016084S09
STUDENT
HONORABLE MENTION
1120
2016084 SMK(P) SULTAN ABU BAKAR
KARYN TAN KHAI RIN
2016084S07
STUDENT
HONORABLE MENTION
1121
2016084 SMK(P) SULTAN ABU BAKAR
KHEW SHIU HWA
2016084C00
CADET
HONORABLE MENTION
1122
2016084 SMK(P) SULTAN ABU BAKAR
NABILAH BINTI ABD TALIB
2016084S04
STUDENT
HONORABLE MENTION
1123
2016084 SMK(P) SULTAN ABU BAKAR
NADA SYAZANA BINTI HASSAN
2016084S06
STUDENT
HONORABLE MENTION
1124
2016084 SMK(P) SULTAN ABU BAKAR
NURUL AZMIERA BINTI DAUD
2016084S05
STUDENT
HONORABLE MENTION
1125
2016084 SMK(P) SULTAN ABU BAKAR
RASIKA A/P KRISHNAN
2016084S08
STUDENT
HONORABLE MENTION
1126
2016084 SMK(P) SULTAN ABU BAKAR
CHIN EE YIN
2016084S10
STUDENT
CERTIFICATE OF PARTICIPATION
1127
2016084 SMK(P) SULTAN ABU BAKAR
NUR SAKINAH BINTI BAHRIN
2016084S02
STUDENT
CERTIFICATE OF PARTICIPATION
1128
2016084 SMK(P) SULTAN ABU BAKAR
AIN KAMALIAH BINTI ABD RAZAK
2016084S03
STUDENT
CERTIFICATE OF PARTICIPATION
1129
2016085 SK PERBANDARAN SIBU NO4
JOSIAH NG HONG TING
2016085E03
ECOLIER
BRONZE AWARD
1130
2016085 SK PERBANDARAN SIBU NO4
VANESSA MORI
2016085E36
ECOLIER
BRONZE AWARD
1131
2016085 SK PERBANDARAN SIBU NO4
SHARON HOOT TING YING
2016085E12
ECOLIER
HONORABLE MENTION
1132
2016085 SK PERBANDARAN SIBU NO4
JOANE LAU TII ING
2016085E08
ECOLIER
HONORABLE MENTION
1133
2016085 SK PERBANDARAN SIBU NO4
ESLI YEK AI SHI
2016085E14
ECOLIER
HONORABLE MENTION
1134
2016085 SK PERBANDARAN SIBU NO4
ROSTINA ANAK BADIN
2016085E15
ECOLIER
HONORABLE MENTION
1135
2016085 SK PERBANDARAN SIBU NO4
ETHAN LIM HON YAW
2016085E06
ECOLIER
HONORABLE MENTION
1136
2016085 SK PERBANDARAN SIBU NO4
KATLIN KEYSIA
2016085E00
ECOLIER
HONORABLE MENTION
1137
2016085 SK PERBANDARAN SIBU NO4
BERTRAND NEE WEI ZHE
2016085E05
ECOLIER
HONORABLE MENTION
1138
2016085 SK PERBANDARAN SIBU NO4
ZACHARY ERIC AK DENNIS
2016085E13
ECOLIER
HONORABLE MENTION
1139
2016085 SK PERBANDARAN SIBU NO4
ALVINCE LING WEI HAO
2016085E07
ECOLIER
HONORABLE MENTION
1140
2016085 SK PERBANDARAN SIBU NO4
MARY TANG KIU WEI
2016085E02
ECOLIER
HONORABLE MENTION
1141
2016085 SK PERBANDARAN SIBU NO4
ALQISTINNA PRISCILA
2016085E37
ECOLIER
CERTIFICATE OF PARTICIPATION
1142
2016085 SK PERBANDARAN SIBU NO4
NORINE WONG YI QING
2016085E01
ECOLIER
CERTIFICATE OF PARTICIPATION
1143
2016085 SK PERBANDARAN SIBU NO4
ANNIE PHUANG JIN XIN
2016085E04
ECOLIER
CERTIFICATE OF PARTICIPATION
1144
2016085 SK PERBANDARAN SIBU NO4
EDMUND LAW JIA WEI
2016085E10
ECOLIER
CERTIFICATE OF PARTICIPATION
1145
2016085 SK PERBANDARAN SIBU NO4
ODILIA WONG YIEN XIU
2016085E09
ECOLIER
CERTIFICATE OF PARTICIPATION
1146
2016085 SK PERBANDARAN SIBU NO4
ADEM NGIENG JIAN KAI
2016085E11
ECOLIER
CERTIFICATE OF PARTICIPATION
1147
2016085 SK PERBANDARAN SIBU NO4
DANIEL PAW ZHANG SHENG
2016085B21
BENJAMIN
HONORABLE MENTION
1148
2016085 SK PERBANDARAN SIBU NO4
JEREMY LING YONG JUN
2016085B18
BENJAMIN
HONORABLE MENTION
1149
2016085 SK PERBANDARAN SIBU NO4
JOSHUA TING ZHU ONG
2016085B17
BENJAMIN
HONORABLE MENTION
1150
2016085 SK PERBANDARAN SIBU NO4
LEE JIA QI
2016085B20
BENJAMIN
HONORABLE MENTION
1151
2016085 SK PERBANDARAN SIBU NO4
NATALIE SIA YI HUI
2016085B30
BENJAMIN
HONORABLE MENTION
1152
2016085 SK PERBANDARAN SIBU NO4
ARWEN EVENSTAR DAWSON
2016085B23
BENJAMIN
HONORABLE MENTION
1153
2016085 SK PERBANDARAN SIBU NO4
AMBER LAU MOA CHEN
2016085B29
BENJAMIN
HONORABLE MENTION
1154
2016085 SK PERBANDARAN SIBU NO4
EVMINA LING LI YIEN
2016085B22
BENJAMIN
HONORABLE MENTION
1155
2016085 SK PERBANDARAN SIBU NO4
EZRA YEK NAI EN
2016085B28
BENJAMIN
HONORABLE MENTION
1156
2016085 SK PERBANDARAN SIBU NO4
SIMON HOO TING HAO
2016085B27
BENJAMIN
HONORABLE MENTION
1157
2016085 SK PERBANDARAN SIBU NO4
ALEIUS LIDAM
2016085B26
BENJAMIN
HONORABLE MENTION
1158
2016085 SK PERBANDARAN SIBU NO4
FIORELLA HO GEOK LAN
2016085B31
BENJAMIN
HONORABLE MENTION
1159
2016085 SK PERBANDARAN SIBU NO4
KAREN LOH TZE HUI
2016085B19
BENJAMIN
HONORABLE MENTION
1160
2016085 SK PERBANDARAN SIBU NO4
CHONG YENG MEE
2016085B24
BENJAMIN
CERTIFICATE OF PARTICIPATION
1161
2016085 SK PERBANDARAN SIBU NO4
KONG SIEW CHAN
2016085B25
BENJAMIN
CERTIFICATE OF PARTICIPATION
1162
2016085 SK PERBANDARAN SIBU NO4
NGU YEN QIN
2016085B16
BENJAMIN
CERTIFICATE OF PARTICIPATION
1163
2016085 SK PERBANDARAN SIBU NO4
KANG YONG ZE
2016085C32
CADET
HONORABLE MENTION
1164
2016085 SK PERBANDARAN SIBU NO4
JUSTIN NG ZHEN LU
2016085C33
CADET
CERTIFICATE OF PARTICIPATION
1165
2016085 SK PERBANDARAN SIBU NO4
DZUL HAMIZAN BIN MOHAMADN SHADON
2016085C34
CADET
CERTIFICATE OF PARTICIPATION
1166
2016085 SK PERBANDARAN SIBU NO4
NICHOLAS WONG SIE GING
2016085J35
JUNIOR
CERTIFICATE OF PARTICIPATION
1167
2016086 SEKOLAH KEBANGSAAN SAUJANA UTAMA
NUR ALIA QISTINA BINTI FAISAL
2016086E00
ECOLIER
HONORABLE MENTION
1168
2016086 SEKOLAH KEBANGSAAN SAUJANA UTAMA
AMIRAH SOFI BINTI LOKMAN
2016086B13
BENJAMIN
GOLD AWARD
1169
2016086 SEKOLAH KEBANGSAAN SAUJANA UTAMA
HAROUN BIN BALEIGN
2016086B06
BENJAMIN
GOLD AWARD
1170
2016086 SEKOLAH KEBANGSAAN SAUJANA UTAMA
NORHAZIQ SHAHMI BIN MOHD NORHISHAM
2016086B19
BENJAMIN
GOLD AWARD
1171
2016086 SEKOLAH KEBANGSAAN SAUJANA UTAMA
MUHAMMAD SYAHIR IMRAN BIN SAFWAN
2016086B17
BENJAMIN
BRONZE AWARD
1172
2016086 SEKOLAH KEBANGSAAN SAUJANA UTAMA
MUHAMMAD ISKANDAR SYAH BIN SYAWAL ANIZAM
2016086B16
BENJAMIN
BRONZE AWARD
1173
2016086 SEKOLAH KEBANGSAAN SAUJANA UTAMA
MUHAMAD ALIF AQMAR BIN YAHYA
2016086B10
BENJAMIN
HONORABLE MENTION
1174
2016086 SEKOLAH KEBANGSAAN SAUJANA UTAMA
MISHA AFIQAH BINTI AZMAN
2016086B08
BENJAMIN
HONORABLE MENTION
1175
2016086 SEKOLAH KEBANGSAAN SAUJANA UTAMA
NUR EMILY UMAIRAH BINTI ABDULLAH HAFIS
2016086B23
BENJAMIN
HONORABLE MENTION
1176
2016086 SEKOLAH KEBANGSAAN SAUJANA UTAMA
DAMIA NUR NABILAH BINTI KHIDIR
2016086B03
BENJAMIN
HONORABLE MENTION
1177
2016086 SEKOLAH KEBANGSAAN SAUJANA UTAMA
MUHAMMAD AIMAN BIN MOHAMAD IQBAL
2016086B46
BENJAMIN
HONORABLE MENTION
1178
2016086 SEKOLAH KEBANGSAAN SAUJANA UTAMA
SYAFI AQIL BIN SYAHRUL NAIM
2016086B18
BENJAMIN
HONORABLE MENTION
1179
2016086 SEKOLAH KEBANGSAAN SAUJANA UTAMA
AHMAD IRFAN HAFIZ BIN MOHAMAD HISHAM
2016086B39
BENJAMIN
HONORABLE MENTION
1180
2016086 SEKOLAH KEBANGSAAN SAUJANA UTAMA
NUR QISTINA BINTI ZAPERI
2016086B04
BENJAMIN
HONORABLE MENTION
1181
2016086 SEKOLAH KEBANGSAAN SAUJANA UTAMA
AUNI MARDHIAH BINTI KHAIRUL FAIZI
2016086B49
BENJAMIN
HONORABLE MENTION
1182
2016086 SEKOLAH KEBANGSAAN SAUJANA UTAMA
ZAFIRAQH BINTI MOHD ZAIN
2016086B12
BENJAMIN
HONORABLE MENTION
1183
2016086 SEKOLAH KEBANGSAAN SAUJANA UTAMA
AHMAD ALIFF HAIKAL BIN MOHD SANUSI
2016086B47
BENJAMIN
HONORABLE MENTION
1184
2016086 SEKOLAH KEBANGSAAN SAUJANA UTAMA
NOR AMALIA BINTI RAFIE
2016086B20
BENJAMIN
HONORABLE MENTION
1185
2016086 SEKOLAH KEBANGSAAN SAUJANA UTAMA
MUHAMAD FARIS BIN ZAMANHURI
2016086B15
BENJAMIN
HONORABLE MENTION
1186
2016086 SEKOLAH KEBANGSAAN SAUJANA UTAMA
MUHAMMAD MUAZZAM BIN MUZAIRY
2016086B11
BENJAMIN
HONORABLE MENTION
1187
2016086 SEKOLAH KEBANGSAAN SAUJANA UTAMA
MUHAMMAD QAYYUM HIDAYATT BIN SAHRUDIN
2016086B28
BENJAMIN
HONORABLE MENTION
1188
2016086 SEKOLAH KEBANGSAAN SAUJANA UTAMA
SYAHINDAH HANANIA BINTI MOHAMAD JASMIN
2016086B44
BENJAMIN
HONORABLE MENTION
1189
2016086 SEKOLAH KEBANGSAAN SAUJANA UTAMA
DHANIYAH SYAZANA BINTI MUHAMMAD KAMARUL
2016086B01
BENJAMIN
HONORABLE MENTION
1190
2016086 SEKOLAH KEBANGSAAN SAUJANA UTAMA
MUHAMMAD DANISH HAIQAL BIN NUROL SHAFIE
2016086B43
BENJAMIN
HONORABLE MENTION
1191
2016086 SEKOLAH KEBANGSAAN SAUJANA UTAMA
NURUL KHADIJAH BINTI AZIZAN
2016086B09
BENJAMIN
HONORABLE MENTION
1192
2016086 SEKOLAH KEBANGSAAN SAUJANA UTAMA
IZZAH NABILAH BINTI MD RIDZUAN
2016086B07
BENJAMIN
CERTIFICATE OF PARTICIPATION
1193
2016086 SEKOLAH KEBANGSAAN SAUJANA UTAMA
SITI AISYAH UMAIRAH BT HAIRULZAMRI
2016086B50
BENJAMIN
CERTIFICATE OF PARTICIPATION
1194
2016086 SEKOLAH KEBANGSAAN SAUJANA UTAMA
MUHAMMAD LUQMAN HAKIM BIN MOHAMAD NAZRI
2016086B45
BENJAMIN
CERTIFICATE OF PARTICIPATION
1195
2016086 SEKOLAH KEBANGSAAN SAUJANA UTAMA
NUR IRDINA BINTI MOHAMAD HISHAM
2016086B02
BENJAMIN
CERTIFICATE OF PARTICIPATION
1196
2016086 SEKOLAH KEBANGSAAN SAUJANA UTAMA
NUR'ALYA FARISYA BINTI HAIRIL ANUAR
2016086B52
BENJAMIN
CERTIFICATE OF PARTICIPATION
1197
2016086 SEKOLAH KEBANGSAAN SAUJANA UTAMA
AMELIA SHAKIRA BT ANDY FAIRUZ FAIZAL
2016086B53
BENJAMIN
CERTIFICATE OF PARTICIPATION
1198
2016086 SEKOLAH KEBANGSAAN SAUJANA UTAMA
SOFIE ARISYAH BINTI YUSRI
2016086B05
BENJAMIN
CERTIFICATE OF PARTICIPATION
1199
2016086 SEKOLAH KEBANGSAAN SAUJANA UTAMA
MUHAMMAD ADZRAI BIN KHAIRUL FAUZY
2016086B27
BENJAMIN
CERTIFICATE OF PARTICIPATION
1200
2016086 SEKOLAH KEBANGSAAN SAUJANA UTAMA
MUHAMMAD SYAFIQ SYAHMI BIN MOHAMED KHAIRI
2016086B33
BENJAMIN
CERTIFICATE OF PARTICIPATION
1201
2016086 SEKOLAH KEBANGSAAN SAUJANA UTAMA
NUR FARAH AMYRAH BINTI FADIL
2016086B41
BENJAMIN
CERTIFICATE OF PARTICIPATION
1202
2016086 SEKOLAH KEBANGSAAN SAUJANA UTAMA
NURIN IRDINA BINTI MOHD NAJIB
2016086B32
BENJAMIN
CERTIFICATE OF PARTICIPATION
1203
2016086 SEKOLAH KEBANGSAAN SAUJANA UTAMA
ADIB ZAHIN BIN ZAWAWI
2016086B38
BENJAMIN
CERTIFICATE OF PARTICIPATION
1204
2016086 SEKOLAH KEBANGSAAN SAUJANA UTAMA
MUHAMMAD NABIL SHAH BIN MOHD SHAHRUL NAZIR
2016086B51
BENJAMIN
CERTIFICATE OF PARTICIPATION
1205
2016086 SEKOLAH KEBANGSAAN SAUJANA UTAMA
NUR NAEILA BINTI ROSLANI
2016086B29
BENJAMIN
CERTIFICATE OF PARTICIPATION
1206
2016086 SEKOLAH KEBANGSAAN SAUJANA UTAMA
NURIZZATI SAFIAH BINTI AHMAD NIZAM
2016086B25
BENJAMIN
CERTIFICATE OF PARTICIPATION
1207
2016086 SEKOLAH KEBANGSAAN SAUJANA UTAMA
AQIL BIN MUHAMMAD
2016086B30
BENJAMIN
CERTIFICATE OF PARTICIPATION
1208
2016086 SEKOLAH KEBANGSAAN SAUJANA UTAMA
AYDIN JIBRIL BIN SHAHRIL ANUAR
2016086B35
BENJAMIN
CERTIFICATE OF PARTICIPATION
1209
2016086 SEKOLAH KEBANGSAAN SAUJANA UTAMA
NORHIDAYAH AINA MAISARAH BT ABDUL RAHIM
2016086B42
BENJAMIN
CERTIFICATE OF PARTICIPATION
1210
2016086 SEKOLAH KEBANGSAAN SAUJANA UTAMA
NUR AKMA MADIHA BT MOHD AFENDI
2016086B34
BENJAMIN
CERTIFICATE OF PARTICIPATION
1211
2016086 SEKOLAH KEBANGSAAN SAUJANA UTAMA
CHE NUR BALQIS BINTI CHE AZZIZOL
2016086B26
BENJAMIN
CERTIFICATE OF PARTICIPATION
1212
2016086 SEKOLAH KEBANGSAAN SAUJANA UTAMA
NURSHAMIRA FARISHA DHANIA BINTI ROSMAN NISAM
2016086B48
BENJAMIN
CERTIFICATE OF PARTICIPATION
1213
2016086 SEKOLAH KEBANGSAAN SAUJANA UTAMA
NURUL NADHRAH FAQIHAH BINTI FAIZUL GANAPATHY
2016086B14
BENJAMIN
CERTIFICATE OF PARTICIPATION
1214
2016086 SEKOLAH KEBANGSAAN SAUJANA UTAMA
MUHAMMAD ALIF IKMAL BIN MUHAMMAD AZRI
2016086B31
BENJAMIN
CERTIFICATE OF PARTICIPATION
1215
2016086 SEKOLAH KEBANGSAAN SAUJANA UTAMA
MUHAMMAD HAZIQ NAQIUDDIN BIN HANIFF
2016086B37
BENJAMIN
CERTIFICATE OF PARTICIPATION
1216
2016086 SEKOLAH KEBANGSAAN SAUJANA UTAMA
SASHINESWARY A/P CHANTHRAN
2016086B40
BENJAMIN
CERTIFICATE OF PARTICIPATION
1217
2016086 SEKOLAH KEBANGSAAN SAUJANA UTAMA
NUR LYANA BINTI MOHD NOR
2016086B24
BENJAMIN
CERTIFICATE OF PARTICIPATION
1218
2016086 SEKOLAH KEBANGSAAN SAUJANA UTAMA
AMNI QAISARA BINTI ZAHARUDDIN
2016086B21
BENJAMIN
CERTIFICATE OF PARTICIPATION
1219
2016086 SEKOLAH KEBANGSAAN SAUJANA UTAMA
FARAH AQILAH BINTI MOHAMMAD KHAIRONI
2016086B36
BENJAMIN
CERTIFICATE OF PARTICIPATION
1220
2016086 SEKOLAH KEBANGSAAN SAUJANA UTAMA
NUUR DAARIIN HANAA BINTI HALIM
2016086B22
BENJAMIN
CERTIFICATE OF PARTICIPATION
1221
2016087 SMK SULTAN YUSSUF
FAISHAL AQIL BIN MOHD ARIEF
2016087J00
JUNIOR
BRONZE AWARD
1222
2016087 SMK SULTAN YUSSUF
ISKANDAR BAHAZIN
2016087J02
JUNIOR
CERTIFICATE OF PARTICIPATION
1223
2016087 SMK SULTAN YUSSUF
MUHAMMAD DANISH AFWAN BIN ABDUL SHUKOR
2016087J01
JUNIOR
CERTIFICATE OF PARTICIPATION
1224
2016088 SJKC GUONG ANN
RACHEL LING YI CHENG
2016088E02
ECOLIER
GOLD AWARD
1225
2016088 SJKC GUONG ANN
ANSEL WONG ZI ZHOU
2016088E01
ECOLIER
HONORABLE MENTION
1226
2016088 SJKC GUONG ANN
ALVIN LING KAH YI
2016088E00
ECOLIER
HONORABLE MENTION
1227
2016088 SJKC GUONG ANN
SALLY KO QIAN TONG
2016088B03
BENJAMIN
GOLD AWARD
1228
2016088 SJKC GUONG ANN
SOLOMON KOO TIAN LE
2016088B05
BENJAMIN
SILVER AWARD
1229
2016088 SJKC GUONG ANN
SHANICE TAN XIANG YII
2016088B04
BENJAMIN
BRONZE AWARD
1230
2016088 SJKC GUONG ANN
KAREN LING YI HAN
2016088B06
BENJAMIN
BRONZE AWARD
1231
2016089 SJKC CHI HWA
CHIN ZHI HAO
2016089E00
ECOLIER
CERTIFICATE OF PARTICIPATION
1232
2016089 SJKC CHI HWA
JASON QUEK ZU KAI
2016089E01
ECOLIER
CERTIFICATE OF PARTICIPATION
1233
2016089 SJKC CHI HWA
MARCUS BURTON JUIN HOONG
2016089E02
ECOLIER
CERTIFICATE OF PARTICIPATION
1234
2016089 SJKC CHI HWA
MATTHEW PHUA TAI KIT
2016089B03
BENJAMIN
HONORABLE MENTION
1235
2016089 SJKC CHI HWA
CHAN YU SENG
2016089B04
BENJAMIN
HONORABLE MENTION
1236
2016089 SJKC CHI HWA
RYAN CHEN YI HUNG
2016089B05
BENJAMIN
HONORABLE MENTION
1237
2016090 MRSM KUCHING
CLAUDIUS NGIS AK JAMES BEDINDANG
2016090C04
CADET
HONORABLE MENTION
1238
2016090 MRSM KUCHING
HAZIQ ISMA BIN HAMDAN
2016090C08
CADET
HONORABLE MENTION
1239
2016090 MRSM KUCHING
HOWARD JAYA ANAK FRANCIS
2016090C03
CADET
HONORABLE MENTION
1240
2016090 MRSM KUCHING
ADLI SYAHMI BIN SAMSUDDIN
2016090C07
CADET
HONORABLE MENTION
1241
2016090 MRSM KUCHING
GERARD NIKEN AK KAWEN
2016090C05
CADET
HONORABLE MENTION
1242
2016090 MRSM KUCHING
MOHAMAD NAZIMAN BIN MOHAMAD BUDIMAN
2016090C06
CADET
HONORABLE MENTION
1243
2016090 MRSM KUCHING
LUIS TOTTY AK JUBI
2016090C02
CADET
CERTIFICATE OF PARTICIPATION
1244
2016090 MRSM KUCHING
ANDREW DAVIN ANAK DARAM
2016090C00
CADET
CERTIFICATE OF PARTICIPATION
1245
2016090 MRSM KUCHING
WILLESTER ANAK WILLIAM
2016090C01
CADET
CERTIFICATE OF PARTICIPATION
1246
2016091 SEKOLAH RENDAH ISLAM AL-EHYA ASSHARIFF
MUHAMMAD YUSUF BIN KHAIROL NIZAN
2016091B01
BENJAMIN
SILVER AWARD
1247
2016091 SEKOLAH RENDAH ISLAM AL-EHYA ASSHARIFF
AMAL HAKIMI BIN ABDUL AZIZ
2016091B00
BENJAMIN
HONORABLE MENTION
1248
2016092 SMK TENGKU AMPUAN INTAN
ALYAA NASUHA BINTI YUSOFF
2016092J09
JUNIOR
HONORABLE MENTION
1249
2016092 SMK TENGKU AMPUAN INTAN
MARINA NAZIFAH BINTI MOHD REFIN
2016092J10
JUNIOR
HONORABLE MENTION
1250
2016092 SMK TENGKU AMPUAN INTAN
NUR MASITHAH BINTI ISA
2016092J08
JUNIOR
HONORABLE MENTION
1251
2016092 SMK TENGKU AMPUAN INTAN
SITI NABILA BINTI MOHD RADZI
2016092J07
JUNIOR
HONORABLE MENTION
1252
2016092 SMK TENGKU AMPUAN INTAN
SITI NUR HAKIMAH BINTI DAHLAN
2016092J12
JUNIOR
HONORABLE MENTION
1253
2016092 SMK TENGKU AMPUAN INTAN
WAN NURUL ADILA BINTI TUN RAZAK
2016092J11
JUNIOR
HONORABLE MENTION
1254
2016092 SMK TENGKU AMPUAN INTAN
MUHAMMAD HARITH ISMA BIN JAMSARI
2016092J06
JUNIOR
HONORABLE MENTION
1255
2016092 SMK TENGKU AMPUAN INTAN
RAFHANAH ALYA BINTI RAZALI
2016092J05
JUNIOR
HONORABLE MENTION
1256
2016092 SMK TENGKU AMPUAN INTAN
NURUL ALYA ELESYIA BINTI MOHD MUSTAFA
2016092C04
CADET
HONORABLE MENTION
1257
2016092 SMK TENGKU AMPUAN INTAN
AHMAD RAFIF FAKHRI BIN MOHD SUKRI
2016092C00
CADET
HONORABLE MENTION
1258
2016092 SMK TENGKU AMPUAN INTAN
WAN AMIRA IRYANIE BINTI WAN AZMI
2016092J13
JUNIOR
CERTIFICATE OF PARTICIPATION
1259
2016092 SMK TENGKU AMPUAN INTAN
NUR AINUN YASMIEN BT MAT ZAIK
2016092C02
CADET
CERTIFICATE OF PARTICIPATION
1260
2016092 SMK TENGKU AMPUAN INTAN
NUR ATHIRAH BINTI ZULKHAIRI
2016092C03
CADET
CERTIFICATE OF PARTICIPATION
1261
2016092 SMK TENGKU AMPUAN INTAN
NURUL ALIA KHADEJA BINTI RAFIE
2016092C01
CADET
CERTIFICATE OF PARTICIPATION
1262
2016093 MRSM MUADZAM SHAH
ZARITH SUFIYYA BINTI ISWADI
2016093E05
ECOLIER
HONORABLE MENTION
1263
2016093 MRSM MUADZAM SHAH
NUR AISYAH ELISHA BT AHMAD AZRI
2016093E04
ECOLIER
HONORABLE MENTION
1264
2016093 MRSM MUADZAM SHAH
NURUL IMAN BINTI HAFIZAN
2016093E03
ECOLIER
HONORABLE MENTION
1265
2016093 MRSM MUADZAM SHAH
NUR QISTINA BALQIS BINTI MOHD NADZRUL
2016093E01
ECOLIER
HONORABLE MENTION
1266
2016093 MRSM MUADZAM SHAH
NURUL IZZAH BT HAFIZAN
2016093E00
ECOLIER
HONORABLE MENTION
1267
2016093 MRSM MUADZAM SHAH
NUR AFZA SUMAYYAH BINTI MOHD AFZAL
2016093E02
ECOLIER
HONORABLE MENTION
1268
2016093 MRSM MUADZAM SHAH
SYAFIQAH MARDHIAH BINTI SAFEIZAL
2016093B06
BENJAMIN
SILVER AWARD
1269
2016093 MRSM MUADZAM SHAH
NUR NADIA BATRISYIA BT MOHD NADZRUL
2016093B07
BENJAMIN
CERTIFICATE OF PARTICIPATION
1270
2016093 MRSM MUADZAM SHAH
NUR AMRINA RUSYADAA BINTI MOHD FADLI
2016093J40
JUNIOR
BRONZE AWARD
1271
2016093 MRSM MUADZAM SHAH
ABDUL MUHAIMIN AFIQ BIN SHAMSUL AMRI
2016093J28
JUNIOR
BRONZE AWARD
1272
2016093 MRSM MUADZAM SHAH
MUHAMMAD MUKMYN BIN MOHAMED NAJEB
2016093J50
JUNIOR
HONORABLE MENTION
1273
2016093 MRSM MUADZAM SHAH
MUHAMMAD MUNIR DINIE BIN MAHIYUDDIN
2016093J37
JUNIOR
HONORABLE MENTION
1274
2016093 MRSM MUADZAM SHAH
MUHAMMAD A'QEL BIN AFFENDI
2016093J48
JUNIOR
HONORABLE MENTION
1275
2016093 MRSM MUADZAM SHAH
MUHAMMAD NURAKMAL HAZIQ BIN NORHISHAM
2016093J32
JUNIOR
HONORABLE MENTION
1276
2016093 MRSM MUADZAM SHAH
ALIF HAIQAL BIN ZAINAL ZAHARI
2016093C25
CADET
HONORABLE MENTION
1277
2016093 MRSM MUADZAM SHAH
AHMAD MUZAMMIL BIN MUHAMAD
2016093S53
STUDENT
HONORABLE MENTION
1278
2016093 MRSM MUADZAM SHAH
MOHAMMAD DANISH FARHAN BIN ABD. RAZAK
2016093J47
JUNIOR
HONORABLE MENTION
1279
2016093 MRSM MUADZAM SHAH
VAISHANAVI A/P SARAVANAN
2016093S62
STUDENT
HONORABLE MENTION
1280
2016093 MRSM MUADZAM SHAH
MUHAMMAD AZHIM FAHMI BIN AZHAR
2016093J38
JUNIOR
HONORABLE MENTION
1281
2016093 MRSM MUADZAM SHAH
NURYUMNI BINTI MOHD AZRI
2016093J31
JUNIOR
HONORABLE MENTION
1282
2016093 MRSM MUADZAM SHAH
ANIS NABILA BINTI ZUBIR
2016093J30
JUNIOR
HONORABLE MENTION
1283
2016093 MRSM MUADZAM SHAH
MAISARAH RAFIQ BINTI FAISAL RAFIQ
2016093C12
CADET
HONORABLE MENTION
1284
2016093 MRSM MUADZAM SHAH
MUHAMMAD HAZIQ FARHAN BIN NASARUDDIN
2016093J35
JUNIOR
HONORABLE MENTION
1285
2016093 MRSM MUADZAM SHAH
SOFEA NISHA BINTI MUHAMMAD SAJOETI
2016093C22
CADET
HONORABLE MENTION
1286
2016093 MRSM MUADZAM SHAH
SIVAPREETHA A/P ANBUMUTHU
2016093S60
STUDENT
HONORABLE MENTION
1287
2016093 MRSM MUADZAM SHAH
NUR FADLHIN ADILA BINTI YUSOF
2016093J39
JUNIOR
HONORABLE MENTION
1288
2016093 MRSM MUADZAM SHAH
TUAN NUR IZZA NABILLAH BINTI TUAN ROSIDI
2016093J44
JUNIOR
HONORABLE MENTION
1289
2016093 MRSM MUADZAM SHAH
HAZIQ HAIQAL BIN MD. ISA
2016093J33
JUNIOR
HONORABLE MENTION
1290
2016093 MRSM MUADZAM SHAH
MUHAMMAD ALIFF FIRDAUS BIN SAFFIAI
2016093J29
JUNIOR
HONORABLE MENTION
1291
2016093 MRSM MUADZAM SHAH
ZAMIR MUSTAQIM BIN JAMIL
2016093J45
JUNIOR
HONORABLE MENTION
1292
2016093 MRSM MUADZAM SHAH
FARAH AMIRAH AINA BINTI RAMLI
2016093C21
CADET
HONORABLE MENTION
1293
2016093 MRSM MUADZAM SHAH
MUHAMMAD AFANDI BIN KHAMIZUN
2016093C24
CADET
HONORABLE MENTION
1294
2016093 MRSM MUADZAM SHAH
MUHAMMAD FAQIH BIN HISHAM
2016093C26
CADET
HONORABLE MENTION
1295
2016093 MRSM MUADZAM SHAH
MOHAMAD SYAKIRIN LUQMAN BIN MOHD YUNUS
2016093S65
STUDENT
HONORABLE MENTION
1296
2016093 MRSM MUADZAM SHAH
MUHAMMAD AMIR SYAFIQ BIN MOHD HAIRUDDIN
2016093S66
STUDENT
HONORABLE MENTION
1297
2016093 MRSM MUADZAM SHAH
MUHAMMAD ZARUL IQKHMAL BIN NORDIN
2016093S63
STUDENT
HONORABLE MENTION
1298
2016093 MRSM MUADZAM SHAH
HAFIZUL B MOHD RAZALI
2016093J46
JUNIOR
HONORABLE MENTION
1299
2016093 MRSM MUADZAM SHAH
MUHAMMAD NUR NAJMIE BIN AHMAD
2016093J51
JUNIOR
HONORABLE MENTION
1300
2016093 MRSM MUADZAM SHAH
SYAHMI HARITH HAKIM BIN HAMZIRI
2016093J43
JUNIOR
HONORABLE MENTION
1301
2016093 MRSM MUADZAM SHAH
MUHAMMAD IZZUDIN BIN HAMZAH
2016093S59
STUDENT
HONORABLE MENTION
1302
2016093 MRSM MUADZAM SHAH
MUHAMMAD SYAZWAN MUKHRIZ BIN MOHD MOKHTAR
2016093S58
STUDENT
HONORABLE MENTION
1303
2016093 MRSM MUADZAM SHAH
MUHAMMAD ALIF AIMAN BIN MOHD SUPIAN
2016093S56
STUDENT
HONORABLE MENTION
1304
2016093 MRSM MUADZAM SHAH
NUR FARZANA BINTI ZUHARNAN
2016093J34
JUNIOR
CERTIFICATE OF PARTICIPATION
1305
2016093 MRSM MUADZAM SHAH
SITI NUR BALQIS BINTI BADRUL HISHAM
2016093C11
CADET
HONORABLE MENTION
1306
2016093 MRSM MUADZAM SHAH
MOHAMAD HARIZ BIN SURAIDI
2016093S64
STUDENT
HONORABLE MENTION
1307
2016093 MRSM MUADZAM SHAH
MUHAMMAD ABID RIFQI BIN NOOR AMARAN
2016093J41
JUNIOR
CERTIFICATE OF PARTICIPATION
1308
2016093 MRSM MUADZAM SHAH
MUHAMMAD IZZAT FAHMI BIN ABDULLAH
2016093C23
CADET
HONORABLE MENTION
1309
2016093 MRSM MUADZAM SHAH
NURUL NOR ATHIRAH BINTI MOHD ZULKEFLI
2016093C27
CADET
HONORABLE MENTION
1310
2016093 MRSM MUADZAM SHAH
SHEIKH MUHAMMAD ARIF SHAIFUDDIN BIN SH ZULRUSHDI
2016093S54
STUDENT
CERTIFICATE OF PARTICIPATION
1311
2016093 MRSM MUADZAM SHAH
MUHAMMAD FAIQ BIN MISBAH
2016093C16
CADET
CERTIFICATE OF PARTICIPATION
1312
2016093 MRSM MUADZAM SHAH
DHARSHINI DEVI A/P LETCHUMANAN
2016093S57
STUDENT
CERTIFICATE OF PARTICIPATION
1313
2016093 MRSM MUADZAM SHAH
MUHAMMAD ATIQ AMSYAR BIN ISMAIL
2016093C19
CADET
CERTIFICATE OF PARTICIPATION
1314
2016093 MRSM MUADZAM SHAH
SITI NURNADIA BINTI ROSLI
2016093C08
CADET
CERTIFICATE OF PARTICIPATION
1315
2016093 MRSM MUADZAM SHAH
AISYAH HUMAIRA BINTI MOHD NOR ARIFFIN
2016093C17
CADET
CERTIFICATE OF PARTICIPATION
1316
2016093 MRSM MUADZAM SHAH
SHARIFAH ANIS MAISARAH BINTI SHAIK FAUZI
2016093C13
CADET
CERTIFICATE OF PARTICIPATION
1317
2016093 MRSM MUADZAM SHAH
SITI AISYAH BINTI MOHD ALI
2016093S55
STUDENT
CERTIFICATE OF PARTICIPATION
1318
2016093 MRSM MUADZAM SHAH
NUR NADIA AISYAH BT MOHD GHAZALI
2016093J36
JUNIOR
CERTIFICATE OF PARTICIPATION
1319
2016093 MRSM MUADZAM SHAH
NURUL AINA DAYANA BINTI KAMALRUZAMAN
2016093J42
JUNIOR
CERTIFICATE OF PARTICIPATION
1320
2016093 MRSM MUADZAM SHAH
RENUSAA A/P ANANTH
2016093S61
STUDENT
CERTIFICATE OF PARTICIPATION
1321
2016093 MRSM MUADZAM SHAH
NUR IMAN BIN SUFIAN
2016093C15
CADET
CERTIFICATE OF PARTICIPATION
1322
2016093 MRSM MUADZAM SHAH
SYAHMIE HAAZIM BIN BENGAK @ HASAN
2016093S67
STUDENT
CERTIFICATE OF PARTICIPATION
1323
2016093 MRSM MUADZAM SHAH
MUHAMMAD HAKEEMIE BIN ROSLI
2016093J49
JUNIOR
CERTIFICATE OF PARTICIPATION
1324
2016093 MRSM MUADZAM SHAH
AYU MIZALIYANA BINTI AMEER MAHMUD
2016093C20
CADET
CERTIFICATE OF PARTICIPATION
1325
2016093 MRSM MUADZAM SHAH
FADLIN SAFWA BINTI SALAHUDDIN
2016093C10
CADET
CERTIFICATE OF PARTICIPATION
1326
2016093 MRSM MUADZAM SHAH
MUHAMMAD AWALLUDDIN BIN OMAR
2016093C18
CADET
CERTIFICATE OF PARTICIPATION
1327
2016093 MRSM MUADZAM SHAH
NUR ERMA IZZATY BINTI NASHROL
2016093C09
CADET
CERTIFICATE OF PARTICIPATION
1328
2016093 MRSM MUADZAM SHAH
MUHAMMAD NABIL DANIAL BIN FAIRUZ
2016093C14
CADET
CERTIFICATE OF PARTICIPATION
1329
2016093 MRSM MUADZAM SHAH
MUHAMMAD RAHIMI BIN MOHD RAMLY
2016093J52
JUNIOR
CERTIFICATE OF PARTICIPATION
1330
2016094 SEKOLAH MENENGAH KEBANGSAAN PUTATAN
FIKRI FAHMI FAIZ BIN MICHI
2016094S01
STUDENT
HONORABLE MENTION
1331
2016094 SEKOLAH MENENGAH KEBANGSAAN PUTATAN
MUHAMMAD HAZIQ AIMAN BIN MUZAPAR
2016094S00
STUDENT
CERTIFICATE OF PARTICIPATION
1332
2016095 SMK TENGKU INDRA PETRA
NUR IZZAH SABRINA BT AZLAN
2016095J12
JUNIOR
SILVER AWARD
1333
2016095 SMK TENGKU INDRA PETRA
NUR ALIA ANIS BT MOHD NAJIB
2016095S18
STUDENT
BRONZE AWARD
1334
2016095 SMK TENGKU INDRA PETRA
YAZID B ABDULLAH
2016095S20
STUDENT
BRONZE AWARD
1335
2016095 SMK TENGKU INDRA PETRA
MUHAMMAD AEIDEL B MOHD YUSOF
2016095J04
JUNIOR
BRONZE AWARD
1336
2016095 SMK TENGKU INDRA PETRA
WAN FARRA HAZLEEN BT WAN HASSIM
2016095S19
STUDENT
BRONZE AWARD
1337
2016095 SMK TENGKU INDRA PETRA
NADZRIEL SHAZRAN B MARZUKI
2016095J10
JUNIOR
HONORABLE MENTION
1338
2016095 SMK TENGKU INDRA PETRA
NUR AIN BALQIS BT MT NAWI
2016095J15
JUNIOR
HONORABLE MENTION
1339
2016095 SMK TENGKU INDRA PETRA
NUR THAQIFAH WIDAD B CHE KAMARUZAMAN
2016095J16
JUNIOR
HONORABLE MENTION
1340
2016095 SMK TENGKU INDRA PETRA
MUHAMMAD SHROLHAFIZAN B OTHMAN
2016095J08
JUNIOR
HONORABLE MENTION
1341
2016095 SMK TENGKU INDRA PETRA
NIK ZAHIRUDDIN B MOHD ZAMRI
2016095S17
STUDENT
HONORABLE MENTION
1342
2016095 SMK TENGKU INDRA PETRA
MUHAMMAD RAFIUDDIN B ROSLAN
2016095J05
JUNIOR
HONORABLE MENTION
1343
2016095 SMK TENGKU INDRA PETRA
NUR SHAHIDA HAZRIN BT MOHD ZUKI
2016095J14
JUNIOR
HONORABLE MENTION
1344
2016095 SMK TENGKU INDRA PETRA
FARRA HAIZA BT MARZUKI
2016095J13
JUNIOR
HONORABLE MENTION
1345
2016095 SMK TENGKU INDRA PETRA
MUHAMMAD AMIRUL ASYRAF B ABDUL AZIZ
2016095J06
JUNIOR
HONORABLE MENTION
1346
2016095 SMK TENGKU INDRA PETRA
WAN ABDUL AZIM B ABDUL AZIZ
2016095J07
JUNIOR
HONORABLE MENTION
1347
2016095 SMK TENGKU INDRA PETRA
MUHAMMAD FARIZ B MAZLAN
2016095C00
CADET
HONORABLE MENTION
1348
2016095 SMK TENGKU INDRA PETRA
WAN MOHD IKRAM HAMDI B WAN MAHADI
2016095J09
JUNIOR
HONORABLE MENTION
1349
2016095 SMK TENGKU INDRA PETRA
KOH KIAN XIANG
2016095C03
CADET
HONORABLE MENTION
1350
2016095 SMK TENGKU INDRA PETRA
NUR LIYANA BT MOHAMAD
2016095J11
JUNIOR
HONORABLE MENTION
1351
2016095 SMK TENGKU INDRA PETRA
MUHAMMAD AIMAN B MAT LAZIM
2016095C02
CADET
HONORABLE MENTION
1352
2016095 SMK TENGKU INDRA PETRA
MUHAMMAD AFIQ ASYRAF B ABDUL AZIZ
2016095C01
CADET
CERTIFICATE OF PARTICIPATION
1353
2016096 SK SRI GAYA
MUHAMAD SYUKRI ADIKA BIN MUHD SAFWAN
2016096E07
ECOLIER
HONORABLE MENTION
1354
2016096 SK SRI GAYA
HIRZAN AMIR BIN SABARUDIN
2016096E08
ECOLIER
HONORABLE MENTION
1355
2016096 SK SRI GAYA
SYAKIRA ELZAHRA BINTI AHMAD LAJI
2016096E01
ECOLIER
HONORABLE MENTION
1356
2016096 SK SRI GAYA
MUHAMMAD RIFQIE BIN MOHD ERWIN
2016096E05
ECOLIER
HONORABLE MENTION
1357
2016096 SK SRI GAYA
SARAH NABIHA BINTI SHAHRIZAL
2016096E03
ECOLIER
CERTIFICATE OF PARTICIPATION
1358
2016096 SK SRI GAYA
NUR SYAMIMI KASMEN
2016096E02
ECOLIER
CERTIFICATE OF PARTICIPATION
1359
2016096 SK SRI GAYA
NOR AZLINA SYASYA BINTI AZMAN
2016096E04
ECOLIER
CERTIFICATE OF PARTICIPATION
1360
2016096 SK SRI GAYA
NUR AQIRRA TUTIANA BTE JUMAHAT
2016096E12
ECOLIER
CERTIFICATE OF PARTICIPATION
1361
2016096 SK SRI GAYA
NUR NAJWA BINTI MASRI
2016096E06
ECOLIER
CERTIFICATE OF PARTICIPATION
1362
2016096 SK SRI GAYA
NUR QHALIESHA SOFEA BINTI KHAIRIL IDHAM
2016096E00
ECOLIER
CERTIFICATE OF PARTICIPATION
1363
2016096 SK SRI GAYA
AISHAH BINTI MOHD AZMI
2016096B34
BENJAMIN
HONORABLE MENTION
1364
2016096 SK SRI GAYA
NUR HAURA BINTI JAMALUDDIN
2016096B24
BENJAMIN
HONORABLE MENTION
1365
2016096 SK SRI GAYA
MUHAMMAD NABIL BIN MAT SANI
2016096B32
BENJAMIN
HONORABLE MENTION
1366
2016096 SK SRI GAYA
MUHD HAKIM BIN MUHD HISYAM
2016096B31
BENJAMIN
HONORABLE MENTION
1367
2016096 SK SRI GAYA
NOOR FARIZAH RIZQIAH BINTI ROSLAN
2016096B30
BENJAMIN
HONORABLE MENTION
1368
2016096 SK SRI GAYA
NURSHUHADA BINTI NORJALI
2016096B14
BENJAMIN
CERTIFICATE OF PARTICIPATION
1369
2016096 SK SRI GAYA
AKMA FIRZANAH ZULEZAH BINTI A.ZULAINI
2016096B25
BENJAMIN
CERTIFICATE OF PARTICIPATION
1370
2016096 SK SRI GAYA
BABYLIANA ADIBAH BINTI AZLI
2016096B33
BENJAMIN
CERTIFICATE OF PARTICIPATION
1371
2016096 SK SRI GAYA
MUHAMMAD NAZRIE BIN ALIHUDIN
2016096B23
BENJAMIN
CERTIFICATE OF PARTICIPATION
1372
2016096 SK SRI GAYA
NUR JANNAH ALYAH BINTI FAIZUL
2016096B19
BENJAMIN
CERTIFICATE OF PARTICIPATION
1373
2016096 SK SRI GAYA
DAYANG NUR BATRISYIA AISY BINTI RAFFAEE
2016096B18
BENJAMIN
CERTIFICATE OF PARTICIPATION
1374
2016096 SK SRI GAYA
NUR BARIAH BASHIRAH BINTI MASMUD
2016096B27
BENJAMIN
CERTIFICATE OF PARTICIPATION
1375
2016096 SK SRI GAYA
AIN FATIN NAZIRA BINTI TARMIZHI
2016096B22
BENJAMIN
CERTIFICATE OF PARTICIPATION
1376
2016096 SK SRI GAYA
ATHIRAH FATINI AL-MASHUD
2016096B20
BENJAMIN
CERTIFICATE OF PARTICIPATION
1377
2016096 SK SRI GAYA
NUR IRFAN BT ADANAN
2016096B16
BENJAMIN
CERTIFICATE OF PARTICIPATION
1378
2016096 SK SRI GAYA
NUR SARHANISAH BINTI MOHD SALMAN
2016096B17
BENJAMIN
CERTIFICATE OF PARTICIPATION
1379
2016096 SK SRI GAYA
AUNI NABILLA BINTI MAHAMAD SHUKRI
2016096B13
BENJAMIN
CERTIFICATE OF PARTICIPATION
1380
2016096 SK SRI GAYA
NOR ARYANA INTAN NATASYA BINTI MUAMMAR JULKARNAIN
2016096B28
BENJAMIN
CERTIFICATE OF PARTICIPATION
1381
2016096 SK SRI GAYA
HARITH ZAHRAN BIN HELMI NAZRIN
2016096B21
BENJAMIN
CERTIFICATE OF PARTICIPATION
1382
2016096 SK SRI GAYA
YASHILA GAIL GANASAN
2016096B26
BENJAMIN
CERTIFICATE OF PARTICIPATION
1383
2016096 SK SRI GAYA
NURFARZANAH BINTI SOFIAN
2016096B15
BENJAMIN
CERTIFICATE OF PARTICIPATION
1384
2016096 SK SRI GAYA
SITI SURAYA BINTI GURAHMAN
2016096B29
BENJAMIN
CERTIFICATE OF PARTICIPATION
1385
2016096 SK SRI GAYA
MOHAMMAD HIRMAWAN SHAH
2016096B35
BENJAMIN
CERTIFICATE OF PARTICIPATION
1386
2016097 SMK ABDUL RAHMAN TALIB
CHE WAN NUR MAISARAH BT. CHE WAN ABDUL RAFFAR
2016097J05
JUNIOR
BRONZE AWARD
1387
2016097 SMK ABDUL RAHMAN TALIB
FATIMAH AZZAHRA BINTI MOHD SHARIFUDDIN
2016097J03
JUNIOR
HONORABLE MENTION
1388
2016097 SMK ABDUL RAHMAN TALIB
NUR RAIHAN BT MOHD NIZAM
2016097J02
JUNIOR
HONORABLE MENTION
1389
2016097 SMK ABDUL RAHMAN TALIB
AINA SAFFIA BINTI ZAMIMI
2016097J01
JUNIOR
HONORABLE MENTION
1390
2016097 SMK ABDUL RAHMAN TALIB
NUR FATIN FILZAH BINTI ISMAIL
2016097J04
JUNIOR
HONORABLE MENTION
1391
2016097 SMK ABDUL RAHMAN TALIB
NUR AQILAH BINTI MOHD SUHAIMI
2016097S06
STUDENT
CERTIFICATE OF PARTICIPATION
1392
2016097 SMK ABDUL RAHMAN TALIB
SITI SARAH BINTI HAIRUDIN
2016097C00
CADET
CERTIFICATE OF PARTICIPATION
1393
2016098 SMK SEREMBAN 2
LAI KEAT HOW
2016098S05
STUDENT
HONORABLE MENTION
1394
2016098 SMK SEREMBAN 2
MIMI SHAZLIN BINTI MOHD SUKRI
2016098S07
STUDENT
HONORABLE MENTION
1395
2016098 SMK SEREMBAN 2
MUHAMMAD IMTHIAZ DAUD BIN MOHAMAD ZAMANI
2016098S08
STUDENT
HONORABLE MENTION
1396
2016098 SMK SEREMBAN 2
SHIV ESWAR A/L ADRIAN ANANTHA RAJA
2016098S11
STUDENT
HONORABLE MENTION
1397
2016098 SMK SEREMBAN 2
NUR AIZAN BINTI ASRI
2016098J00
JUNIOR
CERTIFICATE OF PARTICIPATION
1398
2016098 SMK SEREMBAN 2
ANAS FARHAN BIN AHMAD
2016098S03
STUDENT
HONORABLE MENTION
1399
2016098 SMK SEREMBAN 2
KUHAN NADASAN
2016098S04
STUDENT
CERTIFICATE OF PARTICIPATION
1400
2016098 SMK SEREMBAN 2
MASTIKA MALEK
2016098S06
STUDENT
CERTIFICATE OF PARTICIPATION
1401
2016098 SMK SEREMBAN 2
AIN AMIRAH BINTI ANWAR BATCHA
2016098S02
STUDENT
CERTIFICATE OF PARTICIPATION
1402
2016098 SMK SEREMBAN 2
'AIN FARZANA BINTI TAMAM
2016098S01
STUDENT
CERTIFICATE OF PARTICIPATION
1403
2016098 SMK SEREMBAN 2
NURUL AMIRA BINTI AYOP
2016098S10
STUDENT
CERTIFICATE OF PARTICIPATION
1404
2016098 SMK SEREMBAN 2
PRIYAMEETA VENNU A/P VENNU
2016098S09
STUDENT
CERTIFICATE OF PARTICIPATION
1405
2016098 SMK SEREMBAN 2
VASANTHARUBAN
2016098S12
STUDENT
CERTIFICATE OF PARTICIPATION
1406
2016099 SM SAINS LAHAD DATU
MOHAMMAD AMIRUL IKHMAL BIN HASSAN
2016099S18
STUDENT
BRONZE AWARD
1407
2016099 SM SAINS LAHAD DATU
MOHAMMAD MAHADHIR BIN MACHAMUD
2016099C04
CADET
HONORABLE MENTION
1408
2016099 SM SAINS LAHAD DATU
MUHAMMAD AFIQ BIN DZULLMUKHRY
2016099J09
JUNIOR
HONORABLE MENTION
1409
2016099 SM SAINS LAHAD DATU
JOLEILALIS JOLIS
2016099S17
STUDENT
HONORABLE MENTION
1410
2016099 SM SAINS LAHAD DATU
NURUL FARAH ALEEZA BINTI ALDANA
2016099S15
STUDENT
HONORABLE MENTION
1411
2016099 SM SAINS LAHAD DATU
MUHAMMAD AZHAR ZUHAIRY BIN JUMADI
2016099C03
CADET
HONORABLE MENTION
1412
2016099 SM SAINS LAHAD DATU
AZRA BATRISYIA BINTI ROSLAN
2016099S19
STUDENT
HONORABLE MENTION
1413
2016099 SM SAINS LAHAD DATU
NOR WAHIDAH BINTI PIKAU
2016099J12
JUNIOR
CERTIFICATE OF PARTICIPATION
1414
2016099 SM SAINS LAHAD DATU
CALVIN JENNEH LEGADA
2016099S16
STUDENT
CERTIFICATE OF PARTICIPATION
1415
2016099 SM SAINS LAHAD DATU
ATIRA BINTI RONENG
2016099J07
JUNIOR
CERTIFICATE OF PARTICIPATION
1416
2016099 SM SAINS LAHAD DATU
VALERINA VALENTINA VINCENT
2016099C02
CADET
CERTIFICATE OF PARTICIPATION
1417
2016099 SM SAINS LAHAD DATU
NURUL SHAHIRA BINTI RUSTAN
2016099J13
JUNIOR
CERTIFICATE OF PARTICIPATION
1418
2016099 SM SAINS LAHAD DATU
BADRUL SYAHRIAMRI BIN ABDUL KAIRUL
2016099C01
CADET
CERTIFICATE OF PARTICIPATION
1419
2016099 SM SAINS LAHAD DATU
MOHD ZAINAL BIN MAMUD
2016099J08
JUNIOR
CERTIFICATE OF PARTICIPATION
1420
2016099 SM SAINS LAHAD DATU
REZKI BINTI ISMAIL
2016099J10
JUNIOR
CERTIFICATE OF PARTICIPATION
1421
2016099 SM SAINS LAHAD DATU
ABD AZIZ KURSANI B. ASSAFFAL@SAMSUL KAMAL
2016099J11
JUNIOR
CERTIFICATE OF PARTICIPATION
1422
2016099 SM SAINS LAHAD DATU
MUHAMMAD IZZAT BIN MADDIMUNRI
2016099J14
JUNIOR
CERTIFICATE OF PARTICIPATION
1423
2016099 SM SAINS LAHAD DATU
FARIS ZUHAIR BIN AHMAD
2016099C00
CADET
CERTIFICATE OF PARTICIPATION
1424
2016099 SM SAINS LAHAD DATU
HAZWAN HAZIQ BIN MARUPIN
2016099C06
CADET
CERTIFICATE OF PARTICIPATION
1425
2016099 SM SAINS LAHAD DATU
PIRIYAH A/P MANI VANNAN
2016099C05
CADET
CERTIFICATE OF PARTICIPATION
1426
2016100 SEKOLAH KEBANGSAAN SERI BERANG
MUHAMMAD SYAMIL AMMAR BIN MUHD SABRI
2016100B04
BENJAMIN
HONORABLE MENTION
1427
2016100 SEKOLAH KEBANGSAAN SERI BERANG
NURUL AZLEEN HIDAYAH BT MOHD HANAFI
2016100B01
BENJAMIN
HONORABLE MENTION
1428
2016100 SEKOLAH KEBANGSAAN SERI BERANG
NUR ZULAIKHA AMNI BINTI AZHAR
2016100B02
BENJAMIN
HONORABLE MENTION
1429
2016100 SEKOLAH KEBANGSAAN SERI BERANG
NURIN FARHAH BINTI HAMDI
2016100B00
BENJAMIN
HONORABLE MENTION
1430
2016100 SEKOLAH KEBANGSAAN SERI BERANG
MUHAMMAD ADDARQUTHNI AZIM BIN AZMI
2016100B03
BENJAMIN
CERTIFICATE OF PARTICIPATION
1431
2016101 SK (AGAMA) MAJLIS ISLAM SARAWAK BINTULU
MUHAMMAD DANIEL NURHAKIM BIN MOHD KHAIRULNIZAM
2016101E01
ECOLIER
HONORABLE MENTION
1432
2016101 SK (AGAMA) MAJLIS ISLAM SARAWAK BINTULU
FARAH INSYIRAH BINTI MUHAMMAD FAIZ CITRON
2016101E00
ECOLIER
HONORABLE MENTION
1433
2016101 SK (AGAMA) MAJLIS ISLAM SARAWAK BINTULU
HARIZAH IZYAN BINTI IBRAHIM
2016101B13
BENJAMIN
SILVER AWARD
1434
2016101 SK (AGAMA) MAJLIS ISLAM SARAWAK BINTULU
AISYAH NABEELA BINTI ANUAR
2016101B08
BENJAMIN
BRONZE AWARD
1435
2016101 SK (AGAMA) MAJLIS ISLAM SARAWAK BINTULU
DANIA IRDINA BINTI RAJEE
2016101B12
BENJAMIN
HONORABLE MENTION
1436
2016101 SK (AGAMA) MAJLIS ISLAM SARAWAK BINTULU
MUHAMMAD LUKMAN NURHAKIM BIN MOHD KHAIRULNIZAM
2016101B02
BENJAMIN
HONORABLE MENTION
1437
2016101 SK (AGAMA) MAJLIS ISLAM SARAWAK BINTULU
MOHAMMAD MUIZZUDDIN BIN RAMZI
2016101B06
BENJAMIN
HONORABLE MENTION
1438
2016101 SK (AGAMA) MAJLIS ISLAM SARAWAK BINTULU
NURHAZIQAH BINTI HASBI
2016101B14
BENJAMIN
HONORABLE MENTION
1439
2016101 SK (AGAMA) MAJLIS ISLAM SARAWAK BINTULU
ISRA HAZWAN BIN ISMANDI
2016101B04
BENJAMIN
HONORABLE MENTION
1440
2016101 SK (AGAMA) MAJLIS ISLAM SARAWAK BINTULU
AFIFUDIN BIN BAHARIN
2016101B05
BENJAMIN
HONORABLE MENTION
1441
2016101 SK (AGAMA) MAJLIS ISLAM SARAWAK BINTULU
MUHAMMAD FARIZ BIN MUHAMMAD FAIZ CITRON
2016101B03
BENJAMIN
CERTIFICATE OF PARTICIPATION
1442
2016101 SK (AGAMA) MAJLIS ISLAM SARAWAK BINTULU
AHMAD KHAIRUL REDZAA BIN ABDULLAH RAMLI
2016101B07
BENJAMIN
CERTIFICATE OF PARTICIPATION
1443
2016102 SM ST. PATRICK
ALFON CHUAFON
2016102S03
STUDENT
BRONZE AWARD
1444
2016102 SM ST. PATRICK
NABIHAH MAISARAH BINTI ALIAMAT
2016102J01
JUNIOR
HONORABLE MENTION
1445
2016102 SM ST. PATRICK
SITI WARDINA SAFFIYYAH
2016102J00
JUNIOR
HONORABLE MENTION
1446
2016102 SM ST. PATRICK
NAZURAH AFIQAH BINTI ALIAMAT
2016102J02
JUNIOR
CERTIFICATE OF PARTICIPATION
1447
2016103 SEKOLAH MENENGAH SETIABUDI
MOHAMAD 'IZZAT ZIKRY BIN MOHAMAD AMRI
2016103J23
JUNIOR
BRONZE AWARD
1448
2016103 SEKOLAH MENENGAH SETIABUDI
MUHAMMAD IMRAN BIN MOHD RADZI
2016103J20
JUNIOR
BRONZE AWARD
1449
2016103 SEKOLAH MENENGAH SETIABUDI
MUHAMMAD IRFAN BIN MOHD AZMI
2016103J22
JUNIOR
BRONZE AWARD
1450
2016103 SEKOLAH MENENGAH SETIABUDI
SYARIFAH NURUL AMILIN BINTI SAYED MOHD LAHADA
2016103J15
JUNIOR
BRONZE AWARD
1451
2016103 SEKOLAH MENENGAH SETIABUDI
NUR FARAH NUHA BINTI UMAV MAJID
2016103J17
JUNIOR
HONORABLE MENTION
1452
2016103 SEKOLAH MENENGAH SETIABUDI
IZZATI MUNIRAH BINTI MAZLAN
2016103J10
JUNIOR
HONORABLE MENTION
1453
2016103 SEKOLAH MENENGAH SETIABUDI
MUHAMMAD IMRAN BIN KAMRUZZAMAN
2016103J18
JUNIOR
HONORABLE MENTION
1454
2016103 SEKOLAH MENENGAH SETIABUDI
NUR ALIAH ZAHRA BINTI FASIR
2016103J14
JUNIOR
HONORABLE MENTION
1455
2016103 SEKOLAH MENENGAH SETIABUDI
NURUL ATIQAH BINTI ZAHARI
2016103J11
JUNIOR
HONORABLE MENTION
1456
2016103 SEKOLAH MENENGAH SETIABUDI
MUHAMMAD AFIQ BIN AHMAD ZAWAWI
2016103J12
JUNIOR
HONORABLE MENTION
1457
2016103 SEKOLAH MENENGAH SETIABUDI
MUHAMMAD AZAMUDDIN BIN MOHD ARSHAD
2016103J24
JUNIOR
HONORABLE MENTION
1458
2016103 SEKOLAH MENENGAH SETIABUDI
KHALISA LUA MAE BINTI MUHAMMAD RIDHA LUA KEONG TAT
2016103C03
CADET
HONORABLE MENTION
1459
2016103 SEKOLAH MENENGAH SETIABUDI
AHMAD SHAMIL BIN MOHD ASLAM
2016103J19
JUNIOR
HONORABLE MENTION
1460
2016103 SEKOLAH MENENGAH SETIABUDI
NUR INAS AZMINA BT KAMARUDDIN
2016103C04
CADET
HONORABLE MENTION
1461
2016103 SEKOLAH MENENGAH SETIABUDI
ADRIANA BATRISYIA HASNAN
2016103J08
JUNIOR
CERTIFICATE OF PARTICIPATION
1462
2016103 SEKOLAH MENENGAH SETIABUDI
NAYLI AQILAH BT MOHAMAD AZAM
2016103S27
STUDENT
HONORABLE MENTION
1463
2016103 SEKOLAH MENENGAH SETIABUDI
NIK AQIL FARHAN B. NIK MOHD ERMAN
2016103C01
CADET
HONORABLE MENTION
1464
2016103 SEKOLAH MENENGAH SETIABUDI
NURUL ILHAM BINTI MOHD AZMI
2016103C00
CADET
HONORABLE MENTION
1465
2016103 SEKOLAH MENENGAH SETIABUDI
MUHAMMAD NAQIB SYAHMI BIN ABDUL RAZAK
2016103J25
JUNIOR
CERTIFICATE OF PARTICIPATION
1466
2016103 SEKOLAH MENENGAH SETIABUDI
NURUL IZZAH BINTI MOHD AZMI
2016103J13
JUNIOR
CERTIFICATE OF PARTICIPATION
1467
2016103 SEKOLAH MENENGAH SETIABUDI
NUR AINA ZAYANI BINTI YUSAINI
2016103J09
JUNIOR
CERTIFICATE OF PARTICIPATION
1468
2016103 SEKOLAH MENENGAH SETIABUDI
MUHAMMAD MIRZA AHNAF BIN MOHD FAIRUZ
2016103C05
CADET
CERTIFICATE OF PARTICIPATION
1469
2016103 SEKOLAH MENENGAH SETIABUDI
NURUL HANA' BT. MOHD AKMAL
2016103J16
JUNIOR
CERTIFICATE OF PARTICIPATION
1470
2016103 SEKOLAH MENENGAH SETIABUDI
WAN ANNISA SOFIA BT. WAN KAMARUDDIN
2016103S26
STUDENT
CERTIFICATE OF PARTICIPATION
1471
2016103 SEKOLAH MENENGAH SETIABUDI
UMAIRATUL SYAZIAH ROESLAN
2016103J21
JUNIOR
CERTIFICATE OF PARTICIPATION
1472
2016103 SEKOLAH MENENGAH SETIABUDI
NADEA SYAQIERA BT. AHMAD SYIHAN
2016103C07
CADET
CERTIFICATE OF PARTICIPATION
1473
2016103 SEKOLAH MENENGAH SETIABUDI
NUR NABILAH ATHIRAH BT ZULKIFFLIE
2016103C02
CADET
CERTIFICATE OF PARTICIPATION
1474
2016103 SEKOLAH MENENGAH SETIABUDI
NURSHAHIRA IZZANI BINTI MUHAMAD FAIZAL
2016103C06
CADET
CERTIFICATE OF PARTICIPATION
1475
2016104 SMK SEGALIUD
MELKI J.LANGKAN
2016104J00
JUNIOR
CERTIFICATE OF PARTICIPATION
1476
2016104 SMK SEGALIUD
ELIEZER NEVALL ANTHONY
2016104J01
JUNIOR
CERTIFICATE OF PARTICIPATION
1477
2016104 SMK SEGALIUD
MICHELLE YAP AI THING
2016104J05
JUNIOR
CERTIFICATE OF PARTICIPATION
1478
2016104 SMK SEGALIUD
JULIAN MESANIS
2016104J04
JUNIOR
CERTIFICATE OF PARTICIPATION
1479
2016104 SMK SEGALIUD
LAWRENCE LOIPAN
2016104J03
JUNIOR
CERTIFICATE OF PARTICIPATION
1480
2016104 SMK SEGALIUD
EMYLIA BINTI ELVIS
2016104S08
STUDENT
CERTIFICATE OF PARTICIPATION
1481
2016104 SMK SEGALIUD
JACHINTA ELYZA HUSSIN
2016104S07
STUDENT
CERTIFICATE OF PARTICIPATION
1482
2016104 SMK SEGALIUD
NURUL ATIQAH BINTI MOHD AZMI
2016104J02
JUNIOR
CERTIFICATE OF PARTICIPATION
1483
2016104 SMK SEGALIUD
HARRY MARTIN
2016104S06
STUDENT
CERTIFICATE OF PARTICIPATION
1484
2016105 GRACE CHARISMATIC CENTRE HOMESCHOOL
LAN CHUN YI
2016105J00
JUNIOR
HONORABLE MENTION
1485
2016106 MRSM LENGGONG
MOHAMAD BADRUL AMIN BIN YUSAINI
2016106C08
CADET
CERTIFICATE OF PARTICIPATION
1486
2016106 MRSM LENGGONG
AHMAD FARHAT BIN AHMAD FAUZI
2016106C07
CADET
CERTIFICATE OF PARTICIPATION
1487
2016106 MRSM LENGGONG
NUR AKMAR BINTI NOOR AZMI
2016106C01
CADET
CERTIFICATE OF PARTICIPATION
1488
2016106 MRSM LENGGONG
DAYANG SITI HAJAR BINTI ABDUL RAHMAN
2016106C02
CADET
CERTIFICATE OF PARTICIPATION
1489
2016106 MRSM LENGGONG
KHAIRUNNISA BINTI KAMARUL AMRI
2016106C00
CADET
CERTIFICATE OF PARTICIPATION
1490
2016106 MRSM LENGGONG
MUHAMMAD AZAMUDDIN BIN ISMAIL
2016106C06
CADET
CERTIFICATE OF PARTICIPATION
1491
2016106 MRSM LENGGONG
NUR SYAKILA ADIBA BINTI MOHD NAZIR
2016106C03
CADET
CERTIFICATE OF PARTICIPATION
1492
2016106 MRSM LENGGONG
HARITH ZHARFAN BIN SUHAZLEY
2016106C09
CADET
CERTIFICATE OF PARTICIPATION
1493
2016106 MRSM LENGGONG
MUHAMMAD FAKHARUDDIN HAKIMI BIN KAMALUDDIN
2016106C05
CADET
CERTIFICATE OF PARTICIPATION
1494
2016106 MRSM LENGGONG
NUR AIN NABILA
2016106C04
CADET
CERTIFICATE OF PARTICIPATION
1495
2016107 SMK TENGKU MAHMUD
CHAI SHIRLEY
2016107S17
STUDENT
SILVER AWARD
1496
2016107 SMK TENGKU MAHMUD
PONG YU XIN
2016107S08
STUDENT
BRONZE AWARD
1497
2016107 SMK TENGKU MAHMUD
TEE JUN JOE
2016107S01
STUDENT
HONORABLE MENTION
1498
2016107 SMK TENGKU MAHMUD
MUHAMMAD KHAIRUL WAFIQ BIN NADZRI
2016107S10
STUDENT
HONORABLE MENTION
1499
2016107 SMK TENGKU MAHMUD
HONG YI HUEY
2016107J24
JUNIOR
HONORABLE MENTION
1500
2016107 SMK TENGKU MAHMUD
SIM CHONG HWANG
2016107S06
STUDENT
HONORABLE MENTION
1501
2016107 SMK TENGKU MAHMUD
FAN WILLIE
2016107J23
JUNIOR
HONORABLE MENTION
1502
2016107 SMK TENGKU MAHMUD
NUR FATIHAH BT CHE KADIR
2016107S19
STUDENT
HONORABLE MENTION
1503
2016107 SMK TENGKU MAHMUD
MUHAMMAD ALIF NURUDDIN BIN KHAIRIN BASIR
2016107S05
STUDENT
HONORABLE MENTION
1504
2016107 SMK TENGKU MAHMUD
NUR AINA SYAFINI BINTI RASDI
2016107S20
STUDENT
HONORABLE MENTION
1505
2016107 SMK TENGKU MAHMUD
POI MIN MIN
2016107S03
STUDENT
HONORABLE MENTION
1506
2016107 SMK TENGKU MAHMUD
TOH SHEK MAN
2016107S15
STUDENT
HONORABLE MENTION
1507
2016107 SMK TENGKU MAHMUD
LEE SIEW LI
2016107S09
STUDENT
HONORABLE MENTION
1508
2016107 SMK TENGKU MAHMUD
RABI'ATUL ADAWIYYAH BINTI ABDUL HAMID
2016107S14
STUDENT
HONORABLE MENTION
1509
2016107 SMK TENGKU MAHMUD
LIEW RUI ZHI
2016107C22
CADET
HONORABLE MENTION
1510
2016107 SMK TENGKU MAHMUD
CHIA SHIR LEY
2016107S21
STUDENT
CERTIFICATE OF PARTICIPATION
1511
2016107 SMK TENGKU MAHMUD
NURLIYANA BINTI SHAMSUDIN
2016107S11
STUDENT
CERTIFICATE OF PARTICIPATION
1512
2016107 SMK TENGKU MAHMUD
CINDY LUA
2016107S02
STUDENT
CERTIFICATE OF PARTICIPATION
1513
2016107 SMK TENGKU MAHMUD
MUHAMMAD HAATEM BIN MOHD IQBAL
2016107S12
STUDENT
CERTIFICATE OF PARTICIPATION
1514
2016107 SMK TENGKU MAHMUD
ONG ZHONG XIN
2016107S07
STUDENT
CERTIFICATE OF PARTICIPATION
1515
2016107 SMK TENGKU MAHMUD
CHE SITI NURFADIELA BINTI CHE ISMAIL
2016107S04
STUDENT
CERTIFICATE OF PARTICIPATION
1516
2016107 SMK TENGKU MAHMUD
TENGKU FADHLIN TENGKU MOHMED NOOR IZAM
2016107S00
STUDENT
CERTIFICATE OF PARTICIPATION
1517
2016108 SMK KUBANG KERIAN
NIK NUR ATHIRAH BINTI NIK MUSTAPA
2016108S04
STUDENT
HONORABLE MENTION
1518
2016108 SMK KUBANG KERIAN
NUR EISYA ALIS BINTI KAMARUL HISHAM
2016108J03
JUNIOR
HONORABLE MENTION
1519
2016108 SMK KUBANG KERIAN
MISHA BINTI JOHARI
2016108C02
CADET
HONORABLE MENTION
1520
2016108 SMK KUBANG KERIAN
DANIEL IMAN BIN SHAH RIDZA
2016108C01
CADET
CERTIFICATE OF PARTICIPATION
1521
2016108 SMK KUBANG KERIAN
RAJA ADAM AHMAD BIN RAJA ISKANDAR
2016108C00
CADET
CERTIFICATE OF PARTICIPATION
1522
2016109 SMK USJ 12
RYAN HEW WEI MENG
2016109J00
JUNIOR
HONORABLE MENTION
1523
2016109 SMK USJ 12
TEO WINNIE
2016109S02
STUDENT
HONORABLE MENTION
1524
2016109 SMK USJ 12
RAGHAV MENON
2016109S05
STUDENT
HONORABLE MENTION
1525
2016109 SMK USJ 12
LEE ZHE WEN
2016109S03
STUDENT
HONORABLE MENTION
1526
2016109 SMK USJ 12
RUHIISH VIJAIAN
2016109S01
STUDENT
CERTIFICATE OF PARTICIPATION
1527
2016109 SMK USJ 12
YEW JUN XIAN
2016109S04
STUDENT
CERTIFICATE OF PARTICIPATION
1528
2016110 SK TAMAN SURIA
DANISH FARHAN BIN AHMAD ZAIDI
2016110B01
BENJAMIN
GOLD AWARD
1529
2016110 SK TAMAN SURIA
SYAHMIE XYNY BIN HARRIS NASUTION
2016110B00
BENJAMIN
HONORABLE MENTION
1530
2016110 SK TAMAN SURIA
NURUL ZAFFRIENA ARIESYA BINTI OMAR
2016110B02
BENJAMIN
HONORABLE MENTION
1531
2016111 SK PUTERI
SUVARNA LEISHA VARMA
2016111E01
ECOLIER
HONORABLE MENTION
1532
2016111 SK PUTERI
RAHINI SAIESHREE A/P SURENDRAN
2016111E00
ECOLIER
CERTIFICATE OF PARTICIPATION
1533
2016111 SK PUTERI
HARSHAVARDINI SARAWANAN
2016111B03
BENJAMIN
HONORABLE MENTION
1534
2016111 SK PUTERI
NUR IRSYA SAFFIYA BINTI MOHD YUNUS
2016111B04
BENJAMIN
HONORABLE MENTION
1535
2016111 SK PUTERI
NUR INTAN ALYAA BT MOHD ZAINI
2016111B02
BENJAMIN
CERTIFICATE OF PARTICIPATION
1536
2016112 SMKA SHEIKH ABDUL MALEK
MUHAMMAD AIMAN SAFUAN BIN MOHD NOOR
2016112J06
JUNIOR
BRONZE AWARD
1537
2016112 SMKA SHEIKH ABDUL MALEK
MUHAMMAD ZARIF NAZMIE BIN ZAKI
2016112J04
JUNIOR
HONORABLE MENTION
1538
2016112 SMKA SHEIKH ABDUL MALEK
MALIANA AMANI BINTI CHE RAZALI
2016112J01
JUNIOR
HONORABLE MENTION
1539
2016112 SMKA SHEIKH ABDUL MALEK
NADIAH SAFIAH BINTI ZULKIFLI
2016112J03
JUNIOR
HONORABLE MENTION
1540
2016112 SMKA SHEIKH ABDUL MALEK
NURULAIMI HANNANI BINTI MOHAMMAD
2016112J02
JUNIOR
HONORABLE MENTION
1541
2016112 SMKA SHEIKH ABDUL MALEK
SITI AISYAH AFIQAH BT MAT FADHIL
2016112S14
STUDENT
HONORABLE MENTION
1542
2016112 SMKA SHEIKH ABDUL MALEK
HANIFAH BINTI MOHD ROFIQ
2016112J00
JUNIOR
HONORABLE MENTION
1543
2016112 SMKA SHEIKH ABDUL MALEK
SYERIN SYUZIANA BINTI SALIM
2016112S07
STUDENT
HONORABLE MENTION
1544
2016112 SMKA SHEIKH ABDUL MALEK
NURUL SYAFIQAH BINTI MUHAMMAD AMIN LAI
2016112S08
STUDENT
HONORABLE MENTION
1545
2016112 SMKA SHEIKH ABDUL MALEK
MUHAMMAD FAWWAZ FIKRI BIN HANAFI
2016112J05
JUNIOR
CERTIFICATE OF PARTICIPATION
1546
2016112 SMKA SHEIKH ABDUL MALEK
WAFAA' BINTI ZAKARIA
2016112S10
STUDENT
HONORABLE MENTION
1547
2016112 SMKA SHEIKH ABDUL MALEK
NURHANIS SYAHIRAH BINTI ADNAN
2016112S17
STUDENT
CERTIFICATE OF PARTICIPATION
1548
2016112 SMKA SHEIKH ABDUL MALEK
NABILAH BINTI ARIFIN
2016112S15
STUDENT
CERTIFICATE OF PARTICIPATION
1549
2016112 SMKA SHEIKH ABDUL MALEK
NURUL 'IZZAH NAJIBAH BINTI MATSOR
2016112S11
STUDENT
CERTIFICATE OF PARTICIPATION
1550
2016112 SMKA SHEIKH ABDUL MALEK
SARAH NADHIRAH BINTI NIZE
2016112S12
STUDENT
CERTIFICATE OF PARTICIPATION
1551
2016112 SMKA SHEIKH ABDUL MALEK
MAISARAH BINTI MOHD AMINUDIN
2016112S16
STUDENT
CERTIFICATE OF PARTICIPATION
1552
2016112 SMKA SHEIKH ABDUL MALEK
NUR NAJIHAH BINTI MAT RANI
2016112S18
STUDENT
CERTIFICATE OF PARTICIPATION
1553
2016112 SMKA SHEIKH ABDUL MALEK
SYAFRIN NAZILA BINTI YUSOF
2016112S09
STUDENT
CERTIFICATE OF PARTICIPATION
1554
2016112 SMKA SHEIKH ABDUL MALEK
WAN NURNABIHAH BINTI WAN MUHAMMED SAMSURI
2016112S13
STUDENT
CERTIFICATE OF PARTICIPATION
1555
2016113 SJKC SIN MIN B
ERICA KEOK JENG JENG
2016113E00
ECOLIER
CERTIFICATE OF PARTICIPATION
1556
2016114 SM LODGE
ASHLEIGH LEE YIN
2016114C04
CADET
SILVER AWARD
1557
2016114 SM LODGE
ETHAN JAMES KHO LIK JEN
2016114S05
STUDENT
SILVER AWARD
1558
2016114 SM LODGE
IAN EMMANUEL KHO
2016114C01
CADET
BRONZE AWARD
1559
2016114 SM LODGE
PRISCILLA TAN PEI YII
2016114C03
CADET
BRONZE AWARD
1560
2016114 SM LODGE
BRENDAN WONG ZHI CHENG
2016114S06
STUDENT
HONORABLE MENTION
1561
2016114 SM LODGE
AMANDA LEE YEE JING
2016114C02
CADET
HONORABLE MENTION
1562
2016114 SM LODGE
YEO WEI HUNG
2016114S07
STUDENT
CERTIFICATE OF PARTICIPATION
1563
2016114 SM LODGE
NOLAN SIA YAO CHUEN
2016114C00
CADET
CERTIFICATE OF PARTICIPATION
1564
2016115 SMK KEPONG BARU
TAANUSHA SREE GOPALA KUMAR
2016115J01
JUNIOR
HONORABLE MENTION
1565
2016115 SMK KEPONG BARU
LEENA ARUMUGASAMY
2016115J02
JUNIOR
HONORABLE MENTION
1566
2016115 SMK KEPONG BARU
GUNASUNTHARI A/P S.SUBRAMANIAM
2016115J00
JUNIOR
CERTIFICATE OF PARTICIPATION
1567
2016115 SMK KEPONG BARU
HOH JI HIN
2016115S03
STUDENT
CERTIFICATE OF PARTICIPATION
1568
2016116 SMK INFANT JESUS CONVENT MELAKA
ANNABELLE SHERYLYNN BATEMAN
2016116S11
STUDENT
HONORABLE MENTION
1569
2016116 SMK INFANT JESUS CONVENT MELAKA
KWAN WEN XIAN
2016116S09
STUDENT
HONORABLE MENTION
1570
2016116 SMK INFANT JESUS CONVENT MELAKA
TEO SHU WEN
2016116J04
JUNIOR
HONORABLE MENTION
1571
2016116 SMK INFANT JESUS CONVENT MELAKA
LEE VOON HUI
2016116S08
STUDENT
HONORABLE MENTION
1572
2016116 SMK INFANT JESUS CONVENT MELAKA
JESSIE AW ZI LING
2016116J03
JUNIOR
CERTIFICATE OF PARTICIPATION
1573
2016116 SMK INFANT JESUS CONVENT MELAKA
JUNNE KHOO SHWU TENG
2016116J02
JUNIOR
CERTIFICATE OF PARTICIPATION
1574
2016116 SMK INFANT JESUS CONVENT MELAKA
SHAMINI A/P MOGAN
2016116S13
STUDENT
CERTIFICATE OF PARTICIPATION
1575
2016116 SMK INFANT JESUS CONVENT MELAKA
JULIANNE JOHN
2016116S05
STUDENT
CERTIFICATE OF PARTICIPATION
1576
2016116 SMK INFANT JESUS CONVENT MELAKA
RUTH ELIZABETH ABRAHAM
2016116S06
STUDENT
CERTIFICATE OF PARTICIPATION
1577
2016116 SMK INFANT JESUS CONVENT MELAKA
SHARON MICHAEL
2016116S07
STUDENT
CERTIFICATE OF PARTICIPATION
1578
2016116 SMK INFANT JESUS CONVENT MELAKA
PRETTY A/P RAMESH
2016116S12
STUDENT
CERTIFICATE OF PARTICIPATION
1579
2016116 SMK INFANT JESUS CONVENT MELAKA
FOO EU FANG
2016116S10
STUDENT
CERTIFICATE OF PARTICIPATION
1580
2016116 SMK INFANT JESUS CONVENT MELAKA
BAVVAAANI J.SUBRAMANIAM
2016116C00
CADET
CERTIFICATE OF PARTICIPATION
1581
2016116 SMK INFANT JESUS CONVENT MELAKA
BAWANI A/P SIVAKUMAR
2016116J01
JUNIOR
CERTIFICATE OF PARTICIPATION
1582
2016117 SK 2 KUALA AMPANG
SOFEA JASMIN POEDJO WITJAKSONO
2016117B00
BENJAMIN
HONORABLE MENTION
1583
2016117 SK 2 KUALA AMPANG
TANJILA BINTI RASHID
2016117B01
BENJAMIN
CERTIFICATE OF PARTICIPATION
1584
2016118 ST.JOHN'S INTERNATIONAL SCHOOL
VISHAL RAJ KUHARAJ
2016118B00
BENJAMIN
CERTIFICATE OF PARTICIPATION
1585
2016118 ST.JOHN'S INTERNATIONAL SCHOOL
CHAI TSE WEI
2016118C01
CADET
HONORABLE MENTION
1586
2016118 ST.JOHN'S INTERNATIONAL SCHOOL
JONATHAN CHENG HOR FOONG
2016118C02
CADET
CERTIFICATE OF PARTICIPATION
1587
2016119 SRI KUALA LUMPUR (SECONDARY) SCHOOL
TAN JIAJUN
2016119J36
JUNIOR
GOLD AWARD
1588
2016119 SRI KUALA LUMPUR (SECONDARY) SCHOOL
JUSTIN TAN JUN SHENG
2016119J26
JUNIOR
SILVER AWARD
1589
2016119 SRI KUALA LUMPUR (SECONDARY) SCHOOL
KANG JUN YANG
2016119J27
JUNIOR
SILVER AWARD
1590
2016119 SRI KUALA LUMPUR (SECONDARY) SCHOOL
LIM JUN YEN
2016119J28
JUNIOR
SILVER AWARD
1591
2016119 SRI KUALA LUMPUR (SECONDARY) SCHOOL
KOH WEE LEE
2016119J01
JUNIOR
SILVER AWARD
1592
2016119 SRI KUALA LUMPUR (SECONDARY) SCHOOL
NICHOLAS LOH TZE YANG
2016119J04
JUNIOR
SILVER AWARD
1593
2016119 SRI KUALA LUMPUR (SECONDARY) SCHOOL
LEE SHUET YI
2016119J13
JUNIOR
BRONZE AWARD
1594
2016119 SRI KUALA LUMPUR (SECONDARY) SCHOOL
SAI YIN CHEN
2016119S42
STUDENT
SILVER AWARD
1595
2016119 SRI KUALA LUMPUR (SECONDARY) SCHOOL
DYLAN YAP JIA HAN
2016119J21
JUNIOR
BRONZE AWARD
1596
2016119 SRI KUALA LUMPUR (SECONDARY) SCHOOL
FELICIA SANTOSO
2016119J23
JUNIOR
BRONZE AWARD
1597
2016119 SRI KUALA LUMPUR (SECONDARY) SCHOOL
WILLIAM MAH SOON YOONG
2016119J10
JUNIOR
BRONZE AWARD
1598
2016119 SRI KUALA LUMPUR (SECONDARY) SCHOOL
CHOI SZUN KIDD
2016119J12
JUNIOR
BRONZE AWARD
1599
2016119 SRI KUALA LUMPUR (SECONDARY) SCHOOL
CHEAT YI XUAN
2016119J15
JUNIOR
BRONZE AWARD
1600
2016119 SRI KUALA LUMPUR (SECONDARY) SCHOOL
HONG GAY SENG
2016119J03
JUNIOR
BRONZE AWARD
1601
2016119 SRI KUALA LUMPUR (SECONDARY) SCHOOL
MOHAMAD JEFRI LIAW
2016119J25
JUNIOR
BRONZE AWARD
1602
2016119 SRI KUALA LUMPUR (SECONDARY) SCHOOL
TAN YAN POR
2016119J38
JUNIOR
HONORABLE MENTION
1603
2016119 SRI KUALA LUMPUR (SECONDARY) SCHOOL
CHUA CHENG SYUEN
2016119J18
JUNIOR
HONORABLE MENTION
1604
2016119 SRI KUALA LUMPUR (SECONDARY) SCHOOL
MI SYUU TOZU
2016119J29
JUNIOR
HONORABLE MENTION
1605
2016119 SRI KUALA LUMPUR (SECONDARY) SCHOOL
WONG YI XIONG
2016119J02
JUNIOR
HONORABLE MENTION
1606
2016119 SRI KUALA LUMPUR (SECONDARY) SCHOOL
DANNIELLE OOI ZIE JHEAN
2016119J19
JUNIOR
HONORABLE MENTION
1607
2016119 SRI KUALA LUMPUR (SECONDARY) SCHOOL
OW YONG CHEE SENG
2016119J32
JUNIOR
HONORABLE MENTION
1608
2016119 SRI KUALA LUMPUR (SECONDARY) SCHOOL
PONG ZHONG ZHE
2016119J34
JUNIOR
HONORABLE MENTION
1609
2016119 SRI KUALA LUMPUR (SECONDARY) SCHOOL
XAN JEROME TAN JOON LOONG
2016119J41
JUNIOR
HONORABLE MENTION
1610
2016119 SRI KUALA LUMPUR (SECONDARY) SCHOOL
BRANDON SO MAN HONG
2016119J14
JUNIOR
HONORABLE MENTION
1611
2016119 SRI KUALA LUMPUR (SECONDARY) SCHOOL
FOONG KIT WAH
2016119J24
JUNIOR
HONORABLE MENTION
1612
2016119 SRI KUALA LUMPUR (SECONDARY) SCHOOL
WONG QUAN SHUEN
2016119J40
JUNIOR
HONORABLE MENTION
1613
2016119 SRI KUALA LUMPUR (SECONDARY) SCHOOL
TAN JIN ZHI
2016119J37
JUNIOR
HONORABLE MENTION
1614
2016119 SRI KUALA LUMPUR (SECONDARY) SCHOOL
CHIN YUKUAN
2016119J16
JUNIOR
HONORABLE MENTION
1615
2016119 SRI KUALA LUMPUR (SECONDARY) SCHOOL
LEONARD KHOO WEI QUAN
2016119J08
JUNIOR
HONORABLE MENTION
1616
2016119 SRI KUALA LUMPUR (SECONDARY) SCHOOL
TAN TSIEN EE
2016119J11
JUNIOR
HONORABLE MENTION
1617
2016119 SRI KUALA LUMPUR (SECONDARY) SCHOOL
JUSTIN LIEW YU PING
2016119J05
JUNIOR
HONORABLE MENTION
1618
2016119 SRI KUALA LUMPUR (SECONDARY) SCHOOL
NIVINZ NG MEI WEN
2016119J31
JUNIOR
HONORABLE MENTION
1619
2016119 SRI KUALA LUMPUR (SECONDARY) SCHOOL
DINESH MANOHARAN
2016119J06
JUNIOR
HONORABLE MENTION
1620
2016119 SRI KUALA LUMPUR (SECONDARY) SCHOOL
NG JI HAHN
2016119J09
JUNIOR
HONORABLE MENTION
1621
2016119 SRI KUALA LUMPUR (SECONDARY) SCHOOL
DHIREN SINGH LIM RANU
2016119J20
JUNIOR
CERTIFICATE OF PARTICIPATION
1622
2016119 SRI KUALA LUMPUR (SECONDARY) SCHOOL
CHONG RI HANG
2016119J17
JUNIOR
CERTIFICATE OF PARTICIPATION
1623
2016119 SRI KUALA LUMPUR (SECONDARY) SCHOOL
WILLY TOH CHUN JEAT
2016119J39
JUNIOR
CERTIFICATE OF PARTICIPATION
1624
2016119 SRI KUALA LUMPUR (SECONDARY) SCHOOL
MUHAMMAD ARIF BIN MOHD NAJIB
2016119J30
JUNIOR
CERTIFICATE OF PARTICIPATION
1625
2016119 SRI KUALA LUMPUR (SECONDARY) SCHOOL
MANDY CHUA E WEI
2016119C00
CADET
HONORABLE MENTION
1626
2016119 SRI KUALA LUMPUR (SECONDARY) SCHOOL
KISHANRAJ ALAGAYAH
2016119J07
JUNIOR
CERTIFICATE OF PARTICIPATION
1627
2016119 SRI KUALA LUMPUR (SECONDARY) SCHOOL
ROLAND CHUA SIEW ONG
2016119J35
JUNIOR
CERTIFICATE OF PARTICIPATION
1628
2016119 SRI KUALA LUMPUR (SECONDARY) SCHOOL
PHIBE TAN ZHI HUI
2016119J33
JUNIOR
CERTIFICATE OF PARTICIPATION
1629
2016119 SRI KUALA LUMPUR (SECONDARY) SCHOOL
EDWARD YAP JENN LIM
2016119J22
JUNIOR
CERTIFICATE OF PARTICIPATION
1630
2016120 SMK BANDAR BARU SERTING
AIDA FARIHAH BINTI AMIR HASZUWANNI
2016120J02
JUNIOR
HONORABLE MENTION
1631
2016120 SMK BANDAR BARU SERTING
FATIN SYAKIRAH BINTI MOHD SALLEH
2016120J00
JUNIOR
CERTIFICATE OF PARTICIPATION
1632
2016120 SMK BANDAR BARU SERTING
AMIRA SHAHIRA BT SHAHROM
2016120S03
STUDENT
CERTIFICATE OF PARTICIPATION
1633
2016120 SMK BANDAR BARU SERTING
ANIS AFIQAH BT ABD AZIZ
2016120J01
JUNIOR
CERTIFICATE OF PARTICIPATION
1634
2016120 SMK BANDAR BARU SERTING
AINUR ASLAH BINTI JAMALUDIN
2016120S04
STUDENT
CERTIFICATE OF PARTICIPATION
1635
2016122 SMK (P) SULTAN IBRAHIM
NUR DINA BINTI MUHAMMAD FUAD
2016122J04
JUNIOR
GOLD AWARD
1636
2016122 SMK (P) SULTAN IBRAHIM
NURUL FATIHAH BINTI RAHIMI
2016122J05
JUNIOR
CERTIFICATE OF PARTICIPATION
1637
2016122 SMK (P) SULTAN IBRAHIM
MEERA SREE A/P SATHASILEN
2016122C00
CADET
HONORABLE MENTION
1638
2016122 SMK (P) SULTAN IBRAHIM
LELAYANI A/P THANAPALAN
2016122J03
JUNIOR
CERTIFICATE OF PARTICIPATION
1639
2016122 SMK (P) SULTAN IBRAHIM
GAYATTHIRY A/P MORGAN
2016122C01
CADET
CERTIFICATE OF PARTICIPATION
1640
2016122 SMK (P) SULTAN IBRAHIM
GEETHA GANESAN
2016122C02
CADET
CERTIFICATE OF PARTICIPATION
1641
2016123 MRSM PENGKALAN HULU
MUHAMMAD SYAHIN BIN MAHBUB AHMAD
2016123S05
STUDENT
HONORABLE MENTION
1642
2016123 MRSM PENGKALAN HULU
NUR AIN KAMILIA BINTI AZMI
2016123S03
STUDENT
HONORABLE MENTION
1643
2016123 MRSM PENGKALAN HULU
NUR QISTINA BINTI AHMAD RIZLAN
2016123S00
STUDENT
CERTIFICATE OF PARTICIPATION
1644
2016123 MRSM PENGKALAN HULU
FATIN NUR ADRIANA BINTI MUHAMAD HAKIMI
2016123S07
STUDENT
CERTIFICATE OF PARTICIPATION
1645
2016123 MRSM PENGKALAN HULU
NOR JUWAINI ANIS BINTI JAMALUDIN
2016123S06
STUDENT
CERTIFICATE OF PARTICIPATION
1646
2016123 MRSM PENGKALAN HULU
FARAH ADIBAH BINTI AZHAR
2016123S08
STUDENT
CERTIFICATE OF PARTICIPATION
1647
2016123 MRSM PENGKALAN HULU
NUR ATHIRAH BINTI BADDU TALI
2016123S01
STUDENT
CERTIFICATE OF PARTICIPATION
1648
2016123 MRSM PENGKALAN HULU
MAISARAH BINTI MD RAZMI
2016123S04
STUDENT
CERTIFICATE OF PARTICIPATION
1649
2016123 MRSM PENGKALAN HULU
NUR FATIN NAZURAH BINTI KHAIREL ANUAR
2016123S02
STUDENT
CERTIFICATE OF PARTICIPATION
1650
2016124 SEKOLAH RENDAH ISLAM HIDAYAH
ALIYA MAISARAH BINTI ZULKURNAIN
2016124B03
BENJAMIN
HONORABLE MENTION
1651
2016124 SEKOLAH RENDAH ISLAM HIDAYAH
NUR WARDINA BINTI OMAR
2016124B06
BENJAMIN
HONORABLE MENTION
1652
2016124 SEKOLAH RENDAH ISLAM HIDAYAH
HAZWAN AIDIEL BIN HAIRUL ANUAR
2016124B01
BENJAMIN
HONORABLE MENTION
1653
2016124 SEKOLAH RENDAH ISLAM HIDAYAH
RADEN SALMA HUMAIRA BINTI MUHAMMAD MUN'IM
2016124B04
BENJAMIN
HONORABLE MENTION
1654
2016124 SEKOLAH RENDAH ISLAM HIDAYAH
AKMAL HADI BIN MOHAMMED SULAIMAN
2016124B07
BENJAMIN
HONORABLE MENTION
1655
2016124 SEKOLAH RENDAH ISLAM HIDAYAH
SOFI HAZIM BIN MOHD NIZAM
2016124B00
BENJAMIN
HONORABLE MENTION
1656
2016124 SEKOLAH RENDAH ISLAM HIDAYAH
DZHARIIF ILHAM BIN MOHD HILMI SYUKRAN
2016124B09
BENJAMIN
HONORABLE MENTION
1657
2016124 SEKOLAH RENDAH ISLAM HIDAYAH
DANIAL RAZIQ BIN MOHD ARIF
2016124B02
BENJAMIN
CERTIFICATE OF PARTICIPATION
1658
2016124 SEKOLAH RENDAH ISLAM HIDAYAH
MUHAMMAD FATHUDZIKRI BIN SHAIFUL AMRI
2016124B08
BENJAMIN
CERTIFICATE OF PARTICIPATION
1659
2016124 SEKOLAH RENDAH ISLAM HIDAYAH
AISYAH AMANI BINTI ISMAIL
2016124B05
BENJAMIN
CERTIFICATE OF PARTICIPATION
1660
2016125 SEKOLAH KEBANGSAAN DARAU
MICHELLE CHUNG
2016125B02
BENJAMIN
GOLD AWARD
1661
2016125 SEKOLAH KEBANGSAAN DARAU
ALYSTER EDWARD
2016125B00
BENJAMIN
SILVER AWARD
1662
2016125 SEKOLAH KEBANGSAAN DARAU
CHRISTOPHER ERIC WILLIAM
2016125B05
BENJAMIN
HONORABLE MENTION
1663
2016125 SEKOLAH KEBANGSAAN DARAU
DAVEAN DONAVAN ODJHIE
2016125B03
BENJAMIN
HONORABLE MENTION
1664
2016125 SEKOLAH KEBANGSAAN DARAU
NINNIE TERESA SIKUK
2016125B04
BENJAMIN
HONORABLE MENTION
1665
2016125 SEKOLAH KEBANGSAAN DARAU
SAIDATUL NATASYA
2016125B01
BENJAMIN
HONORABLE MENTION
1666
2016125 SEKOLAH KEBANGSAAN DARAU
NUR AMIRAH SYAKIRAH BINTI IBRAHIM
2016125B06
BENJAMIN
CERTIFICATE OF PARTICIPATION
1667
2016126 SMK KOMPLEKS KLIA
AFIQ DANIAL BIN AZMAN
2016126J18
JUNIOR
HONORABLE MENTION
1668
2016126 SMK KOMPLEKS KLIA
NAIM ISKANDAR BIN RAHMAN @ A RAHMAN
2016126J15
JUNIOR
HONORABLE MENTION
1669
2016126 SMK KOMPLEKS KLIA
AIN SYAKINA BTE MOHD ROHANI
2016126J14
JUNIOR
HONORABLE MENTION
1670
2016126 SMK KOMPLEKS KLIA
NUR AFIQAH IZZATI BINTI RUZUWAN
2016126J05
JUNIOR
HONORABLE MENTION
1671
2016126 SMK KOMPLEKS KLIA
MUHAMMAD ALIF IMAN BIN MOHD KHOLIFAH
2016126J03
JUNIOR
CERTIFICATE OF PARTICIPATION
1672
2016126 SMK KOMPLEKS KLIA
NUR SYAKIRAH BINTI SAMSULMASZALI
2016126J08
JUNIOR
CERTIFICATE OF PARTICIPATION
1673
2016126 SMK KOMPLEKS KLIA
NURHANANI BINTI MOKTAR
2016126J01
JUNIOR
CERTIFICATE OF PARTICIPATION
1674
2016126 SMK KOMPLEKS KLIA
KHOVVIYN RAJ A/L RAVINDRA RAJ
2016126S21
STUDENT
CERTIFICATE OF PARTICIPATION
1675
2016126 SMK KOMPLEKS KLIA
AMIERUDDIN HAKIM BIN REFID
2016126J02
JUNIOR
CERTIFICATE OF PARTICIPATION
1676
2016126 SMK KOMPLEKS KLIA
NUR AIN DIYANA BT ABDUL HALIM
2016126J16
JUNIOR
CERTIFICATE OF PARTICIPATION
1677
2016126 SMK KOMPLEKS KLIA
NUR AISYAH BT NAZIM
2016126J06
JUNIOR
CERTIFICATE OF PARTICIPATION
1678
2016126 SMK KOMPLEKS KLIA
NUR AMALIA BT ZAHID
2016126J11
JUNIOR
CERTIFICATE OF PARTICIPATION
1679
2016126 SMK KOMPLEKS KLIA
NURUL FATIN NABILAH BT MOHAMAD JAMALI
2016126J13
JUNIOR
CERTIFICATE OF PARTICIPATION
1680
2016126 SMK KOMPLEKS KLIA
NUR MAISARAH BINTI RUSLI
2016126J12
JUNIOR
CERTIFICATE OF PARTICIPATION
1681
2016126 SMK KOMPLEKS KLIA
SARA UMAIRA BINTI AMRAN
2016126J17
JUNIOR
CERTIFICATE OF PARTICIPATION
1682
2016126 SMK KOMPLEKS KLIA
AHMAD ASHRAF BIN KAMAL
2016126S19
STUDENT
CERTIFICATE OF PARTICIPATION
1683
2016126 SMK KOMPLEKS KLIA
FARISA YASMIN BINTI ZAHRUL FAIZI
2016126J00
JUNIOR
CERTIFICATE OF PARTICIPATION
1684
2016126 SMK KOMPLEKS KLIA
MUHAMMAD ADAM ISKANDAR BIN MAZLAN
2016126J10
JUNIOR
CERTIFICATE OF PARTICIPATION
1685
2016126 SMK KOMPLEKS KLIA
NUR AMIRA ZALIKHA BINTI MUHAMAD FUAD
2016126J07
JUNIOR
CERTIFICATE OF PARTICIPATION
1686
2016126 SMK KOMPLEKS KLIA
SITI NUR ALEEYA BINTI MOHAMAD ZAMRI
2016126J09
JUNIOR
CERTIFICATE OF PARTICIPATION
1687
2016126 SMK KOMPLEKS KLIA
NUR AFIQAH BINTI ZAINUDIN
2016126J04
JUNIOR
CERTIFICATE OF PARTICIPATION
1688
2016126 SMK KOMPLEKS KLIA
NUR IZZATI BINTI ZAHID
2016126S20
STUDENT
CERTIFICATE OF PARTICIPATION
1689
2016127 SJK CHUNG SING
AUGUSTINE ANG UEN YU
2016127B00
BENJAMIN
SILVER AWARD
1690
2016128 SMK AGAMA KUALA LUMPUR
MARDIYAH BILLATEAH
2016128S32
STUDENT
BRONZE AWARD
1691
2016128 SMK AGAMA KUALA LUMPUR
NABILAH FARHANAH BINTI AHMAD KAMAL
2016128J47
JUNIOR
BRONZE AWARD
1692
2016128 SMK AGAMA KUALA LUMPUR
ULFATUN AINI BINTI ZUL ARMAN
2016128J27
JUNIOR
BRONZE AWARD
1693
2016128 SMK AGAMA KUALA LUMPUR
NIK NURIN ADLINA BINTI ZURIZALAZUAN
2016128S31
STUDENT
BRONZE AWARD
1694
2016128 SMK AGAMA KUALA LUMPUR
YUWANA RASOON
2016128S30
STUDENT
BRONZE AWARD
1695
2016128 SMK AGAMA KUALA LUMPUR
ALYA NATASYA BINTI AZMI
2016128J08
JUNIOR
HONORABLE MENTION
1696
2016128 SMK AGAMA KUALA LUMPUR
NADA WANGSOH
2016128J16
JUNIOR
HONORABLE MENTION
1697
2016128 SMK AGAMA KUALA LUMPUR
SOLITA KADAY
2016128S40
STUDENT
HONORABLE MENTION
1698
2016128 SMK AGAMA KUALA LUMPUR
NUR 'EIDDAH FITRIYYAH BT ISMAIL
2016128J23
JUNIOR
HONORABLE MENTION
1699
2016128 SMK AGAMA KUALA LUMPUR
NUR SARAH IZZATI BINTI JAAFARUDDIN
2016128J12
JUNIOR
HONORABLE MENTION
1700
2016128 SMK AGAMA KUALA LUMPUR
QURRATUL AIEEN BT MOHD ERWAN
2016128J14
JUNIOR
HONORABLE MENTION
1701
2016128 SMK AGAMA KUALA LUMPUR
AILIN IRDINA IZZATI BINTI MISHADI
2016128J22
JUNIOR
HONORABLE MENTION
1702
2016128 SMK AGAMA KUALA LUMPUR
FARAH NAJEEHA BINTI MOHD DZAINUDIN
2016128J19
JUNIOR
HONORABLE MENTION
1703
2016128 SMK AGAMA KUALA LUMPUR
NABILAH BINTI MOHD NOH
2016128J09
JUNIOR
HONORABLE MENTION
1704
2016128 SMK AGAMA KUALA LUMPUR
RABIYATUL ADAWIYAH BINTI ABDUL RAOF
2016128J28
JUNIOR
HONORABLE MENTION
1705
2016128 SMK AGAMA KUALA LUMPUR
MIRA SYAZWANIE BINTI MOHAMMAD SADZALEE
2016128S42
STUDENT
HONORABLE MENTION
1706
2016128 SMK AGAMA KUALA LUMPUR
NURUL RIFQAH SYAZWINA BINTI ABDUL MUTALIB
2016128J11
JUNIOR
HONORABLE MENTION
1707
2016128 SMK AGAMA KUALA LUMPUR
NURIN ALIAH BINTI HAMID QAYUM
2016128J04
JUNIOR
HONORABLE MENTION
1708
2016128 SMK AGAMA KUALA LUMPUR
WAN ALYA ATHIRAH BT WAN ROSHDI
2016128J21
JUNIOR
HONORABLE MENTION
1709
2016128 SMK AGAMA KUALA LUMPUR
NUR MAISARAH BINTI AHMAD FAIZAL
2016128S36
STUDENT
HONORABLE MENTION
1710
2016128 SMK AGAMA KUALA LUMPUR
NUR AINI SOFIA BT SYARANEE
2016128J03
JUNIOR
HONORABLE MENTION
1711
2016128 SMK AGAMA KUALA LUMPUR
NURFATINI BT MOHD ROZAIMI
2016128J10
JUNIOR
HONORABLE MENTION
1712
2016128 SMK AGAMA KUALA LUMPUR
NURIN JAZLINA BT ROSLAN
2016128J29
JUNIOR
HONORABLE MENTION
1713
2016128 SMK AGAMA KUALA LUMPUR
WAN MUHAMMAD ZAKWAN BIN WAN MOHD ZAIDI
2016128S43
STUDENT
HONORABLE MENTION
1714
2016128 SMK AGAMA KUALA LUMPUR
AYESHA BINTI MOHD AZIZI
2016128J05
JUNIOR
HONORABLE MENTION
1715
2016128 SMK AGAMA KUALA LUMPUR
SITI NURHUSNA BT ABDUL HALIM
2016128J25
JUNIOR
HONORABLE MENTION
1716
2016128 SMK AGAMA KUALA LUMPUR
SITI NURSHARIZA BT MAT DAUD
2016128J06
JUNIOR
HONORABLE MENTION
1717
2016128 SMK AGAMA KUALA LUMPUR
SYASYA ZULAIKHA BINTI ZAKPAR
2016128J26
JUNIOR
HONORABLE MENTION
1718
2016128 SMK AGAMA KUALA LUMPUR
MOHAMMAD NABIL LAW BIN MOHD NAZIR
2016128S45
STUDENT
HONORABLE MENTION
1719
2016128 SMK AGAMA KUALA LUMPUR
NUR AMIRAH DAYANA BINTI MOHAMMAD YUSAINI
2016128S35
STUDENT
HONORABLE MENTION
1720
2016128 SMK AGAMA KUALA LUMPUR
AMIRAH ADIBA BINTI MOHTAZULHASNI
2016128J07
JUNIOR
CERTIFICATE OF PARTICIPATION
1721
2016128 SMK AGAMA KUALA LUMPUR
SARAH IWANI BT MOHD YUSRI
2016128S41
STUDENT
HONORABLE MENTION
1722
2016128 SMK AGAMA KUALA LUMPUR
FURKON BANGKOM
2016128S46
STUDENT
HONORABLE MENTION
1723
2016128 SMK AGAMA KUALA LUMPUR
MUHAMMAD KHAIRUL IKHWAN BIN MOHAMED SUBHAN
2016128S44
STUDENT
HONORABLE MENTION
1724
2016128 SMK AGAMA KUALA LUMPUR
KHADIJAH NADHIRAH BINTI MAT LAZIN
2016128J02
JUNIOR
CERTIFICATE OF PARTICIPATION
1725
2016128 SMK AGAMA KUALA LUMPUR
NUR FATIHAH BT ISHAK
2016128J15
JUNIOR
CERTIFICATE OF PARTICIPATION
1726
2016128 SMK AGAMA KUALA LUMPUR
AWATIF BT ABDUL NUR
2016128C01
CADET
HONORABLE MENTION
1727
2016128 SMK AGAMA KUALA LUMPUR
MUHAMMAD AIMAN MIFZAL B. YA'AKUB
2016128J17
JUNIOR
CERTIFICATE OF PARTICIPATION
1728
2016128 SMK AGAMA KUALA LUMPUR
MUHAMMAD ILMAN BIN ABDUL RAZAK
2016128J24
JUNIOR
CERTIFICATE OF PARTICIPATION
1729
2016128 SMK AGAMA KUALA LUMPUR
MUHAMMAD FAIZ BIN E SUASONO
2016128J20
JUNIOR
CERTIFICATE OF PARTICIPATION
1730
2016128 SMK AGAMA KUALA LUMPUR
SYAZREEN ADILAH BINTI BASHARUDDIN
2016128S38
STUDENT
CERTIFICATE OF PARTICIPATION
1731
2016128 SMK AGAMA KUALA LUMPUR
ADILAH FARZANA BINTI CHE AD
2016128S34
STUDENT
CERTIFICATE OF PARTICIPATION
1732
2016128 SMK AGAMA KUALA LUMPUR
AZIEZA HUSNA BT ABDUL GAFOOR
2016128S39
STUDENT
CERTIFICATE OF PARTICIPATION
1733
2016128 SMK AGAMA KUALA LUMPUR
NURDINI SAJIDAH BINTI RAMDHAN
2016128J13
JUNIOR
CERTIFICATE OF PARTICIPATION
1734
2016128 SMK AGAMA KUALA LUMPUR
SAFIYAH HUSNA BT KHAIRUL AZRIL
2016128C00
CADET
CERTIFICATE OF PARTICIPATION
1735
2016128 SMK AGAMA KUALA LUMPUR
SITI SARAH SHAHIRAH BT. HUSSEIN
2016128S33
STUDENT
CERTIFICATE OF PARTICIPATION
1736
2016128 SMK AGAMA KUALA LUMPUR
NURUL IZZAH BT KHIRUSSALEH
2016128S37
STUDENT
CERTIFICATE OF PARTICIPATION
1737
2016129 SMK TAMAN KLANG UTAMA
AFIQAH BINTI ABD AZIZ
2016129S26
STUDENT
SILVER AWARD
1738
2016129 SMK TAMAN KLANG UTAMA
KHOO ZHENG YONG
2016129J21
JUNIOR
HONORABLE MENTION
1739
2016129 SMK TAMAN KLANG UTAMA
LOH MING YUN
2016129S39
STUDENT
HONORABLE MENTION
1740
2016129 SMK TAMAN KLANG UTAMA
KHOO HUI LING
2016129S38
STUDENT
HONORABLE MENTION
1741
2016129 SMK TAMAN KLANG UTAMA
KUNALAN A/L SUNDARAMOORTHY
2016129J22
JUNIOR
HONORABLE MENTION
1742
2016129 SMK TAMAN KLANG UTAMA
LOH BEN WEI
2016129J23
JUNIOR
HONORABLE MENTION
1743
2016129 SMK TAMAN KLANG UTAMA
CHIA FONG TENG
2016129S36
STUDENT
HONORABLE MENTION
1744
2016129 SMK TAMAN KLANG UTAMA
SOW WEI JIE
2016129S45
STUDENT
HONORABLE MENTION
1745
2016129 SMK TAMAN KLANG UTAMA
THAVINESH A/L SELVAM
2016129J24
JUNIOR
HONORABLE MENTION
1746
2016129 SMK TAMAN KLANG UTAMA
EHSWARAKALI A/L SADASIVAM
2016129S37
STUDENT
HONORABLE MENTION
1747
2016129 SMK TAMAN KLANG UTAMA
NURUL AIN NABILAH BT AHMAD FAIZAL
2016129S32
STUDENT
HONORABLE MENTION
1748
2016129 SMK TAMAN KLANG UTAMA
MUHAMMAD ARIF DANIEAL BIN AMIRUL
2016129J12
JUNIOR
HONORABLE MENTION
1749
2016129 SMK TAMAN KLANG UTAMA
TAN WEI WEN
2016129J01
JUNIOR
HONORABLE MENTION
1750
2016129 SMK TAMAN KLANG UTAMA
AHMAD FIRDAUS IZZAT BIN AHMAD FAUZY
2016129J02
JUNIOR
CERTIFICATE OF PARTICIPATION
1751
2016129 SMK TAMAN KLANG UTAMA
MUHAMAD HAFIZUDDIN BIN RUSLAN
2016129J09
JUNIOR
CERTIFICATE OF PARTICIPATION
1752
2016129 SMK TAMAN KLANG UTAMA
MUHAMMAD SAIFUDIN BIN AMIDON
2016129J15
JUNIOR
CERTIFICATE OF PARTICIPATION
1753
2016129 SMK TAMAN KLANG UTAMA
CHIEW YONG MENG
2016129S25
STUDENT
HONORABLE MENTION
1754
2016129 SMK TAMAN KLANG UTAMA
DERRICK NG HAI SHEAN
2016129S35
STUDENT
HONORABLE MENTION
1755
2016129 SMK TAMAN KLANG UTAMA
NURUL FARAH SYAFIQAH BINTI FADHLI AMIN
2016129S42
STUDENT
HONORABLE MENTION
1756
2016129 SMK TAMAN KLANG UTAMA
MUHAMMAD AIMAN HAKIM BIN HASZLAN
2016129J11
JUNIOR
CERTIFICATE OF PARTICIPATION
1757
2016129 SMK TAMAN KLANG UTAMA
NASRUDDIN BIN NAZRI
2016129J16
JUNIOR
CERTIFICATE OF PARTICIPATION
1758
2016129 SMK TAMAN KLANG UTAMA
DHARANYA SELVARAJ A/P SELVARAJU
2016129J05
JUNIOR
CERTIFICATE OF PARTICIPATION
1759
2016129 SMK TAMAN KLANG UTAMA
MARHAINI BINTI ZAINAL KAMARUDDIN
2016129J06
JUNIOR
CERTIFICATE OF PARTICIPATION
1760
2016129 SMK TAMAN KLANG UTAMA
MUHAMMAD AIMAN BIN AZLI
2016129J10
JUNIOR
CERTIFICATE OF PARTICIPATION
1761
2016129 SMK TAMAN KLANG UTAMA
MOHAMAD ZUFAYRI B MOHAMAD AZMIR
2016129J07
JUNIOR
CERTIFICATE OF PARTICIPATION
1762
2016129 SMK TAMAN KLANG UTAMA
MOH MEI YEE
2016129S29
STUDENT
CERTIFICATE OF PARTICIPATION
1763
2016129 SMK TAMAN KLANG UTAMA
NURUL NAJWA BINTI NORDIN
2016129S33
STUDENT
CERTIFICATE OF PARTICIPATION
1764
2016129 SMK TAMAN KLANG UTAMA
SHASHIMITHA A/P SURESH
2016129S43
STUDENT
CERTIFICATE OF PARTICIPATION
1765
2016129 SMK TAMAN KLANG UTAMA
MUHAMMAD FIKRI BIN MUHAMMAD FADZLI
2016129J13
JUNIOR
CERTIFICATE OF PARTICIPATION
1766
2016129 SMK TAMAN KLANG UTAMA
SAIDATUL ALIYA BINTI SHAIRON
2016129J19
JUNIOR
CERTIFICATE OF PARTICIPATION
1767
2016129 SMK TAMAN KLANG UTAMA
LIONG WOEI CHI
2016129S28
STUDENT
CERTIFICATE OF PARTICIPATION
1768
2016129 SMK TAMAN KLANG UTAMA
AMIRAH YASMIN BT MOHD . IDZWAN
2016129J04
JUNIOR
CERTIFICATE OF PARTICIPATION
1769
2016129 SMK TAMAN KLANG UTAMA
MUHAMMAD HAMIZAN KHAIZURAN BIN AZHAR
2016129J14
JUNIOR
CERTIFICATE OF PARTICIPATION
1770
2016129 SMK TAMAN KLANG UTAMA
KAUSALYAA
2016129S27
STUDENT
CERTIFICATE OF PARTICIPATION
1771
2016129 SMK TAMAN KLANG UTAMA
AIN SYAHIRAH BINTI AHMAD SALEHAN
2016129J03
JUNIOR
CERTIFICATE OF PARTICIPATION
1772
2016129 SMK TAMAN KLANG UTAMA
NURUL AZLYIN BT MOHD SHAROM
2016129J18
JUNIOR
CERTIFICATE OF PARTICIPATION
1773
2016129 SMK TAMAN KLANG UTAMA
NABILA BINTI ZULKIFLI
2016129S30
STUDENT
CERTIFICATE OF PARTICIPATION
1774
2016129 SMK TAMAN KLANG UTAMA
NUR AMIRA NAJIHA BINTI MOHAMAD AZLAN
2016129S41
STUDENT
CERTIFICATE OF PARTICIPATION
1775
2016129 SMK TAMAN KLANG UTAMA
MIZA BINTI MOHD YUNOS
2016129S40
STUDENT
CERTIFICATE OF PARTICIPATION
1776
2016129 SMK TAMAN KLANG UTAMA
THEOURIEL THOMAS
2016129S34
STUDENT
CERTIFICATE OF PARTICIPATION
1777
2016129 SMK TAMAN KLANG UTAMA
MUHAMAD AIMAN HAKIM B MOHD ZAMRANI
2016129J08
JUNIOR
CERTIFICATE OF PARTICIPATION
1778
2016129 SMK TAMAN KLANG UTAMA
NUR ATIQAH EIMIRA BINTI A. JEFRIY
2016129J17
JUNIOR
CERTIFICATE OF PARTICIPATION
1779
2016129 SMK TAMAN KLANG UTAMA
NURAININ SUFIAH BT MOHD RASYID
2016129S31
STUDENT
CERTIFICATE OF PARTICIPATION
1780
2016129 SMK TAMAN KLANG UTAMA
SHARHMIKH QUMMAR
2016129J00
JUNIOR
CERTIFICATE OF PARTICIPATION
1781
2016129 SMK TAMAN KLANG UTAMA
SITI NURSARAH BINTI ZAMRI
2016129S44
STUDENT
CERTIFICATE OF PARTICIPATION
1782
2016129 SMK TAMAN KLANG UTAMA
HO MAN KIT
2016129J20
JUNIOR
CERTIFICATE OF PARTICIPATION
1783
2016130 SJK(C) KUO KUANG 2
CHUA JIA XUAN
2016130B06
BENJAMIN
GOLD AWARD
1784
2016130 SJK(C) KUO KUANG 2
NG HONG WEI
2016130B00
BENJAMIN
GOLD AWARD
1785
2016130 SJK(C) KUO KUANG 2
TAN WEN LONG
2016130B05
BENJAMIN
HONORABLE MENTION
1786
2016130 SJK(C) KUO KUANG 2
LAI ZI YUAN
2016130B09
BENJAMIN
HONORABLE MENTION
1787
2016130 SJK(C) KUO KUANG 2
VANNESS LIU CHUEN WEI
2016130B14
BENJAMIN
HONORABLE MENTION
1788
2016130 SJK(C) KUO KUANG 2
LOW ZHENG HONG
2016130B04
BENJAMIN
HONORABLE MENTION
1789
2016130 SJK(C) KUO KUANG 2
CHAI BO YUAN
2016130B10
BENJAMIN
HONORABLE MENTION
1790
2016130 SJK(C) KUO KUANG 2
LEE BOA
2016130B07
BENJAMIN
HONORABLE MENTION
1791
2016130 SJK(C) KUO KUANG 2
IAN CHEW JINN YUEN
2016130B03
BENJAMIN
HONORABLE MENTION
1792
2016130 SJK(C) KUO KUANG 2
ONG JUN YU
2016130B11
BENJAMIN
HONORABLE MENTION
1793
2016130 SJK(C) KUO KUANG 2
ANUSHKA ONG MIN LI
2016130B08
BENJAMIN
CERTIFICATE OF PARTICIPATION
1794
2016130 SJK(C) KUO KUANG 2
KUA XIN YEE
2016130B01
BENJAMIN
CERTIFICATE OF PARTICIPATION
1795
2016130 SJK(C) KUO KUANG 2
TU SHAN JIE
2016130B12
BENJAMIN
CERTIFICATE OF PARTICIPATION
1796
2016130 SJK(C) KUO KUANG 2
GAN JIA HUI
2016130B02
BENJAMIN
CERTIFICATE OF PARTICIPATION
1797
2016130 SJK(C) KUO KUANG 2
CHONG SHENG YE
2016130B13
BENJAMIN
CERTIFICATE OF PARTICIPATION
1798
2016131 PENANG CHINESE GIRLS' PRIVATE HIGH SCHOOL
CAITLIN JEE SHEN-YI
2016131J01
JUNIOR
GOLD AWARD
1799
2016131 PENANG CHINESE GIRLS' PRIVATE HIGH SCHOOL
MAEGAN TEOH XIYU
2016131J00
JUNIOR
BRONZE AWARD
1800
2016132 SJKC PAI SHENG
HEE LI LIAN
2016132B02
BENJAMIN
HONORABLE MENTION
1801
2016132 SJKC PAI SHENG
FAIZATUL FARZANAH ARRISYA BINTI DARMAN
2016132B01
BENJAMIN
HONORABLE MENTION
1802
2016132 SJKC PAI SHENG
EMERENTIANA LAIMIN
2016132B00
BENJAMIN
HONORABLE MENTION
1803
2016132 SJKC PAI SHENG
2016132B03
BENJAMIN
CERTIFICATE OF PARTICIPATION
1804
2016133 SMK JENGKA PUSAT 2
MUHAMMAD FATIHIN BIN MD KAIL
2016133C00
CADET
HONORABLE MENTION
1805
2016133 SMK JENGKA PUSAT 2
NUR MALYANA BINTI MOHD ZAINI
2016133C02
CADET
HONORABLE MENTION
1806
2016133 SMK JENGKA PUSAT 2
NUR AINA NAZIRA BT MOHD SALIHIN
2016133C01
CADET
HONORABLE MENTION
1807
2016134 SJK (C) PULAI
KEVIN CHIANG KAI CHENG
2016134E00
ECOLIER
HONORABLE MENTION
1808
2016134 SJK (C) PULAI
TEE ZI HUI
2016134E01
ECOLIER
CERTIFICATE OF PARTICIPATION
1809
2016134 SJK (C) PULAI
EDMOND CHEOW YONG HANG
2016134B02
BENJAMIN
CERTIFICATE OF PARTICIPATION
1810
2016135 MRSM LANGKAWI
AFIFAH ZULAIKHA BINTI AHMAD ZAKI
2016135J08
JUNIOR
GOLD AWARD
1811
2016135 MRSM LANGKAWI
MEGAT MUHAMMAD KHAIRUL BIN KAMARULZAMAN
2016135J07
JUNIOR
SILVER AWARD
1812
2016135 MRSM LANGKAWI
MUHAMMAD FIQRY BIN IZAMUDDIN
2016135J06
JUNIOR
SILVER AWARD
1813
2016135 MRSM LANGKAWI
IEAN IDRIS BIN FAIZAL
2016135C02
CADET
SILVER AWARD
1814
2016135 MRSM LANGKAWI
MOHAMAD FARIS AKMAL BIN ABD. RAHMAN
2016135S10
STUDENT
BRONZE AWARD
1815
2016135 MRSM LANGKAWI
MUHAMMAD RAZIQ RAIF BIN RAMLI
2016135S14
STUDENT
BRONZE AWARD
1816
2016135 MRSM LANGKAWI
ASHRAF BIN AZLI
2016135S12
STUDENT
BRONZE AWARD
1817
2016135 MRSM LANGKAWI
MUHAMMAD IZZ IAN BIN ISMAWI
2016135J05
JUNIOR
HONORABLE MENTION
1818
2016135 MRSM LANGKAWI
GIBRAIL FIKRI BIN YUSNI
2016135S11
STUDENT
HONORABLE MENTION
1819
2016135 MRSM LANGKAWI
YUSUF DANIAL BIN BASARUDDIN
2016135J09
JUNIOR
HONORABLE MENTION
1820
2016135 MRSM LANGKAWI
MUHAMMAD ALIFF NAJMI BIN MOHAMMAD REMELI
2016135C01
CADET
HONORABLE MENTION
1821
2016135 MRSM LANGKAWI
NUR ELLYJAH SORAYA BINTI YAHYA
2016135C04
CADET
CERTIFICATE OF PARTICIPATION
1822
2016135 MRSM LANGKAWI
NUR SYAKIRAH BINTI ABDULLAH
2016135S13
STUDENT
CERTIFICATE OF PARTICIPATION
1823
2016135 MRSM LANGKAWI
MOHAMMAD KHALIS SIRAJASHARIFUDEEN BIN MOHD NOOR SIRAJAJUDEEN
2016135C00
CADET
CERTIFICATE OF PARTICIPATION
1824
2016135 MRSM LANGKAWI
MUHAMMAD THAQIF IMAN BIN MOHD AZLAN SHAH
2016135C03
CADET
CERTIFICATE OF PARTICIPATION
1825
2016136 SJK T SEGAMBUT
NIRANJAANA A/P SIVA SUBRAMANIYAM
2016136E16
ECOLIER
HONORABLE MENTION
1826
2016136 SJK T SEGAMBUT
NIVEYTHAA PARTHIBAN
2016136E08
ECOLIER
HONORABLE MENTION
1827
2016136 SJK T SEGAMBUT
NURUL ASYHIQEEN BINTI ABDUL AZIZ
2016136E07
ECOLIER
HONORABLE MENTION
1828
2016136 SJK T SEGAMBUT
ELANTIRA SIVA SUBRAMANIYAM
2016136E05
ECOLIER
HONORABLE MENTION
1829
2016136 SJK T SEGAMBUT
KAMALI KRISHNAKUMAR
2016136E10
ECOLIER
CERTIFICATE OF PARTICIPATION
1830
2016136 SJK T SEGAMBUT
DEVATARSHENE A/P THANGADURAI
2016136E17
ECOLIER
CERTIFICATE OF PARTICIPATION
1831
2016136 SJK T SEGAMBUT
SHAMINI CHANDRASEHGAR
2016136E12
ECOLIER
CERTIFICATE OF PARTICIPATION
1832
2016136 SJK T SEGAMBUT
ARIVANATHAN ARUMUGAM
2016136E11
ECOLIER
CERTIFICATE OF PARTICIPATION
1833
2016136 SJK T SEGAMBUT
LIVINESH S/O MANIMARAN
2016136E14
ECOLIER
CERTIFICATE OF PARTICIPATION
1834
2016136 SJK T SEGAMBUT
ABINESHA A/P JAYA KUMAR
2016136E15
ECOLIER
CERTIFICATE OF PARTICIPATION
1835
2016136 SJK T SEGAMBUT
G.NITHYANANTHA GUNALAN NIMALAN RAO
2016136E02
ECOLIER
CERTIFICATE OF PARTICIPATION
1836
2016136 SJK T SEGAMBUT
LOHIT ROSHAN ANTONI SAMY
2016136E06
ECOLIER
CERTIFICATE OF PARTICIPATION
1837
2016136 SJK T SEGAMBUT
MYTHILI A/P VISWANATHAN
2016136E04
ECOLIER
CERTIFICATE OF PARTICIPATION
1838
2016136 SJK T SEGAMBUT
ISAAC S.LOWRANCE ANTHONY
2016136E09
ECOLIER
CERTIFICATE OF PARTICIPATION
1839
2016136 SJK T SEGAMBUT
KHAHTHIRESSH A/L ARUNAGIRI NATHAN
2016136E03
ECOLIER
CERTIFICATE OF PARTICIPATION
1840
2016136 SJK T SEGAMBUT
ABINESHWARY SHAKER
2016136E13
ECOLIER
CERTIFICATE OF PARTICIPATION
1841
2016136 SJK T SEGAMBUT
LAL MUGUNTHAN A/L MAHENDRAN
2016136E00
ECOLIER
CERTIFICATE OF PARTICIPATION
1842
2016136 SJK T SEGAMBUT
SATAARYINI RAVINTHIRAN
2016136E01
ECOLIER
CERTIFICATE OF PARTICIPATION
1843
2016136 SJK T SEGAMBUT
SANTHIYA D/O JEEVA
2016136B18
BENJAMIN
CERTIFICATE OF PARTICIPATION
1844
2016136 SJK T SEGAMBUT
SHIIVAINDHIRAN A/L MAHENDRAN
2016136B19
BENJAMIN
CERTIFICATE OF PARTICIPATION
1845
2016136 SJK T SEGAMBUT
DEVENES WARAN A/L KARUPPIAH
2016136B20
BENJAMIN
CERTIFICATE OF PARTICIPATION
1846
2016136 SJK T SEGAMBUT
KIRTHIGAN A/L KERBANATHAN
2016136B21
BENJAMIN
CERTIFICATE OF PARTICIPATION
1847
2016136 SJK T SEGAMBUT
DIVASHINI D/O MANIMARAN
2016136B26
BENJAMIN
CERTIFICATE OF PARTICIPATION
1848
2016136 SJK T SEGAMBUT
SHAKTIVEL S/O KRISHNAKUMAR
2016136B23
BENJAMIN
CERTIFICATE OF PARTICIPATION
1849
2016136 SJK T SEGAMBUT
KIRTHIGA D/O RAJASEKARAN
2016136B27
BENJAMIN
CERTIFICATE OF PARTICIPATION
1850
2016136 SJK T SEGAMBUT
RAESHINYA D/O SOMARAJAH
2016136B24
BENJAMIN
CERTIFICATE OF PARTICIPATION
1851
2016136 SJK T SEGAMBUT
VIMALAN S/O VIJIWARAN
2016136B22
BENJAMIN
CERTIFICATE OF PARTICIPATION
1852
2016136 SJK T SEGAMBUT
THAVAESWARAR S/O BALASUBRAMANIAM
2016136B25
BENJAMIN
CERTIFICATE OF PARTICIPATION
1853
2016137 SMK ST. JOSEPH (M) KUCHING
EUZUAN KIING KHYU CHUAN
2016137S06
STUDENT
BRONZE AWARD
1854
2016137 SMK ST. JOSEPH (M) KUCHING
KENNETH CHUA YI KEN
2016137S03
STUDENT
HONORABLE MENTION
1855
2016137 SMK ST. JOSEPH (M) KUCHING
CORNELIUS CARLSAINT ANAK MARCUS
2016137S02
STUDENT
HONORABLE MENTION
1856
2016137 SMK ST. JOSEPH (M) KUCHING
ABANG ALIY IRFAN SUFI BIN ABANG AZEMI
2016137S00
STUDENT
HONORABLE MENTION
1857
2016137 SMK ST. JOSEPH (M) KUCHING
EMMANUEL SHANE ANAK JIHEY
2016137S01
STUDENT
CERTIFICATE OF PARTICIPATION
1858
2016137 SMK ST. JOSEPH (M) KUCHING
NICODEMUS RAFEAL ANAK BIAT
2016137S04
STUDENT
CERTIFICATE OF PARTICIPATION
1859
2016137 SMK ST. JOSEPH (M) KUCHING
JOHN LEE SHEAU CHIANG
2016137S05
STUDENT
CERTIFICATE OF PARTICIPATION
1860
2016138 MRSM TRANSKRIAN
AJMAL NAUFAL BIN AZRUL AZHAR
2016138E00
ECOLIER
HONORABLE MENTION
1861
2016138 MRSM TRANSKRIAN
AESHA NAJLAA' BT AZRUL AZHAR
2016138B01
BENJAMIN
CERTIFICATE OF PARTICIPATION
1862
2016138 MRSM TRANSKRIAN
NAIM FIRDAUS BIN CHE MUHAMAD NOR
2016138J26
JUNIOR
BRONZE AWARD
1863
2016138 MRSM TRANSKRIAN
MOHAMAD ALIF BIN MOHD AZRI
2016138S51
STUDENT
HONORABLE MENTION
1864
2016138 MRSM TRANSKRIAN
AIMAN HAZIQ BIN TAQIYUDDIN
2016138J28
JUNIOR
HONORABLE MENTION
1865
2016138 MRSM TRANSKRIAN
NUR AN- NISA SYAFIQAH BINTI ABDUL GHANI
2016138J39
JUNIOR
HONORABLE MENTION
1866
2016138 MRSM TRANSKRIAN
AHMAD AMIRULHUSNI BIN SHAIK KHAMARUDIN
2016138S49
STUDENT
HONORABLE MENTION
1867
2016138 MRSM TRANSKRIAN
FARIS HAFIZI BIN MOHD NOR AFFANDI
2016138J38
JUNIOR
HONORABLE MENTION
1868
2016138 MRSM TRANSKRIAN
MUHAMMAD FAQIH BIN BADRUL HISHAM
2016138J40
JUNIOR
HONORABLE MENTION
1869
2016138 MRSM TRANSKRIAN
ERNA ELLYANA BINTI RAMLI
2016138J22
JUNIOR
HONORABLE MENTION
1870
2016138 MRSM TRANSKRIAN
MUHAMMAD SYAUQI BIN MOHD SHUKRI
2016138J30
JUNIOR
HONORABLE MENTION
1871
2016138 MRSM TRANSKRIAN
MUHAMMAD AMIR AIMAN BIN MOHAMED ZAHID
2016138C02
CADET
HONORABLE MENTION
1872
2016138 MRSM TRANSKRIAN
NAZRIN FAHMI BIN CHE DIN
2016138C13
CADET
HONORABLE MENTION
1873
2016138 MRSM TRANSKRIAN
MUHAMAD AIMAN FAIZ BIN JAMAL ABDUL NASSIR
2016138C04
CADET
HONORABLE MENTION
1874
2016138 MRSM TRANSKRIAN
NUR AZYYATI BINTI AHMAD PAUZI
2016138S46
STUDENT
HONORABLE MENTION
1875
2016138 MRSM TRANSKRIAN
MUHAMMAD FARID NAIM BIN ABDUL RANI
2016138J27
JUNIOR
CERTIFICATE OF PARTICIPATION
1876
2016138 MRSM TRANSKRIAN
MUHAMMAD AZFAR NAIM BIN MOHD YUSFEE
2016138C12
CADET
HONORABLE MENTION
1877
2016138 MRSM TRANSKRIAN
MUAHMMAD RAZIMAN BIN MUHAMMAD MAHATHIR
2016138J18
JUNIOR
CERTIFICATE OF PARTICIPATION
1878
2016138 MRSM TRANSKRIAN
MUHAMMAD AIZIEL BIN ARIF FADILAH
2016138J32
JUNIOR
CERTIFICATE OF PARTICIPATION
1879
2016138 MRSM TRANSKRIAN
NURIN NAJWA SYAZWINA BT SAID
2016138J36
JUNIOR
CERTIFICATE OF PARTICIPATION
1880
2016138 MRSM TRANSKRIAN
MUHAMMAD AZFAR AMIR BIN MOHD SUHAIMI
2016138C09
CADET
HONORABLE MENTION
1881
2016138 MRSM TRANSKRIAN
MUHAMMAD FAIZ ISYRAF
2016138C11
CADET
HONORABLE MENTION
1882
2016138 MRSM TRANSKRIAN
MUHAMMAD ZULHILMI BIN MOHD IZHAR
2016138S48
STUDENT
HONORABLE MENTION
1883
2016138 MRSM TRANSKRIAN
NURUL DINIE BT MOHD YUSOFF
2016138J31
JUNIOR
CERTIFICATE OF PARTICIPATION
1884
2016138 MRSM TRANSKRIAN
MUHAMMAD AIMAN BIN AZMI
2016138C08
CADET
HONORABLE MENTION
1885
2016138 MRSM TRANSKRIAN
AMIRUN HAFIZ BIN ABDUL MUTALIB
2016138S50
STUDENT
HONORABLE MENTION
1886
2016138 MRSM TRANSKRIAN
MUHAMMAD SAIFUL AZANI BIN SHARUDIN
2016138J41
JUNIOR
CERTIFICATE OF PARTICIPATION
1887
2016138 MRSM TRANSKRIAN
SITI NUR FATIHAH BINTI ABDUL HAMID
2016138J37
JUNIOR
CERTIFICATE OF PARTICIPATION
1888
2016138 MRSM TRANSKRIAN
MUHAMMAD AMIRUL FAHMI BIN NAZRI
2016138S44
STUDENT
CERTIFICATE OF PARTICIPATION
1889
2016138 MRSM TRANSKRIAN
MUHAMMAD UZZAIR QAAID BIN BADRUL
2016138J29
JUNIOR
CERTIFICATE OF PARTICIPATION
1890
2016138 MRSM TRANSKRIAN
NUR SYAKIRAH BINTI SALIHIN
2016138J33
JUNIOR
CERTIFICATE OF PARTICIPATION
1891
2016138 MRSM TRANSKRIAN
NADIAH BINTI MOHAIYAT
2016138C10
CADET
CERTIFICATE OF PARTICIPATION
1892
2016138 MRSM TRANSKRIAN
RAHMAT HIDAYAT BIN MOHD HASHIM
2016138S45
STUDENT
CERTIFICATE OF PARTICIPATION
1893
2016138 MRSM TRANSKRIAN
MOHAMAD AKMAL NIZAR
2016138J15
JUNIOR
CERTIFICATE OF PARTICIPATION
1894
2016138 MRSM TRANSKRIAN
NUR AYUNI BALQIS BINTI ROSLI
2016138C05
CADET
CERTIFICATE OF PARTICIPATION
1895
2016138 MRSM TRANSKRIAN
NUR QUDSIAH BINTI MUHAMMAD OTHMAN
2016138C06
CADET
CERTIFICATE OF PARTICIPATION
1896
2016138 MRSM TRANSKRIAN
ASYRAAF IRFAN BIN AZHARI
2016138J23
JUNIOR
CERTIFICATE OF PARTICIPATION
1897
2016138 MRSM TRANSKRIAN
MUHAMMAD BUKHARI BIN BADRUL HISHAM
2016138J25
JUNIOR
CERTIFICATE OF PARTICIPATION
1898
2016138 MRSM TRANSKRIAN
NURUL NATASYA EDORA BT AHMAD
2016138J20
JUNIOR
CERTIFICATE OF PARTICIPATION
1899
2016138 MRSM TRANSKRIAN
NURUL SYAHIRA BINTI JOHARI
2016138J24
JUNIOR
CERTIFICATE OF PARTICIPATION
1900
2016138 MRSM TRANSKRIAN
NUR ALIF HALIFAH BINTI NAN
2016138J14
JUNIOR
CERTIFICATE OF PARTICIPATION
1901
2016138 MRSM TRANSKRIAN
NURSHAHIRA ATHEERA BINTI MUHAMAD RASID
2016138J34
JUNIOR
CERTIFICATE OF PARTICIPATION
1902
2016138 MRSM TRANSKRIAN
SYED MOHAMED ADAM IKMAL BIN SYED MOHD SHAH
2016138J21
JUNIOR
CERTIFICATE OF PARTICIPATION
1903
2016138 MRSM TRANSKRIAN
ZARITH AUFA SYAMIRA BT AZHARUDIN
2016138J43
JUNIOR
CERTIFICATE OF PARTICIPATION
1904
2016138 MRSM TRANSKRIAN
MUHAMMAD NOOR AIMAN BIN ZAHRIN
2016138J42
JUNIOR
CERTIFICATE OF PARTICIPATION
1905
2016138 MRSM TRANSKRIAN
NUR FARAHAYANI BINTI RAMLEE
2016138J35
JUNIOR
CERTIFICATE OF PARTICIPATION
1906
2016138 MRSM TRANSKRIAN
MUHAMMAD HAIKAL BIN MAZELAN
2016138C07
CADET
CERTIFICATE OF PARTICIPATION
1907
2016138 MRSM TRANSKRIAN
MUHAMMAD UMAR SAIFULLAH BIN MOHD ROHIZAD
2016138S47
STUDENT
CERTIFICATE OF PARTICIPATION
1908
2016138 MRSM TRANSKRIAN
2016138C03
CADET
CERTIFICATE OF PARTICIPATION
1909
2016140 MRSM MUKAH
IMAN KHALIDAH BINTI ABDUL TAIP
2016140S21
STUDENT
GOLD MEDAL
1910
2016140 MRSM MUKAH
KHAIRUL IKMAL BIN IBRAHIM
2016140S20
STUDENT
BRONZE MEDAL
1911
2016140 MRSM MUKAH
SYAFIQ IRFAN BIN SHAMSUDDIN
2016140S22
STUDENT
BRONZE MEDAL
1912
2016140 MRSM MUKAH
ERI ANISA BINTI JACK
2016140J18
JUNIOR
GOLD MEDAL
1913
2016140 MRSM MUKAH
MICHELLE ALICIA ANAK JUPITER
2016140J12
JUNIOR
GOLD MEDAL
1914
2016140 MRSM MUKAH
MOHD AIZUDDIN BIN MADIHI
2016140J16
JUNIOR
GOLD MEDAL
1915
2016140 MRSM MUKAH
NUR HAZWANI AQILAH BINTI DAIRY
2016140J13
JUNIOR
GOLD MEDAL
1916
2016140 MRSM MUKAH
NUR SYAMIMI HAZWANI BINTI MEDIAN
2016140J15
JUNIOR
GOLD MEDAL
1917
2016140 MRSM MUKAH
HASHBIE SOFEA ANNISHA BINTI MOHAMMAD
2016140J14
JUNIOR
SILVER MEDAL
1918
2016140 MRSM MUKAH
NURHAZIMAH BINTI HASBI
2016140J10
JUNIOR
HONORABLE MENTION
1919
2016140 MRSM MUKAH
MUHAMMAD NUR IMAN RAMADHAN BIN MASNI
2016140J19
JUNIOR
CERTIFICATE OF PARTICIPATION
1920
2016140 MRSM MUKAH
NUR AERTIKAH BINTI EJAN
2016140J11
JUNIOR
BRONZE MEDAL
1921
2016140 MRSM MUKAH
NUR'IFFAH HAZIRAH BT ABDUL RANI
2016140J17
JUNIOR
BRONZE MEDAL
1922
2016140 MRSM MUKAH
AINUL MARDHIAH BINTI ROSLAN
2016140C07
CADET
GOLD MEDAL
1923
2016140 MRSM MUKAH
AZLIZAN BIN ASSAN
2016140C09
CADET
GOLD MEDAL
1924
2016140 MRSM MUKAH
AZRI BIN HASBIEE
2016140C00
CADET
GOLD MEDAL
1925
2016140 MRSM MUKAH
FEREDERIC JUNIOR PHILIP
2016140C03
CADET
GOLD MEDAL
1926
2016140 MRSM MUKAH
HANAA BINTI IBRAHIM
2016140C01
CADET
GOLD MEDAL
1927
2016140 MRSM MUKAH
MUHAMMAD AMJAD RAFIQ BIN AHMAD
2016140C04
CADET
GOLD MEDAL
1928
2016140 MRSM MUKAH
NUR ATIEQA BINTI MOHAMAD
2016140C06
CADET
GOLD MEDAL
1929
2016140 MRSM MUKAH
NURUL AINA QADARIAH BINTI ABDULLAH
2016140C08
CADET
GOLD MEDAL
1930
2016140 MRSM MUKAH
SYAHIRA BINTI AFFENDI
2016140C05
CADET
GOLD MEDAL
1931
2016140 MRSM MUKAH
CAINEY EYTHAN SAIPENG ANAK EVELYN
2016140C02
CADET
BRONZE MEDAL
1932
2016141 MONT' KIARA INTERNATIONAL SCHOOL
ARTHUR FORMIGARI FRECIA
2016141E06
ECOLIER
GOLD AWARD
1933
2016141 MONT' KIARA INTERNATIONAL SCHOOL
LEON LEE RITZ
2016141E01
ECOLIER
GOLD AWARD
1934
2016141 MONT' KIARA INTERNATIONAL SCHOOL
STELLA YOON
2016141E08
ECOLIER
GOLD AWARD
1935
2016141 MONT' KIARA INTERNATIONAL SCHOOL
DOH YEON KIM
2016141E02
ECOLIER
SILVER AWARD
1936
2016141 MONT' KIARA INTERNATIONAL SCHOOL
MATTHEW KAI MING RODERICK
2016141E04
ECOLIER
SILVER AWARD
1937
2016141 MONT' KIARA INTERNATIONAL SCHOOL
SIWOO KIM
2016141E03
ECOLIER
BRONZE AWARD
1938
2016141 MONT' KIARA INTERNATIONAL SCHOOL
JERIKO ANGELO
2016141E07
ECOLIER
BRONZE AWARD
1939
2016141 MONT' KIARA INTERNATIONAL SCHOOL
NITHIYASRI CHAKRAVARTHY
2016141E05
ECOLIER
HONORABLE MENTION
1940
2016141 MONT' KIARA INTERNATIONAL SCHOOL
MUSTAFA FAISAL RANA
2016141E00
ECOLIER
HONORABLE MENTION
1941
2016141 MONT' KIARA INTERNATIONAL SCHOOL
HAMZA FAISAL RANA
2016141B16
BENJAMIN
SILVER AWARD
1942
2016141 MONT' KIARA INTERNATIONAL SCHOOL
EILEEN LIM
2016141B12
BENJAMIN
SILVER AWARD
1943
2016141 MONT' KIARA INTERNATIONAL SCHOOL
CHANG HAN LING
2016141B15
BENJAMIN
BRONZE AWARD
1944
2016141 MONT' KIARA INTERNATIONAL SCHOOL
DARSHAN ARYAL
2016141B13
BENJAMIN
BRONZE AWARD
1945
2016141 MONT' KIARA INTERNATIONAL SCHOOL
HYUNHO SHIN
2016141B09
BENJAMIN
BRONZE AWARD
1946
2016141 MONT' KIARA INTERNATIONAL SCHOOL
DHRUV LEEKHA
2016141B11
BENJAMIN
HONORABLE MENTION
1947
2016141 MONT' KIARA INTERNATIONAL SCHOOL
HANS CHRISTIAN ULRICH MIDELFART
2016141B10
BENJAMIN
HONORABLE MENTION
1948
2016141 MONT' KIARA INTERNATIONAL SCHOOL
KAIRANGI LARRY TE HUKI
2016141B14
BENJAMIN
HONORABLE MENTION
1949
2016141 MONT' KIARA INTERNATIONAL SCHOOL
AKHIL GUPTA
2016141S18
STUDENT
SILVER AWARD
1950
2016141 MONT' KIARA INTERNATIONAL SCHOOL
SANG HYUN LEE
2016141S17
STUDENT
SILVER AWARD
1951
2016141 MONT' KIARA INTERNATIONAL SCHOOL
GURUBHARAN GANESON
2016141S19
STUDENT
BRONZE AWARD
1952
2016142 SMK PADUNGAN
CHIEW CHIAW HUI
2016142J01
JUNIOR
CERTIFICATE OF PARTICIPATION
1953
2016142 SMK PADUNGAN
JOYCE JONG RUI RU
2016142J00
JUNIOR
CERTIFICATE OF PARTICIPATION
1954
2016142 SMK PADUNGAN
VOON SOON SENG
2016142S02
STUDENT
CERTIFICATE OF PARTICIPATION
1955
2016143 CEMPAKA INTERNATIONAL SCHOOLS
RHEAN OOI E
2016143E02
ECOLIER
BRONZE AWARD
1956
2016143 CEMPAKA INTERNATIONAL SCHOOLS
GOH PEI EYIN
2016143E00
ECOLIER
HONORABLE MENTION
1957
2016143 CEMPAKA INTERNATIONAL SCHOOLS
CASSZIN DALVID JEEVANAND
2016143E03
ECOLIER
HONORABLE MENTION
1958
2016143 CEMPAKA INTERNATIONAL SCHOOLS
IDHANT SUBHANKAR MITRA
2016143E04
ECOLIER
HONORABLE MENTION
1959
2016143 CEMPAKA INTERNATIONAL SCHOOLS
MONICA FABIO PASCHETTA
2016143E01
ECOLIER
CERTIFICATE OF PARTICIPATION
1960
2016144 KYS INTERNATIONAL SCHOOL MELAKA
AHMAD WAFIY BIN ROSLI
2016144S00
STUDENT
CERTIFICATE OF PARTICIPATION
1961
2016145 SEKOLAH MENENGAH PHOR TAY (PERSENDIRIAN)
CHAN KIM LOONG
2016145S01
STUDENT
HONORABLE MENTION
1962
2016145 SEKOLAH MENENGAH PHOR TAY (PERSENDIRIAN)
LAU JIN EE
2016145S00
STUDENT
CERTIFICATE OF PARTICIPATION
1963
2016146 SM SAINS HULU SELANGOR
ZURAINI BINTI HANUDIN
2016146S00
STUDENT
HONORABLE MENTION
1964
2016146 SM SAINS HULU SELANGOR
SITI ZUR'AIN BINTI ZUBAIDI
2016146S01
STUDENT
CERTIFICATE OF PARTICIPATION
1965
2016146 SM SAINS HULU SELANGOR
PUTERA FARHAN AZZANI BIN NASOHAN
2016146S02
STUDENT
CERTIFICATE OF PARTICIPATION
1966
2016146 SM SAINS HULU SELANGOR
NOR SHAZLINDA BINTI HERMAN
2016146S04
STUDENT
CERTIFICATE OF PARTICIPATION
1967
2016146 SM SAINS HULU SELANGOR
NURUL FAREESHA BINTI MOHD FAZLI
2016146S03
STUDENT
CERTIFICATE OF PARTICIPATION
1968
2016148 SK KANGKAR PULAI 2
AL IQHWAN HANIQ BIN KASUMA WANGI
2016148B01
BENJAMIN
SILVER AWARD
1969
2016148 SK KANGKAR PULAI 2
MUHAMMAD ABID ASYRAF BIN SHAMSOL KAHAR
2016148B00
BENJAMIN
SILVER AWARD
1970
2016148 SK KANGKAR PULAI 2
NOR AZLIEZA BINTI NOR AZHAR
2016148B02
BENJAMIN
SILVER AWARD
1971
2016149 SMK MUADZAM SHAH
ANNIS SYUHADA BINTI MOHAMAD SAIRI
2016149J01
JUNIOR
CERTIFICATE OF PARTICIPATION
1972
2016149 SMK MUADZAM SHAH
NURUL ATASHA BINTI HAMZAH
2016149J03
JUNIOR
CERTIFICATE OF PARTICIPATION
1973
2016149 SMK MUADZAM SHAH
AZREEN SUZEANA NATASHA BINTI SYAIFUL ADZRIL
2016149J02
JUNIOR
CERTIFICATE OF PARTICIPATION
1974
2016149 SMK MUADZAM SHAH
MUNA SALSABILA BINTI MOHD TAHA
2016149J00
JUNIOR
CERTIFICATE OF PARTICIPATION
1975
2016150 SM TEKNIK KUANTAN
NUR AISYAH BINTI ABDULLAH AZAHARI
2016150S07
STUDENT
HONORABLE MENTION
1976
2016150 SM TEKNIK KUANTAN
MUHAMMAD HAFIZUDDIN BIN MOHD RAZIF
2016150S16
STUDENT
HONORABLE MENTION
1977
2016150 SM TEKNIK KUANTAN
SHEIKH RAUSYANABRAR BIN AHMAD HAMBALI
2016150S13
STUDENT
HONORABLE MENTION
1978
2016150 SM TEKNIK KUANTAN
MOHD ADAM BIN MOHD ZAINI
2016150S14
STUDENT
HONORABLE MENTION
1979
2016150 SM TEKNIK KUANTAN
MOHAMAD IRSYAZMI BIN JEMAIL
2016150S12
STUDENT
CERTIFICATE OF PARTICIPATION
1980
2016150 SM TEKNIK KUANTAN
MUHAMMAD ARFAN FAIZ BIN MOHD FADZLI
2016150S11
STUDENT
CERTIFICATE OF PARTICIPATION
1981
2016150 SM TEKNIK KUANTAN
NURALIA MASTURAH BINTI MUSTAFA KAMAL
2016150S05
STUDENT
CERTIFICATE OF PARTICIPATION
1982
2016150 SM TEKNIK KUANTAN
NUR NABIHAH HANNAH BINTI ABDUL SHUKOR
2016150S04
STUDENT
CERTIFICATE OF PARTICIPATION
1983
2016150 SM TEKNIK KUANTAN
ANIS SHAHIMA ALIAH BT MOHD ARKAFF
2016150S00
STUDENT
CERTIFICATE OF PARTICIPATION
1984
2016150 SM TEKNIK KUANTAN
NUR EZANI NAJWA BINTI MOHD EIZUDDIN
2016150S03
STUDENT
CERTIFICATE OF PARTICIPATION
1985
2016150 SM TEKNIK KUANTAN
ABG EFFY HAFIZZUL BIN ABANG SALLEH
2016150S10
STUDENT
CERTIFICATE OF PARTICIPATION
1986
2016150 SM TEKNIK KUANTAN
AMIRUL AMIN BIN MOHD SAID
2016150S15
STUDENT
CERTIFICATE OF PARTICIPATION
1987
2016150 SM TEKNIK KUANTAN
DEENA NUR HANIE BINTI NOORDIN
2016150S08
STUDENT
CERTIFICATE OF PARTICIPATION
1988
2016150 SM TEKNIK KUANTAN
MUHAMMAD IZZAT BIN CHE NORDIN
2016150S09
STUDENT
CERTIFICATE OF PARTICIPATION
1989
2016150 SM TEKNIK KUANTAN
AZREEN BINTI LOKMAN
2016150S02
STUDENT
CERTIFICATE OF PARTICIPATION
1990
2016150 SM TEKNIK KUANTAN
ATIQAH BINTI HARIS
2016150S06
STUDENT
CERTIFICATE OF PARTICIPATION
1991
2016150 SM TEKNIK KUANTAN
NUR HIDAYAH BINTI ROSDI
2016150S01
STUDENT
CERTIFICATE OF PARTICIPATION
1992
2016151 SMK CONVENT
NURUL AIN HANNANI BINTI ABD WAHAB
2016151J00
JUNIOR
HONORABLE MENTION
1993
2016153 SMK SUNGAI TAPANG
GRAYSON THIEN ZIE CHAI
2016153C00
CADET
CERTIFICATE OF PARTICIPATION
1994
2016154 SJK TAMIL MASAI
THENUTHAN A/L THIYAGU
2016154E06
ECOLIER
HONORABLE MENTION
1995
2016154 SJK TAMIL MASAI
THESHEEGAN A/L THIYAGU
2016154E05
ECOLIER
HONORABLE MENTION
1996
2016154 SJK TAMIL MASAI
THARSHENDREN NAIR A/L SUDHIR NAIR
2016154E01
ECOLIER
CERTIFICATE OF PARTICIPATION
1997
2016154 SJK TAMIL MASAI
SHIRIMATHI A/P M NESARAJAN
2016154E08
ECOLIER
CERTIFICATE OF PARTICIPATION
1998
2016154 SJK TAMIL MASAI
MUGILAN A/L LOGANATHAN
2016154E00
ECOLIER
CERTIFICATE OF PARTICIPATION
1999
2016154 SJK TAMIL MASAI
NISHANT A/L SIVALINGAM
2016154E07
ECOLIER
CERTIFICATE OF PARTICIPATION
2000
2016154 SJK TAMIL MASAI
HARSHINI A/P SUKUMAR
2016154E04
ECOLIER
CERTIFICATE OF PARTICIPATION
2001
2016154 SJK TAMIL MASAI
JIISMITHA A/P VEJAYAN
2016154E03
ECOLIER
CERTIFICATE OF PARTICIPATION
2002
2016154 SJK TAMIL MASAI
ABIGAIL
2016154E02
ECOLIER
CERTIFICATE OF PARTICIPATION
2003
2016154 SJK TAMIL MASAI
YAMUNAA SHREE D/O SIVAM
2016154B15
BENJAMIN
CERTIFICATE OF PARTICIPATION
2004
2016154 SJK TAMIL MASAI
TURKESHWARAN A/L KALITHASSAN
2016154B11
BENJAMIN
CERTIFICATE OF PARTICIPATION
2005
2016154 SJK TAMIL MASAI
ROHITAJOTHI A/P KARTHIGASEN
2016154B20
BENJAMIN
CERTIFICATE OF PARTICIPATION
2006
2016154 SJK TAMIL MASAI
DEEPTIKA A/P SUBRAMANIAM
2016154B13
BENJAMIN
CERTIFICATE OF PARTICIPATION
2007
2016154 SJK TAMIL MASAI
TANISH A/L PUPALAN
2016154B10
BENJAMIN
CERTIFICATE OF PARTICIPATION
2008
2016154 SJK TAMIL MASAI
HAVINESHWARAN A/L ILAVARASAN
2016154B12
BENJAMIN
CERTIFICATE OF PARTICIPATION
2009
2016154 SJK TAMIL MASAI
THANUSHRI A/P SERVY
2016154B17
BENJAMIN
CERTIFICATE OF PARTICIPATION
2010
2016154 SJK TAMIL MASAI
MIRTHULA SIVAKUMAR
2016154B14
BENJAMIN
CERTIFICATE OF PARTICIPATION
2011
2016154 SJK TAMIL MASAI
VISHALINI D/O SUKUMARAN
2016154B16
BENJAMIN
CERTIFICATE OF PARTICIPATION
2012
2016154 SJK TAMIL MASAI
SALINI A/P PRAGASH SUNDARAM
2016154B19
BENJAMIN
CERTIFICATE OF PARTICIPATION
2013
2016154 SJK TAMIL MASAI
TISHWAAR A/L MOORTHI
2016154B09
BENJAMIN
CERTIFICATE OF PARTICIPATION
2014
2016154 SJK TAMIL MASAI
TANISSHA A/P GUNASEKHRAN
2016154B18
BENJAMIN
CERTIFICATE OF PARTICIPATION
2015
2016155 SEKOLAH SRI BESTARI (PRIMARY)
SHASHIDAARAN NANOO
2016155E02
ECOLIER
BRONZE AWARD
2016
2016155 SEKOLAH SRI BESTARI (PRIMARY)
BRYAN LEE JHUN WEI
2016155E03
ECOLIER
HONORABLE MENTION
2017
2016155 SEKOLAH SRI BESTARI (PRIMARY)
NUR INTESSAR IZZATI BINTI ZAMRI
2016155E00
ECOLIER
HONORABLE MENTION
2018
2016155 SEKOLAH SRI BESTARI (PRIMARY)
ALANY CAMILIA BINTI MOHD SYAHRIZAL
2016155E01
ECOLIER
CERTIFICATE OF PARTICIPATION
2019
2016155 SEKOLAH SRI BESTARI (PRIMARY)
WEE JUN IAN MATTHEW
2016155B05
BENJAMIN
SILVER AWARD
2020
2016155 SEKOLAH SRI BESTARI (PRIMARY)
RYAN MICHAEL CURTIS
2016155B04
BENJAMIN
HONORABLE MENTION
2021
2016155 SEKOLAH SRI BESTARI (PRIMARY)
NG ZHE MIN
2016155B07
BENJAMIN
HONORABLE MENTION
2022
2016155 SEKOLAH SRI BESTARI (PRIMARY)
ASHLEY THONG XIANG YI
2016155B06
BENJAMIN
CERTIFICATE OF PARTICIPATION
2023
2016156 SMK ST FRANCIS CONVENT (M)
BEDELIA JACKSON SIGA
2016156J12
JUNIOR
HONORABLE MENTION
2024
2016156 SMK ST FRANCIS CONVENT (M)
ANGELICA KUMANG MATHEW RENTAP
2016156C06
CADET
HONORABLE MENTION
2025
2016156 SMK ST FRANCIS CONVENT (M)
JACQULYNE JUSTIN
2016156C01
CADET
HONORABLE MENTION
2026
2016156 SMK ST FRANCIS CONVENT (M)
SALINA ANG FEI FEI
2016156C07
CADET
HONORABLE MENTION
2027
2016156 SMK ST FRANCIS CONVENT (M)
IRISS SUBERE LING
2016156C13
CADET
HONORABLE MENTION
2028
2016156 SMK ST FRANCIS CONVENT (M)
TAHLIA BINTI MOHD TAHIR
2016156C00
CADET
HONORABLE MENTION
2029
2016156 SMK ST FRANCIS CONVENT (M)
AMANDA DELAILA ADLY
2016156C14
CADET
HONORABLE MENTION
2030
2016156 SMK ST FRANCIS CONVENT (M)
GILLIAN SIKAJAT
2016156C09
CADET
CERTIFICATE OF PARTICIPATION
2031
2016156 SMK ST FRANCIS CONVENT (M)
VALERIE VANESSA LANGKAB
2016156C10
CADET
CERTIFICATE OF PARTICIPATION
2032
2016156 SMK ST FRANCIS CONVENT (M)
CLANE ANGEL ANN ONTOK
2016156J11
JUNIOR
CERTIFICATE OF PARTICIPATION
2033
2016156 SMK ST FRANCIS CONVENT (M)
AMANDA MIRABELLE ERICK
2016156C08
CADET
CERTIFICATE OF PARTICIPATION
2034
2016156 SMK ST FRANCIS CONVENT (M)
HANA MICHELLE MISOL
2016156C05
CADET
CERTIFICATE OF PARTICIPATION
2035
2016157 SEKOLAH MENENGAH SAINS SABAH
ALLESSANDRA JEANNE JOANNES
2016157S37
STUDENT
BRONZE AWARD
2036
2016157 SEKOLAH MENENGAH SAINS SABAH
MOHD ALFI BIN SUHAILI
2016157C19
CADET
BRONZE AWARD
2037
2016157 SEKOLAH MENENGAH SAINS SABAH
EMMA MELANIE MICHAEL
2016157S51
STUDENT
BRONZE AWARD
2038
2016157 SEKOLAH MENENGAH SAINS SABAH
FADIL LAZIM
2016157J24
JUNIOR
HONORABLE MENTION
2039
2016157 SEKOLAH MENENGAH SAINS SABAH
FAUZI ANUAR LEE
2016157S29
STUDENT
HONORABLE MENTION
2040
2016157 SEKOLAH MENENGAH SAINS SABAH
HAZWAN HAMIZAN BIN AZHARI
2016157S39
STUDENT
HONORABLE MENTION
2041
2016157 SEKOLAH MENENGAH SAINS SABAH
MAX MICHAEL SAMSON
2016157S60
STUDENT
HONORABLE MENTION
2042
2016157 SEKOLAH MENENGAH SAINS SABAH
AHMAD ADLI ABDILLAH BIN SANY ABDILLAH
2016157S32
STUDENT
HONORABLE MENTION
2043
2016157 SEKOLAH MENENGAH SAINS SABAH
NUR AFNI BINTI MOHD ALI
2016157S36
STUDENT
HONORABLE MENTION
2044
2016157 SEKOLAH MENENGAH SAINS SABAH
NUR DIANA BT AZMI
2016157S42
STUDENT
HONORABLE MENTION
2045
2016157 SEKOLAH MENENGAH SAINS SABAH
MOHD HAFIZUDDIN SYAFIE BIN SAININ
2016157C13
CADET
HONORABLE MENTION
2046
2016157 SEKOLAH MENENGAH SAINS SABAH
MOHD ZUHEEM B HAMZAH
2016157S35
STUDENT
HONORABLE MENTION
2047
2016157 SEKOLAH MENENGAH SAINS SABAH
NURHAAFIZHAH BINTI INDRAH@MOHD FAINOR
2016157S26
STUDENT
HONORABLE MENTION
2048
2016157 SEKOLAH MENENGAH SAINS SABAH
MUHAMAD ADLIZAN ADIL BIN ASALI
2016157C14
CADET
HONORABLE MENTION
2049
2016157 SEKOLAH MENENGAH SAINS SABAH
NURUL SYUHADAH BINTI PASUSAI
2016157C05
CADET
HONORABLE MENTION
2050
2016157 SEKOLAH MENENGAH SAINS SABAH
MUHAMMAD FARID BIN ISMAIL
2016157S48
STUDENT
HONORABLE MENTION
2051
2016157 SEKOLAH MENENGAH SAINS SABAH
NURUL IZZATI BT MOHD DAHLAN
2016157S59
STUDENT
HONORABLE MENTION
2052
2016157 SEKOLAH MENENGAH SAINS SABAH
KHAIRUNE AMZAR JOHARI
2016157C10
CADET
HONORABLE MENTION
2053
2016157 SEKOLAH MENENGAH SAINS SABAH
YASMIN BATRISYIA BINTI ZULFIKRI
2016157S30
STUDENT
HONORABLE MENTION
2054
2016157 SEKOLAH MENENGAH SAINS SABAH
ALYA AQILAH BINTI ZULFIKRI
2016157J22
JUNIOR
HONORABLE MENTION
2055
2016157 SEKOLAH MENENGAH SAINS SABAH
MOHD ASHMIR BIN ASITS
2016157S66
STUDENT
HONORABLE MENTION
2056
2016157 SEKOLAH MENENGAH SAINS SABAH
ALIUDDIN BIN ANWAR
2016157S55
STUDENT
HONORABLE MENTION
2057
2016157 SEKOLAH MENENGAH SAINS SABAH
SITI NABILAH BINTI SAIDIN
2016157S56
STUDENT
HONORABLE MENTION
2058
2016157 SEKOLAH MENENGAH SAINS SABAH
MUHAMMAD ABDAINI BIN JEFRI
2016157J21
JUNIOR
HONORABLE MENTION
2059
2016157 SEKOLAH MENENGAH SAINS SABAH
MOHAMMAD FADHIL IKRAM BIN MAAROF
2016157C17
CADET
HONORABLE MENTION
2060
2016157 SEKOLAH MENENGAH SAINS SABAH
EVA NATASHA DAIM
2016157S50
STUDENT
HONORABLE MENTION
2061
2016157 SEKOLAH MENENGAH SAINS SABAH
FARAH AYUNI BINTI SHAADAANI
2016157S41
STUDENT
HONORABLE MENTION
2062
2016157 SEKOLAH MENENGAH SAINS SABAH
NURUL ATIQAH BT ZUAMIN
2016157S40
STUDENT
HONORABLE MENTION
2063
2016157 SEKOLAH MENENGAH SAINS SABAH
DINAH AMIRAH JAMIDIA
2016157S54
STUDENT
HONORABLE MENTION
2064
2016157 SEKOLAH MENENGAH SAINS SABAH
ENILYN KINEWON@KINAWAN
2016157S31
STUDENT
HONORABLE MENTION
2065
2016157 SEKOLAH MENENGAH SAINS SABAH
NURIN NASUHA BINTI ROSLI
2016157C01
CADET
HONORABLE MENTION
2066
2016157 SEKOLAH MENENGAH SAINS SABAH
NORNIE MARDHIAH MD SALLEH
2016157S25
STUDENT
HONORABLE MENTION
2067
2016157 SEKOLAH MENENGAH SAINS SABAH
ROBBIE COLE JOSUE
2016157S38
STUDENT
HONORABLE MENTION
2068
2016157 SEKOLAH MENENGAH SAINS SABAH
DALE ORNISH JUMIK
2016157J20
JUNIOR
CERTIFICATE OF PARTICIPATION
2069
2016157 SEKOLAH MENENGAH SAINS SABAH
ARFADIRAH BINTI NORMAN
2016157S44
STUDENT
HONORABLE MENTION
2070
2016157 SEKOLAH MENENGAH SAINS SABAH
ERICSON RAIDI
2016157S34
STUDENT
HONORABLE MENTION
2071
2016157 SEKOLAH MENENGAH SAINS SABAH
LILY ASYIQIN ROSLAN
2016157S61
STUDENT
HONORABLE MENTION
2072
2016157 SEKOLAH MENENGAH SAINS SABAH
SHAMIL ARIF BIN MUHAMAD
2016157S47
STUDENT
HONORABLE MENTION
2073
2016157 SEKOLAH MENENGAH SAINS SABAH
AIN NUR SYUHADA ABD SALAM
2016157J23
JUNIOR
CERTIFICATE OF PARTICIPATION
2074
2016157 SEKOLAH MENENGAH SAINS SABAH
NUR ATHIRAH SYAFIQAH BINTI MOHD YUSUF
2016157C08
CADET
CERTIFICATE OF PARTICIPATION
2075
2016157 SEKOLAH MENENGAH SAINS SABAH
NUR MARISYA MAISARAH BT MOHD ASRI
2016157C00
CADET
CERTIFICATE OF PARTICIPATION
2076
2016157 SEKOLAH MENENGAH SAINS SABAH
JACQUELINE SAME
2016157S43
STUDENT
CERTIFICATE OF PARTICIPATION
2077
2016157 SEKOLAH MENENGAH SAINS SABAH
SHONA BINTI MUTHURAMAN
2016157S28
STUDENT
CERTIFICATE OF PARTICIPATION
2078
2016157 SEKOLAH MENENGAH SAINS SABAH
SITI ZAKIYAH MAISURAH BINTI BEDDU
2016157C06
CADET
CERTIFICATE OF PARTICIPATION
2079
2016157 SEKOLAH MENENGAH SAINS SABAH
MUHAMMAD FIKRY BIN MOHD KHAIRUUDDIN
2016157S53
STUDENT
CERTIFICATE OF PARTICIPATION
2080
2016157 SEKOLAH MENENGAH SAINS SABAH
NUR SYAFIEQAH IRDINA BT MOHD ISHAK
2016157S57
STUDENT
CERTIFICATE OF PARTICIPATION
2081
2016157 SEKOLAH MENENGAH SAINS SABAH
SHOSHANA NG EI WUEN
2016157S33
STUDENT
CERTIFICATE OF PARTICIPATION
2082
2016157 SEKOLAH MENENGAH SAINS SABAH
NUR ANGELINA BT MOHD MASRAN
2016157C04
CADET
CERTIFICATE OF PARTICIPATION
2083
2016157 SEKOLAH MENENGAH SAINS SABAH
MD. AZWAD BIN JAKIRIN
2016157S64
STUDENT
CERTIFICATE OF PARTICIPATION
2084
2016157 SEKOLAH MENENGAH SAINS SABAH
NURYATI AJAMAIN
2016157S68
STUDENT
CERTIFICATE OF PARTICIPATION
2085
2016157 SEKOLAH MENENGAH SAINS SABAH
ILHAM BIN AG SANI
2016157S58
STUDENT
CERTIFICATE OF PARTICIPATION
2086
2016157 SEKOLAH MENENGAH SAINS SABAH
NAZHATUL SYAHIRAH AZIZ
2016157S67
STUDENT
CERTIFICATE OF PARTICIPATION
2087
2016157 SEKOLAH MENENGAH SAINS SABAH
NUR SYAQILAH AQIRA BINTI JUPILIN
2016157S62
STUDENT
CERTIFICATE OF PARTICIPATION
2088
2016157 SEKOLAH MENENGAH SAINS SABAH
NURSAKINAH BINTI RIDWAN
2016157S65
STUDENT
CERTIFICATE OF PARTICIPATION
2089
2016157 SEKOLAH MENENGAH SAINS SABAH
DK NURSHAHIDAH NAFESAH BT ABD ADZIM
2016157S46
STUDENT
CERTIFICATE OF PARTICIPATION
2090
2016157 SEKOLAH MENENGAH SAINS SABAH
JANET MADDELINE JAUTI
2016157S27
STUDENT
CERTIFICATE OF PARTICIPATION
2091
2016157 SEKOLAH MENENGAH SAINS SABAH
SITI NURMAISARAH BT. AG MOH ISMAIL
2016157S45
STUDENT
CERTIFICATE OF PARTICIPATION
2092
2016157 SEKOLAH MENENGAH SAINS SABAH
DINAH JAZMINA BINTI HASBI
2016157C12
CADET
CERTIFICATE OF PARTICIPATION
2093
2016157 SEKOLAH MENENGAH SAINS SABAH
JACKSON GODFREY
2016157C16
CADET
CERTIFICATE OF PARTICIPATION
2094
2016157 SEKOLAH MENENGAH SAINS SABAH
FAYEDONNA ROMEO
2016157S52
STUDENT
CERTIFICATE OF PARTICIPATION
2095
2016157 SEKOLAH MENENGAH SAINS SABAH
THORNDYKE L. IMBUN
2016157C09
CADET
CERTIFICATE OF PARTICIPATION
2096
2016157 SEKOLAH MENENGAH SAINS SABAH
NURUL INSYIRAH BINTI JIMAL
2016157C07
CADET
CERTIFICATE OF PARTICIPATION
2097
2016157 SEKOLAH MENENGAH SAINS SABAH
CT SURAYA BINTI AMRAN
2016157S49
STUDENT
CERTIFICATE OF PARTICIPATION
2098
2016157 SEKOLAH MENENGAH SAINS SABAH
FARAH NAQIAH BINTI MOHAMED NASIR
2016157S63
STUDENT
CERTIFICATE OF PARTICIPATION
2099
2016157 SEKOLAH MENENGAH SAINS SABAH
MOHD IZZAT ISSKANDDAR BIN SAMSON
2016157C15
CADET
CERTIFICATE OF PARTICIPATION
2100
2016157 SEKOLAH MENENGAH SAINS SABAH
ALLISYA DANILLA BT DAUD
2016157C18
CADET
CERTIFICATE OF PARTICIPATION
2101
2016157 SEKOLAH MENENGAH SAINS SABAH
NUR AISYAH SOFEA AMANI BINTI MOHD ZUHARMAN
2016157C02
CADET
CERTIFICATE OF PARTICIPATION
2102
2016157 SEKOLAH MENENGAH SAINS SABAH
ISFANUVY BINTI MAIKEL BONG
2016157C11
CADET
CERTIFICATE OF PARTICIPATION
2103
2016157 SEKOLAH MENENGAH SAINS SABAH
MUHAMMAD NABIL ZULFIKRI
2016157C03
CADET
CERTIFICATE OF PARTICIPATION
2104
2016158 SEKOLAH MENENGAH KEBANGSAAN AGAMA MELOR
NUR IMAN HAIQAL BIN MOHD YUSOF
2016158S04
STUDENT
GOLD AWARD
2105
2016158 SEKOLAH MENENGAH KEBANGSAAN AGAMA MELOR
KU MAHHERA BINTI KU MANSOR
2016158S13
STUDENT
HONORABLE MENTION
2106
2016158 SEKOLAH MENENGAH KEBANGSAAN AGAMA MELOR
MUHAMAD SYAKIR BIN MOHD ZAIN
2016158J00
JUNIOR
HONORABLE MENTION
2107
2016158 SEKOLAH MENENGAH KEBANGSAAN AGAMA MELOR
NURSYIFA ANIS BINTI AHMAD WARDI
2016158S09
STUDENT
HONORABLE MENTION
2108
2016158 SEKOLAH MENENGAH KEBANGSAAN AGAMA MELOR
NUR ILHAM AISHA BT ZAABAR
2016158J02
JUNIOR
HONORABLE MENTION
2109
2016158 SEKOLAH MENENGAH KEBANGSAAN AGAMA MELOR
MAHFUZAH HAMIZAH BINTI MOHD ARIFF
2016158S06
STUDENT
HONORABLE MENTION
2110
2016158 SEKOLAH MENENGAH KEBANGSAAN AGAMA MELOR
NUR AFIQAH BINTI AZIZI
2016158S07
STUDENT
HONORABLE MENTION
2111
2016158 SEKOLAH MENENGAH KEBANGSAAN AGAMA MELOR
MUHAMMAD ISYRAF FATHI BIN IZANI
2016158S05
STUDENT
HONORABLE MENTION
2112
2016158 SEKOLAH MENENGAH KEBANGSAAN AGAMA MELOR
NURUL NABILAH BINTI ZULKIFLI
2016158J01
JUNIOR
CERTIFICATE OF PARTICIPATION
2113
2016158 SEKOLAH MENENGAH KEBANGSAAN AGAMA MELOR
FAEZATUL ATIQAH BINTI MOHD RAHIM
2016158S08
STUDENT
CERTIFICATE OF PARTICIPATION
2114
2016158 SEKOLAH MENENGAH KEBANGSAAN AGAMA MELOR
SYASYA FARZANA BINTI ZULKIFLI
2016158S12
STUDENT
CERTIFICATE OF PARTICIPATION
2115
2016158 SEKOLAH MENENGAH KEBANGSAAN AGAMA MELOR
CHE HASRUL SHAFIQ BIN CHE HASHIM
2016158S03
STUDENT
CERTIFICATE OF PARTICIPATION
2116
2016158 SEKOLAH MENENGAH KEBANGSAAN AGAMA MELOR
NORSHAFIQAH BINTI KHRUDIN @ KHAIRUDIN
2016158S10
STUDENT
CERTIFICATE OF PARTICIPATION
2117
2016158 SEKOLAH MENENGAH KEBANGSAAN AGAMA MELOR
UMMU HABIBAH BINTI NAZRI
2016158S11
STUDENT
CERTIFICATE OF PARTICIPATION
2118
2016159 SEKOLAH SERI CAHAYA
WONG TIK WING
2016159J04
JUNIOR
GOLD AWARD
2119
2016159 SEKOLAH SERI CAHAYA
YONG GUO JIN
2016159S09
STUDENT
HONORABLE MENTION
2120
2016159 SEKOLAH SERI CAHAYA
CHOI ZHE YOONG
2016159J05
JUNIOR
HONORABLE MENTION
2121
2016159 SEKOLAH SERI CAHAYA
MIKE CHIN WENG KIT
2016159C03
CADET
HONORABLE MENTION
2122
2016159 SEKOLAH SERI CAHAYA
OO XIU YANG
2016159C01
CADET
HONORABLE MENTION
2123
2016159 SEKOLAH SERI CAHAYA
SIM SI YUAN
2016159J07
JUNIOR
HONORABLE MENTION
2124
2016159 SEKOLAH SERI CAHAYA
ASHVINDHAN A/L NARAYANAN
2016159C00
CADET
HONORABLE MENTION
2125
2016159 SEKOLAH SERI CAHAYA
KENNETH ONG KEN HUEY
2016159S08
STUDENT
HONORABLE MENTION
2126
2016159 SEKOLAH SERI CAHAYA
JAMES MATHEWS GEORGE
2016159C02
CADET
HONORABLE MENTION
2127
2016159 SEKOLAH SERI CAHAYA
SYAHMI FADHLIL WAFI BIN SHAHRUDIN
2016159J06
JUNIOR
CERTIFICATE OF PARTICIPATION
2128
2016160 SJKC CHUNG HWA KOTA KINABALU
IVAN TITUS MA
2016160B01
BENJAMIN
GOLD AWARD
2129
2016160 SJKC CHUNG HWA KOTA KINABALU
HEW WEI KANG
2016160B00
BENJAMIN
HONORABLE MENTION
2130
2016161 KENINGAU VOCATIONAL COLLEGE
GEOFFREY STEVE LAJIM
2016161S02
STUDENT
HONORABLE MENTION
2131
2016161 KENINGAU VOCATIONAL COLLEGE
CADRICK GATINOL
2016161S01
STUDENT
HONORABLE MENTION
2132
2016161 KENINGAU VOCATIONAL COLLEGE
MUHAMMAD HANIF BIN BAHRMAN
2016161S00
STUDENT
CERTIFICATE OF PARTICIPATION
2133
2016162 SMK BUKIT RANGIN
NUR AISYAH HANA BINTI FAKARUDIN
2016162C03
CADET
HONORABLE MENTION
2134
2016162 SMK BUKIT RANGIN
NOR NAJIHA BINTI MOHAMAD AZHAR
2016162C00
CADET
CERTIFICATE OF PARTICIPATION
2135
2016162 SMK BUKIT RANGIN
ALYA KAUTHAR BINTI AZMAN
2016162C01
CADET
CERTIFICATE OF PARTICIPATION
2136
2016162 SMK BUKIT RANGIN
NURUL NASREEN BT AHMAD RIZAL
2016162C02
CADET
CERTIFICATE OF PARTICIPATION
2137
2016163 SMJK PEI YUAN, KAMPAR
YAP CHUN MAN
2016163S02
STUDENT
BRONZE AWARD
2138
2016163 SMJK PEI YUAN, KAMPAR
PRAVINDEN A/L GUNARAJAN
2016163S01
STUDENT
CERTIFICATE OF PARTICIPATION
2139
2016163 SMJK PEI YUAN, KAMPAR
KHOR PHILEMON
2016163S00
STUDENT
CERTIFICATE OF PARTICIPATION
2140
2016164 MRSM KUALA KUBU BHARU
AFIF RIFQY DINY BIN AZUDIN
2016164C02
CADET
SILVER AWARD
2141
2016164 MRSM KUALA KUBU BHARU
MUHAMMAD IKMAL HAKIMI BIN MOHD SHUKUR
2016164J26
JUNIOR
SILVER AWARD
2142
2016164 MRSM KUALA KUBU BHARU
ADI AFIQ BIN AZLAN
2016164C01
CADET
BRONZE AWARD
2143
2016164 MRSM KUALA KUBU BHARU
EDWARD LIM JIA SHENG
2016164C06
CADET
BRONZE AWARD
2144
2016164 MRSM KUALA KUBU BHARU
AMIR BIN SYAHMI
2016164C04
CADET
BRONZE AWARD
2145
2016164 MRSM KUALA KUBU BHARU
UMAR BIN ZULKEFLI
2016164C12
CADET
BRONZE AWARD
2146
2016164 MRSM KUALA KUBU BHARU
ADLAN SHAFI BIN AB AZIZ
2016164J24
JUNIOR
HONORABLE MENTION
2147
2016164 MRSM KUALA KUBU BHARU
NUR AZRI BIN SHAHARUDDIN
2016164J18
JUNIOR
HONORABLE MENTION
2148
2016164 MRSM KUALA KUBU BHARU
ARFAIN SYAHMI BIN AD ABIDI
2016164C05
CADET
HONORABLE MENTION
2149
2016164 MRSM KUALA KUBU BHARU
MUHAMMAD DANIEL IMRAN BIN MOHD TAUFIK
2016164C08
CADET
HONORABLE MENTION
2150
2016164 MRSM KUALA KUBU BHARU
AMIRUL SHAFIQ BIN BADLI SHAH
2016164J14
JUNIOR
HONORABLE MENTION
2151
2016164 MRSM KUALA KUBU BHARU
CHERN PEI YING
2016164J15
JUNIOR
HONORABLE MENTION
2152
2016164 MRSM KUALA KUBU BHARU
FAIZ HAZIM BIN NOOR MOHD
2016164J25
JUNIOR
HONORABLE MENTION
2153
2016164 MRSM KUALA KUBU BHARU
NABEELA BINTI AZIMI
2016164S31
STUDENT
HONORABLE MENTION
2154
2016164 MRSM KUALA KUBU BHARU
MUHAMMAD FAHIM BIN AZHAR
2016164C09
CADET
HONORABLE MENTION
2155
2016164 MRSM KUALA KUBU BHARU
THIRUTHANIGESH A/L SHUNMUGHAM
2016164C11
CADET
HONORABLE MENTION
2156
2016164 MRSM KUALA KUBU BHARU
RAJA AHMAD KHAIREEL MUSTAPHA BIN RAJA MUNIR SHAH
2016164J22
JUNIOR
HONORABLE MENTION
2157
2016164 MRSM KUALA KUBU BHARU
AHMAD DANIAL
2016164C03
CADET
HONORABLE MENTION
2158
2016164 MRSM KUALA KUBU BHARU
PUTERI LIYANA SOFEA BINTI MEGAT KAMIL AZMAN
2016164J21
JUNIOR
HONORABLE MENTION
2159
2016164 MRSM KUALA KUBU BHARU
EMRE HAZIQ BIN AZHAR
2016164C07
CADET
HONORABLE MENTION
2160
2016164 MRSM KUALA KUBU BHARU
NOR NABILAH QISTINA BINTI MOHAMAD RAFIENE
2016164J17
JUNIOR
CERTIFICATE OF PARTICIPATION
2161
2016164 MRSM KUALA KUBU BHARU
UZAIR IHSAN BIN FAKRUL AZMI
2016164J23
JUNIOR
CERTIFICATE OF PARTICIPATION
2162
2016164 MRSM KUALA KUBU BHARU
FADLHLIN QISTINA BINTI ELMY KHAIRULL
2016164S28
STUDENT
CERTIFICATE OF PARTICIPATION
2163
2016164 MRSM KUALA KUBU BHARU
PUTRI NUR'AFRINA BINTI TAJUL ARIFFIN
2016164S34
STUDENT
CERTIFICATE OF PARTICIPATION
2164
2016164 MRSM KUALA KUBU BHARU
MUHAMMAD IBADURRAHMAN BIN IMIZAN
2016164C10
CADET
CERTIFICATE OF PARTICIPATION
2165
2016164 MRSM KUALA KUBU BHARU
LUQMAN NURHAKIM BIN MOHD YAZID
2016164S29
STUDENT
CERTIFICATE OF PARTICIPATION
2166
2016164 MRSM KUALA KUBU BHARU
NUR WANI HAZIRAH BINTI JOHAN CENDIKIAWAN
2016164J20
JUNIOR
CERTIFICATE OF PARTICIPATION
2167
2016164 MRSM KUALA KUBU BHARU
KHAIRUN NAJAH BINTI NIK MOHD RIZAL
2016164J16
JUNIOR
CERTIFICATE OF PARTICIPATION
2168
2016164 MRSM KUALA KUBU BHARU
PREAMES A/P NARAYANASAMY
2016164S33
STUDENT
CERTIFICATE OF PARTICIPATION
2169
2016164 MRSM KUALA KUBU BHARU
ADRIANA NURALIA BT AZMI
2016164J13
JUNIOR
CERTIFICATE OF PARTICIPATION
2170
2016164 MRSM KUALA KUBU BHARU
WAN AINI SYAHIRAH BT WAN MOHD HATTA
2016164S35
STUDENT
CERTIFICATE OF PARTICIPATION
2171
2016164 MRSM KUALA KUBU BHARU
ADAM BIN MOHD MAZELI
2016164S27
STUDENT
CERTIFICATE OF PARTICIPATION
2172
2016164 MRSM KUALA KUBU BHARU
NURULSYAZWANI AKMAL BINTI MOKHSEN
2016164S32
STUDENT
CERTIFICATE OF PARTICIPATION
2173
2016164 MRSM KUALA KUBU BHARU
NUR IZZAH AMANI BINTI SUKAR @YAHYA
2016164J19
JUNIOR
CERTIFICATE OF PARTICIPATION
2174
2016164 MRSM KUALA KUBU BHARU
MUHAMMAD NIZAM BIN MOHD ROSLI
2016164S30
STUDENT
CERTIFICATE OF PARTICIPATION
2175
2016164 MRSM KUALA KUBU BHARU
AARON AZREE BIN KAMARUL AZMAN
2016164C00
CADET
CERTIFICATE OF PARTICIPATION
2176
2016165 SMK ST ANTHONY, SARIKEI
VICTOR YII ZI SHENG
2016165J21
JUNIOR
GOLD AWARD
2177
2016165 SMK ST ANTHONY, SARIKEI
KATHIE TING ZHI YING
2016165S27
STUDENT
BRONZE AWARD
2178
2016165 SMK ST ANTHONY, SARIKEI
TING TIEW HUNG
2016165J07
JUNIOR
HONORABLE MENTION
2179
2016165 SMK ST ANTHONY, SARIKEI
VIVIAN TENG XIU WEN
2016165J22
JUNIOR
HONORABLE MENTION
2180
2016165 SMK ST ANTHONY, SARIKEI
CHEN SZE YUN
2016165J03
JUNIOR
HONORABLE MENTION
2181
2016165 SMK ST ANTHONY, SARIKEI
DIE TIONG HUANG
2016165S31
STUDENT
HONORABLE MENTION
2182
2016165 SMK ST ANTHONY, SARIKEI
WONG YANG LI
2016165S36
STUDENT
HONORABLE MENTION
2183
2016165 SMK ST ANTHONY, SARIKEI
ALICIA RABAI ANAK GAIE
2016165J02
JUNIOR
HONORABLE MENTION
2184
2016165 SMK ST ANTHONY, SARIKEI
RODERICK LAU NGEE GIEK
2016165J18
JUNIOR
HONORABLE MENTION
2185
2016165 SMK ST ANTHONY, SARIKEI
SHIRLEY LAU YI WEN
2016165J20
JUNIOR
HONORABLE MENTION
2186
2016165 SMK ST ANTHONY, SARIKEI
NGU WEI JIE
2016165S29
STUDENT
HONORABLE MENTION
2187
2016165 SMK ST ANTHONY, SARIKEI
LAU SHI YUAN
2016165J15
JUNIOR
HONORABLE MENTION
2188
2016165 SMK ST ANTHONY, SARIKEI
ROLAND CHIENG UNG LUNG
2016165J19
JUNIOR
HONORABLE MENTION
2189
2016165 SMK ST ANTHONY, SARIKEI
IVY TING HUI YI
2016165S26
STUDENT
HONORABLE MENTION
2190
2016165 SMK ST ANTHONY, SARIKEI
TANG FANG YI
2016165J10
JUNIOR
HONORABLE MENTION
2191
2016165 SMK ST ANTHONY, SARIKEI
GENEVIEVE WONG KEE LING
2016165S25
STUDENT
HONORABLE MENTION
2192
2016165 SMK ST ANTHONY, SARIKEI
KELLY HA
2016165S28
STUDENT
HONORABLE MENTION
2193
2016165 SMK ST ANTHONY, SARIKEI
LING LEH QING
2016165S33
STUDENT
HONORABLE MENTION
2194
2016165 SMK ST ANTHONY, SARIKEI
ALAN CHUNG SHEN KAI
2016165J14
JUNIOR
CERTIFICATE OF PARTICIPATION
2195
2016165 SMK ST ANTHONY, SARIKEI
NUR ATHIRAH BINTI MORZAIDIE
2016165J17
JUNIOR
CERTIFICATE OF PARTICIPATION
2196
2016165 SMK ST ANTHONY, SARIKEI
YING SII MEI
2016165J24
JUNIOR
CERTIFICATE OF PARTICIPATION
2197
2016165 SMK ST ANTHONY, SARIKEI
TENG RU JUN
2016165J11
JUNIOR
CERTIFICATE OF PARTICIPATION
2198
2016165 SMK ST ANTHONY, SARIKEI
WENNIE WONG LEH DING
2016165J12
JUNIOR
CERTIFICATE OF PARTICIPATION
2199
2016165 SMK ST ANTHONY, SARIKEI
WONG KHOON SENG
2016165J23
JUNIOR
CERTIFICATE OF PARTICIPATION
2200
2016165 SMK ST ANTHONY, SARIKEI
NGU WEE HUI
2016165S34
STUDENT
CERTIFICATE OF PARTICIPATION
2201
2016165 SMK ST ANTHONY, SARIKEI
FLORENCE LING WEE LING
2016165J04
JUNIOR
CERTIFICATE OF PARTICIPATION
2202
2016165 SMK ST ANTHONY, SARIKEI
PEGGY LU SHUET FONG
2016165J16
JUNIOR
CERTIFICATE OF PARTICIPATION
2203
2016165 SMK ST ANTHONY, SARIKEI
WONG YUN DIAN
2016165J13
JUNIOR
CERTIFICATE OF PARTICIPATION
2204
2016165 SMK ST ANTHONY, SARIKEI
NUR HAZIQ ISYRAQ BIN MIJAN
2016165S32
STUDENT
CERTIFICATE OF PARTICIPATION
2205
2016165 SMK ST ANTHONY, SARIKEI
ABANG ABDUL RAHIM BIN TAIP
2016165J01
JUNIOR
CERTIFICATE OF PARTICIPATION
2206
2016165 SMK ST ANTHONY, SARIKEI
OLIVIA YII HUI HUI
2016165S35
STUDENT
CERTIFICATE OF PARTICIPATION
2207
2016165 SMK ST ANTHONY, SARIKEI
WONG SHENG HING
2016165S30
STUDENT
CERTIFICATE OF PARTICIPATION
2208
2016165 SMK ST ANTHONY, SARIKEI
JENNY YII SHU JIN
2016165J05
JUNIOR
CERTIFICATE OF PARTICIPATION
2209
2016165 SMK ST ANTHONY, SARIKEI
SHERRY TING
2016165J06
JUNIOR
CERTIFICATE OF PARTICIPATION
2210
2016165 SMK ST ANTHONY, SARIKEI
MARIA ANNE ANAK MICHAEL
2016165J08
JUNIOR
CERTIFICATE OF PARTICIPATION
2211
2016165 SMK ST ANTHONY, SARIKEI
IZZAH ZULAIKHA BT MOHD. ZAIDI
2016165C00
CADET
CERTIFICATE OF PARTICIPATION
2212
2016165 SMK ST ANTHONY, SARIKEI
ODELIA LIESA ANAK SERING
2016165J09
JUNIOR
CERTIFICATE OF PARTICIPATION
2213
2016166 SEKOLAH KEBANGSAAN KOMPLEKS KLIA
SARAH HIDANAH BINTI ARIEF
2016166B23
BENJAMIN
SILVER AWARD
2214
2016166 SEKOLAH KEBANGSAAN KOMPLEKS KLIA
ARIELLE TAN WEN AI
2016166B00
BENJAMIN
BRONZE AWARD
2215
2016166 SEKOLAH KEBANGSAAN KOMPLEKS KLIA
NUR 'AISYAA SYAFIQAH BINTI SHUHAIMI
2016166B01
BENJAMIN
BRONZE AWARD
2216
2016166 SEKOLAH KEBANGSAAN KOMPLEKS KLIA
NUR ALIA QISTINA BINTI MOHD SEDEK
2016166B03
BENJAMIN
BRONZE AWARD
2217
2016166 SEKOLAH KEBANGSAAN KOMPLEKS KLIA
CARESSA TANIA LOPEZ BINTI MUHAMMAD BONNIE LOPEZ
2016166B12
BENJAMIN
HONORABLE MENTION
2218
2016166 SEKOLAH KEBANGSAAN KOMPLEKS KLIA
SYAMIM AQILAH BINTI SHUKOR
2016166B13
BENJAMIN
HONORABLE MENTION
2219
2016166 SEKOLAH KEBANGSAAN KOMPLEKS KLIA
NUR SHAHAZNANI NAJLAA BINTI MOHD RAHIMAN
2016166B02
BENJAMIN
HONORABLE MENTION
2220
2016166 SEKOLAH KEBANGSAAN KOMPLEKS KLIA
MOHAMAD IRFAN BIN MOHAMED AZNANSHAH
2016166B20
BENJAMIN
HONORABLE MENTION
2221
2016166 SEKOLAH KEBANGSAAN KOMPLEKS KLIA
ANDIK DANISH BIN ZAINUDDIN
2016166B15
BENJAMIN
HONORABLE MENTION
2222
2016166 SEKOLAH KEBANGSAAN KOMPLEKS KLIA
NUR AUNI KHADIJAH BT ASRI
2016166B06
BENJAMIN
HONORABLE MENTION
2223
2016166 SEKOLAH KEBANGSAAN KOMPLEKS KLIA
WAN AINAA NUR SALSABILA BT MUHAMAD HAFIZI
2016166B24
BENJAMIN
HONORABLE MENTION
2224
2016166 SEKOLAH KEBANGSAAN KOMPLEKS KLIA
DAMIA DAYANA BINTI AHMAD AZLAN
2016166B16
BENJAMIN
HONORABLE MENTION
2225
2016166 SEKOLAH KEBANGSAAN KOMPLEKS KLIA
NAUFAL HAZIM BIN HASZAHARI
2016166B18
BENJAMIN
CERTIFICATE OF PARTICIPATION
2226
2016166 SEKOLAH KEBANGSAAN KOMPLEKS KLIA
MUHAMMAD ZULHILMI BIN MOHAMAD KHAIRUDIN
2016166B14
BENJAMIN
CERTIFICATE OF PARTICIPATION
2227
2016166 SEKOLAH KEBANGSAAN KOMPLEKS KLIA
NUR HANIS BINTI MOHD HARISI
2016166B11
BENJAMIN
CERTIFICATE OF PARTICIPATION
2228
2016166 SEKOLAH KEBANGSAAN KOMPLEKS KLIA
PUTERI ADRIANA EMYLIA BINTI ABDULLAH
2016166B07
BENJAMIN
CERTIFICATE OF PARTICIPATION
2229
2016166 SEKOLAH KEBANGSAAN KOMPLEKS KLIA
WAN NUR HANNAN BINTI WAN MOHD KHAIRUL
2016166B21
BENJAMIN
CERTIFICATE OF PARTICIPATION
2230
2016166 SEKOLAH KEBANGSAAN KOMPLEKS KLIA
KAPILN SIVANESAN
2016166B17
BENJAMIN
CERTIFICATE OF PARTICIPATION
2231
2016166 SEKOLAH KEBANGSAAN KOMPLEKS KLIA
LAKSHANYAH SAI RAJENDRAN
2016166B09
BENJAMIN
CERTIFICATE OF PARTICIPATION
2232
2016166 SEKOLAH KEBANGSAAN KOMPLEKS KLIA
LAKSHITA SAI RAJENDRAN
2016166B04
BENJAMIN
CERTIFICATE OF PARTICIPATION
2233
2016166 SEKOLAH KEBANGSAAN KOMPLEKS KLIA
NUR NAJWA AMANINA BT KHAIRUL ANUAR
2016166B10
BENJAMIN
CERTIFICATE OF PARTICIPATION
2234
2016166 SEKOLAH KEBANGSAAN KOMPLEKS KLIA
SITI MARYAM MARDHIAH BT. MOHD AZMAN
2016166B08
BENJAMIN
CERTIFICATE OF PARTICIPATION
2235
2016166 SEKOLAH KEBANGSAAN KOMPLEKS KLIA
AINA NURINA BINTI MAIRIZAN
2016166B05
BENJAMIN
CERTIFICATE OF PARTICIPATION
2236
2016166 SEKOLAH KEBANGSAAN KOMPLEKS KLIA
JULIA SYAZWANA BINTI MUHAMAD JAFFRY
2016166B22
BENJAMIN
CERTIFICATE OF PARTICIPATION
2237
2016166 SEKOLAH KEBANGSAAN KOMPLEKS KLIA
RYNA ADRIYANA ERISYA BINTI RAHI SHAMUDIN
2016166B19
BENJAMIN
CERTIFICATE OF PARTICIPATION
2238
2016167 SK SUBA BUAN
AQUIERLA YVOAENE ANAK ROBINSON
2016167E03
ECOLIER
HONORABLE MENTION
2239
2016167 SK SUBA BUAN
PHELPS CLEVERT ANAK NEDICK
2016167E00
ECOLIER
CERTIFICATE OF PARTICIPATION
2240
2016167 SK SUBA BUAN
ALDEN ANAK NORBERT
2016167E02
ECOLIER
CERTIFICATE OF PARTICIPATION
2241
2016167 SK SUBA BUAN
AURELLEO REYES YOURY
2016167E01
ECOLIER
CERTIFICATE OF PARTICIPATION
2242
2016167 SK SUBA BUAN
HOSEA NOEL AK ANDYSON
2016167B04
BENJAMIN
CERTIFICATE OF PARTICIPATION
2243
2016167 SK SUBA BUAN
FIORELLA FYDA AK FABIAN
2016167B08
BENJAMIN
CERTIFICATE OF PARTICIPATION
2244
2016167 SK SUBA BUAN
FLYANA MARYLYN ANAK FRANCHIS
2016167B06
BENJAMIN
CERTIFICATE OF PARTICIPATION
2245
2016167 SK SUBA BUAN
JOHN ARILL ALEXI ANAK AKIAT
2016167B07
BENJAMIN
CERTIFICATE OF PARTICIPATION
2246
2016167 SK SUBA BUAN
ALVIAN NICK ANAK NORBERT
2016167B05
BENJAMIN
CERTIFICATE OF PARTICIPATION
2247
2016168 SMKA WATANIAH
MUHAMMAD ARIF IRFAN BIN ARIF ANUAR
2016168C02
CADET
HONORABLE MENTION
2248
2016168 SMKA WATANIAH
MUHAMMAD FAEZUDDIN BIN HANAFI
2016168S55
STUDENT
HONORABLE MENTION
2249
2016168 SMKA WATANIAH
NUR AMIRAH BINTI SUHAIMI
2016168J10
JUNIOR
HONORABLE MENTION
2250
2016168 SMKA WATANIAH
NOORHANIM SOFIE BINTI MAHASAN
2016168S73
STUDENT
HONORABLE MENTION
2251
2016168 SMKA WATANIAH
NIK IMRAN AYSARUDDIN BIN NEK AZIZ
2016168J23
JUNIOR
HONORABLE MENTION
2252
2016168 SMKA WATANIAH
NUR AFIQAH BINTI KHAIRUL AZMI
2016168J21
JUNIOR
HONORABLE MENTION
2253
2016168 SMKA WATANIAH
ANAS BIN ABDUL GHANI
2016168J24
JUNIOR
HONORABLE MENTION
2254
2016168 SMKA WATANIAH
NURUL ZAHIRAH BINTI JUSOH
2016168S27
STUDENT
HONORABLE MENTION
2255
2016168 SMKA WATANIAH
WAN NOR NABIHAH BINTI WAN MOHD RUSDI
2016168J20
JUNIOR
HONORABLE MENTION
2256
2016168 SMKA WATANIAH
WAN NUR UMAIRAH BINTI WAN ADNAN
2016168S28
STUDENT
HONORABLE MENTION
2257
2016168 SMKA WATANIAH
NUR AZIEMAH BINTI RAMLI
2016168J08
JUNIOR
HONORABLE MENTION
2258
2016168 SMKA WATANIAH
NURFATIHAH BALQIS BINTI MOHD ROPI
2016168J16
JUNIOR
HONORABLE MENTION
2259
2016168 SMKA WATANIAH
WAN NOR MARDIATUL ASHIKIN BT WAN MOHD FIKREE
2016168J04
JUNIOR
HONORABLE MENTION
2260
2016168 SMKA WATANIAH
MUHAMMAD ZULFADHLI IMAN BIN ANUAR
2016168S44
STUDENT
HONORABLE MENTION
2261
2016168 SMKA WATANIAH
NOR SYAFIQAH BINTI MUHAMAD AZMI
2016168J22
JUNIOR
HONORABLE MENTION
2262
2016168 SMKA WATANIAH
SITI SYAFIRA BT MAIDDIN
2016168S41
STUDENT
HONORABLE MENTION
2263
2016168 SMKA WATANIAH
NUR HAFIZAH NABIHAH BINTI MOHD LOKMAN
2016168J11
JUNIOR
HONORABLE MENTION
2264
2016168 SMKA WATANIAH
NISRIN BINTI AMINUDIN
2016168S48
STUDENT
HONORABLE MENTION
2265
2016168 SMKA WATANIAH
NUR ALIA SYUHADA BT MOHD AZMI
2016168S33
STUDENT
HONORABLE MENTION
2266
2016168 SMKA WATANIAH
SITI ZULAIKHA BT IBRAHIM
2016168J05
JUNIOR
CERTIFICATE OF PARTICIPATION
2267
2016168 SMKA WATANIAH
MUHAMMAD AMIR ASYRAF BIN WAHID
2016168S52
STUDENT
HONORABLE MENTION
2268
2016168 SMKA WATANIAH
NUR SYAHIRA BINTI HAMIZA SANUSI
2016168S32
STUDENT
HONORABLE MENTION
2269
2016168 SMKA WATANIAH
NUR ADLIN HANANI BINTI M.Y. SUKRI
2016168J15
JUNIOR
CERTIFICATE OF PARTICIPATION
2270
2016168 SMKA WATANIAH
TUAN NOR ATIRAH BINTI TUAN AHMAD RUSDI
2016168J17
JUNIOR
CERTIFICATE OF PARTICIPATION
2271
2016168 SMKA WATANIAH
NORISHAH NASYIHAH BINTI KAMARUDIN
2016168S58
STUDENT
HONORABLE MENTION
2272
2016168 SMKA WATANIAH
NUR SYAURAH NAJWA BINTI MOHD SABRI
2016168S57
STUDENT
HONORABLE MENTION
2273
2016168 SMKA WATANIAH
NUR NABILA NATASYA BINTI ZABANI
2016168J03
JUNIOR
CERTIFICATE OF PARTICIPATION
2274
2016168 SMKA WATANIAH
NUR AMIRAH BT SULAIMAN
2016168C01
CADET
HONORABLE MENTION
2275
2016168 SMKA WATANIAH
MUHAMMAD IZZAT ZAKWAN BIN MOHD ROZEMI
2016168S45
STUDENT
HONORABLE MENTION
2276
2016168 SMKA WATANIAH
NOR AIN NAJWA BINTI HASSAN
2016168S61
STUDENT
HONORABLE MENTION
2277
2016168 SMKA WATANIAH
NOR AISAFARA BINTI MOHD ARSHAD
2016168S66
STUDENT
HONORABLE MENTION
2278
2016168 SMKA WATANIAH
NURUL FATIHAH BINTI NORAPANDI
2016168S31
STUDENT
HONORABLE MENTION
2279
2016168 SMKA WATANIAH
ROZZA FARISHA BINTI ROZAIDI
2016168J13
JUNIOR
CERTIFICATE OF PARTICIPATION
2280
2016168 SMKA WATANIAH
ASFA FATINI BT. MD. ZURAIDI
2016168J19
JUNIOR
CERTIFICATE OF PARTICIPATION
2281
2016168 SMKA WATANIAH
MUHAMMAD NAJMUDDIN BIN AMRI
2016168S46
STUDENT
CERTIFICATE OF PARTICIPATION
2282
2016168 SMKA WATANIAH
NURUSSYAHAMAH TAQIAH BINTI NURUNNAJMI
2016168S49
STUDENT
CERTIFICATE OF PARTICIPATION
2283
2016168 SMKA WATANIAH
UMMI RAIHANAH BINTI SA'AHARI
2016168S60
STUDENT
CERTIFICATE OF PARTICIPATION
2284
2016168 SMKA WATANIAH
WAN AFLAH BT WAN AZIZ
2016168S26
STUDENT
CERTIFICATE OF PARTICIPATION
2285
2016168 SMKA WATANIAH
WAN MARDIHAH BINTI WAN ISA
2016168S34
STUDENT
CERTIFICATE OF PARTICIPATION
2286
2016168 SMKA WATANIAH
MUHAMMAD ASYRAF BIN MAT ASRI
2016168S53
STUDENT
CERTIFICATE OF PARTICIPATION
2287
2016168 SMKA WATANIAH
NURUL SYAHIRAH BINTI ZAHARI
2016168S39
STUDENT
CERTIFICATE OF PARTICIPATION
2288
2016168 SMKA WATANIAH
ROSYIDAH BINTI MOHAMED
2016168S59
STUDENT
CERTIFICATE OF PARTICIPATION
2289
2016168 SMKA WATANIAH
TENGKU NUR IZZAH BINTI TENGKU AMDAN
2016168S65
STUDENT
CERTIFICATE OF PARTICIPATION
2290
2016168 SMKA WATANIAH
SITI AISHAH BINTI AHMAD ZAKI
2016168J09
JUNIOR
CERTIFICATE OF PARTICIPATION
2291
2016168 SMKA WATANIAH
AQILAH BINTI PAUZI
2016168S62
STUDENT
CERTIFICATE OF PARTICIPATION
2292
2016168 SMKA WATANIAH
NUR ATHIRAH BT. LOKMAN
2016168S38
STUDENT
CERTIFICATE OF PARTICIPATION
2293
2016168 SMKA WATANIAH
SITI FARHANA BT FAIRUZ
2016168S42
STUDENT
CERTIFICATE OF PARTICIPATION
2294
2016168 SMKA WATANIAH
WAN NUR AIDA AQILAH BINTI WAN MOHD ZAHARI
2016168S64
STUDENT
CERTIFICATE OF PARTICIPATION
2295
2016168 SMKA WATANIAH
SITI NAZIHAH BINTI MUSTAFAR
2016168J12
JUNIOR
CERTIFICATE OF PARTICIPATION
2296
2016168 SMKA WATANIAH
FATIN NURNABILA BINTI MOHD. DZIAUDIN
2016168S43
STUDENT
CERTIFICATE OF PARTICIPATION
2297
2016168 SMKA WATANIAH
NUR FATHIATUL ATHIRAH BINTI SHUKRY
2016168S47
STUDENT
CERTIFICATE OF PARTICIPATION
2298
2016168 SMKA WATANIAH
NURUL IZZAH IZZWA BT MOHD RUZMAN
2016168S35
STUDENT
CERTIFICATE OF PARTICIPATION
2299
2016168 SMKA WATANIAH
DAMIA ATHIRAH BT MAHADI
2016168J06
JUNIOR
CERTIFICATE OF PARTICIPATION
2300
2016168 SMKA WATANIAH
NURUL HAZIRAH BINTI HAMIDI
2016168J07
JUNIOR
CERTIFICATE OF PARTICIPATION
2301
2016168 SMKA WATANIAH
MUHAMMAD IZZUDDIN HAFIZ BIN AZIZAN
2016168S54
STUDENT
CERTIFICATE OF PARTICIPATION
2302
2016168 SMKA WATANIAH
MUHAMMAD SYAHMI HAZIQ BIN SHIHABUDDIN
2016168S56
STUDENT
CERTIFICATE OF PARTICIPATION
2303
2016168 SMKA WATANIAH
NOORHAFIZAH BINTI ABU SETAMAN
2016168S50
STUDENT
CERTIFICATE OF PARTICIPATION
2304
2016168 SMKA WATANIAH
NOR ATIRAH BT ABD RAHIM
2016168S51
STUDENT
CERTIFICATE OF PARTICIPATION
2305
2016168 SMKA WATANIAH
NUR AIMA AFIQAH BT MAT NUDDIN
2016168S40
STUDENT
CERTIFICATE OF PARTICIPATION
2306
2016168 SMKA WATANIAH
AZNISHA BT HASAN
2016168S29
STUDENT
CERTIFICATE OF PARTICIPATION
2307
2016168 SMKA WATANIAH
NOR AZREEN AMILIA BINTI MUHAMMAD
2016168S71
STUDENT
CERTIFICATE OF PARTICIPATION
2308
2016168 SMKA WATANIAH
NURFAQIHAH HANIS IZZATI BT. ROSLIE
2016168C00
CADET
CERTIFICATE OF PARTICIPATION
2309
2016168 SMKA WATANIAH
NUR AIN SYUHADA BINTI ROSDI
2016168S67
STUDENT
CERTIFICATE OF PARTICIPATION
2310
2016168 SMKA WATANIAH
NUR SYAFIQAH BINTI MUHAZANI
2016168S37
STUDENT
CERTIFICATE OF PARTICIPATION
2311
2016168 SMKA WATANIAH
TUAN NOOR AZIEFAH BT TUAN AZIZ
2016168S63
STUDENT
CERTIFICATE OF PARTICIPATION
2312
2016168 SMKA WATANIAH
NUR AINA HANIM BINTI ZAHRI
2016168S25
STUDENT
CERTIFICATE OF PARTICIPATION
2313
2016168 SMKA WATANIAH
NURMURNI IZZATI BT ZUKIMAN
2016168S69
STUDENT
CERTIFICATE OF PARTICIPATION
2314
2016168 SMKA WATANIAH
HASBAITIE IRYANI BT MALIKI
2016168J18
JUNIOR
CERTIFICATE OF PARTICIPATION
2315
2016168 SMKA WATANIAH
AIN NATASHA BINTI ZULKIFLI
2016168S72
STUDENT
CERTIFICATE OF PARTICIPATION
2316
2016168 SMKA WATANIAH
MUHAMMAD AIMANUDDIN BIN ABU SUHAIMI
2016168S70
STUDENT
CERTIFICATE OF PARTICIPATION
2317
2016168 SMKA WATANIAH
NUR ANIS NAJWA BINTI MOHD MAZLAN
2016168S68
STUDENT
CERTIFICATE OF PARTICIPATION
2318
2016168 SMKA WATANIAH
WAN NOR AMIRAH WAN ABD RASID
2016168S30
STUDENT
CERTIFICATE OF PARTICIPATION
2319
2016168 SMKA WATANIAH
WAN NUR FAIZAH FARZANA BINTI YUSRI
2016168S36
STUDENT
CERTIFICATE OF PARTICIPATION
2320
2016169 SMK TAMAN UNIVERSITI 2
DHANISSH CHANTHIRAN
2016169C01
CADET
HONORABLE MENTION
2321
2016169 SMK TAMAN UNIVERSITI 2
SHAYLEN MURALI
2016169C02
CADET
CERTIFICATE OF PARTICIPATION
2322
2016169 SMK TAMAN UNIVERSITI 2
THARANY THANAPAL
2016169C00
CADET
CERTIFICATE OF PARTICIPATION
2323
2016170 SRI EMAS INTERNATIONAL SCHOOL
LEE HOCK SIANG
2016170S53
STUDENT
GOLD AWARD
2324
2016170 SRI EMAS INTERNATIONAL SCHOOL
SIM YI LIN
2016170S55
STUDENT
GOLD AWARD
2325
2016170 SRI EMAS INTERNATIONAL SCHOOL
KRIESYA SHANKAR
2016170J06
JUNIOR
SILVER AWARD
2326
2016170 SRI EMAS INTERNATIONAL SCHOOL
BENJAMIN HEE HAN FEI
2016170J14
JUNIOR
SILVER AWARD
2327
2016170 SRI EMAS INTERNATIONAL SCHOOL
LEE HAN YANG
2016170J08
JUNIOR
SILVER AWARD
2328
2016170 SRI EMAS INTERNATIONAL SCHOOL
MUHAMMAD NABEEL
2016170J21
JUNIOR
BRONZE AWARD
2329
2016170 SRI EMAS INTERNATIONAL SCHOOL
CHEAH PEI CHUNG
2016170J44
JUNIOR
BRONZE AWARD
2330
2016170 SRI EMAS INTERNATIONAL SCHOOL
LOH CHANG ZHEN
2016170S54
STUDENT
BRONZE AWARD
2331
2016170 SRI EMAS INTERNATIONAL SCHOOL
CYNDI CHONG ZHI ERN
2016170J13
JUNIOR
BRONZE AWARD
2332
2016170 SRI EMAS INTERNATIONAL SCHOOL
CHUA GUANGWI
2016170J17
JUNIOR
BRONZE AWARD
2333
2016170 SRI EMAS INTERNATIONAL SCHOOL
KWONG MING LIANG
2016170J09
JUNIOR
HONORABLE MENTION
2334
2016170 SRI EMAS INTERNATIONAL SCHOOL
GOH EU WEN
2016170S52
STUDENT
HONORABLE MENTION
2335
2016170 SRI EMAS INTERNATIONAL SCHOOL
CELINE GOH
2016170J47
JUNIOR
HONORABLE MENTION
2336
2016170 SRI EMAS INTERNATIONAL SCHOOL
HOW JO YI
2016170J18
JUNIOR
HONORABLE MENTION
2337
2016170 SRI EMAS INTERNATIONAL SCHOOL
HSU ZI QIAN
2016170J00
JUNIOR
HONORABLE MENTION
2338
2016170 SRI EMAS INTERNATIONAL SCHOOL
FAIZ ANAQI
2016170J20
JUNIOR
HONORABLE MENTION
2339
2016170 SRI EMAS INTERNATIONAL SCHOOL
YAP EE HUAN
2016170J19
JUNIOR
HONORABLE MENTION
2340
2016170 SRI EMAS INTERNATIONAL SCHOOL
BENEDICT SOON RUI BEN
2016170J15
JUNIOR
HONORABLE MENTION
2341
2016170 SRI EMAS INTERNATIONAL SCHOOL
CHEN YI LIN
2016170J11
JUNIOR
HONORABLE MENTION
2342
2016170 SRI EMAS INTERNATIONAL SCHOOL
DIMITRIUS JAMES ONG
2016170J49
JUNIOR
HONORABLE MENTION
2343
2016170 SRI EMAS INTERNATIONAL SCHOOL
STEPHANIE LIEW JING YI
2016170J02
JUNIOR
HONORABLE MENTION
2344
2016170 SRI EMAS INTERNATIONAL SCHOOL
AARON KHOO MING LIANG
2016170S51
STUDENT
HONORABLE MENTION
2345
2016170 SRI EMAS INTERNATIONAL SCHOOL
ROY KOH ZHIAN BINN
2016170J26
JUNIOR
HONORABLE MENTION
2346
2016170 SRI EMAS INTERNATIONAL SCHOOL
CHEN JIE YUAN
2016170J05
JUNIOR
HONORABLE MENTION
2347
2016170 SRI EMAS INTERNATIONAL SCHOOL
GOH MEI LU
2016170J40
JUNIOR
HONORABLE MENTION
2348
2016170 SRI EMAS INTERNATIONAL SCHOOL
CHIA KA YI
2016170J43
JUNIOR
HONORABLE MENTION
2349
2016170 SRI EMAS INTERNATIONAL SCHOOL
YAP YU XIAN
2016170J32
JUNIOR
HONORABLE MENTION
2350
2016170 SRI EMAS INTERNATIONAL SCHOOL
YIP TUNG WAI
2016170J16
JUNIOR
HONORABLE MENTION
2351
2016170 SRI EMAS INTERNATIONAL SCHOOL
ANDREA YEE
2016170J31
JUNIOR
HONORABLE MENTION
2352
2016170 SRI EMAS INTERNATIONAL SCHOOL
ARMAAN ALI BIN MIRZA ALI
2016170J34
JUNIOR
HONORABLE MENTION
2353
2016170 SRI EMAS INTERNATIONAL SCHOOL
CHIN JUN HAO
2016170J24
JUNIOR
HONORABLE MENTION
2354
2016170 SRI EMAS INTERNATIONAL SCHOOL
DANEYAA GANESAN
2016170J41
JUNIOR
HONORABLE MENTION
2355
2016170 SRI EMAS INTERNATIONAL SCHOOL
NISHTA VALLO
2016170J38
JUNIOR
HONORABLE MENTION
2356
2016170 SRI EMAS INTERNATIONAL SCHOOL
TAN XIA VEI
2016170J01
JUNIOR
HONORABLE MENTION
2357
2016170 SRI EMAS INTERNATIONAL SCHOOL
CALEB KHO CHEN ZHONG
2016170J27
JUNIOR
HONORABLE MENTION
2358
2016170 SRI EMAS INTERNATIONAL SCHOOL
JULIAN THONG JOON YIP
2016170J12
JUNIOR
HONORABLE MENTION
2359
2016170 SRI EMAS INTERNATIONAL SCHOOL
RAJA ADAM ISKANDAR BIN RAJA AMIN
2016170J45
JUNIOR
HONORABLE MENTION
2360
2016170 SRI EMAS INTERNATIONAL SCHOOL
EII TZE XIAN
2016170J35
JUNIOR
HONORABLE MENTION
2361
2016170 SRI EMAS INTERNATIONAL SCHOOL
ISAAC HO HENG MUN
2016170J22
JUNIOR
HONORABLE MENTION
2362
2016170 SRI EMAS INTERNATIONAL SCHOOL
JOEY CHUA LI PING
2016170J07
JUNIOR
HONORABLE MENTION
2363
2016170 SRI EMAS INTERNATIONAL SCHOOL
RACHEL YEE WAI YEN
2016170J29
JUNIOR
HONORABLE MENTION
2364
2016170 SRI EMAS INTERNATIONAL SCHOOL
CHEW HUANG YUET
2016170J42
JUNIOR
CERTIFICATE OF PARTICIPATION
2365
2016170 SRI EMAS INTERNATIONAL SCHOOL
DANIEL LOW XIANG PIN
2016170J23
JUNIOR
CERTIFICATE OF PARTICIPATION
2366
2016170 SRI EMAS INTERNATIONAL SCHOOL
KOH WEE SEAN
2016170J10
JUNIOR
CERTIFICATE OF PARTICIPATION
2367
2016170 SRI EMAS INTERNATIONAL SCHOOL
SIA SHENG HONG
2016170J36
JUNIOR
CERTIFICATE OF PARTICIPATION
2368
2016170 SRI EMAS INTERNATIONAL SCHOOL
TRINITY TENG RUI
2016170J37
JUNIOR
CERTIFICATE OF PARTICIPATION
2369
2016170 SRI EMAS INTERNATIONAL SCHOOL
CASSANDRA YAP XIE YIN
2016170J46
JUNIOR
CERTIFICATE OF PARTICIPATION
2370
2016170 SRI EMAS INTERNATIONAL SCHOOL
SELENA YIP HUI LI
2016170J39
JUNIOR
CERTIFICATE OF PARTICIPATION
2371
2016170 SRI EMAS INTERNATIONAL SCHOOL
WONG YI WEI
2016170J28
JUNIOR
CERTIFICATE OF PARTICIPATION
2372
2016170 SRI EMAS INTERNATIONAL SCHOOL
DARRYL LEE BOON KEN
2016170S50
STUDENT
CERTIFICATE OF PARTICIPATION
2373
2016170 SRI EMAS INTERNATIONAL SCHOOL
LOONG ZHEN XIN
2016170J03
JUNIOR
CERTIFICATE OF PARTICIPATION
2374
2016170 SRI EMAS INTERNATIONAL SCHOOL
TEE CHENG HONG
2016170J30
JUNIOR
CERTIFICATE OF PARTICIPATION
2375
2016170 SRI EMAS INTERNATIONAL SCHOOL
YAP RUI YI
2016170J33
JUNIOR
CERTIFICATE OF PARTICIPATION
2376
2016170 SRI EMAS INTERNATIONAL SCHOOL
CHEW YEONG JIUNN
2016170J48
JUNIOR
CERTIFICATE OF PARTICIPATION
2377
2016170 SRI EMAS INTERNATIONAL SCHOOL
BRYSON CHIN YU
2016170J25
JUNIOR
CERTIFICATE OF PARTICIPATION
2378
2016170 SRI EMAS INTERNATIONAL SCHOOL
LAVINASHREE A/P KUMARAN
2016170J04
JUNIOR
CERTIFICATE OF PARTICIPATION
2379
2016171 SMK SRI SADONG
NOR KHALISAH BT ABDULLAH
2016171J00
JUNIOR
CERTIFICATE OF PARTICIPATION
2380
2016172 SK BANDAR PUTRA
MUHAMMAD KAMAL IRFAN B. MUHAMMAD NAJIB
2016172E02
ECOLIER
HONORABLE MENTION
2381
2016172 SK BANDAR PUTRA
YASHWINI MUNIADY
2016172E00
ECOLIER
HONORABLE MENTION
2382
2016172 SK BANDAR PUTRA
KISHERN RAO A/L MUNIADY
2016172E01
ECOLIER
HONORABLE MENTION
2383
2016172 SK BANDAR PUTRA
FARHANA SAFIYAH BINTI MOHD FA'ARED
2016172B03
BENJAMIN
HONORABLE MENTION
2384
2016172 SK BANDAR PUTRA
MUHAMMAD NADZMI HAKIM B. MUHAMMAD NAJIB
2016172B04
BENJAMIN
HONORABLE MENTION
2385
2016172 SK BANDAR PUTRA
AIN SYAZWANI BT MOHAMAD SA'ID
2016172B05
BENJAMIN
HONORABLE MENTION
2386
2016172 SK BANDAR PUTRA
AIN SYUHADAH BT MOHAMAD SA'ID
2016172B06
BENJAMIN
HONORABLE MENTION
2387
2016173 METHODIST COLLEGE KUALA LUMPUR
EWE ZU LIN
2016173S04
STUDENT
GOLD AWARD
2388
2016173 METHODIST COLLEGE KUALA LUMPUR
JESSE NICO MULDER
2016173S06
STUDENT
GOLD AWARD
2389
2016173 METHODIST COLLEGE KUALA LUMPUR
LIM KHAI FUNG
2016173S14
STUDENT
GOLD AWARD
2390
2016173 METHODIST COLLEGE KUALA LUMPUR
REBEKAH CHIN YU-EN
2016173S08
STUDENT
GOLD AWARD
2391
2016173 METHODIST COLLEGE KUALA LUMPUR
SOO JASMIN
2016173S11
STUDENT
GOLD AWARD
2392
2016173 METHODIST COLLEGE KUALA LUMPUR
LEE JENN WAH
2016173S13
STUDENT
SILVER AWARD
2393
2016173 METHODIST COLLEGE KUALA LUMPUR
LEE ZHAO HE
2016173S12
STUDENT
SILVER AWARD
2394
2016173 METHODIST COLLEGE KUALA LUMPUR
LEVINTHRAN KURUPARAM
2016173S09
STUDENT
SILVER AWARD
2395
2016173 METHODIST COLLEGE KUALA LUMPUR
ALVIN ONG SIAU SHUN
2016173S10
STUDENT
BRONZE AWARD
2396
2016173 METHODIST COLLEGE KUALA LUMPUR
DEANNA LEE SHU SHERN
2016173S17
STUDENT
BRONZE AWARD
2397
2016173 METHODIST COLLEGE KUALA LUMPUR
JIVASHNI A/P M PARAMASIVAM
2016173S02
STUDENT
HONORABLE MENTION
2398
2016173 METHODIST COLLEGE KUALA LUMPUR
SIM EN YOU
2016173S18
STUDENT
HONORABLE MENTION
2399
2016173 METHODIST COLLEGE KUALA LUMPUR
DORCAS KAN YEN RAN
2016173S00
STUDENT
HONORABLE MENTION
2400
2016173 METHODIST COLLEGE KUALA LUMPUR
LIM JI JI
2016173S07
STUDENT
HONORABLE MENTION
2401
2016173 METHODIST COLLEGE KUALA LUMPUR
YAW GUAN HONG
2016173S16
STUDENT
HONORABLE MENTION
2402
2016173 METHODIST COLLEGE KUALA LUMPUR
JADE LEE SHU WERN
2016173S19
STUDENT
HONORABLE MENTION
2403
2016173 METHODIST COLLEGE KUALA LUMPUR
ONG WIL SERN
2016173S21
STUDENT
HONORABLE MENTION
2404
2016173 METHODIST COLLEGE KUALA LUMPUR
LIP SHAN NON
2016173S15
STUDENT
HONORABLE MENTION
2405
2016173 METHODIST COLLEGE KUALA LUMPUR
NG QI JUN
2016173S05
STUDENT
HONORABLE MENTION
2406
2016173 METHODIST COLLEGE KUALA LUMPUR
NG BAI LIN
2016173S20
STUDENT
HONORABLE MENTION
2407
2016173 METHODIST COLLEGE KUALA LUMPUR
RAHNOMA SIDDIQUA
2016173S03
STUDENT
HONORABLE MENTION
2408
2016173 METHODIST COLLEGE KUALA LUMPUR
ZUBAIDA NILA
2016173S01
STUDENT
CERTIFICATE OF PARTICIPATION
2409
2016174 MRSM ALOR GAJAH
AKMAL HUZAIFEE BIN AZMEER
2016174J07
JUNIOR
BRONZE AWARD
2410
2016174 MRSM ALOR GAJAH
YASMIN FARID
2016174J08
JUNIOR
BRONZE AWARD
2411
2016174 MRSM ALOR GAJAH
AINUR HADEENA BINTI AZMEER
2016174C01
CADET
BRONZE AWARD
2412
2016174 MRSM ALOR GAJAH
AMIRUL IRFAN BIN AHMAD SOPHIAN
2016174J05
JUNIOR
HONORABLE MENTION
2413
2016174 MRSM ALOR GAJAH
HAFIZUDDIN SHARIF BIN UMAR SHARIF
2016174J09
JUNIOR
HONORABLE MENTION
2414
2016174 MRSM ALOR GAJAH
MUHAMMAD SHAFIQ BIN BAZALANUL AZAM
2016174S27
STUDENT
BRONZE AWARD
2415
2016174 MRSM ALOR GAJAH
MUIZZUDDIN BIN MOHAMAD
2016174S30
STUDENT
HONORABLE MENTION
2416
2016174 MRSM ALOR GAJAH
ANIS NAJWA BT ISMAIL
2016174S15
STUDENT
HONORABLE MENTION
2417
2016174 MRSM ALOR GAJAH
SHEIKH IQBAL HAKIM BIN SHEIK IDRIS
2016174J06
JUNIOR
HONORABLE MENTION
2418
2016174 MRSM ALOR GAJAH
ANISA ANNUR BINTI SAIDIN
2016174S24
STUDENT
HONORABLE MENTION
2419
2016174 MRSM ALOR GAJAH
MUHAMMAD RAZIQ ASYRAF BIN MOHD YUSRI
2016174S12
STUDENT
HONORABLE MENTION
2420
2016174 MRSM ALOR GAJAH
MUHAMMAD KHAIRSHAM BIN MOHD ARIFIN
2016174S20
STUDENT
HONORABLE MENTION
2421
2016174 MRSM ALOR GAJAH
WAN NUR ARINA BINTI WAN RAMZAN
2016174S23
STUDENT
HONORABLE MENTION
2422
2016174 MRSM ALOR GAJAH
ALIA SUFIAH BT MOHD PADALIAH
2016174C00
CADET
HONORABLE MENTION
2423
2016174 MRSM ALOR GAJAH
SITI NUR AKMAL BINTI NASIR
2016174S25
STUDENT
HONORABLE MENTION
2424
2016174 MRSM ALOR GAJAH
TAI ZHEN EE
2016174S26
STUDENT
HONORABLE MENTION
2425
2016174 MRSM ALOR GAJAH
AMIRA BINTI AZMAN
2016174S18
STUDENT
HONORABLE MENTION
2426
2016174 MRSM ALOR GAJAH
ADAM MUQHRIZ B. NOR ISKANDAR SHAH
2016174S17
STUDENT
CERTIFICATE OF PARTICIPATION
2427
2016174 MRSM ALOR GAJAH
NURUN NABILAH BINTI MOHAMAD SALMAN
2016174S13
STUDENT
CERTIFICATE OF PARTICIPATION
2428
2016174 MRSM ALOR GAJAH
AINA MARLISA BINTI MOHARIZ
2016174S22
STUDENT
CERTIFICATE OF PARTICIPATION
2429
2016174 MRSM ALOR GAJAH
HAIKAL VOO BIN HADI VOO
2016174S28
STUDENT
CERTIFICATE OF PARTICIPATION
2430
2016174 MRSM ALOR GAJAH
NUR SYAFINAZ BT MOHD SUKARI
2016174S14
STUDENT
CERTIFICATE OF PARTICIPATION
2431
2016174 MRSM ALOR GAJAH
FARRA ALYSSA BINTI FAIZAN
2016174C02
CADET
CERTIFICATE OF PARTICIPATION
2432
2016174 MRSM ALOR GAJAH
PUTERI FATIMAH ANISA BINTI MOHAMAD SUBHI
2016174S29
STUDENT
CERTIFICATE OF PARTICIPATION
2433
2016174 MRSM ALOR GAJAH
NUR NAJWA BT YAACOB
2016174S16
STUDENT
CERTIFICATE OF PARTICIPATION
2434
2016174 MRSM ALOR GAJAH
AFRINA SYAHIRAH BT MOHD FAHMI
2016174C04
CADET
CERTIFICATE OF PARTICIPATION
2435
2016174 MRSM ALOR GAJAH
AISYAH AMEERA BT HAIRUL ANUAR
2016174C03
CADET
CERTIFICATE OF PARTICIPATION
2436
2016174 MRSM ALOR GAJAH
AHMAD HAIKAL BIN AHMAD BASHAH
2016174S11
STUDENT
CERTIFICATE OF PARTICIPATION
2437
2016174 MRSM ALOR GAJAH
MUHAMMAD NOR HAFIY BIN HAMIDI
2016174S10
STUDENT
CERTIFICATE OF PARTICIPATION
2438
2016174 MRSM ALOR GAJAH
NUR SYAZWANI ZUHAILEE BINTI ROSLEE
2016174S31
STUDENT
CERTIFICATE OF PARTICIPATION
2439
2016174 MRSM ALOR GAJAH
AISHAH MAHIRAH BINTI ZAILAN
2016174S21
STUDENT
CERTIFICATE OF PARTICIPATION
2440
2016175 SK TABUAN HILIR
IMRAN AIMAN BIN ISWANDI
2016175B00
BENJAMIN
HONORABLE MENTION
2441
2016176 SK PULAU SERAI
NUR IMAN QADRI BIN MOHD DZULKIFLI
2016176E00
ECOLIER
HONORABLE MENTION
2442
2016176 SK PULAU SERAI
NUR INSYIRAH DAYANA BT MOHD DZULKIFLI
2016176B01
BENJAMIN
HONORABLE MENTION
2443
2016176 SK PULAU SERAI
SITI NAJWA BT BAKRI
2016176B08
BENJAMIN
HONORABLE MENTION
2444
2016176 SK PULAU SERAI
NUR BALQIS ELYSSA BT SUDIMAN
2016176B03
BENJAMIN
CERTIFICATE OF PARTICIPATION
2445
2016176 SK PULAU SERAI
NUR YASMIN SAFFIYA BT MOHD NASIR
2016176B02
BENJAMIN
CERTIFICATE OF PARTICIPATION
2446
2016176 SK PULAU SERAI
NUR FAIZAH BT AZMAN
2016176B07
BENJAMIN
CERTIFICATE OF PARTICIPATION
2447
2016176 SK PULAU SERAI
NUR ALIF FAKHRULLAH BIN AL-BABJI
2016176B05
BENJAMIN
CERTIFICATE OF PARTICIPATION
2448
2016176 SK PULAU SERAI
MUHAMMAD FARHAN NADHIR BIN AHMAD FAUZI
2016176B04
BENJAMIN
CERTIFICATE OF PARTICIPATION
2449
2016176 SK PULAU SERAI
2016176B06
BENJAMIN
CERTIFICATE OF PARTICIPATION
2450
2016177 SMK NABAWAN
QADIRAH NADZIRA BINTI JULIAN
2016177J04
JUNIOR
HONORABLE MENTION
2451
2016177 SMK NABAWAN
ALISTER ALBERT BAALON
2016177J05
JUNIOR
HONORABLE MENTION
2452
2016177 SMK NABAWAN
GLEND PILIM
2016177C00
CADET
HONORABLE MENTION
2453
2016177 SMK NABAWAN
WILIANSTHON WILLIS
2016177C02
CADET
CERTIFICATE OF PARTICIPATION
2454
2016177 SMK NABAWAN
NURUL NABILA BT JUMAN
2016177S06
STUDENT
CERTIFICATE OF PARTICIPATION
2455
2016178 SMK DESA KENCANA
NUR ZAIRAH AYUNI BINTI MOHD ZAIN
2016178C00
CADET
HONORABLE MENTION
2456
2016179 SMK UNDANG JELEBU
LIM YING TIAN
2016179C05
CADET
SILVER AWARD
2457
2016179 SMK UNDANG JELEBU
SHAHIRA ELLY NATASHA BT SHAHRUL HISHAM
2016179J16
JUNIOR
HONORABLE MENTION
2458
2016179 SMK UNDANG JELEBU
AHMAD IKHWAN NAJMI B. ALI
2016179J14
JUNIOR
HONORABLE MENTION
2459
2016179 SMK UNDANG JELEBU
LIM YING HONG
2016179J13
JUNIOR
CERTIFICATE OF PARTICIPATION
2460
2016179 SMK UNDANG JELEBU
NURUL HUDA HUSNA BINTI ZULKANAIN
2016179C01
CADET
HONORABLE MENTION
2461
2016179 SMK UNDANG JELEBU
NURFARRA DANIA DARWISYAH BINTI OTHMAN
2016179C04
CADET
CERTIFICATE OF PARTICIPATION
2462
2016179 SMK UNDANG JELEBU
KHAIROOL AZRIL BIN MUSTAPHA
2016179J07
JUNIOR
CERTIFICATE OF PARTICIPATION
2463
2016179 SMK UNDANG JELEBU
NURHAFIZAH BT HAMDAN
2016179J10
JUNIOR
CERTIFICATE OF PARTICIPATION
2464
2016179 SMK UNDANG JELEBU
QURRATUAINI BINTI ROSLI
2016179J09
JUNIOR
CERTIFICATE OF PARTICIPATION
2465
2016179 SMK UNDANG JELEBU
NUR AINAA BT MOHD ISMAIL
2016179J15
JUNIOR
CERTIFICATE OF PARTICIPATION
2466
2016179 SMK UNDANG JELEBU
NUR FITRI AIN BT MOHD IDIL ADZHAR
2016179C03
CADET
CERTIFICATE OF PARTICIPATION
2467
2016179 SMK UNDANG JELEBU
MUHAMMAD HAFIZHULLAH BIN ANUAR
2016179J06
JUNIOR
CERTIFICATE OF PARTICIPATION
2468
2016179 SMK UNDANG JELEBU
NUR ANIS NAJIHAH BT. RAMLI
2016179J17
JUNIOR
CERTIFICATE OF PARTICIPATION
2469
2016179 SMK UNDANG JELEBU
SAFIA ASYIFA BINTI ZAINAL ABIDIN
2016179J08
JUNIOR
CERTIFICATE OF PARTICIPATION
2470
2016179 SMK UNDANG JELEBU
YU ZHI WEI
2016179J11
JUNIOR
CERTIFICATE OF PARTICIPATION
2471
2016179 SMK UNDANG JELEBU
MUHAMMAD SYAUQATUL NAIM BIN SUAR
2016179C00
CADET
CERTIFICATE OF PARTICIPATION
2472
2016179 SMK UNDANG JELEBU
NOR SUHADAH BINTI ANUAR
2016179J12
JUNIOR
CERTIFICATE OF PARTICIPATION
2473
2016179 SMK UNDANG JELEBU
MUHAMMAD LUQMAN NURHAQEEM BIN FARARURADZI
2016179C02
CADET
CERTIFICATE OF PARTICIPATION
2474
2016180 SK AGAMA (MIS) MIRI
ALYA DARWISYAH BINTI AZLAN
2016180E15
ECOLIER
HONORABLE MENTION
2475
2016180 SK AGAMA (MIS) MIRI
MUHAMMAD KHUBAIB BIN AZMAN
2016180E28
ECOLIER
HONORABLE MENTION
2476
2016180 SK AGAMA (MIS) MIRI
ARIESSA ASHFAHANI BINTI MANSOR
2016180E00
ECOLIER
HONORABLE MENTION
2477
2016180 SK AGAMA (MIS) MIRI
SITI SUMAYYAH BT HAJI A. SUFIAN
2016180E27
ECOLIER
HONORABLE MENTION
2478
2016180 SK AGAMA (MIS) MIRI
NUR ALYA BATRISYIA BT MOHAMAD SALLEH
2016180E23
ECOLIER
HONORABLE MENTION
2479
2016180 SK AGAMA (MIS) MIRI
RANIA ZULAIKHA BINTI RADZAMI
2016180E01
ECOLIER
CERTIFICATE OF PARTICIPATION
2480
2016180 SK AGAMA (MIS) MIRI
ANIS ARISYA BT ZAINAL
2016180E17
ECOLIER
CERTIFICATE OF PARTICIPATION
2481
2016180 SK AGAMA (MIS) MIRI
HASIF BIN HASRI
2016180E04
ECOLIER
CERTIFICATE OF PARTICIPATION
2482
2016180 SK AGAMA (MIS) MIRI
IRDINA SYAHMINA BT IRWANDY
2016180E19
ECOLIER
CERTIFICATE OF PARTICIPATION
2483
2016180 SK AGAMA (MIS) MIRI
MUHAMMAD ZAHIN BIN ZOLKIPLI
2016180E22
ECOLIER
CERTIFICATE OF PARTICIPATION
2484
2016180 SK AGAMA (MIS) MIRI
NUR AISYAH ASHIRA BT MOHD FORZA ' AR @ YAKUB
2016180E12
ECOLIER
CERTIFICATE OF PARTICIPATION
2485
2016180 SK AGAMA (MIS) MIRI
NUR SYAHIRAH BINTI MOHD ISZWANDI@ISZWAN
2016180E13
ECOLIER
CERTIFICATE OF PARTICIPATION
2486
2016180 SK AGAMA (MIS) MIRI
ARIFF ZAHIRUDDIN BIN KHALIK
2016180E18
ECOLIER
CERTIFICATE OF PARTICIPATION
2487
2016180 SK AGAMA (MIS) MIRI
DHIA BATRISYIA BINTI BULHAJI
2016180E09
ECOLIER
CERTIFICATE OF PARTICIPATION
2488
2016180 SK AGAMA (MIS) MIRI
AMIR 'AFIF AKHTAR BIN AREFFIN
2016180E02
ECOLIER
CERTIFICATE OF PARTICIPATION
2489
2016180 SK AGAMA (MIS) MIRI
MUHAMMAD DHIA HAKIM BIN MOHD HASLAN
2016180E11
ECOLIER
CERTIFICATE OF PARTICIPATION
2490
2016180 SK AGAMA (MIS) MIRI
SYAFAWATI YAZMIN BINTI YUSMI
2016180E07
ECOLIER
CERTIFICATE OF PARTICIPATION
2491
2016180 SK AGAMA (MIS) MIRI
MUHAMMAD ALIF NABAWI BIN ABDUL MUIN
2016180E20
ECOLIER
CERTIFICATE OF PARTICIPATION
2492
2016180 SK AGAMA (MIS) MIRI
AN 'NUR FARRAH SYAHMINA BINTI SHUAIMI
2016180E16
ECOLIER
CERTIFICATE OF PARTICIPATION
2493
2016180 SK AGAMA (MIS) MIRI
NOR AQEIL SYAZWAN BIN AZRULNIZAM
2016180E26
ECOLIER
CERTIFICATE OF PARTICIPATION
2494
2016180 SK AGAMA (MIS) MIRI
MUHAMMAD FATHEE FAIZUDDIN BIN MOHD ISMAWY
2016180E06
ECOLIER
CERTIFICATE OF PARTICIPATION
2495
2016180 SK AGAMA (MIS) MIRI
PUTRI RABIA'TULADAWIYAH BINTI MOSTAPHA
2016180E14
ECOLIER
CERTIFICATE OF PARTICIPATION
2496
2016180 SK AGAMA (MIS) MIRI
ARIF MUSTAQIM KHAN
2016180E08
ECOLIER
CERTIFICATE OF PARTICIPATION
2497
2016180 SK AGAMA (MIS) MIRI
AIN SYAQINAH BINTI SAIFUL
2016180E25
ECOLIER
CERTIFICATE OF PARTICIPATION
2498
2016180 SK AGAMA (MIS) MIRI
HANSEN HANS BIN HALDY
2016180E03
ECOLIER
CERTIFICATE OF PARTICIPATION
2499
2016180 SK AGAMA (MIS) MIRI
KHALYSHA BALQIS BINTI AZMAN
2016180E10
ECOLIER
CERTIFICATE OF PARTICIPATION
2500
2016180 SK AGAMA (MIS) MIRI
MUHAMMAD ERFAN BIN ERWANDY
2016180E21
ECOLIER
CERTIFICATE OF PARTICIPATION
2501
2016180 SK AGAMA (MIS) MIRI
HAZRIE EZEIKI BIN ADNAN
2016180E05
ECOLIER
CERTIFICATE OF PARTICIPATION
2502
2016180 SK AGAMA (MIS) MIRI
NURUL IZZATI NAZRI ABDULLAH
2016180B31
BENJAMIN
CERTIFICATE OF PARTICIPATION
2503
2016180 SK AGAMA (MIS) MIRI
NUR RASYIDAH BINTI ZOLKIPLI
2016180B29
BENJAMIN
CERTIFICATE OF PARTICIPATION
2504
2016180 SK AGAMA (MIS) MIRI
NURUL HAKIMAH BINTI RAZALIE
2016180B30
BENJAMIN
CERTIFICATE OF PARTICIPATION
2505
2016181 SMJK KUCHING HIGH
TEO HAO JING
2016181J01
JUNIOR
BRONZE AWARD
2506
2016181 SMJK KUCHING HIGH
SU YEE HUI
2016181J00
JUNIOR
HONORABLE MENTION
2507
2016182 SK ST. PAUL
KAVIRAJ A/L NADARAJA
2016182E06
ECOLIER
HONORABLE MENTION
2508
2016182 SK ST. PAUL
ROSHAN KAMALESWARAN
2016182E00
ECOLIER
HONORABLE MENTION
2509
2016182 SK ST. PAUL
KREESHANT NAIR A/L MANIKANDAN
2016182E05
ECOLIER
HONORABLE MENTION
2510
2016182 SK ST. PAUL
KISHOK KUMAAR A/L RAJASEGARAN
2016182E02
ECOLIER
CERTIFICATE OF PARTICIPATION
2511
2016182 SK ST. PAUL
MOHD ARSYAD BIN MOHD SULTAN
2016182E03
ECOLIER
CERTIFICATE OF PARTICIPATION
2512
2016182 SK ST. PAUL
SAARVARESSH KANNAH A/L CIWAN
2016182E01
ECOLIER
CERTIFICATE OF PARTICIPATION
2513
2016182 SK ST. PAUL
THARUN MAHINDEV TATA
2016182E04
ECOLIER
CERTIFICATE OF PARTICIPATION
2514
2016182 SK ST. PAUL
AIMAN BIN MD ALI
2016182B23
BENJAMIN
BRONZE AWARD
2515
2016182 SK ST. PAUL
DANISSH LUQMAN BIN JAMALUDIN
2016182B17
BENJAMIN
BRONZE AWARD
2516
2016182 SK ST. PAUL
MUHD FARIS DANIEL BIN MOHAMMED HASHBOLLAH
2016182B18
BENJAMIN
BRONZE AWARD
2517
2016182 SK ST. PAUL
JUDE ISAAC
2016182B21
BENJAMIN
HONORABLE MENTION
2518
2016182 SK ST. PAUL
THYE WEI PING
2016182B22
BENJAMIN
HONORABLE MENTION
2519
2016182 SK ST. PAUL
CHONG CHEE HIN
2016182B15
BENJAMIN
HONORABLE MENTION
2520
2016182 SK ST. PAUL
SHIVABALA A/L GANEISH
2016182B27
BENJAMIN
HONORABLE MENTION
2521
2016182 SK ST. PAUL
RAMANEISS PILLAI A/L S.GOPALAN
2016182B19
BENJAMIN
HONORABLE MENTION
2522
2016182 SK ST. PAUL
ZANE WOO MAN WAI
2016182B28
BENJAMIN
HONORABLE MENTION
2523
2016182 SK ST. PAUL
MUHAMMAD ADAM FIKRI BIN ABDUL RAHMAN
2016182B26
BENJAMIN
HONORABLE MENTION
2524
2016182 SK ST. PAUL
TANESHEN MAHINDRAN
2016182B13
BENJAMIN
HONORABLE MENTION
2525
2016182 SK ST. PAUL
MUHAMMAD DANISH BIN MOHAMMAD SHARAZMI CHEW
2016182B25
BENJAMIN
HONORABLE MENTION
2526
2016182 SK ST. PAUL
JUSTIN WONG YIH MIN
2016182B30
BENJAMIN
HONORABLE MENTION
2527
2016182 SK ST. PAUL
SAMEER MONN A/L SURESH
2016182B14
BENJAMIN
HONORABLE MENTION
2528
2016182 SK ST. PAUL
RIISHIIEKUMAR A/L LECHUMANAN PATOO
2016182B24
BENJAMIN
CERTIFICATE OF PARTICIPATION
2529
2016182 SK ST. PAUL
SHARVIN KUMAR A/L MAGAESWARAN
2016182B31
BENJAMIN
CERTIFICATE OF PARTICIPATION
2530
2016182 SK ST. PAUL
THOMAS SAM JUN HONG
2016182B08
BENJAMIN
CERTIFICATE OF PARTICIPATION
2531
2016182 SK ST. PAUL
SHAILENDRA MANIARASU
2016182B11
BENJAMIN
CERTIFICATE OF PARTICIPATION
2532
2016182 SK ST. PAUL
DEVIN PATEL A/L DINESH KUMAR
2016182B29
BENJAMIN
CERTIFICATE OF PARTICIPATION
2533
2016182 SK ST. PAUL
HITESH A/L MANOHARAN
2016182B12
BENJAMIN
CERTIFICATE OF PARTICIPATION
2534
2016182 SK ST. PAUL
AHMAD ZULKHAIRI BIN AHMAD NUAL
2016182B10
BENJAMIN
CERTIFICATE OF PARTICIPATION
2535
2016182 SK ST. PAUL
ROWAN SUM SHENG WAI
2016182B09
BENJAMIN
CERTIFICATE OF PARTICIPATION
2536
2016182 SK ST. PAUL
THEERAJ SINGH S/O SARBAN SINGH
2016182B32
BENJAMIN
CERTIFICATE OF PARTICIPATION
2537
2016182 SK ST. PAUL
DIVESH MAHDEV TATA
2016182B20
BENJAMIN
CERTIFICATE OF PARTICIPATION
2538
2016182 SK ST. PAUL
HEMANTKH KUMAR A/L SURESH KUMAR
2016182B16
BENJAMIN
CERTIFICATE OF PARTICIPATION
2539
2016183 SK PADANG GAJAH
VIVASARVINY A/P GOVINDASAMY
2016183B00
BENJAMIN
CERTIFICATE OF PARTICIPATION
2540
2016184 SK TAMAN JELUTONG
MUHAMMAD HAFIY HILMI BIN WALID
2016184E00
ECOLIER
HONORABLE MENTION
2541
2016184 SK TAMAN JELUTONG
MUHAMMAD FAHIM BIN MUHAMAD MAZLAN
2016184E02
ECOLIER
HONORABLE MENTION
2542
2016184 SK TAMAN JELUTONG
ZULHILMI DARWISY BIN ZULKIPLI
2016184E01
ECOLIER
HONORABLE MENTION
2543
2016184 SK TAMAN JELUTONG
SHAHRUL HAFIZI BIN SHAHRULZAMAN
2016184E03
ECOLIER
CERTIFICATE OF PARTICIPATION
2544
2016184 SK TAMAN JELUTONG
AQMAR HAZIQ BIN SOFIAN
2016184B05
BENJAMIN
HONORABLE MENTION
2545
2016184 SK TAMAN JELUTONG
NURUL NUHA AQILAH BT RAZAK
2016184B04
BENJAMIN
HONORABLE MENTION
2546
2016184 SK TAMAN JELUTONG
MUHAMMAD AQIL BIN HAMDAN
2016184B06
BENJAMIN
CERTIFICATE OF PARTICIPATION
2547
2016185 MRSM PENGKALAN CHEPA
FAIHANNA NUR YASMEEN BINTI ARIFFIN
2016185J05
JUNIOR
HONORABLE MENTION
2548
2016185 MRSM PENGKALAN CHEPA
NUR HAZWANI BINTI MAZLAN
2016185J22
JUNIOR
HONORABLE MENTION
2549
2016185 MRSM PENGKALAN CHEPA
NORHIDAYAHTUL AKMA BINTI MOHD AMIN
2016185J19
JUNIOR
HONORABLE MENTION
2550
2016185 MRSM PENGKALAN CHEPA
SAIFUL IZZAT BIN AHMAD ZAKI
2016185J24
JUNIOR
HONORABLE MENTION
2551
2016185 MRSM PENGKALAN CHEPA
AHMAD ALIF IRFAN BIN BADRUDDIN
2016185J01
JUNIOR
HONORABLE MENTION
2552
2016185 MRSM PENGKALAN CHEPA
NIK AHMAD FAIZ SHAUQI BIN NIK ROZAIMI
2016185J16
JUNIOR
HONORABLE MENTION
2553
2016185 MRSM PENGKALAN CHEPA
TUAN NUR KHAIRUNNAJWA BINTI TUAN ROSLAN
2016185J27
JUNIOR
HONORABLE MENTION
2554
2016185 MRSM PENGKALAN CHEPA
WAN AMIRAH ZAHIAH BINTI WAN ABDUL AZIZ
2016185J29
JUNIOR
HONORABLE MENTION
2555
2016185 MRSM PENGKALAN CHEPA
MUHAMMAD AFIQ BIN MOHD ASRI
2016185J11
JUNIOR
HONORABLE MENTION
2556
2016185 MRSM PENGKALAN CHEPA
NURUL ARIFAH BT ARIFFIN
2016185J23
JUNIOR
HONORABLE MENTION
2557
2016185 MRSM PENGKALAN CHEPA
MOHAMAD HANIF BIN MOHAMED HANAPHI
2016185J09
JUNIOR
HONORABLE MENTION
2558
2016185 MRSM PENGKALAN CHEPA
MOHAMMAD DANISH AZRAEI BIN MOHD FAUZI
2016185J10
JUNIOR
HONORABLE MENTION
2559
2016185 MRSM PENGKALAN CHEPA
MUHAMMAD HARIZ BIN MOHD ZAIDI
2016185J12
JUNIOR
HONORABLE MENTION
2560
2016185 MRSM PENGKALAN CHEPA
ANIS HAZIRAH BT AZMAN
2016185J03
JUNIOR
CERTIFICATE OF PARTICIPATION
2561
2016185 MRSM PENGKALAN CHEPA
MUHAMAD AREE B. MOHD AZMAN
2016185J08
JUNIOR
CERTIFICATE OF PARTICIPATION
2562
2016185 MRSM PENGKALAN CHEPA
SOFIA FARISHA BINTI MOHAMED SHARI
2016185J26
JUNIOR
CERTIFICATE OF PARTICIPATION
2563
2016185 MRSM PENGKALAN CHEPA
WAN NUR DALILA BINTI WAN SHUHAIMI
2016185J30
JUNIOR
CERTIFICATE OF PARTICIPATION
2564
2016185 MRSM PENGKALAN CHEPA
MUHAMMAD HAZIQ BIN BAHARUDDIN
2016185J13
JUNIOR
CERTIFICATE OF PARTICIPATION
2565
2016185 MRSM PENGKALAN CHEPA
NUR FAJRINA ALIN BINTI MOHD ZAKI
2016185J20
JUNIOR
CERTIFICATE OF PARTICIPATION
2566
2016185 MRSM PENGKALAN CHEPA
ATHIRAH AFIQAHBINTI AZAHA
2016185J04
JUNIOR
CERTIFICATE OF PARTICIPATION
2567
2016185 MRSM PENGKALAN CHEPA
MUHAMMAD IRFAN BIN ABDUL MUTALIB
2016185J14
JUNIOR
CERTIFICATE OF PARTICIPATION
2568
2016185 MRSM PENGKALAN CHEPA
WAN AININ SOFEA WAN MOHAMMAD NOOR
2016185J28
JUNIOR
CERTIFICATE OF PARTICIPATION
2569
2016185 MRSM PENGKALAN CHEPA
AMANINA BINTI ABU HASAN
2016185J02
JUNIOR
CERTIFICATE OF PARTICIPATION
2570
2016185 MRSM PENGKALAN CHEPA
SITI NOOR AZILA BT NAZERI
2016185J25
JUNIOR
CERTIFICATE OF PARTICIPATION
2571
2016185 MRSM PENGKALAN CHEPA
WAN MUHAMMAD QHUSYAIRI BIN WAN RAZALI
2016185S33
STUDENT
CERTIFICATE OF PARTICIPATION
2572
2016185 MRSM PENGKALAN CHEPA
KHAYRIN AMALYN BT KHAMKI
2016185J07
JUNIOR
CERTIFICATE OF PARTICIPATION
2573
2016185 MRSM PENGKALAN CHEPA
MUHAMMAD NAJMI B. MOHAMAD LAWI
2016185J15
JUNIOR
CERTIFICATE OF PARTICIPATION
2574
2016185 MRSM PENGKALAN CHEPA
NUR FARAH BINTI FAKRU RAZI
2016185J21
JUNIOR
CERTIFICATE OF PARTICIPATION
2575
2016185 MRSM PENGKALAN CHEPA
NOR HAZIRAH BINTI MUSTAFA KAMAL ARIFF
2016185J18
JUNIOR
CERTIFICATE OF PARTICIPATION
2576
2016185 MRSM PENGKALAN CHEPA
MUHAMMAD FIRDAUS BIN CHE DIN
2016185S34
STUDENT
CERTIFICATE OF PARTICIPATION
2577
2016185 MRSM PENGKALAN CHEPA
MUHAMMAD FARID BIN NAZMI
2016185S31
STUDENT
CERTIFICATE OF PARTICIPATION
2578
2016185 MRSM PENGKALAN CHEPA
ADAM SAIFULLAH BIN MOHD SHUKRI
2016185J00
JUNIOR
CERTIFICATE OF PARTICIPATION
2579
2016185 MRSM PENGKALAN CHEPA
ISMAH HUSNA BT IZHAB
2016185J06
JUNIOR
CERTIFICATE OF PARTICIPATION
2580
2016185 MRSM PENGKALAN CHEPA
NIK NUR ATHIRAH NADHIRAH BINTI MAHADI
2016185J17
JUNIOR
CERTIFICATE OF PARTICIPATION
2581
2016185 MRSM PENGKALAN CHEPA
ZAL-HAZMI BIN MOHMMAD ZIN
2016185S35
STUDENT
CERTIFICATE OF PARTICIPATION
2582
2016185 MRSM PENGKALAN CHEPA
MUHAMMAD AL FARID BIN YAZDY
2016185S32
STUDENT
CERTIFICATE OF PARTICIPATION
2583
2016186 SRI UCSI SECONDARY SCHOOL
ASHLEY LOO KA YAN
2016186S01
STUDENT
SILVER AWARD
2584
2016186 SRI UCSI SECONDARY SCHOOL
CHEAH WEI SHANG
2016186S00
STUDENT
HONORABLE MENTION
2585
2016186 SRI UCSI SECONDARY SCHOOL
NG JING YONG
2016186S02
STUDENT
HONORABLE MENTION
2586
2016187 SMK SANDAKAN II
FATIN RAUHAH BT MOHAMAD TAN
2016187J00
JUNIOR
HONORABLE MENTION
2587
2016187 SMK SANDAKAN II
NURIN ALYA IZZATI BINTI ARSHAD
2016187J01
JUNIOR
CERTIFICATE OF PARTICIPATION
2588
2016188 HUA LIAN HIGH SCHOOL
ONG ZHI HUI
2016188C02
CADET
SILVER AWARD
2589
2016188 HUA LIAN HIGH SCHOOL
GOH JIN TONG
2016188J05
JUNIOR
HONORABLE MENTION
2590
2016188 HUA LIAN HIGH SCHOOL
EUGENE TEOH WEI CHUN
2016188C01
CADET
HONORABLE MENTION
2591
2016188 HUA LIAN HIGH SCHOOL
HOONG SZE SHUNG
2016188J06
JUNIOR
HONORABLE MENTION
2592
2016188 HUA LIAN HIGH SCHOOL
CHUAH YI KEN
2016188J07
JUNIOR
HONORABLE MENTION
2593
2016188 HUA LIAN HIGH SCHOOL
DENNIS CHONG JING YI
2016188C00
CADET
HONORABLE MENTION
2594
2016188 HUA LIAN HIGH SCHOOL
TEOH MEI TING
2016188J03
JUNIOR
CERTIFICATE OF PARTICIPATION
2595
2016188 HUA LIAN HIGH SCHOOL
AEDAN HO
2016188J04
JUNIOR
CERTIFICATE OF PARTICIPATION
2596
2016189 SEKOLAH KEBANGSAAN BUKIT KALAM
WAN NUR ALIEYA BINTI JAMRI
2016189B01
BENJAMIN
HONORABLE MENTION
2597
2016189 SEKOLAH KEBANGSAAN BUKIT KALAM
NUR ILLZAMFAZIEYLATUL SYURA BINTI ILHAM
2016189B04
BENJAMIN
HONORABLE MENTION
2598
2016189 SEKOLAH KEBANGSAAN BUKIT KALAM
KHOIRUNNISAA
2016189B02
BENJAMIN
HONORABLE MENTION
2599
2016189 SEKOLAH KEBANGSAAN BUKIT KALAM
FIRZANAH BINTI AR YADIH
2016189B00
BENJAMIN
CERTIFICATE OF PARTICIPATION
2600
2016189 SEKOLAH KEBANGSAAN BUKIT KALAM
NURSYAFIKAH BINTI ROSLI
2016189B03
BENJAMIN
CERTIFICATE OF PARTICIPATION
2601
2016190 SMK BANDAR SRI DAMANSARA 1
HARISS KHAN
2016190S00
STUDENT
CERTIFICATE OF PARTICIPATION
2602
2016191 SMK ELOPURA SANDAKAN
MELINDA JAFFIRIN LAPONGAN
2016191J07
JUNIOR
HONORABLE MENTION
2603
2016191 SMK ELOPURA SANDAKAN
A.B RAHIMIE BIN A.B ROJHAN
2016191S08
STUDENT
HONORABLE MENTION
2604
2016191 SMK ELOPURA SANDAKAN
DARREN MCGRANHAM TIMOTHY
2016191J06
JUNIOR
HONORABLE MENTION
2605
2016191 SMK ELOPURA SANDAKAN
JONATHAN AARON THOMAS
2016191J02
JUNIOR
CERTIFICATE OF PARTICIPATION
2606
2016191 SMK ELOPURA SANDAKAN
NOR SHAHILAH BINTI ROSMANI
2016191C01
CADET
HONORABLE MENTION
2607
2016191 SMK ELOPURA SANDAKAN
MOHD HAZIM BIN MUSAIN
2016191J03
JUNIOR
CERTIFICATE OF PARTICIPATION
2608
2016191 SMK ELOPURA SANDAKAN
SITI SALIMAH NG
2016191J05
JUNIOR
CERTIFICATE OF PARTICIPATION
2609
2016191 SMK ELOPURA SANDAKAN
SITI NORKIAH BINTI PIKU
2016191S10
STUDENT
CERTIFICATE OF PARTICIPATION
2610
2016191 SMK ELOPURA SANDAKAN
MUHAMMAD ALIFIE BIN AMID @ AMIT
2016191S09
STUDENT
CERTIFICATE OF PARTICIPATION
2611
2016191 SMK ELOPURA SANDAKAN
MUHAMMAD HAMZI BIN YUSOF
2016191J04
JUNIOR
CERTIFICATE OF PARTICIPATION
2612
2016191 SMK ELOPURA SANDAKAN
NURUL ASMIATINAH BINTI IDRIS
2016191S12
STUDENT
CERTIFICATE OF PARTICIPATION
2613
2016191 SMK ELOPURA SANDAKAN
AISYAH BINTI JAMBAH
2016191C00
CADET
CERTIFICATE OF PARTICIPATION
2614
2016191 SMK ELOPURA SANDAKAN
JALAMAL BIN AWANG ALI
2016191S11
STUDENT
CERTIFICATE OF PARTICIPATION
2615
2016192 SEKOLAH MENENGAH KEBANGSAAN RANTAU PANJANG
SARIFAH FATIMAH BT SYED YAKUB
2016192J00
JUNIOR
CERTIFICATE OF PARTICIPATION
2616
2016192 SEKOLAH MENENGAH KEBANGSAAN RANTAU PANJANG
PUVARASEE A/P RAMAN
2016192S04
STUDENT
CERTIFICATE OF PARTICIPATION
2617
2016192 SEKOLAH MENENGAH KEBANGSAAN RANTAU PANJANG
NORSYAHIRAH BT MOHD SANI
2016192J02
JUNIOR
CERTIFICATE OF PARTICIPATION
2618
2016192 SEKOLAH MENENGAH KEBANGSAAN RANTAU PANJANG
ISHWARY A/P MANIAM
2016192S03
STUDENT
CERTIFICATE OF PARTICIPATION
2619
2016192 SEKOLAH MENENGAH KEBANGSAAN RANTAU PANJANG
NORMAZIYAH BT MANSOR
2016192J01
JUNIOR
CERTIFICATE OF PARTICIPATION
2620
2016193 JIT SIN INDEPENDENT HIGH SCHOOL
OOI ZHONG SHAN
2016193S17
STUDENT
BRONZE AWARD
2621
2016193 JIT SIN INDEPENDENT HIGH SCHOOL
LIM TYNG WEI
2016193C14
CADET
BRONZE AWARD
2622
2016193 JIT SIN INDEPENDENT HIGH SCHOOL
WILSON ANG WEI ZHENG
2016193C13
CADET
BRONZE AWARD
2623
2016193 JIT SIN INDEPENDENT HIGH SCHOOL
YEAP PEI SHEN
2016193C10
CADET
BRONZE AWARD
2624
2016193 JIT SIN INDEPENDENT HIGH SCHOOL
THOO HIN
2016193S18
STUDENT
HONORABLE MENTION
2625
2016193 JIT SIN INDEPENDENT HIGH SCHOOL
ANG YU EN
2016193C01
CADET
HONORABLE MENTION
2626
2016193 JIT SIN INDEPENDENT HIGH SCHOOL
TAN KHAI ZHE
2016193C06
CADET
HONORABLE MENTION
2627
2016193 JIT SIN INDEPENDENT HIGH SCHOOL
CLARENCE SIM JUN SHEN
2016193C09
CADET
HONORABLE MENTION
2628
2016193 JIT SIN INDEPENDENT HIGH SCHOOL
DAYYAN PHAN GUAN CHENG
2016193C07
CADET
HONORABLE MENTION
2629
2016193 JIT SIN INDEPENDENT HIGH SCHOOL
HUGO HENG ZE CHUAN
2016193C05
CADET
HONORABLE MENTION
2630
2016193 JIT SIN INDEPENDENT HIGH SCHOOL
LOWJOEY
2016193C03
CADET
HONORABLE MENTION
2631
2016193 JIT SIN INDEPENDENT HIGH SCHOOL
KANG TEE MENG
2016193C11
CADET
HONORABLE MENTION
2632
2016193 JIT SIN INDEPENDENT HIGH SCHOOL
NGAI JACQUELINE LENG WAI
2016193C12
CADET
HONORABLE MENTION
2633
2016193 JIT SIN INDEPENDENT HIGH SCHOOL
CHEW YE QIN
2016193C02
CADET
HONORABLE MENTION
2634
2016193 JIT SIN INDEPENDENT HIGH SCHOOL
CHEONG HENG HUA
2016193C00
CADET
HONORABLE MENTION
2635
2016193 JIT SIN INDEPENDENT HIGH SCHOOL
LIM YEE CHONG
2016193C08
CADET
HONORABLE MENTION
2636
2016193 JIT SIN INDEPENDENT HIGH SCHOOL
TANG WEI XUAN
2016193C15
CADET
HONORABLE MENTION
2637
2016193 JIT SIN INDEPENDENT HIGH SCHOOL
PHEE HAO YAN
2016193C16
CADET
CERTIFICATE OF PARTICIPATION
2638
2016193 JIT SIN INDEPENDENT HIGH SCHOOL
KONG XIN EN
2016193C04
CADET
CERTIFICATE OF PARTICIPATION
2639
2016194 MRSM BESERI
MUHAMMAD HARIZ BIN TARMIZI
2016194J14
JUNIOR
BRONZE AWARD
2640
2016194 MRSM BESERI
AFIQ AFFENDI BIN NOORDIN
2016194J19
JUNIOR
BRONZE AWARD
2641
2016194 MRSM BESERI
MUHAMMAD EZZAM FAIQ BIN MAT ASRI
2016194J17
JUNIOR
HONORABLE MENTION
2642
2016194 MRSM BESERI
AISYATUL HUMAIRA BINTI ALZAFRI
2016194C01
CADET
HONORABLE MENTION
2643
2016194 MRSM BESERI
VIGNESH NAIDU A/L NOKANAIDU
2016194S29
STUDENT
HONORABLE MENTION
2644
2016194 MRSM BESERI
AMIRUL NAZHEEF BIN ZAKARIA
2016194C08
CADET
HONORABLE MENTION
2645
2016194 MRSM BESERI
MOHD TAUFIQ BIN ZAIDONG
2016194S23
STUDENT
HONORABLE MENTION
2646
2016194 MRSM BESERI
TRILOCHNA JOTHI A/P KANAGASEGARAN
2016194J13
JUNIOR
HONORABLE MENTION
2647
2016194 MRSM BESERI
UMAR HARITH BIN MOHD NAHARI
2016194J15
JUNIOR
HONORABLE MENTION
2648
2016194 MRSM BESERI
FATIN FARHANA BINTI AHMAD FADZLI
2016194C00
CADET
HONORABLE MENTION
2649
2016194 MRSM BESERI
HEMAA NANTHINI A/P SOMASAKARAN
2016194S22
STUDENT
HONORABLE MENTION
2650
2016194 MRSM BESERI
NUR WADHIHAH BINTI HASHIM
2016194J16
JUNIOR
HONORABLE MENTION
2651
2016194 MRSM BESERI
NUR FATIMI BT MOHAMAD
2016194C07
CADET
HONORABLE MENTION
2652
2016194 MRSM BESERI
MUHAMMAD ADIL MU'IZZ BIN MUHAMMAD MUNIR
2016194C04
CADET
HONORABLE MENTION
2653
2016194 MRSM BESERI
NUR ASHIKIN BINTI MOHD NAZIMUDIN
2016194C03
CADET
HONORABLE MENTION
2654
2016194 MRSM BESERI
MOHD HAFIZ ZAMANI BIN MOHD FAUZEE
2016194C06
CADET
HONORABLE MENTION
2655
2016194 MRSM BESERI
NUR ALIA SUHANA BINTI ABDUL GHANI
2016194S25
STUDENT
HONORABLE MENTION
2656
2016194 MRSM BESERI
MUHAMMAD AMIR AKHTAR BIN AZAHAR
2016194J10
JUNIOR
CERTIFICATE OF PARTICIPATION
2657
2016194 MRSM BESERI
MUHAMMAD FAIZZUDDIN BIN ABD MUTALIB
2016194C02
CADET
HONORABLE MENTION
2658
2016194 MRSM BESERI
FARAH HUDA BINTI KAMAL
2016194S20
STUDENT
CERTIFICATE OF PARTICIPATION
2659
2016194 MRSM BESERI
HANIS AFIFAH BINTI SHUKRI
2016194S21
STUDENT
CERTIFICATE OF PARTICIPATION
2660
2016194 MRSM BESERI
NUR FATIN IZZATI BINTI MAT RONI
2016194S28
STUDENT
CERTIFICATE OF PARTICIPATION
2661
2016194 MRSM BESERI
SITI NURAFIZA BINTI JAAFAR
2016194J18
JUNIOR
CERTIFICATE OF PARTICIPATION
2662
2016194 MRSM BESERI
LUQMAN HAZIQ BIN ISMAIL
2016194C05
CADET
CERTIFICATE OF PARTICIPATION
2663
2016194 MRSM BESERI
MUHAMMAD AMIRUL HAKIM BIN SABRI
2016194J11
JUNIOR
CERTIFICATE OF PARTICIPATION
2664
2016194 MRSM BESERI
OM PRAKASH NAIR A/L GOVINDASAMY
2016194S27
STUDENT
CERTIFICATE OF PARTICIPATION
2665
2016194 MRSM BESERI
POH ELAINE
2016194J12
JUNIOR
CERTIFICATE OF PARTICIPATION
2666
2016194 MRSM BESERI
NUR ALIA AFIFAH BINTI MAHADI
2016194S24
STUDENT
CERTIFICATE OF PARTICIPATION
2667
2016194 MRSM BESERI
NUR HANIS DAYANA BINTI HUSIN
2016194C09
CADET
CERTIFICATE OF PARTICIPATION
2668
2016194 MRSM BESERI
NUR IZZATI BINTI RUSLI
2016194S26
STUDENT
CERTIFICATE OF PARTICIPATION
2669
2016195 SMK SIMPANG
BHISMER A/L V. CHADRA SHAKARAN
2016195J00
JUNIOR
HONORABLE MENTION
2670
2016196 SMK ABAKA
MOHD ZULKARNAIN BIN ZAINAL ABIDIN
2016196J01
JUNIOR
CERTIFICATE OF PARTICIPATION
2671
2016196 SMK ABAKA
AIN SAFWANAH BINTI SADIKIN
2016196J00
JUNIOR
CERTIFICATE OF PARTICIPATION
2672
2016197 SMK ST. AUGUSTINE, BETONG
LYNNE EMAU ANAK BANGGAI
2016197S03
STUDENT
HONORABLE MENTION
2673
2016197 SMK ST. AUGUSTINE, BETONG
NASHLEY URSULA MUNDI ANAK UJAI
2016197S00
STUDENT
HONORABLE MENTION
2674
2016197 SMK ST. AUGUSTINE, BETONG
NUR HIDAYAH BINTI SANITA
2016197S06
STUDENT
HONORABLE MENTION
2675
2016197 SMK ST. AUGUSTINE, BETONG
NUR SYAZA BINTI NAZARUDDIN
2016197S01
STUDENT
HONORABLE MENTION
2676
2016197 SMK ST. AUGUSTINE, BETONG
NUR AZLIN BINTI DI @ ABDUL GANI
2016197S05
STUDENT
HONORABLE MENTION
2677
2016197 SMK ST. AUGUSTINE, BETONG
DAYANG AFIQAH BINTI ABANG SIPUDIN
2016197S02
STUDENT
CERTIFICATE OF PARTICIPATION
2678
2016197 SMK ST. AUGUSTINE, BETONG
MOHD HASNIZAL BIN HOT
2016197S04
STUDENT
CERTIFICATE OF PARTICIPATION
2679
2016198 SJKT LADANG SIN WAH
ANUKSYA A/P MUTHURAMAN
2016198E03
ECOLIER
BRONZE AWARD
2680
2016198 SJKT LADANG SIN WAH
YILEVATHNEN A/L SANKER
2016198E01
ECOLIER
HONORABLE MENTION
2681
2016198 SJKT LADANG SIN WAH
KEERTI SHREE A/P THAMOTHARAN
2016198E02
ECOLIER
HONORABLE MENTION
2682
2016198 SJKT LADANG SIN WAH
PRAHVEENRAAJ A/L LOGANATHAN
2016198E00
ECOLIER
HONORABLE MENTION
2683
2016198 SJKT LADANG SIN WAH
YUGESWARAN A/L POONGAVANAM
2016198B05
BENJAMIN
HONORABLE MENTION
2684
2016198 SJKT LADANG SIN WAH
DURGESSHAN A/L MANIARASU
2016198B04
BENJAMIN
HONORABLE MENTION
2685
2016198 SJKT LADANG SIN WAH
KOMALESWARRI A/P RAJANDERAN
2016198B07
BENJAMIN
HONORABLE MENTION
2686
2016198 SJKT LADANG SIN WAH
SHARANYAH A/P PUVANAN
2016198B06
BENJAMIN
CERTIFICATE OF PARTICIPATION
2687
2016199 MRSM KUALA KRAI
AMIRAH AISYAH BT ZULKEFLE
2016199J11
JUNIOR
BRONZE AWARD
2688
2016199 MRSM KUALA KRAI
NIK MUHAMMAD FARHAN BIN OWI SIONG KIAT @ RUSTAM AL
2016199J17
JUNIOR
HONORABLE MENTION
2689
2016199 MRSM KUALA KRAI
HAFIZ HAKIMI BIN MOHD RASANI
2016199J08
JUNIOR
HONORABLE MENTION
2690
2016199 MRSM KUALA KRAI
MUHAMAD AINUDDIN BIN MAT DAUD
2016199J16
JUNIOR
HONORABLE MENTION
2691
2016199 MRSM KUALA KRAI
MUHAMMAD LUKMAN IRSYAD BIN MD SANUSI
2016199J12
JUNIOR
HONORABLE MENTION
2692
2016199 MRSM KUALA KRAI
MUHAMMAD ZIKRI BIN KAMARULZAMAN
2016199J22
JUNIOR
HONORABLE MENTION
2693
2016199 MRSM KUALA KRAI
NUR SYAFIQAH QURRATU'AINI BT ISMAHAFIZA
2016199J14
JUNIOR
HONORABLE MENTION
2694
2016199 MRSM KUALA KRAI
ALIF ZULHILMY BIN KHAIRUL ANWAR
2016199J27
JUNIOR
HONORABLE MENTION
2695
2016199 MRSM KUALA KRAI
WAN MUHAMMAD FAKHRORRAZZI BIN WAN IBRAHIM
2016199J03
JUNIOR
HONORABLE MENTION
2696
2016199 MRSM KUALA KRAI
AHMAD SHAHMIN FAWWAZ BIN AHMAD ZAWAWI
2016199J05
JUNIOR
HONORABLE MENTION
2697
2016199 MRSM KUALA KRAI
MUHAMMAD RIZQUN KAREEM BIN BAHARI
2016199J09
JUNIOR
HONORABLE MENTION
2698
2016199 MRSM KUALA KRAI
MUHAMMAD AIMAN BIN ROS ABADI
2016199J18
JUNIOR
CERTIFICATE OF PARTICIPATION
2699
2016199 MRSM KUALA KRAI
MUHAMMAD IRFAN BIN AZAM
2016199J28
JUNIOR
CERTIFICATE OF PARTICIPATION
2700
2016199 MRSM KUALA KRAI
MOHD AIDEL BIN MOHD NOOR
2016199J04
JUNIOR
CERTIFICATE OF PARTICIPATION
2701
2016199 MRSM KUALA KRAI
MUHAMMAD AMIN BIN ADNAR
2016199J07
JUNIOR
CERTIFICATE OF PARTICIPATION
2702
2016199 MRSM KUALA KRAI
NUR ALLISYA NABILLA BT. ZAINAL
2016199J13
JUNIOR
CERTIFICATE OF PARTICIPATION
2703
2016199 MRSM KUALA KRAI
FIRDAUS HAKIMI BIN HAZMIN
2016199J15
JUNIOR
CERTIFICATE OF PARTICIPATION
2704
2016199 MRSM KUALA KRAI
MOHAMAD ARIF NAJMI BIN MOHD QUSHIRI
2016199J06
JUNIOR
CERTIFICATE OF PARTICIPATION
2705
2016199 MRSM KUALA KRAI
NURUL NAJWA BT MOHD NASIR
2016199J01
JUNIOR
CERTIFICATE OF PARTICIPATION
2706
2016199 MRSM KUALA KRAI
MUHAMAD AFIQ HANAFI ZULKIFLEE
2016199J19
JUNIOR
CERTIFICATE OF PARTICIPATION
2707
2016199 MRSM KUALA KRAI
NATASHA ELLIENA BINTI ISMAIL
2016199J00
JUNIOR
CERTIFICATE OF PARTICIPATION
2708
2016199 MRSM KUALA KRAI
MUHAMMAD AMIR FAKHRUDDIN BIN ABD MAJID
2016199J25
JUNIOR
CERTIFICATE OF PARTICIPATION
2709
2016199 MRSM KUALA KRAI
WAN NUR SHAHIRA BINTI WAN AHMAD SHUKRI
2016199J20
JUNIOR
CERTIFICATE OF PARTICIPATION
2710
2016199 MRSM KUALA KRAI
MUHAMMAD AMINUDDIN BIN MOHAMED
2016199J21
JUNIOR
CERTIFICATE OF PARTICIPATION
2711
2016199 MRSM KUALA KRAI
HARITH HAZWAN BIN NORDIN
2016199J02
JUNIOR
CERTIFICATE OF PARTICIPATION
2712
2016199 MRSM KUALA KRAI
MUHAMMAD ZULFIKAL ISKANDAR BIN SUHAIMI
2016199J10
JUNIOR
CERTIFICATE OF PARTICIPATION
2713
2016199 MRSM KUALA KRAI
SITI SARAH BINTI ADNAN
2016199J26
JUNIOR
CERTIFICATE OF PARTICIPATION
2714
2016199 MRSM KUALA KRAI
SAIFUDDIN BIN SALEHUDDIN
2016199J23
JUNIOR
CERTIFICATE OF PARTICIPATION
2715
2016199 MRSM KUALA KRAI
MUHAMAD ILMAN NAFIS BIN ZULKARNAIN
2016199J24
JUNIOR
CERTIFICATE OF PARTICIPATION
2716
2016199 MRSM KUALA KRAI
NURUL DALILA BINTI RAZALI
2016199J29
JUNIOR
CERTIFICATE OF PARTICIPATION
2717
2016200 SKK SK ST.ANNE
KATHERINE SAMANTHA LIKOH
2016200E03
ECOLIER
GOLD AWARD
2718
2016200 SKK SK ST.ANNE
SRI NATCHATRA A/P ANANDA
2016200E11
ECOLIER
HONORABLE MENTION
2719
2016200 SKK SK ST.ANNE
NURUL ALMA ADREANA BINTI AZLI AKMAL
2016200E23
ECOLIER
HONORABLE MENTION
2720
2016200 SKK SK ST.ANNE
SYAFIE BIN SAHAFARUDDIN
2016200E13
ECOLIER
HONORABLE MENTION
2721
2016200 SKK SK ST.ANNE
MUHAMMAD AMIRUL IMRAN BIN AZMAN
2016200E15
ECOLIER
HONORABLE MENTION
2722
2016200 SKK SK ST.ANNE
KAVINEA PUSHPANATHAN
2016200E22
ECOLIER
HONORABLE MENTION
2723
2016200 SKK SK ST.ANNE
CLARYSSA CLARA CHRYS
2016200E02
ECOLIER
CERTIFICATE OF PARTICIPATION
2724
2016200 SKK SK ST.ANNE
ARINAH HAMIZAH BINTI YAHYA
2016200E20
ECOLIER
CERTIFICATE OF PARTICIPATION
2725
2016200 SKK SK ST.ANNE
ELIZABETH CHLOE TANAKINJAL
2016200E04
ECOLIER
CERTIFICATE OF PARTICIPATION
2726
2016200 SKK SK ST.ANNE
EZABELLE TEDDY BOTUD
2016200E05
ECOLIER
CERTIFICATE OF PARTICIPATION
2727
2016200 SKK SK ST.ANNE
AFRINA BINTI AMAN
2016200E12
ECOLIER
CERTIFICATE OF PARTICIPATION
2728
2016200 SKK SK ST.ANNE
NUR IZZ ZAHRINA BINTI JAMHARI
2016200E17
ECOLIER
CERTIFICATE OF PARTICIPATION
2729
2016200 SKK SK ST.ANNE
SAMUEL TEDDY BOTUD
2016200E19
ECOLIER
CERTIFICATE OF PARTICIPATION
2730
2016200 SKK SK ST.ANNE
LULU NISRINA BINTI HADIF HALARY
2016200E08
ECOLIER
CERTIFICATE OF PARTICIPATION
2731
2016200 SKK SK ST.ANNE
NUR ALYSHA QISTINA BINTI MOHD ALI
2016200E24
ECOLIER
CERTIFICATE OF PARTICIPATION
2732
2016200 SKK SK ST.ANNE
RAHMAT WAAZIN BIN AZMAN
2016200E00
ECOLIER
CERTIFICATE OF PARTICIPATION
2733
2016200 SKK SK ST.ANNE
ANDESH A/L THEVENDRAN
2016200E10
ECOLIER
CERTIFICATE OF PARTICIPATION
2734
2016200 SKK SK ST.ANNE
MUHAMMAD SHAFIQ BIN JOHNY
2016200E16
ECOLIER
CERTIFICATE OF PARTICIPATION
2735
2016200 SKK SK ST.ANNE
NUR QAMARINA NAFISAH BINTI ELFIANDA FACHROZI
2016200E14
ECOLIER
CERTIFICATE OF PARTICIPATION
2736
2016200 SKK SK ST.ANNE
MIRZA DANIAL BIN MARFAUZIE
2016200E18
ECOLIER
CERTIFICATE OF PARTICIPATION
2737
2016200 SKK SK ST.ANNE
MUHAMMAD ILHAM IZZALDIN BIN AZLI AKMAL
2016200E07
ECOLIER
CERTIFICATE OF PARTICIPATION
2738
2016200 SKK SK ST.ANNE
AWANGKU RIFQI KHOSYIBIN AWANGKU OPENG
2016200E01
ECOLIER
CERTIFICATE OF PARTICIPATION
2739
2016200 SKK SK ST.ANNE
MICHELLE WONG
2016200E09
ECOLIER
CERTIFICATE OF PARTICIPATION
2740
2016200 SKK SK ST.ANNE
ASHLEY DEMITA WONG
2016200E06
ECOLIER
CERTIFICATE OF PARTICIPATION
2741
2016200 SKK SK ST.ANNE
JULIA TAN
2016200E21
ECOLIER
CERTIFICATE OF PARTICIPATION
2742
2016200 SKK SK ST.ANNE
SYAZWI BIN SAHAFARUDDIN
2016200B31
BENJAMIN
SILVER AWARD
2743
2016200 SKK SK ST.ANNE
MUHAMMAD AMIR IKHWAN BIN AZMAN
2016200B34
BENJAMIN
HONORABLE MENTION
2744
2016200 SKK SK ST.ANNE
RAYWEL FRANCIS TORILLO MARTIN
2016200B33
BENJAMIN
HONORABLE MENTION
2745
2016200 SKK SK ST.ANNE
SIEW YAT FEI
2016200B40
BENJAMIN
HONORABLE MENTION
2746
2016200 SKK SK ST.ANNE
RUBBASINI A/P THEVENDRAN
2016200B25
BENJAMIN
HONORABLE MENTION
2747
2016200 SKK SK ST.ANNE
ADI RADHI BIN FADZILAH
2016200B35
BENJAMIN
HONORABLE MENTION
2748
2016200 SKK SK ST.ANNE
MUHAMMAD AZIM AMININ BIN HASANUDDIN
2016200B42
BENJAMIN
HONORABLE MENTION
2749
2016200 SKK SK ST.ANNE
YEE YI XIAN
2016200B29
BENJAMIN
CERTIFICATE OF PARTICIPATION
2750
2016200 SKK SK ST.ANNE
KYRA KINSKI COSIO CHUA
2016200B43
BENJAMIN
CERTIFICATE OF PARTICIPATION
2751
2016200 SKK SK ST.ANNE
NUR DAYANA BATRISYA BINTI SAPAR
2016200B37
BENJAMIN
CERTIFICATE OF PARTICIPATION
2752
2016200 SKK SK ST.ANNE
AMIRAH NUR QISTINA BINTI ELFIANDA FACHROZI
2016200B36
BENJAMIN
CERTIFICATE OF PARTICIPATION
2753
2016200 SKK SK ST.ANNE
FATHIAH BINTI MOHAMMAD RIZDUN
2016200B41
BENJAMIN
CERTIFICATE OF PARTICIPATION
2754
2016200 SKK SK ST.ANNE
NURUL HANI BINTI MOHAMMAD AMRAN
2016200B26
BENJAMIN
CERTIFICATE OF PARTICIPATION
2755
2016200 SKK SK ST.ANNE
MOHAMED YASSER ASYRAF BIN ABDUL RAHMAN
2016200B30
BENJAMIN
CERTIFICATE OF PARTICIPATION
2756
2016200 SKK SK ST.ANNE
AVYLYN ASIN
2016200B39
BENJAMIN
CERTIFICATE OF PARTICIPATION
2757
2016200 SKK SK ST.ANNE
RIDHA SYAZUAN BIN RITHUAN
2016200B28
BENJAMIN
CERTIFICATE OF PARTICIPATION
2758
2016200 SKK SK ST.ANNE
DUANE DARYL ROBIN
2016200B32
BENJAMIN
CERTIFICATE OF PARTICIPATION
2759
2016200 SKK SK ST.ANNE
HANISHA FERA RAMBLE RICE-OXLEY
2016200B38
BENJAMIN
CERTIFICATE OF PARTICIPATION
2760
2016200 SKK SK ST.ANNE
ROSWEL TORILLO MARTIN
2016200B27
BENJAMIN
CERTIFICATE OF PARTICIPATION
2761
2016201 WESLEY METHODIST SCHOOL KUALA LUMPUR
CHERYL CHOONG KYE-EN
2016201J20
JUNIOR
GOLD AWARD
2762
2016201 WESLEY METHODIST SCHOOL KUALA LUMPUR
LEE ZHIYING
2016201J09
JUNIOR
GOLD AWARD
2763
2016201 WESLEY METHODIST SCHOOL KUALA LUMPUR
TAN WEI CHUN
2016201J08
JUNIOR
GOLD AWARD
2764
2016201 WESLEY METHODIST SCHOOL KUALA LUMPUR
WONG YEN LING
2016201J11
JUNIOR
SILVER AWARD
2765
2016201 WESLEY METHODIST SCHOOL KUALA LUMPUR
ENG YI JUN
2016201C03
CADET
SILVER AWARD
2766
2016201 WESLEY METHODIST SCHOOL KUALA LUMPUR
WONG HONG MING
2016201J17
JUNIOR
SILVER AWARD
2767
2016201 WESLEY METHODIST SCHOOL KUALA LUMPUR
ANG GUO WENG
2016201J12
JUNIOR
BRONZE AWARD
2768
2016201 WESLEY METHODIST SCHOOL KUALA LUMPUR
WONG SOONG MING
2016201J16
JUNIOR
BRONZE AWARD
2769
2016201 WESLEY METHODIST SCHOOL KUALA LUMPUR
LAN YUEN QI
2016201C01
CADET
SILVER AWARD
2770
2016201 WESLEY METHODIST SCHOOL KUALA LUMPUR
CATHERINE LAU XIAO SYUEN
2016201C07
CADET
BRONZE AWARD
2771
2016201 WESLEY METHODIST SCHOOL KUALA LUMPUR
KHOR WEI EN
2016201C04
CADET
BRONZE AWARD
2772
2016201 WESLEY METHODIST SCHOOL KUALA LUMPUR
NG XIAN KAI
2016201C06
CADET
BRONZE AWARD
2773
2016201 WESLEY METHODIST SCHOOL KUALA LUMPUR
UN KAI WEN
2016201J22
JUNIOR
HONORABLE MENTION
2774
2016201 WESLEY METHODIST SCHOOL KUALA LUMPUR
CHEAH MING YI
2016201J14
JUNIOR
HONORABLE MENTION
2775
2016201 WESLEY METHODIST SCHOOL KUALA LUMPUR
PONG YU ZHE
2016201C02
CADET
HONORABLE MENTION
2776
2016201 WESLEY METHODIST SCHOOL KUALA LUMPUR
SWEENEY JENNIFER CHRISTINE
2016201J18
JUNIOR
HONORABLE MENTION
2777
2016201 WESLEY METHODIST SCHOOL KUALA LUMPUR
CHENG ZAI ZE
2016201J19
JUNIOR
HONORABLE MENTION
2778
2016201 WESLEY METHODIST SCHOOL KUALA LUMPUR
ASHLEY YUEN TZE YI
2016201S25
STUDENT
HONORABLE MENTION
2779
2016201 WESLEY METHODIST SCHOOL KUALA LUMPUR
CELINE ONG XIN YU
2016201S27
STUDENT
HONORABLE MENTION
2780
2016201 WESLEY METHODIST SCHOOL KUALA LUMPUR
JESSIE CHIN MAN WAI
2016201S28
STUDENT
HONORABLE MENTION
2781
2016201 WESLEY METHODIST SCHOOL KUALA LUMPUR
PEHVENDRAN A/L RAVINDRAN
2016201S26
STUDENT
HONORABLE MENTION
2782
2016201 WESLEY METHODIST SCHOOL KUALA LUMPUR
CHUA WEI YING
2016201S29
STUDENT
HONORABLE MENTION
2783
2016201 WESLEY METHODIST SCHOOL KUALA LUMPUR
MUN JIA YEANE
2016201S24
STUDENT
CERTIFICATE OF PARTICIPATION
2784
2016201 WESLEY METHODIST SCHOOL KUALA LUMPUR
YONG JO YI
2016201C00
CADET
CERTIFICATE OF PARTICIPATION
2785
2016202 SMK SUNGAI MAONG
JOEY YEO JOO SII
2016202J01
JUNIOR
BRONZE AWARD
2786
2016202 SMK SUNGAI MAONG
LEONARA LIM MEI CHENG
2016202J02
JUNIOR
HONORABLE MENTION
2787
2016202 SMK SUNGAI MAONG
MICHELLE LAI ENG YEE
2016202S07
STUDENT
HONORABLE MENTION
2788
2016202 SMK SUNGAI MAONG
LYNDON VUN YIK HENG
2016202S03
STUDENT
HONORABLE MENTION
2789
2016202 SMK SUNGAI MAONG
VYAN LIM YU YAN
2016202J00
JUNIOR
HONORABLE MENTION
2790
2016202 SMK SUNGAI MAONG
LIM WEN HUI
2016202S08
STUDENT
HONORABLE MENTION
2791
2016202 SMK SUNGAI MAONG
AARON TAN PENG HUP
2016202S09
STUDENT
HONORABLE MENTION
2792
2016202 SMK SUNGAI MAONG
DENNIS CHANG CHOON HOR
2016202S05
STUDENT
HONORABLE MENTION
2793
2016202 SMK SUNGAI MAONG
TIE WEITING KENRICK
2016202S06
STUDENT
CERTIFICATE OF PARTICIPATION
2794
2016202 SMK SUNGAI MAONG
TAN KHAI HUI
2016202S04
STUDENT
CERTIFICATE OF PARTICIPATION
2795
2016203 SMK KUBONG
GRACE LAU KUI LING
2016203J03
JUNIOR
HONORABLE MENTION
2796
2016203 SMK KUBONG
BENEDICT GOH GHEE GUAN
2016203J07
JUNIOR
HONORABLE MENTION
2797
2016203 SMK KUBONG
CHAI CHIENG YEE
2016203S10
STUDENT
HONORABLE MENTION
2798
2016203 SMK KUBONG
MOK XIN LI
2016203J01
JUNIOR
HONORABLE MENTION
2799
2016203 SMK KUBONG
ELYSSA LIM YI
2016203J02
JUNIOR
CERTIFICATE OF PARTICIPATION
2800
2016203 SMK KUBONG
NUR AINA IWANA BINTI MOHAMMAD AMIR
2016203J09
JUNIOR
CERTIFICATE OF PARTICIPATION
2801
2016203 SMK KUBONG
CHRISTINA SAM KAI LING
2016203J05
JUNIOR
CERTIFICATE OF PARTICIPATION
2802
2016203 SMK KUBONG
TIONG CHING
2016203J00
JUNIOR
CERTIFICATE OF PARTICIPATION
2803
2016203 SMK KUBONG
ANG JIA HUI
2016203J04
JUNIOR
CERTIFICATE OF PARTICIPATION
2804
2016203 SMK KUBONG
AMNI DHABITAH BINTI ZAIDI
2016203J08
JUNIOR
CERTIFICATE OF PARTICIPATION
2805
2016203 SMK KUBONG
EILEEN LIM NICDAO
2016203J06
JUNIOR
CERTIFICATE OF PARTICIPATION
2806
2016204 SMK(P) TEMENGGONG IBRAHIM
ZANN CHUA ZI XUAN
2016204J01
JUNIOR
HONORABLE MENTION
2807
2016204 SMK(P) TEMENGGONG IBRAHIM
NAZATUL KHALEEDA BT JAMARI
2016204J04
JUNIOR
HONORABLE MENTION
2808
2016204 SMK(P) TEMENGGONG IBRAHIM
KARYNA ABDUE BINTI OMAR
2016204J00
JUNIOR
CERTIFICATE OF PARTICIPATION
2809
2016204 SMK(P) TEMENGGONG IBRAHIM
ZAMZAILA ADILLA BINTI ABD LATIF
2016204S09
STUDENT
HONORABLE MENTION
2810
2016204 SMK(P) TEMENGGONG IBRAHIM
NURUL ZURIFA BINTI JARJANI
2016204S06
STUDENT
HONORABLE MENTION
2811
2016204 SMK(P) TEMENGGONG IBRAHIM
LIM SHING
2016204J02
JUNIOR
CERTIFICATE OF PARTICIPATION
2812
2016204 SMK(P) TEMENGGONG IBRAHIM
AIN NADHIRAH BINTI ZAKARIA
2016204S07
STUDENT
CERTIFICATE OF PARTICIPATION
2813
2016204 SMK(P) TEMENGGONG IBRAHIM
SO YEE LIN
2016204S10
STUDENT
CERTIFICATE OF PARTICIPATION
2814
2016204 SMK(P) TEMENGGONG IBRAHIM
TAY JIA YI
2016204J03
JUNIOR
CERTIFICATE OF PARTICIPATION
2815
2016204 SMK(P) TEMENGGONG IBRAHIM
NUR BATRISYA BALQIS BINTI MOHD RASHID
2016204S08
STUDENT
CERTIFICATE OF PARTICIPATION
2816
2016204 SMK(P) TEMENGGONG IBRAHIM
NURAINI BINTI SYOFIAN
2016204S05
STUDENT
CERTIFICATE OF PARTICIPATION
2817
2016205 SM ALL SAINTS
LOSHINI VASUTHEVAN
2016205J00
JUNIOR
CERTIFICATE OF PARTICIPATION
2818
2016205 SM ALL SAINTS
RAVHINASHRI VASUTHEVAN
2016205J02
JUNIOR
CERTIFICATE OF PARTICIPATION
2819
2016205 SM ALL SAINTS
DIVYA SHANMUGA NATHAN
2016205J01
JUNIOR
CERTIFICATE OF PARTICIPATION
2820
2016207 WESTLAKE INTERNATIONAL SCHOOL
WOON RAY MING
2016207E00
ECOLIER
HONORABLE MENTION
2821
2016207 WESTLAKE INTERNATIONAL SCHOOL
WONG SENG YEE
2016207E01
ECOLIER
HONORABLE MENTION
2822
2016207 WESTLAKE INTERNATIONAL SCHOOL
LOGAN S/O MUGUNTHAN
2016207E02
ECOLIER
HONORABLE MENTION
2823
2016207 WESTLAKE INTERNATIONAL SCHOOL
PONNARASU KANDASAMY
2016207B04
BENJAMIN
HONORABLE MENTION
2824
2016207 WESTLAKE INTERNATIONAL SCHOOL
CHONG JUN YUAN
2016207B05
BENJAMIN
HONORABLE MENTION
2825
2016207 WESTLAKE INTERNATIONAL SCHOOL
FAITHFUL LIEW
2016207B03
BENJAMIN
HONORABLE MENTION
2826
2016207 WESTLAKE INTERNATIONAL SCHOOL
AARON TAN PEI ZIAN
2016207J08
JUNIOR
SILVER AWARD
2827
2016207 WESTLAKE INTERNATIONAL SCHOOL
MICHELLE WONG YU MIIN
2016207J06
JUNIOR
BRONZE AWARD
2828
2016207 WESTLAKE INTERNATIONAL SCHOOL
JAMES AW ENG PHANG
2016207J10
JUNIOR
HONORABLE MENTION
2829
2016207 WESTLAKE INTERNATIONAL SCHOOL
RALPH CHING ZHAU NYET
2016207J07
JUNIOR
HONORABLE MENTION
2830
2016207 WESTLAKE INTERNATIONAL SCHOOL
LOW KAI-HSIN
2016207S11
STUDENT
HONORABLE MENTION
2831
2016207 WESTLAKE INTERNATIONAL SCHOOL
CHIN YOONG SHEN
2016207J09
JUNIOR
HONORABLE MENTION
2832
2016207 WESTLAKE INTERNATIONAL SCHOOL
SUSANNA OOI HUI EN
2016207S12
STUDENT
HONORABLE MENTION
2833
2016208 SMK DATUK PENGIRAN GALPAM, SANDAKAN
LAW GIN NAM
2016208S00
STUDENT
HONORABLE MENTION
2834
2016208 SMK DATUK PENGIRAN GALPAM, SANDAKAN
YAP ZHI XIN
2016208S02
STUDENT
HONORABLE MENTION
2835
2016208 SMK DATUK PENGIRAN GALPAM, SANDAKAN
WONG CHIYING
2016208S03
STUDENT
HONORABLE MENTION
2836
2016208 SMK DATUK PENGIRAN GALPAM, SANDAKAN
HOY SHI JIE
2016208S01
STUDENT
HONORABLE MENTION
2837
2016208 SMK DATUK PENGIRAN GALPAM, SANDAKAN
CHESTER LEE CHEN JIE
2016208S05
STUDENT
HONORABLE MENTION
2838
2016208 SMK DATUK PENGIRAN GALPAM, SANDAKAN
JACKY YEHEZKIEL BIN EDMOND
2016208S06
STUDENT
CERTIFICATE OF PARTICIPATION
2839
2016208 SMK DATUK PENGIRAN GALPAM, SANDAKAN
LOISA ELSA LEO
2016208S07
STUDENT
CERTIFICATE OF PARTICIPATION
2840
2016208 SMK DATUK PENGIRAN GALPAM, SANDAKAN
NG SIEW YING
2016208S04
STUDENT
CERTIFICATE OF PARTICIPATION
2841
2016208 SMK DATUK PENGIRAN GALPAM, SANDAKAN
MICHELLE WONG SZE CHENG
2016208S08
STUDENT
CERTIFICATE OF PARTICIPATION
2842
2016209 KOLEJ YAYASAN SAAD MELAKA
CHEAN SWEET CHIAO
2016209J06
JUNIOR
GOLD AWARD
2843
2016209 KOLEJ YAYASAN SAAD MELAKA
JOHN LIM YUE HAN
2016209C03
CADET
GOLD AWARD
2844
2016209 KOLEJ YAYASAN SAAD MELAKA
MUHAMMAD HAIKAL HAKIM BIN ZAMRI
2016209J05
JUNIOR
BRONZE AWARD
2845
2016209 KOLEJ YAYASAN SAAD MELAKA
AYESHA ELENA SHAH BINTI ZAIN SHAH
2016209C02
CADET
BRONZE AWARD
2846
2016209 KOLEJ YAYASAN SAAD MELAKA
MUHAMMAD RAID DANIAL BIN MOHD ZURAIMI
2016209C09
CADET
HONORABLE MENTION
2847
2016209 KOLEJ YAYASAN SAAD MELAKA
ILHAM JULIANA BINTI ADRI KAMAL
2016209C08
CADET
HONORABLE MENTION
2848
2016209 KOLEJ YAYASAN SAAD MELAKA
NUR HANNAH ATHIRAH BINTI MOHAMMAD REDZUAN
2016209J07
JUNIOR
CERTIFICATE OF PARTICIPATION
2849
2016210 SEKOLAH KEBANGSAAN PUTRAJAYA PRESINT 8(1)
SADTHANA A/P VIJAYARAO
2016210E00
ECOLIER
HONORABLE MENTION
2850
2016211 SMKA TUN AHMADSHAH INANAM
AZILAH SYAZWANI AZLAN
2016211C02
CADET
HONORABLE MENTION
2851
2016211 SMKA TUN AHMADSHAH INANAM
MUHAMMAD FAWWAZ BIN ZAINUZI
2016211C08
CADET
HONORABLE MENTION
2852
2016211 SMKA TUN AHMADSHAH INANAM
SYAZA FARWIZAH BINTI MUHAMAD YUNUS
2016211C10
CADET
HONORABLE MENTION
2853
2016211 SMKA TUN AHMADSHAH INANAM
AWANG YUSHAIRIE BIN AG YUSLAN
2016211C07
CADET
HONORABLE MENTION
2854
2016211 SMKA TUN AHMADSHAH INANAM
SAYYIDAH MADIHAH BINTI MOHD RAHIMI
2016211C01
CADET
HONORABLE MENTION
2855
2016211 SMKA TUN AHMADSHAH INANAM
NUR ANISA FARZANA HASSAN
2016211C09
CADET
HONORABLE MENTION
2856
2016211 SMKA TUN AHMADSHAH INANAM
MUHAMAD AZAMUDDIN BIN MOHAMAD ALI
2016211C05
CADET
CERTIFICATE OF PARTICIPATION
2857
2016211 SMKA TUN AHMADSHAH INANAM
MUHD ARIF BIN AWANG RABLAH
2016211C03
CADET
CERTIFICATE OF PARTICIPATION
2858
2016211 SMKA TUN AHMADSHAH INANAM
SITI NURSYUKRINA BINTI Z AZNIE
2016211C04
CADET
CERTIFICATE OF PARTICIPATION
2859
2016211 SMKA TUN AHMADSHAH INANAM
SITI AISYAH ELIZA BINTI SARDI
2016211C06
CADET
CERTIFICATE OF PARTICIPATION
2860
2016213 SMK SIMANGGANG
SAMUEL JUSTINE AJAU AK HENERRY
2016213J02
JUNIOR
HONORABLE MENTION
2861
2016213 SMK SIMANGGANG
TAN HONG KIAT
2016213J04
JUNIOR
HONORABLE MENTION
2862
2016213 SMK SIMANGGANG
EILEEN CHIN SIEW MAN
2016213S09
STUDENT
HONORABLE MENTION
2863
2016213 SMK SIMANGGANG
FIFFY HAZWANY BINTI HAJEMI
2016213J01
JUNIOR
HONORABLE MENTION
2864
2016213 SMK SIMANGGANG
AUVRE LIEW SZE CHING
2016213S08
STUDENT
HONORABLE MENTION
2865
2016213 SMK SIMANGGANG
ABBY CHELSEA ANAK SAWING
2016213J06
JUNIOR
CERTIFICATE OF PARTICIPATION
2866
2016213 SMK SIMANGGANG
SHAYNE UTEK ANAK SIMON
2016213J05
JUNIOR
CERTIFICATE OF PARTICIPATION
2867
2016213 SMK SIMANGGANG
ROZALYA RANDI ANAK MARK RANDI
2016213J03
JUNIOR
CERTIFICATE OF PARTICIPATION
2868
2016213 SMK SIMANGGANG
ALANIS TANG KIE YI
2016213S07
STUDENT
CERTIFICATE OF PARTICIPATION
2869
2016213 SMK SIMANGGANG
MAXWELLY MENGGU
2016213J00
JUNIOR
CERTIFICATE OF PARTICIPATION
2870
2016214 SK KUBANG KERIAN 3
2016214E10
ECOLIER
HONORABLE MENTION
2871
2016214 SK KUBANG KERIAN 3
SUMAYYAH BINTI MOHAMMAD FAIZAL
2016214E09
ECOLIER
HONORABLE MENTION
2872
2016214 SK KUBANG KERIAN 3
2016214E12
ECOLIER
HONORABLE MENTION
2873
2016214 SK KUBANG KERIAN 3
2016214E07
ECOLIER
HONORABLE MENTION
2874
2016214 SK KUBANG KERIAN 3
ASYRAFF FAHMI BIN AZHARULMUIN
2016214E05
ECOLIER
HONORABLE MENTION
2875
2016214 SK KUBANG KERIAN 3
NUR AMISHA PUTRI BINTI MAT ZAWAWI
2016214E03
ECOLIER
HONORABLE MENTION
2876
2016214 SK KUBANG KERIAN 3
DARWEEN MURSYID BIN SAPIZAN
2016214E00
ECOLIER
HONORABLE MENTION
2877
2016214 SK KUBANG KERIAN 3
ROSNI AFEEQA BINTI MUHAMAD ROFI
2016214E11
ECOLIER
HONORABLE MENTION
2878
2016214 SK KUBANG KERIAN 3
NUR HAZIRAH BINTI RUSLIZA
2016214E08
ECOLIER
HONORABLE MENTION
2879
2016214 SK KUBANG KERIAN 3
NUR AIN NABILAH BT. MAZLANUDDIN
2016214E02
ECOLIER
CERTIFICATE OF PARTICIPATION
2880
2016214 SK KUBANG KERIAN 3
NUR ALYA HUMAIRA BINTI AHMAD AMHARIE
2016214E01
ECOLIER
CERTIFICATE OF PARTICIPATION
2881
2016214 SK KUBANG KERIAN 3
SARAH SABRINA BT MUHAMAD FARIS IRFAN
2016214E06
ECOLIER
CERTIFICATE OF PARTICIPATION
2882
2016214 SK KUBANG KERIAN 3
NUR BALQIS AQILAH BT. MOHD ZAIHAN
2016214E04
ECOLIER
CERTIFICATE OF PARTICIPATION
2883
2016214 SK KUBANG KERIAN 3
2016214B15
BENJAMIN
HONORABLE MENTION
2884
2016214 SK KUBANG KERIAN 3
NUR HUSNA HUMAIRA BT NOR HISHAM
2016214B13
BENJAMIN
HONORABLE MENTION
2885
2016214 SK KUBANG KERIAN 3
NURIN AISYAH BT MOHD ZAID
2016214B14
BENJAMIN
HONORABLE MENTION
2886
2016215 SJKT SIMPANG LIMA
HIREN GANESH SURASH
2016215B04
BENJAMIN
SILVER AWARD
2887
2016215 SJKT SIMPANG LIMA
AATHIRAN BALAKRISHNAN
2016215B06
BENJAMIN
HONORABLE MENTION
2888
2016215 SJKT SIMPANG LIMA
PRIYASRI SUBRAMANIAM
2016215B07
BENJAMIN
HONORABLE MENTION
2889
2016215 SJKT SIMPANG LIMA
YAKNESHA RAJENDRAN
2016215B08
BENJAMIN
HONORABLE MENTION
2890
2016215 SJKT SIMPANG LIMA
TANUSHA CHANDRAN
2016215B00
BENJAMIN
HONORABLE MENTION
2891
2016215 SJKT SIMPANG LIMA
ABIRAAMY SIVAGNAM
2016215B05
BENJAMIN
HONORABLE MENTION
2892
2016215 SJKT SIMPANG LIMA
RENTHIYA NAIKER VIJAYAN
2016215B02
BENJAMIN
HONORABLE MENTION
2893
2016215 SJKT SIMPANG LIMA
ARCHANNA RAGUNATHAN
2016215B03
BENJAMIN
CERTIFICATE OF PARTICIPATION
2894
2016215 SJKT SIMPANG LIMA
SHOBAN KUMARAN
2016215B01
BENJAMIN
CERTIFICATE OF PARTICIPATION
2895
2016215 SJKT SIMPANG LIMA
AMIERTHA BALASIVAN
2016215B09
BENJAMIN
CERTIFICATE OF PARTICIPATION
2896
2016216 SMK SUBANG JAYA
JASMINE LEONG JIA JIN
2016216J00
JUNIOR
CERTIFICATE OF PARTICIPATION
2897
2016216 SMK SUBANG JAYA
HENRY SIM CHIN WEI
2016216J01
JUNIOR
CERTIFICATE OF PARTICIPATION
2898
2016217 SMK (L) METHODIST
TAN JE SEAN
2016217S00
STUDENT
SILVER AWARD
2899
2016217 SMK (L) METHODIST
CHAN TSE EE
2016217S01
STUDENT
HONORABLE MENTION
2900
2016217 SMK (L) METHODIST
KOH QI SHENG
2016217S04
STUDENT
HONORABLE MENTION
2901
2016217 SMK (L) METHODIST
MUHAMMAD ZAID BIN AHMAD KHAMIL
2016217S02
STUDENT
HONORABLE MENTION
2902
2016217 SMK (L) METHODIST
KOH QI ZHE
2016217S03
STUDENT
HONORABLE MENTION
2903
2016218 SMK SERI BINTANG UTARA
ELWIN RAJ A/L PAUL RAJ
2016218J00
JUNIOR
HONORABLE MENTION
2904
2016219 SMK SEKSYEN 7, SHAH ALAM
AIMAN HAIQAL BIN FAIZAL JUNAIDI
2016219S00
STUDENT
HONORABLE MENTION
2905
2016219 SMK SEKSYEN 7, SHAH ALAM
MIKHAIL INSYA TUAH BIN TERENCE JIMBAU
2016219S01
STUDENT
CERTIFICATE OF PARTICIPATION
2906
2016220 SMK TAMPARULI
OLIVER WONG LI KHI
2016220S01
STUDENT
HONORABLE MENTION
2907
2016220 SMK TAMPARULI
JASREE MUNAL
2016220S07
STUDENT
HONORABLE MENTION
2908
2016220 SMK TAMPARULI
MOHD FAZAR YADIN
2016220S13
STUDENT
HONORABLE MENTION
2909
2016220 SMK TAMPARULI
PHOENELLA CARLIEN RONNI
2016220S12
STUDENT
HONORABLE MENTION
2910
2016220 SMK TAMPARULI
CELESIA SINPA @ CHRISTOPHER
2016220S11
STUDENT
HONORABLE MENTION
2911
2016220 SMK TAMPARULI
LEIVYE EVIENNYE JULIUS
2016220S09
STUDENT
HONORABLE MENTION
2912
2016220 SMK TAMPARULI
MAXCIMUS FRANCO MICHAEL
2016220S14
STUDENT
CERTIFICATE OF PARTICIPATION
2913
2016220 SMK TAMPARULI
NARITTA NADIANE
2016220S15
STUDENT
CERTIFICATE OF PARTICIPATION
2914
2016220 SMK TAMPARULI
VALERIE SOON SHING NEE
2016220S08
STUDENT
CERTIFICATE OF PARTICIPATION
2915
2016220 SMK TAMPARULI
IVY KAMAL
2016220S02
STUDENT
CERTIFICATE OF PARTICIPATION
2916
2016220 SMK TAMPARULI
JANET ANNE ALBERT
2016220S03
STUDENT
CERTIFICATE OF PARTICIPATION
2917
2016220 SMK TAMPARULI
ALFIN MOHD SETIAWAN BIN AGUS
2016220S00
STUDENT
CERTIFICATE OF PARTICIPATION
2918
2016220 SMK TAMPARULI
LEONARD LUSTER STEPHEN
2016220S06
STUDENT
CERTIFICATE OF PARTICIPATION
2919
2016220 SMK TAMPARULI
RHYSYEANELLA RONNY
2016220S04
STUDENT
CERTIFICATE OF PARTICIPATION
2920
2016220 SMK TAMPARULI
LEE ZHEN LING
2016220S10
STUDENT
CERTIFICATE OF PARTICIPATION
2921
2016220 SMK TAMPARULI
VIENESTHA VIE JOANNES
2016220S05
STUDENT
CERTIFICATE OF PARTICIPATION
2922
2016221 SMK BATU LINTANG
NATHELBERT BANTA ANAK SANADA
2016221C01
CADET
HONORABLE MENTION
2923
2016221 SMK BATU LINTANG
NATHENIEL DANTA ANAK SANADA
2016221C00
CADET
HONORABLE MENTION
2924
2016221 SMK BATU LINTANG
AARON LO KEN KIAT
2016221C02
CADET
CERTIFICATE OF PARTICIPATION
2925
2016222 SMK TINGGI KLANG
FONG YEE HUI
2016222S15
STUDENT
GOLD AWARD
2926
2016222 SMK TINGGI KLANG
LEE LONG SIANG
2016222S20
STUDENT
GOLD AWARD
2927
2016222 SMK TINGGI KLANG
CHAN JUN LOONG
2016222J07
JUNIOR
GOLD AWARD
2928
2016222 SMK TINGGI KLANG
YUGENDRAN RAJAENDRAN
2016222J08
JUNIOR
SILVER AWARD
2929
2016222 SMK TINGGI KLANG
CHOO CHI WEI
2016222S18
STUDENT
SILVER AWARD
2930
2016222 SMK TINGGI KLANG
LIM GUAN TA
2016222S13
STUDENT
SILVER AWARD
2931
2016222 SMK TINGGI KLANG
LIM PEI WOON
2016222S16
STUDENT
SILVER AWARD
2932
2016222 SMK TINGGI KLANG
TAN SHI ER
2016222S21
STUDENT
SILVER AWARD
2933
2016222 SMK TINGGI KLANG
TEE SOON KIT
2016222S14
STUDENT
SILVER AWARD
2934
2016222 SMK TINGGI KLANG
DHARNEESHRASAN A/L SARKUNARASAN
2016222J01
JUNIOR
SILVER AWARD
2935
2016222 SMK TINGGI KLANG
PAUL CHAN GUO SHEN
2016222J06
JUNIOR
BRONZE AWARD
2936
2016222 SMK TINGGI KLANG
CHOI MUN SHENG
2016222S17
STUDENT
BRONZE AWARD
2937
2016222 SMK TINGGI KLANG
NISHAN NARAYANAN A/L S.SATYA NARAYANAN
2016222S12
STUDENT
BRONZE AWARD
2938
2016222 SMK TINGGI KLANG
NG IM CHIEW
2016222J04
JUNIOR
HONORABLE MENTION
2939
2016222 SMK TINGGI KLANG
AKHILESH MAGENDRA
2016222J02
JUNIOR
HONORABLE MENTION
2940
2016222 SMK TINGGI KLANG
RAHUL A/L P.RAJENDRAN
2016222J03
JUNIOR
HONORABLE MENTION
2941
2016222 SMK TINGGI KLANG
WONG KEH LI
2016222S19
STUDENT
HONORABLE MENTION
2942
2016222 SMK TINGGI KLANG
VISSAGAN KANTIARUBAN
2016222J05
JUNIOR
HONORABLE MENTION
2943
2016222 SMK TINGGI KLANG
RIZKHAN LEONG SHENG WEI
2016222S22
STUDENT
HONORABLE MENTION
2944
2016222 SMK TINGGI KLANG
PRASANTH A/L ILANGOWEN
2016222S09
STUDENT
HONORABLE MENTION
2945
2016222 SMK TINGGI KLANG
S.DIVIYASRI
2016222C00
CADET
HONORABLE MENTION
2946
2016222 SMK TINGGI KLANG
RUBEN PAULRAJ A/L JOSEPH SELWADURAI
2016222S10
STUDENT
CERTIFICATE OF PARTICIPATION
2947
2016222 SMK TINGGI KLANG
SARAVENENSANDEEP A/L V.PATHMANATHAN
2016222S11
STUDENT
CERTIFICATE OF PARTICIPATION
2948
2016223 SMK HWA LIAN
NG SHAO JIE
2016223S09
STUDENT
HONORABLE MENTION
2949
2016223 SMK HWA LIAN
MUHAMMAD NAZMI HAKIM BIN MAHMUD
2016223S08
STUDENT
HONORABLE MENTION
2950
2016223 SMK HWA LIAN
AMMENDEEP KAUR SANDHU A/P THASBIR SINGH
2016223C00
CADET
HONORABLE MENTION
2951
2016223 SMK HWA LIAN
PETER HOANG LONG
2016223C01
CADET
HONORABLE MENTION
2952
2016223 SMK HWA LIAN
JERRY OOI YONG CHERN
2016223C02
CADET
CERTIFICATE OF PARTICIPATION
2953
2016223 SMK HWA LIAN
YEOH KAI SOON
2016223C04
CADET
CERTIFICATE OF PARTICIPATION
2954
2016223 SMK HWA LIAN
JESREEN KAUR
2016223C03
CADET
CERTIFICATE OF PARTICIPATION
2955
2016223 SMK HWA LIAN
SUVATHI NAGALINGAM
2016223S10
STUDENT
CERTIFICATE OF PARTICIPATION
2956
2016223 SMK HWA LIAN
FRANCIS LEE XIA HAO
2016223J05
JUNIOR
HONORABLE MENTION
2957
2016223 SMK HWA LIAN
PRADHEEBARAJ A/L SABAPATHY
2016223J06
JUNIOR
HONORABLE MENTION
2958
2016223 SMK HWA LIAN
TAN TEK HUNG
2016223J07
JUNIOR
HONORABLE MENTION
2959
2016224 SK SUNGAI ROKAM
MUHAMMAD FAHIM NAZMI BIN FUDZIL
2016224E01
ECOLIER
HONORABLE MENTION
2960
2016224 SK SUNGAI ROKAM
AWFA FAQIEHAH BINTI ASYRAF
2016224E00
ECOLIER
HONORABLE MENTION
2961
2016224 SK SUNGAI ROKAM
NURUL NATASYA BINTI MOHAMMAD NORBANI
2016224E03
ECOLIER
HONORABLE MENTION
2962
2016224 SK SUNGAI ROKAM
MOHAMAD IZZAD BIN MOHAMAD HASLI
2016224E02
ECOLIER
HONORABLE MENTION
2963
2016224 SK SUNGAI ROKAM
DAMIA AFRINA BINTI KHAIRUL AZMAN
2016224E04
ECOLIER
CERTIFICATE OF PARTICIPATION
2964
2016224 SK SUNGAI ROKAM
AVINASH KUMAR A/L JAYASEELAN
2016224B08
BENJAMIN
GOLD AWARD
2965
2016224 SK SUNGAI ROKAM
AMIR RIDHWAN BIN KHAIRIL AZWAN
2016224B05
BENJAMIN
HONORABLE MENTION
2966
2016224 SK SUNGAI ROKAM
MOHAMAD IZZ AISYI BIN MOHD SOPHIAN
2016224B10
BENJAMIN
HONORABLE MENTION
2967
2016224 SK SUNGAI ROKAM
MEGAT MUIZ ASYRAF BIN MEGAT MUDZAFFAR
2016224B09
BENJAMIN
CERTIFICATE OF PARTICIPATION
2968
2016224 SK SUNGAI ROKAM
THIVAAGAR A/L SARAVANAN
2016224B11
BENJAMIN
CERTIFICATE OF PARTICIPATION
2969
2016224 SK SUNGAI ROKAM
MUHAMMAD NOR AIMAN BIN MOHAMMAD NORBANI
2016224B06
BENJAMIN
CERTIFICATE OF PARTICIPATION
2970
2016224 SK SUNGAI ROKAM
NUR UMAIRAH KAMARULZAMAN
2016224B07
BENJAMIN
CERTIFICATE OF PARTICIPATION
2971
2016225 MRSM BATU PAHAT
ADIF MIFZAL BIN MOHD FAIZAL
2016225E00
ECOLIER
HONORABLE MENTION
2972
2016225 MRSM BATU PAHAT
NOOR FAHMI IQWAN BIN NOOR IMRAN
2016225E04
ECOLIER
HONORABLE MENTION
2973
2016225 MRSM BATU PAHAT
MEGAT AMIR FATHULLAH BIN ELDA ZARITH
2016225E03
ECOLIER
CERTIFICATE OF PARTICIPATION
2974
2016225 MRSM BATU PAHAT
ZAINAL SYAHMI IYAZI BIN ZAINAL MURAD
2016225E05
ECOLIER
CERTIFICATE OF PARTICIPATION
2975
2016225 MRSM BATU PAHAT
NOOR FAHRISYA ELIA BINTI NOOR IMRAN
2016225E01
ECOLIER
CERTIFICATE OF PARTICIPATION
2976
2016225 MRSM BATU PAHAT
PUTERI ELFISHA IRDINA BINTI ELDA ZARITH
2016225E06
ECOLIER
CERTIFICATE OF PARTICIPATION
2977
2016225 MRSM BATU PAHAT
SYED AMIRUL HAIQAL
2016225B07
BENJAMIN
CERTIFICATE OF PARTICIPATION
2978
2016225 MRSM BATU PAHAT
MUHAMMAD ALIFF BIN MOHD AZRIN
2016225J08
JUNIOR
BRONZE AWARD
2979
2016225 MRSM BATU PAHAT
FARHAH NABILAH BINTI ROSLI
2016225J09
JUNIOR
BRONZE AWARD
2980
2016225 MRSM BATU PAHAT
FAHRUL RAZI BIN ZAINAL ABIDIN
2016225S19
STUDENT
HONORABLE MENTION
2981
2016225 MRSM BATU PAHAT
MUHAMMAD ASIFF BIN RAMLI
2016225S17
STUDENT
HONORABLE MENTION
2982
2016225 MRSM BATU PAHAT
MUHAMMAD AZRAEI HADI BIN BAHARUL AIZAL
2016225S11
STUDENT
HONORABLE MENTION
2983
2016225 MRSM BATU PAHAT
WAN AIN SHARMIMI SOFIA BINTI WAN MOHD RAZANI
2016225S10
STUDENT
HONORABLE MENTION
2984
2016225 MRSM BATU PAHAT
AISYAH ZARIFAH BINTI MOHD ZAKI
2016225S15
STUDENT
HONORABLE MENTION
2985
2016225 MRSM BATU PAHAT
MUHAMMAD AIMAN BIN MOHD NASIR
2016225S12
STUDENT
HONORABLE MENTION
2986
2016225 MRSM BATU PAHAT
MUHAMMAD NABIL HAKIM BIN MD HAFIZ
2016225S18
STUDENT
HONORABLE MENTION
2987
2016225 MRSM BATU PAHAT
NORIZA SHAHARIS TAN
2016225S16
STUDENT
HONORABLE MENTION
2988
2016225 MRSM BATU PAHAT
MUHAMMAD AIMAN SHUKRI BIN NGASRI
2016225S13
STUDENT
CERTIFICATE OF PARTICIPATION
2989
2016225 MRSM BATU PAHAT
IZZAH NABILAH BINTI MAZLAN
2016225S14
STUDENT
CERTIFICATE OF PARTICIPATION
2990
2016226 SMK (L) METHODIST KUALA LUMPUR
LEE WAI YEONG
2016226J00
JUNIOR
GOLD AWARD
2991
2016226 SMK (L) METHODIST KUALA LUMPUR
WONG ZHI YONG
2016226J01
JUNIOR
SILVER AWARD
2992
2016227 CHONG HWA INDEPENDENT HIGH SCHOOL
KHOO XIN ZHEN
2016227J00
JUNIOR
SILVER AWARD
2993
2016228 SMK KUHARA
MAHASWETA A/P SANTHIRAN
2016228E00
ECOLIER
HONORABLE MENTION
2994
2016228 SMK KUHARA
AIZUDDIN AKMAL BIN MAFARALO
2016228J09
JUNIOR
HONORABLE MENTION
2995
2016228 SMK KUHARA
MUHD KHUZAIRIE BIN ABDUL KAHAR
2016228S12
STUDENT
HONORABLE MENTION
2996
2016228 SMK KUHARA
NURULANIS FARHAH BINTI JAMIL RAZIF
2016228S11
STUDENT
HONORABLE MENTION
2997
2016228 SMK KUHARA
MOHD SHAH FARHAN BIN MOHD AFFINDEE
2016228S14
STUDENT
HONORABLE MENTION
2998
2016228 SMK KUHARA
ARIFA SYAHIRA BINTI SUHAIMI
2016228S17
STUDENT
HONORABLE MENTION
2999
2016228 SMK KUHARA
KASHVENAA A/P SANTHIRAN
2016228J18
JUNIOR
CERTIFICATE OF PARTICIPATION
3000
2016228 SMK KUHARA
NUR AFIQAH BT ARI PUDIN
2016228S13
STUDENT
CERTIFICATE OF PARTICIPATION
3001
2016228 SMK KUHARA
SHARWIN NATH A/L SANTHIRAN
2016228J08
JUNIOR
CERTIFICATE OF PARTICIPATION
3002
2016228 SMK KUHARA
NURELLYANA BINTI AKILUDDIN
2016228C07
CADET
CERTIFICATE OF PARTICIPATION
3003
2016228 SMK KUHARA
NURUL IFTITAH BINTI ROMZI
2016228C06
CADET
CERTIFICATE OF PARTICIPATION
3004
2016228 SMK KUHARA
ISAAD MU'ADZZAM BIN MOHD ISMAIL
2016228S15
STUDENT
CERTIFICATE OF PARTICIPATION
3005
2016228 SMK KUHARA
MOHAMAD HUZAIRI BIN MOHAMAD YUSRI
2016228S16
STUDENT
CERTIFICATE OF PARTICIPATION
3006
2016228 SMK KUHARA
FATHURAHMAN HAZIQ BIN TAHIR
2016228C04
CADET
CERTIFICATE OF PARTICIPATION
3007
2016228 SMK KUHARA
MUSALAIMAN BIN ABD HISHAMUDDIN
2016228C01
CADET
CERTIFICATE OF PARTICIPATION
3008
2016228 SMK KUHARA
NUR ATIQA SYAFIQAH BINTI BUSMAN
2016228C02
CADET
CERTIFICATE OF PARTICIPATION
3009
2016228 SMK KUHARA
NURUL AZRENA BINTI MOHD TAUFIK
2016228C03
CADET
CERTIFICATE OF PARTICIPATION
3010
2016228 SMK KUHARA
MUHAMMAD ASWAR B. RAHMAN
2016228C05
CADET
CERTIFICATE OF PARTICIPATION
3011
2016228 SMK KUHARA
NOOR FARHANA BINTI ZAINAL ABIDIN
2016228S10
STUDENT
CERTIFICATE OF PARTICIPATION
3012
2016229 SMK TENGKU MIZAN ZAINAL ABIDIN
NUR ATHIRAH ILIYANI BINTI RANI
2016229J00
JUNIOR
HONORABLE MENTION
3013
2016229 SMK TENGKU MIZAN ZAINAL ABIDIN
MADIHAH BINTI KHAZAN
2016229J03
JUNIOR
HONORABLE MENTION
3014
2016229 SMK TENGKU MIZAN ZAINAL ABIDIN
NUR ATHIRAH SYAHIRAH BINTI ZALI
2016229J04
JUNIOR
CERTIFICATE OF PARTICIPATION
3015
2016229 SMK TENGKU MIZAN ZAINAL ABIDIN
NURUL FAHIMAH BINTI RAMLI
2016229J01
JUNIOR
CERTIFICATE OF PARTICIPATION
3016
2016229 SMK TENGKU MIZAN ZAINAL ABIDIN
NUR NABILAH BINTI MOHD NAPI
2016229S08
STUDENT
CERTIFICATE OF PARTICIPATION
3017
2016229 SMK TENGKU MIZAN ZAINAL ABIDIN
NUR FARAH AINAA BINTI MD RESIDI
2016229S05
STUDENT
CERTIFICATE OF PARTICIPATION
3018
2016229 SMK TENGKU MIZAN ZAINAL ABIDIN
NURUL FATIHAH ASYIKIN BINTI DERAMAN
2016229S07
STUDENT
CERTIFICATE OF PARTICIPATION
3019
2016229 SMK TENGKU MIZAN ZAINAL ABIDIN
NUR MIRZA AISHAH BINTI NOR ASLAN
2016229J02
JUNIOR
CERTIFICATE OF PARTICIPATION
3020
2016229 SMK TENGKU MIZAN ZAINAL ABIDIN
NURUL AMIRAH BINTI AMRI
2016229S06
STUDENT
CERTIFICATE OF PARTICIPATION
3021
2016230 SEKOLAH MENENGAH KEBANGSAAN WESTLANDS
CHOY CHUNG WENG
2016230S00
STUDENT
HONORABLE MENTION
3022
2016230 SEKOLAH MENENGAH KEBANGSAAN WESTLANDS
BALAMUNISHWARAN A/L RAMESH
2016230S01
STUDENT
CERTIFICATE OF PARTICIPATION
3023
2016230 SEKOLAH MENENGAH KEBANGSAAN WESTLANDS
IMRAN RAZIN BIN AIZADSHAH
2016230S02
STUDENT
CERTIFICATE OF PARTICIPATION
3024
2016231 SJKC KONG MIN, TENOM
GLORIA YONG JING XI
2016231E00
ECOLIER
HONORABLE MENTION
3025
2016231 SJKC KONG MIN, TENOM
FELIX SU JIEN SENG
2016231E01
ECOLIER
CERTIFICATE OF PARTICIPATION
3026
2016231 SJKC KONG MIN, TENOM
NG ZHI JEIT
2016231B04
BENJAMIN
HONORABLE MENTION
3027
2016231 SJKC KONG MIN, TENOM
ARDELIA
2016231B03
BENJAMIN
CERTIFICATE OF PARTICIPATION
3028
2016231 SJKC KONG MIN, TENOM
AERY ADRIAN TAY
2016231B02
BENJAMIN
CERTIFICATE OF PARTICIPATION
3029
2016232 SEKOLAH KEBANGSAAN SAUJANA IMPIAN
NURIN NAJIHAH BT HISHAM
2016232E14
ECOLIER
HONORABLE MENTION
3030
2016232 SEKOLAH KEBANGSAAN SAUJANA IMPIAN
NURKHAIRUNNISA BT AZUWAN
2016232E15
ECOLIER
HONORABLE MENTION
3031
2016232 SEKOLAH KEBANGSAAN SAUJANA IMPIAN
BATRESYA BINTI NORTAJUDDIN
2016232E17
ECOLIER
HONORABLE MENTION
3032
2016232 SEKOLAH KEBANGSAAN SAUJANA IMPIAN
SITI NURFAEIZIN BT. AHMAD WAFI
2016232E12
ECOLIER
HONORABLE MENTION
3033
2016232 SEKOLAH KEBANGSAAN SAUJANA IMPIAN
MUHAMMAD HAZIM BIN MOHD SAHRIN
2016232E05
ECOLIER
HONORABLE MENTION
3034
2016232 SEKOLAH KEBANGSAAN SAUJANA IMPIAN
JAISHYAM KUMAR A/L PARANI KUMAR
2016232E03
ECOLIER
HONORABLE MENTION
3035
2016232 SEKOLAH KEBANGSAAN SAUJANA IMPIAN
MUHAMMAD SYAHIIN BIN MOHD SHAFIK
2016232E00
ECOLIER
HONORABLE MENTION
3036
2016232 SEKOLAH KEBANGSAAN SAUJANA IMPIAN
LAKSSHAN A/L SUTHAGAR
2016232E02
ECOLIER
HONORABLE MENTION
3037
2016232 SEKOLAH KEBANGSAAN SAUJANA IMPIAN
MUHAMMAD AMIR HARIZ BIN ZAINI
2016232E04
ECOLIER
HONORABLE MENTION
3038
2016232 SEKOLAH KEBANGSAAN SAUJANA IMPIAN
NAUFAL DANIEL DATO ABDUL SATAR
2016232E06
ECOLIER
HONORABLE MENTION
3039
2016232 SEKOLAH KEBANGSAAN SAUJANA IMPIAN
NUR ADRIANA AQIL BT MOHD SOFIYUDDIN
2016232E13
ECOLIER
HONORABLE MENTION
3040
2016232 SEKOLAH KEBANGSAAN SAUJANA IMPIAN
NURUL NAZWALINA BT NOREPENDI
2016232E11
ECOLIER
HONORABLE MENTION
3041
2016232 SEKOLAH KEBANGSAAN SAUJANA IMPIAN
MUHAMMAD MU'IZZUDDIN BIN KHAIRUL HISHAM
2016232E01
ECOLIER
CERTIFICATE OF PARTICIPATION
3042
2016232 SEKOLAH KEBANGSAAN SAUJANA IMPIAN
NUR BASIRAH BINTI MOHAMMAD ZUHDI
2016232E16
ECOLIER
CERTIFICATE OF PARTICIPATION
3043
2016232 SEKOLAH KEBANGSAAN SAUJANA IMPIAN
NIK ADI SYAHMI BIN NIK AZLAN
2016232E07
ECOLIER
CERTIFICATE OF PARTICIPATION
3044
2016232 SEKOLAH KEBANGSAAN SAUJANA IMPIAN
MUHAMMAD RAYYAN BIN MUHAMMAD IQBAL
2016232E09
ECOLIER
CERTIFICATE OF PARTICIPATION
3045
2016232 SEKOLAH KEBANGSAAN SAUJANA IMPIAN
FARAH NABILAH BT NORAMRI
2016232E10
ECOLIER
CERTIFICATE OF PARTICIPATION
3046
2016232 SEKOLAH KEBANGSAAN SAUJANA IMPIAN
PUTERI RASYIDAH MARISSA BINTI ZULKIFLI
2016232E08
ECOLIER
CERTIFICATE OF PARTICIPATION
3047
2016232 SEKOLAH KEBANGSAAN SAUJANA IMPIAN
AHMAD UKASHAH BIN MOHD RIDHUAN
2016232B29
BENJAMIN
HONORABLE MENTION
3048
2016232 SEKOLAH KEBANGSAAN SAUJANA IMPIAN
DINA ALIA BINTI MOHAMAD AZMADI
2016232B20
BENJAMIN
HONORABLE MENTION
3049
2016232 SEKOLAH KEBANGSAAN SAUJANA IMPIAN
LAVANYA A/P VENGEDESAN
2016232B22
BENJAMIN
HONORABLE MENTION
3050
2016232 SEKOLAH KEBANGSAAN SAUJANA IMPIAN
MUHAMMAD IZHAR SYAHMI BIN SHAHIDAN
2016232B26
BENJAMIN
HONORABLE MENTION
3051
2016232 SEKOLAH KEBANGSAAN SAUJANA IMPIAN
AHMAD FAHIM NAUFAL BIN FAKHRUL ANWAR
2016232B27
BENJAMIN
CERTIFICATE OF PARTICIPATION
3052
2016232 SEKOLAH KEBANGSAAN SAUJANA IMPIAN
AISYAH AFIQAH BINTI HAFIZ
2016232B28
BENJAMIN
CERTIFICATE OF PARTICIPATION
3053
2016232 SEKOLAH KEBANGSAAN SAUJANA IMPIAN
MUHAMMAD HAKIMI BIN HAMDAN
2016232B31
BENJAMIN
CERTIFICATE OF PARTICIPATION
3054
2016232 SEKOLAH KEBANGSAAN SAUJANA IMPIAN
NADIA BINTI ZAID
2016232B21
BENJAMIN
CERTIFICATE OF PARTICIPATION
3055
2016232 SEKOLAH KEBANGSAAN SAUJANA IMPIAN
MUHAMMAD ARMAN DANISH
2016232B25
BENJAMIN
CERTIFICATE OF PARTICIPATION
3056
2016232 SEKOLAH KEBANGSAAN SAUJANA IMPIAN
NURFARISHAH ALEYAH BINTI AZLAN
2016232B30
BENJAMIN
CERTIFICATE OF PARTICIPATION
3057
2016232 SEKOLAH KEBANGSAAN SAUJANA IMPIAN
MUHAMAD ADAM BIN RADIN ASMADI
2016232B23
BENJAMIN
CERTIFICATE OF PARTICIPATION
3058
2016232 SEKOLAH KEBANGSAAN SAUJANA IMPIAN
WAN NUR FADLINA BINTI WAN AHMAD FUAD
2016232B18
BENJAMIN
CERTIFICATE OF PARTICIPATION
3059
2016232 SEKOLAH KEBANGSAAN SAUJANA IMPIAN
PRANNAY MANOHAR
2016232B24
BENJAMIN
CERTIFICATE OF PARTICIPATION
3060
2016232 SEKOLAH KEBANGSAAN SAUJANA IMPIAN
MAISARAH BINTI NOR AZLAN
2016232B19
BENJAMIN
CERTIFICATE OF PARTICIPATION
3061
2016233 SBP INTEGRASI KUANTAN
FARAH NAQIBAH BINTI AZNAN
2016233S10
STUDENT
HONORABLE MENTION
3062
2016233 SBP INTEGRASI KUANTAN
MUHAMMAD HAZIQ IMRAN BIN MD ZAMRI
2016233S12
STUDENT
HONORABLE MENTION
3063
2016233 SBP INTEGRASI KUANTAN
NUR HANA KHALILAH BINTI MUHAMMAD FOUZI
2016233S09
STUDENT
HONORABLE MENTION
3064
2016233 SBP INTEGRASI KUANTAN
MUHAMMAD LUQMAN BIN SHAMSUL
2016233S08
STUDENT
HONORABLE MENTION
3065
2016233 SBP INTEGRASI KUANTAN
MOHAMAD ASHRAF BIN MOHD AMINUDIN
2016233J02
JUNIOR
HONORABLE MENTION
3066
2016233 SBP INTEGRASI KUANTAN
ALIFF HAKIMI BIN EYSAMUDEEN
2016233J05
JUNIOR
CERTIFICATE OF PARTICIPATION
3067
2016233 SBP INTEGRASI KUANTAN
NUR AYUNIE FAQIHAH BT MUKTAR
2016233J03
JUNIOR
CERTIFICATE OF PARTICIPATION
3068
2016233 SBP INTEGRASI KUANTAN
DANIAL HAIKAL BIN MOHD AZLINOR
2016233J04
JUNIOR
CERTIFICATE OF PARTICIPATION
3069
2016233 SBP INTEGRASI KUANTAN
MUHAMMAD AIENUDDIN BIN MOHAMED
2016233S06
STUDENT
CERTIFICATE OF PARTICIPATION
3070
2016233 SBP INTEGRASI KUANTAN
PUTRI NABILLA ALEYA BINTI MOHD ADENAN
2016233S11
STUDENT
CERTIFICATE OF PARTICIPATION
3071
2016233 SBP INTEGRASI KUANTAN
AMAR ZAMANI AZZIM BIN AHMAD ZAIDI
2016233C00
CADET
CERTIFICATE OF PARTICIPATION
3072
2016233 SBP INTEGRASI KUANTAN
WAN MUHAMAD HAZIQ BIN WAN MOHAMAD ZAILANI
2016233C01
CADET
CERTIFICATE OF PARTICIPATION
3073
2016234 SK ZAINAB (2)
DAMIA ZAHRAA BT JAFRI
2016234E09
ECOLIER
SILVER AWARD
3074
2016234 SK ZAINAB (2)
HUSNA DAMIA BT MOHAMMAD HASLAN
2016234E03
ECOLIER
SILVER AWARD
3075
2016234 SK ZAINAB (2)
SITI ILYANI BINTI ABDUL SHUKOR
2016234E02
ECOLIER
SILVER AWARD
3076
2016234 SK ZAINAB (2)
NURA HANEENA ABQARIYAH BT MUHAMMAD HANIF
2016234E01
ECOLIER
SILVER AWARD
3077
2016234 SK ZAINAB (2)
DAMIA ATHILA BT SHARIFFUDDIN
2016234E05
ECOLIER
BRONZE AWARD
3078
2016234 SK ZAINAB (2)
ALIA FAQIEHAH BINTI AHMAD FAZLAN
2016234E10
ECOLIER
HONORABLE MENTION
3079
2016234 SK ZAINAB (2)
AMIRAH FADHLINA BINTI MUHAMMAD HAIKAL
2016234E11
ECOLIER
HONORABLE MENTION
3080
2016234 SK ZAINAB (2)
NELLISA AMANDA BT MOHD NASIR
2016234E04
ECOLIER
HONORABLE MENTION
3081
2016234 SK ZAINAB (2)
SITI BALQIS BINTI NASIR
2016234E06
ECOLIER
HONORABLE MENTION
3082
2016234 SK ZAINAB (2)
FAREISHA ADRIANA BINTI FAREZ
2016234E12
ECOLIER
HONORABLE MENTION
3083
2016234 SK ZAINAB (2)
NUR MALIHAH BINTI AHMAD ZANZURE
2016234E00
ECOLIER
HONORABLE MENTION
3084
2016234 SK ZAINAB (2)
NIK DAMIA IRDINA BT. NIK KHAIRUL AZAM
2016234E07
ECOLIER
CERTIFICATE OF PARTICIPATION
3085
2016234 SK ZAINAB (2)
NURUL BALQIS NASUHA BT ROZMAN
2016234E08
ECOLIER
CERTIFICATE OF PARTICIPATION
3086
2016234 SK ZAINAB (2)
NURIN INSYIRAH BALQIS BT HISSHARIZAL
2016234B33
BENJAMIN
GOLD AWARD
3087
2016234 SK ZAINAB (2)
NURUL HUDA BT ISA
2016234B43
BENJAMIN
GOLD AWARD
3088
2016234 SK ZAINAB (2)
SARA SOPHEA BT ABDUL NAWFAR
2016234B42
BENJAMIN
GOLD AWARD
3089
2016234 SK ZAINAB (2)
WONG SEE MAN
2016234B39
BENJAMIN
GOLD AWARD
3090
2016234 SK ZAINAB (2)
NURUL AIN AMNI BINTI MOHD ISMAIL
2016234B35
BENJAMIN
SILVER AWARD
3091
2016234 SK ZAINAB (2)
AMIRAH DAYANA BT. MOHD EZANI
2016234B34
BENJAMIN
SILVER AWARD
3092
2016234 SK ZAINAB (2)
NUURUL EDDYANIS IRENE
2016234B38
BENJAMIN
SILVER AWARD
3093
2016234 SK ZAINAB (2)
TENGKU NURQAMEELIA ANEESA BINTI TENGKU LONG GAAFAR
2016234B40
BENJAMIN
SILVER AWARD
3094
2016234 SK ZAINAB (2)
NUR HUWAINA BT MOHD NOOR
2016234B28
BENJAMIN
BRONZE AWARD
3095
2016234 SK ZAINAB (2)
NUR IZYAN KAMILIA BINTI KAMAL
2016234B26
BENJAMIN
BRONZE AWARD
3096
2016234 SK ZAINAB (2)
AISYAH FALIHAH BINTI BASARULHISHAM
2016234B25
BENJAMIN
BRONZE AWARD
3097
2016234 SK ZAINAB (2)
HANIS MARYAM AISYAH BINTI ABDULLAH
2016234B30
BENJAMIN
BRONZE AWARD
3098
2016234 SK ZAINAB (2)
NIK AIMI SHAHIRA BINTI NIK HUSSEIN SHAH
2016234B19
BENJAMIN
BRONZE AWARD
3099
2016234 SK ZAINAB (2)
NUR AIN NASUHA BT. MOHD ZAIDI
2016234B24
BENJAMIN
BRONZE AWARD
3100
2016234 SK ZAINAB (2)
DAMIA BATRISYA BINTI MOHD NAWI
2016234B32
BENJAMIN
HONORABLE MENTION
3101
2016234 SK ZAINAB (2)
ANIS NERIESA BINTI NOR ANUAR
2016234B16
BENJAMIN
HONORABLE MENTION
3102
2016234 SK ZAINAB (2)
NAJWA NAFEESAH BT. NORADILI
2016234B29
BENJAMIN
HONORABLE MENTION
3103
2016234 SK ZAINAB (2)
NUR AINNATUL HAJAR BT CHE MOHAMAD IZAMLI
2016234B36
BENJAMIN
HONORABLE MENTION
3104
2016234 SK ZAINAB (2)
NUR ALYA FARZANA BINTI KHAIRUL NIZAM
2016234B31
BENJAMIN
HONORABLE MENTION
3105
2016234 SK ZAINAB (2)
NURUL SYAFEEQA BINTI RAMLEE
2016234B15
BENJAMIN
HONORABLE MENTION
3106
2016234 SK ZAINAB (2)
NUR ALYA NAJWA BINTI MOHD NAZRI
2016234B37
BENJAMIN
HONORABLE MENTION
3107
2016234 SK ZAINAB (2)
NUR HUDAIFA BINTI MOHD NOOR
2016234B14
BENJAMIN
HONORABLE MENTION
3108
2016234 SK ZAINAB (2)
TENGKU NUR AISHAH IZZARIAH BT TG ISKANDAR
2016234B27
BENJAMIN
HONORABLE MENTION
3109
2016234 SK ZAINAB (2)
NUR AREESA BINTI MOHD HANAFIAH
2016234B22
BENJAMIN
HONORABLE MENTION
3110
2016234 SK ZAINAB (2)
NUR HUSNA IZZATI BT NOR AZMI
2016234B20
BENJAMIN
HONORABLE MENTION
3111
2016234 SK ZAINAB (2)
NIK NORILISYA QISTINA BT WAN ROHAIMI
2016234B13
BENJAMIN
HONORABLE MENTION
3112
2016234 SK ZAINAB (2)
NUR DARWISYAH IWANA BINTI MOHD BADLI
2016234B21
BENJAMIN
HONORABLE MENTION
3113
2016234 SK ZAINAB (2)
NURUL ANIS SOFIA BINTI ILWAN
2016234B17
BENJAMIN
HONORABLE MENTION
3114
2016234 SK ZAINAB (2)
TENGKU ARYSSA PUTRI BINTI TENGKU ABU BAKAR
2016234B18
BENJAMIN
CERTIFICATE OF PARTICIPATION
3115
2016235 SMK DESA CEMERLANG
NURFAHADA BINTI KHAIRUL JASRI
2016235S02
STUDENT
HONORABLE MENTION
3116
2016235 SMK DESA CEMERLANG
SIM WEI SHAN
2016235S01
STUDENT
CERTIFICATE OF PARTICIPATION
3117
2016235 SMK DESA CEMERLANG
KOK SHI QING
2016235S04
STUDENT
CERTIFICATE OF PARTICIPATION
3118
2016235 SMK DESA CEMERLANG
NG WEI PENG
2016235S03
STUDENT
CERTIFICATE OF PARTICIPATION
3119
2016235 SMK DESA CEMERLANG
YONG SUK QI
2016235S00
STUDENT
CERTIFICATE OF PARTICIPATION
3120
2016236 CEMPAKA SCHOOLS
JASMINE AMELIA TIEDERMANN MUHAMMAD JOHAN
2016236E11
ECOLIER
BRONZE AWARD
3121
2016236 CEMPAKA SCHOOLS
ISKANDAR BIN AHMAD HADRI
2016236E13
ECOLIER
HONORABLE MENTION
3122
2016236 CEMPAKA SCHOOLS
REESE ERYKAHANI MOHD HUSAINI
2016236E12
ECOLIER
HONORABLE MENTION
3123
2016236 CEMPAKA SCHOOLS
ALYAA SYASYA SUFIAN
2016236E14
ECOLIER
HONORABLE MENTION
3124
2016236 CEMPAKA SCHOOLS
DOMINIC LIM ZHOO ZHUAN
2016236E00
ECOLIER
HONORABLE MENTION
3125
2016236 CEMPAKA SCHOOLS
SAFINA MARBELA YAHAYA
2016236E07
ECOLIER
HONORABLE MENTION
3126
2016236 CEMPAKA SCHOOLS
VARUSHA JEYAGANTH
2016236E10
ECOLIER
HONORABLE MENTION
3127
2016236 CEMPAKA SCHOOLS
LOO VYN EE
2016236E02
ECOLIER
HONORABLE MENTION
3128
2016236 CEMPAKA SCHOOLS
BRENDAN KHONG WEN ONN
2016236E04
ECOLIER
HONORABLE MENTION
3129
2016236 CEMPAKA SCHOOLS
TOO CHENG YAO
2016236E09
ECOLIER
HONORABLE MENTION
3130
2016236 CEMPAKA SCHOOLS
YOO QI JIE [WAYNE]
2016236E16
ECOLIER
HONORABLE MENTION
3131
2016236 CEMPAKA SCHOOLS
MOK XIN ZE (VENUS)
2016236E03
ECOLIER
HONORABLE MENTION
3132
2016236 CEMPAKA SCHOOLS
RESHANYA A/P KUNASEELAN
2016236E05
ECOLIER
CERTIFICATE OF PARTICIPATION
3133
2016236 CEMPAKA SCHOOLS
SOUNDARYA V.THANDAVUTHABANI
2016236E15
ECOLIER
CERTIFICATE OF PARTICIPATION
3134
2016236 CEMPAKA SCHOOLS
KAERLAN VINOD KAMALANATHAN
2016236E06
ECOLIER
CERTIFICATE OF PARTICIPATION
3135
2016236 CEMPAKA SCHOOLS
SHREELAKSHMI
2016236E08
ECOLIER
CERTIFICATE OF PARTICIPATION
3136
2016236 CEMPAKA SCHOOLS
WONG JOE YING
2016236E01
ECOLIER
CERTIFICATE OF PARTICIPATION
3137
2016236 CEMPAKA SCHOOLS
ASHLEY LAU EESHIN
2016236B43
BENJAMIN
GOLD AWARD
3138
2016236 CEMPAKA SCHOOLS
KRUTHIGA JEYAGANTH
2016236B39
BENJAMIN
GOLD AWARD
3139
2016236 CEMPAKA SCHOOLS
LU CHERN SINN HALEY
2016236B45
BENJAMIN
GOLD AWARD
3140
2016236 CEMPAKA SCHOOLS
MOHAMAD AIMAN BIN MOHAMED JABBAR
2016236B44
BENJAMIN
GOLD AWARD
3141
2016236 CEMPAKA SCHOOLS
SHAUN KHOO KIN HONG
2016236B42
BENJAMIN
GOLD AWARD
3142
2016236 CEMPAKA SCHOOLS
ANNIQA SOFIA AHMAD HADRI
2016236B37
BENJAMIN
SILVER AWARD
3143
2016236 CEMPAKA SCHOOLS
ANOUSHKA RAJARAM
2016236B35
BENJAMIN
SILVER AWARD
3144
2016236 CEMPAKA SCHOOLS
KHAIRUDDIN ADAM AHMAD ZAKI
2016236B41
BENJAMIN
SILVER AWARD
3145
2016236 CEMPAKA SCHOOLS
RAFIQI IRFAN MD. TAHIR
2016236B33
BENJAMIN
SILVER AWARD
3146
2016236 CEMPAKA SCHOOLS
SEAN LOH HUN XIAN
2016236B47
BENJAMIN
SILVER AWARD
3147
2016236 CEMPAKA SCHOOLS
NELLISHA NADIA BINTI ABDUL AZIZ
2016236B38
BENJAMIN
BRONZE AWARD
3148
2016236 CEMPAKA SCHOOLS
BRYAN KHONG WEN MING
2016236B34
BENJAMIN
BRONZE AWARD
3149
2016236 CEMPAKA SCHOOLS
MUHAMMAD DANIAL ABDUL KAYUM
2016236B40
BENJAMIN
BRONZE AWARD
3150
2016236 CEMPAKA SCHOOLS
AZEERA ABDUL AKIM
2016236B36
BENJAMIN
HONORABLE MENTION
3151
2016236 CEMPAKA SCHOOLS
HO SHUEN RU (JOYCE)
2016236B48
BENJAMIN
HONORABLE MENTION
3152
2016236 CEMPAKA SCHOOLS
ONG SHER WEI
2016236B46
BENJAMIN
HONORABLE MENTION
3153
2016237 SMK TELOK GADONG, KLANG
MOHAMAD ALIMRAN BIN MOHD BASIR
2016237S16
STUDENT
BRONZE AWARD
3154
2016237 SMK TELOK GADONG, KLANG
MUHAMMAD ANIQ BIN ROSLI
2016237S15
STUDENT
HONORABLE MENTION
3155
2016237 SMK TELOK GADONG, KLANG
MUHAMMAD HAZIQ AFIF BIN MOHAMMAD AHFAR
2016237S14
STUDENT
HONORABLE MENTION
3156
2016237 SMK TELOK GADONG, KLANG
ADWA' LUTFI BIN AHMAD FUAD
2016237J13
JUNIOR
HONORABLE MENTION
3157
2016237 SMK TELOK GADONG, KLANG
NUR ATHIRAH BINTI ANWAR HARYONO
2016237S19
STUDENT
HONORABLE MENTION
3158
2016237 SMK TELOK GADONG, KLANG
SITI NUR AISHAH BINTI ABDUL AZIZ
2016237S18
STUDENT
HONORABLE MENTION
3159
2016237 SMK TELOK GADONG, KLANG
MUHAMMAD AFIQ ARIFF BIN MOHD ARIFFIN
2016237S11
STUDENT
HONORABLE MENTION
3160
2016237 SMK TELOK GADONG, KLANG
MUHAMMAD SHUKRY BIN MOHD NOR
2016237S17
STUDENT
HONORABLE MENTION
3161
2016237 SMK TELOK GADONG, KLANG
MUHAMMAD KHAIRIN NAJMI B. MD KASIM
2016237J00
JUNIOR
HONORABLE MENTION
3162
2016237 SMK TELOK GADONG, KLANG
MUHAMMAD NAJMI BIN MOHD RAFI
2016237J01
JUNIOR
HONORABLE MENTION
3163
2016237 SMK TELOK GADONG, KLANG
MUHAMMAD AZRIN IRZAL SHAH BIN AZMAN SHAH
2016237J12
JUNIOR
HONORABLE MENTION
3164
2016237 SMK TELOK GADONG, KLANG
MOHAMAD HAKIMI BIN ABD HALIM
2016237J02
JUNIOR
CERTIFICATE OF PARTICIPATION
3165
2016237 SMK TELOK GADONG, KLANG
SALMAN ALFARISI BIN MUHAMAD
2016237S09
STUDENT
CERTIFICATE OF PARTICIPATION
3166
2016237 SMK TELOK GADONG, KLANG
NUR ASYIQIN BINTI MAZELAN
2016237S03
STUDENT
CERTIFICATE OF PARTICIPATION
3167
2016237 SMK TELOK GADONG, KLANG
PITRIANI BINTI PAJRI
2016237S05
STUDENT
CERTIFICATE OF PARTICIPATION
3168
2016237 SMK TELOK GADONG, KLANG
RIDZMAHANY BINTI RAZALI
2016237S04
STUDENT
CERTIFICATE OF PARTICIPATION
3169
2016239 SJK(T) ST.JOSEPH
DHIVITHASSHINI A/P NAGENTHIRAN
2016239E15
ECOLIER
HONORABLE MENTION
3170
2016239 SJK(T) ST.JOSEPH
NATHIYAA A/P VICNESWARAN
2016239E10
ECOLIER
HONORABLE MENTION
3171
2016239 SJK(T) ST.JOSEPH
AGHALYA A/P TANABALAN
2016239E22
ECOLIER
HONORABLE MENTION
3172
2016239 SJK(T) ST.JOSEPH
THAARANIJAA SARAVANAN1
2016239E07
ECOLIER
HONORABLE MENTION
3173
2016239 SJK(T) ST.JOSEPH
YASHWINI A/P KANESAN
2016239E18
ECOLIER
HONORABLE MENTION
3174
2016239 SJK(T) ST.JOSEPH
SYARVENA A/P THIRUCHELVAM
2016239E12
ECOLIER
CERTIFICATE OF PARTICIPATION
3175
2016239 SJK(T) ST.JOSEPH
AGNES JEBAPRIYA A/P R.THILLAIAMBALAM
2016239E01
ECOLIER
CERTIFICATE OF PARTICIPATION
3176
2016239 SJK(T) ST.JOSEPH
JAISHREE A/P KUMAR
2016239E03
ECOLIER
CERTIFICATE OF PARTICIPATION
3177
2016239 SJK(T) ST.JOSEPH
KHEMALATHAA A/P VICKNESWARAN
2016239E25
ECOLIER
CERTIFICATE OF PARTICIPATION
3178
2016239 SJK(T) ST.JOSEPH
LETICIA EVANGELINA RONALD
2016239E00
ECOLIER
CERTIFICATE OF PARTICIPATION
3179
2016239 SJK(T) ST.JOSEPH
YASHVI BALASUPARAMANIAM
2016239E04
ECOLIER
CERTIFICATE OF PARTICIPATION
3180
2016239 SJK(T) ST.JOSEPH
DHANIYAA A/P TAMIL SELVAM
2016239E31
ECOLIER
CERTIFICATE OF PARTICIPATION
3181
2016239 SJK(T) ST.JOSEPH
N R SELVA SHEERTHY
2016239E09
ECOLIER
CERTIFICATE OF PARTICIPATION
3182
2016239 SJK(T) ST.JOSEPH
NOORUL ASIMA BANU
2016239E20
ECOLIER
CERTIFICATE OF PARTICIPATION
3183
2016239 SJK(T) ST.JOSEPH
SARVANI A/P MANI
2016239E23
ECOLIER
CERTIFICATE OF PARTICIPATION
3184
2016239 SJK(T) ST.JOSEPH
SHRUTIKA A/P RAJA
2016239E21
ECOLIER
CERTIFICATE OF PARTICIPATION
3185
2016239 SJK(T) ST.JOSEPH
TASMITA SRI A/P RAVINDREN
2016239E29
ECOLIER
CERTIFICATE OF PARTICIPATION
3186
2016239 SJK(T) ST.JOSEPH
ANDRREA RAYMOND
2016239E06
ECOLIER
CERTIFICATE OF PARTICIPATION
3187
2016239 SJK(T) ST.JOSEPH
GAYASHRI A/P PATHMALINGEM
2016239E11
ECOLIER
CERTIFICATE OF PARTICIPATION
3188
2016239 SJK(T) ST.JOSEPH
RAMYA A/P DEVENDRAM
2016239E08
ECOLIER
CERTIFICATE OF PARTICIPATION
3189
2016239 SJK(T) ST.JOSEPH
SARANNYA
2016239E27
ECOLIER
CERTIFICATE OF PARTICIPATION
3190
2016239 SJK(T) ST.JOSEPH
SHALENEE A/P JAYABALAN
2016239E13
ECOLIER
CERTIFICATE OF PARTICIPATION
3191
2016239 SJK(T) ST.JOSEPH
VIKNESHWARY A/P MANOKER
2016239E05
ECOLIER
CERTIFICATE OF PARTICIPATION
3192
2016239 SJK(T) ST.JOSEPH
SANJENA A/P NARESEN
2016239E02
ECOLIER
CERTIFICATE OF PARTICIPATION
3193
2016239 SJK(T) ST.JOSEPH
DEEVARSHINEY
2016239E17
ECOLIER
CERTIFICATE OF PARTICIPATION
3194
2016239 SJK(T) ST.JOSEPH
KIRRTANA A/P GUNALAN
2016239E19
ECOLIER
CERTIFICATE OF PARTICIPATION
3195
2016239 SJK(T) ST.JOSEPH
KIRTANA A/P GANESAN
2016239E26
ECOLIER
CERTIFICATE OF PARTICIPATION
3196
2016239 SJK(T) ST.JOSEPH
NARMATAA A/P VICKNESWARAN
2016239E14
ECOLIER
CERTIFICATE OF PARTICIPATION
3197
2016239 SJK(T) ST.JOSEPH
ANUSHRI A/P KANESAN
2016239E28
ECOLIER
CERTIFICATE OF PARTICIPATION
3198
2016239 SJK(T) ST.JOSEPH
DEYSHNA A/P NAVAKRISHNA RAO
2016239E16
ECOLIER
CERTIFICATE OF PARTICIPATION
3199
2016239 SJK(T) ST.JOSEPH
THENMOLHI ANANTHAN
2016239E32
ECOLIER
CERTIFICATE OF PARTICIPATION
3200
2016239 SJK(T) ST.JOSEPH
KARTHIGA A/P CHANDRAN
2016239E24
ECOLIER
CERTIFICATE OF PARTICIPATION
3201
2016239 SJK(T) ST.JOSEPH
NIVEDAA SELVAN
2016239E30
ECOLIER
CERTIFICATE OF PARTICIPATION
3202
2016239 SJK(T) ST.JOSEPH
DIVYASHREE A/P TAMILSELVAM
2016239B46
BENJAMIN
CERTIFICATE OF PARTICIPATION
3203
2016239 SJK(T) ST.JOSEPH
SONIATRISHALI8NI D/O LENINSELVAN
2016239B39
BENJAMIN
CERTIFICATE OF PARTICIPATION
3204
2016239 SJK(T) ST.JOSEPH
THASHA A/P SELVAMUTHU
2016239B41
BENJAMIN
CERTIFICATE OF PARTICIPATION
3205
2016239 SJK(T) ST.JOSEPH
KRITHIGA A/P ARUMUGAM
2016239B47
BENJAMIN
CERTIFICATE OF PARTICIPATION
3206
2016239 SJK(T) ST.JOSEPH
RASIGAA A/P BASIKARAN
2016239B33
BENJAMIN
CERTIFICATE OF PARTICIPATION
3207
2016239 SJK(T) ST.JOSEPH
J.RONISHA JOHN
2016239B37
BENJAMIN
CERTIFICATE OF PARTICIPATION
3208
2016239 SJK(T) ST.JOSEPH
SANGGETHA D/O SIVARAJA
2016239B40
BENJAMIN
CERTIFICATE OF PARTICIPATION
3209
2016239 SJK(T) ST.JOSEPH
VERLYNNA VENMATHI A/P GUNA ARULALAN
2016239B35
BENJAMIN
CERTIFICATE OF PARTICIPATION
3210
2016239 SJK(T) ST.JOSEPH
YOGASHINI A/P SARAVANA KUMAR
2016239B44
BENJAMIN
CERTIFICATE OF PARTICIPATION
3211
2016239 SJK(T) ST.JOSEPH
SANJENAKUMARI A/P VIJAIBHAR
2016239B42
BENJAMIN
CERTIFICATE OF PARTICIPATION
3212
2016239 SJK(T) ST.JOSEPH
SRI SIVAPAKIAM A/P MOHANASUNDARAM
2016239B34
BENJAMIN
CERTIFICATE OF PARTICIPATION
3213
2016239 SJK(T) ST.JOSEPH
VIDYA SRI A/P R.KANNIAH
2016239B38
BENJAMIN
CERTIFICATE OF PARTICIPATION
3214
2016239 SJK(T) ST.JOSEPH
PUVANESWARI A/P THANIMALAI
2016239B45
BENJAMIN
CERTIFICATE OF PARTICIPATION
3215
2016239 SJK(T) ST.JOSEPH
JAYMITHA A/P GANASA
2016239B36
BENJAMIN
CERTIFICATE OF PARTICIPATION
3216
2016239 SJK(T) ST.JOSEPH
LOGESUWARY GUNASELVEM
2016239B43
BENJAMIN
CERTIFICATE OF PARTICIPATION
3217
2016240 SMK LUAR BANDAR NO.1 SIBU
WILLIAM SIA JIA HONG
2016240C01
CADET
HONORABLE MENTION
3218
2016240 SMK LUAR BANDAR NO.1 SIBU
DEWI ANAK JANG
2016240S23
STUDENT
CERTIFICATE OF PARTICIPATION
3219
2016241 KLUANG CHONG HWA HIGH SCHOOL
CHUA SHI HONG
2016241J55
JUNIOR
GOLD AWARD
3220
2016241 KLUANG CHONG HWA HIGH SCHOOL
TEE WEI JUN
2016241J57
JUNIOR
GOLD AWARD
3221
2016241 KLUANG CHONG HWA HIGH SCHOOL
TAN YEE YAN, ELLE
2016241J56
JUNIOR
SILVER AWARD
3222
2016241 KLUANG CHONG HWA HIGH SCHOOL
JU KAH KEI
2016241J69
JUNIOR
SILVER AWARD
3223
2016241 KLUANG CHONG HWA HIGH SCHOOL
NATASHA NIKI ALCANTARA
2016241J71
JUNIOR
SILVER AWARD
3224
2016241 KLUANG CHONG HWA HIGH SCHOOL
TAN CON NIE
2016241J73
JUNIOR
SILVER AWARD
3225
2016241 KLUANG CHONG HWA HIGH SCHOOL
YAP SHAW BIN
2016241J74
JUNIOR
SILVER AWARD
3226
2016241 KLUANG CHONG HWA HIGH SCHOOL
GAN PANG YEN
2016241J53
JUNIOR
SILVER AWARD
3227
2016241 KLUANG CHONG HWA HIGH SCHOOL
CHIN YONG QI
2016241J49
JUNIOR
BRONZE AWARD
3228
2016241 KLUANG CHONG HWA HIGH SCHOOL
YAP YING YING
2016241J42
JUNIOR
BRONZE AWARD
3229
2016241 KLUANG CHONG HWA HIGH SCHOOL
LEE LONG YU
2016241J48
JUNIOR
BRONZE AWARD
3230
2016241 KLUANG CHONG HWA HIGH SCHOOL
LEE BOON CHUN
2016241J68
JUNIOR
BRONZE AWARD
3231
2016241 KLUANG CHONG HWA HIGH SCHOOL
ONG YI YI
2016241J79
JUNIOR
BRONZE AWARD
3232
2016241 KLUANG CHONG HWA HIGH SCHOOL
WONG YU QING
2016241J51
JUNIOR
BRONZE AWARD
3233
2016241 KLUANG CHONG HWA HIGH SCHOOL
HO YAN YING
2016241J77
JUNIOR
BRONZE AWARD
3234
2016241 KLUANG CHONG HWA HIGH SCHOOL
HUI LI JUAN
2016241J78
JUNIOR
HONORABLE MENTION
3235
2016241 KLUANG CHONG HWA HIGH SCHOOL
OOI CHENG HAN
2016241J72
JUNIOR
HONORABLE MENTION
3236
2016241 KLUANG CHONG HWA HIGH SCHOOL
AW YONG KE KE
2016241J75
JUNIOR
HONORABLE MENTION
3237
2016241 KLUANG CHONG HWA HIGH SCHOOL
EE SHANIE
2016241J70
JUNIOR
HONORABLE MENTION
3238
2016241 KLUANG CHONG HWA HIGH SCHOOL
CHONG KAH SIONG
2016241J45
JUNIOR
HONORABLE MENTION
3239
2016241 KLUANG CHONG HWA HIGH SCHOOL
CHUA XING JIE
2016241J43
JUNIOR
HONORABLE MENTION
3240
2016241 KLUANG CHONG HWA HIGH SCHOOL
TAY WEI WEI
2016241J59
JUNIOR
HONORABLE MENTION
3241
2016241 KLUANG CHONG HWA HIGH SCHOOL
KELVIN YEAP SHENG YONG
2016241J46
JUNIOR
HONORABLE MENTION
3242
2016241 KLUANG CHONG HWA HIGH SCHOOL
CHIN HUI XIN
2016241J60
JUNIOR
HONORABLE MENTION
3243
2016241 KLUANG CHONG HWA HIGH SCHOOL
TAY MUN YI
2016241J61
JUNIOR
HONORABLE MENTION
3244
2016241 KLUANG CHONG HWA HIGH SCHOOL
CHONG JIA YEE
2016241J44
JUNIOR
HONORABLE MENTION
3245
2016241 KLUANG CHONG HWA HIGH SCHOOL
PHAN YAN SAN
2016241J63
JUNIOR
HONORABLE MENTION
3246
2016241 KLUANG CHONG HWA HIGH SCHOOL
TANWENXUAN
2016241J58
JUNIOR
HONORABLE MENTION
3247
2016241 KLUANG CHONG HWA HIGH SCHOOL
GAN JING XUAN
2016241J50
JUNIOR
HONORABLE MENTION
3248
2016241 KLUANG CHONG HWA HIGH SCHOOL
LEW YU XIANG
2016241J52
JUNIOR
HONORABLE MENTION
3249
2016241 KLUANG CHONG HWA HIGH SCHOOL
THONG XINTONG IRIS
2016241J47
JUNIOR
HONORABLE MENTION
3250
2016241 KLUANG CHONG HWA HIGH SCHOOL
WONG JUN JIE
2016241J64
JUNIOR
HONORABLE MENTION
3251
2016241 KLUANG CHONG HWA HIGH SCHOOL
WONG PHEE YIN
2016241J76
JUNIOR
HONORABLE MENTION
3252
2016241 KLUANG CHONG HWA HIGH SCHOOL
LEW JUN LONG
2016241J54
JUNIOR
HONORABLE MENTION
3253
2016241 KLUANG CHONG HWA HIGH SCHOOL
OH WEI CHENG
2016241C41
CADET
HONORABLE MENTION
3254
2016241 KLUANG CHONG HWA HIGH SCHOOL
CHEONG HUAI XIN
2016241J65
JUNIOR
HONORABLE MENTION
3255
2016241 KLUANG CHONG HWA HIGH SCHOOL
TEA YI XUAN
2016241J66
JUNIOR
CERTIFICATE OF PARTICIPATION
3256
2016241 KLUANG CHONG HWA HIGH SCHOOL
LEE CHUN JIAT
2016241C40
CADET
HONORABLE MENTION
3257
2016241 KLUANG CHONG HWA HIGH SCHOOL
NEO LE XUAN
2016241J67
JUNIOR
CERTIFICATE OF PARTICIPATION
3258
2016241 KLUANG CHONG HWA HIGH SCHOOL
TAY MUN YI
2016241J21
JUNIOR
CERTIFICATE OF PARTICIPATION
3259
2016241 KLUANG CHONG HWA HIGH SCHOOL
ZAU SHU YU
2016241J62
JUNIOR
CERTIFICATE OF PARTICIPATION
3260
2016241 KLUANG CHONG HWA HIGH SCHOOL
CHEONG HUAI XIN
2016241J25
JUNIOR
CERTIFICATE OF PARTICIPATION
3261
2016242 SMK PENRISSEN NO.1
AUDREY WONG CHING TING
2016242J02
JUNIOR
HONORABLE MENTION
3262
2016242 SMK PENRISSEN NO.1
BONG LEE ENN
2016242J04
JUNIOR
HONORABLE MENTION
3263
2016242 SMK PENRISSEN NO.1
AUDREY MELYA BINTI ANTHONY
2016242S09
STUDENT
HONORABLE MENTION
3264
2016242 SMK PENRISSEN NO.1
ELVIN CHAN
2016242S11
STUDENT
HONORABLE MENTION
3265
2016242 SMK PENRISSEN NO.1
ACHISMA BINANGEA ANAK RUANG
2016242S07
STUDENT
CERTIFICATE OF PARTICIPATION
3266
2016242 SMK PENRISSEN NO.1
BRENDAN BATHAN ANAK MARTIN
2016242J03
JUNIOR
CERTIFICATE OF PARTICIPATION
3267
2016242 SMK PENRISSEN NO.1
NATHANAEL ANAK DOMINIC
2016242S10
STUDENT
CERTIFICATE OF PARTICIPATION
3268
2016242 SMK PENRISSEN NO.1
SYAKIRAH BINTI SADIRO
2016242J01
JUNIOR
CERTIFICATE OF PARTICIPATION
3269
2016242 SMK PENRISSEN NO.1
SITI NADIA BINTI ROMZI
2016242S06
STUDENT
CERTIFICATE OF PARTICIPATION
3270
2016242 SMK PENRISSEN NO.1
FIONA LYNN ANAK NAWONG
2016242J00
JUNIOR
CERTIFICATE OF PARTICIPATION
3271
2016242 SMK PENRISSEN NO.1
IRDINA NADHIRAH BINTI ISMAIL
2016242S05
STUDENT
CERTIFICATE OF PARTICIPATION
3272
2016242 SMK PENRISSEN NO.1
NORJUMALIAH BINTI ABDULLAH
2016242S08
STUDENT
CERTIFICATE OF PARTICIPATION
3273
2016242 SMK PENRISSEN NO.1
HARRINGTON ANAK ALDRIN
2016242S12
STUDENT
CERTIFICATE OF PARTICIPATION
3274
2016243 SJK(T) LADANG BUKIT MERTAJAM
SWATHIGEN A/L RAVINDRAN
2016243E00
ECOLIER
HONORABLE MENTION
3275
2016243 SJK(T) LADANG BUKIT MERTAJAM
RISHIKESHAN S/O SURES
2016243B10
BENJAMIN
CERTIFICATE OF PARTICIPATION
3276
2016243 SJK(T) LADANG BUKIT MERTAJAM
SHAALINI A/P SUBRAMANIAM
2016243B08
BENJAMIN
CERTIFICATE OF PARTICIPATION
3277
2016243 SJK(T) LADANG BUKIT MERTAJAM
BUVANA A/P BALAKRISHNAN
2016243B07
BENJAMIN
CERTIFICATE OF PARTICIPATION
3278
2016243 SJK(T) LADANG BUKIT MERTAJAM
KESHNI A/P UTHAYA SURIAN
2016243B06
BENJAMIN
CERTIFICATE OF PARTICIPATION
3279
2016243 SJK(T) LADANG BUKIT MERTAJAM
NAGA TARSHINI A/P SUBRAMANIAM
2016243B09
BENJAMIN
CERTIFICATE OF PARTICIPATION
3280
2016243 SJK(T) LADANG BUKIT MERTAJAM
2016243B02
BENJAMIN
CERTIFICATE OF PARTICIPATION
3281
2016243 SJK(T) LADANG BUKIT MERTAJAM
2016243B01
BENJAMIN
CERTIFICATE OF PARTICIPATION
3282
2016243 SJK(T) LADANG BUKIT MERTAJAM
PIRIYA DHARSHINI A/P BALASUBRAMANIAM
2016243B04
BENJAMIN
CERTIFICATE OF PARTICIPATION
3283
2016243 SJK(T) LADANG BUKIT MERTAJAM
SWATMITA A/P SAGAR
2016243B05
BENJAMIN
CERTIFICATE OF PARTICIPATION
3284
2016243 SJK(T) LADANG BUKIT MERTAJAM
2016243B03
BENJAMIN
CERTIFICATE OF PARTICIPATION
3285
2016244 SMK (P) METHODIST
NOR A'DLEENA AZALEA BINTI MD NOORLI
2016244C09
CADET
HONORABLE MENTION
3286
2016244 SMK (P) METHODIST
NUR SHAFILA HAJIERA BINTI MOHD SHAFARUDIN
2016244C00
CADET
HONORABLE MENTION
3287
2016244 SMK (P) METHODIST
MARIAM BT. AHMED SH. KIDAIR
2016244S14
STUDENT
CERTIFICATE OF PARTICIPATION
3288
2016244 SMK (P) METHODIST
NG YING YING
2016244S12
STUDENT
CERTIFICATE OF PARTICIPATION
3289
2016244 SMK (P) METHODIST
PHUAH WAY LYNN
2016244S13
STUDENT
CERTIFICATE OF PARTICIPATION
3290
2016244 SMK (P) METHODIST
NUR DANISYA NABILAH BT ABDULLAH SUHAIMI
2016244C02
CADET
CERTIFICATE OF PARTICIPATION
3291
2016244 SMK (P) METHODIST
SOPHIA SYAFIKA FIRDAUS JONES
2016244C07
CADET
CERTIFICATE OF PARTICIPATION
3292
2016244 SMK (P) METHODIST
BHAVEENA KAUR A/P PARVEENDER SINGH
2016244C05
CADET
CERTIFICATE OF PARTICIPATION
3293
2016244 SMK (P) METHODIST
DAYANA AISYAH BINTI OSMAN
2016244C10
CADET
CERTIFICATE OF PARTICIPATION
3294
2016244 SMK (P) METHODIST
NURUL FARISHA AMALIA BINTI RIDZUAN
2016244C04
CADET
CERTIFICATE OF PARTICIPATION
3295
2016244 SMK (P) METHODIST
AZWALIZA BINTI ABDUL KADIR
2016244C06
CADET
CERTIFICATE OF PARTICIPATION
3296
2016244 SMK (P) METHODIST
AMIRAH SORHANA BINTI MOHD RAZALI
2016244C08
CADET
CERTIFICATE OF PARTICIPATION
3297
2016244 SMK (P) METHODIST
NUR AININ SOFIYA BINTI NASWADI
2016244C11
CADET
CERTIFICATE OF PARTICIPATION
3298
2016244 SMK (P) METHODIST
NURUL IZZAH ARIENA BT MOHAMAD
2016244C01
CADET
CERTIFICATE OF PARTICIPATION
3299
2016244 SMK (P) METHODIST
KIRRTHANA A/P RAJAH
2016244C03
CADET
CERTIFICATE OF PARTICIPATION
3300
2016245 SM SAINS TUANKU JAAFAR
MUHAMMAD YUSUF BIN ARBA
2016245J101
JUNIOR
SILVER AWARD
3301
2016245 SM SAINS TUANKU JAAFAR
MUHAMMAD AMMARRUDIN BIN MOHD BAHUDIN
2016245J107
JUNIOR
HONORABLE MENTION
3302
2016245 SM SAINS TUANKU JAAFAR
ZAQWAN BIN AHMAD SHARIFUD-DIN
2016245S123
STUDENT
HONORABLE MENTION
3303
2016245 SM SAINS TUANKU JAAFAR
MUHAMMAD AMIR ROZAN BIN ZAHRUL AZUA
2016245J11
JUNIOR
HONORABLE MENTION
3304
2016245 SM SAINS TUANKU JAAFAR
NURUL ATIQAH BT SIDIK
2016245J88
JUNIOR
HONORABLE MENTION
3305
2016245 SM SAINS TUANKU JAAFAR
DZIL HAFIZIN BIN MAZLAN
2016245S127
STUDENT
HONORABLE MENTION
3306
2016245 SM SAINS TUANKU JAAFAR
MUHAMMAD AIMAN HAKIMI BIN MOHD ZAMRI
2016245J36
JUNIOR
HONORABLE MENTION
3307
2016245 SM SAINS TUANKU JAAFAR
MUHAMAD NUR AFIQ BIN MOHD TUNIN
2016245S125
STUDENT
HONORABLE MENTION
3308
2016245 SM SAINS TUANKU JAAFAR
EVANA SORFINA BT MOHD NAZRI
2016245J35
JUNIOR
HONORABLE MENTION
3309
2016245 SM SAINS TUANKU JAAFAR
MOHAMAD HAIZAL HANAFI BIN ABU BAKAR
2016245J89
JUNIOR
HONORABLE MENTION
3310
2016245 SM SAINS TUANKU JAAFAR
MUHAMMAD AMIR HAIQAL BIN AZHAR
2016245S135
STUDENT
HONORABLE MENTION
3311
2016245 SM SAINS TUANKU JAAFAR
SITI FARAH HANIS BINTI S.NAZARI
2016245J87
JUNIOR
HONORABLE MENTION
3312
2016245 SM SAINS TUANKU JAAFAR
ZAIRIL FIRHAD BIN ZAINAL AZMAN
2016245J110
JUNIOR
HONORABLE MENTION
3313
2016245 SM SAINS TUANKU JAAFAR
MUHAMMAD NUR AQLAN BIN AZMI
2016245J77
JUNIOR
HONORABLE MENTION
3314
2016245 SM SAINS TUANKU JAAFAR
MUHAMMAD YUUNUSS BIN RAHMAT
2016245J52
JUNIOR
HONORABLE MENTION
3315
2016245 SM SAINS TUANKU JAAFAR
MUHAMAD DANIAL YUSOFF BIN MOHD NASIR
2016245J106
JUNIOR
HONORABLE MENTION
3316
2016245 SM SAINS TUANKU JAAFAR
MUHAMMAD FIRDAUS BIN HASMADI
2016245J06
JUNIOR
HONORABLE MENTION
3317
2016245 SM SAINS TUANKU JAAFAR
NOR HAIKAL IZZUAN BIN SHUKERI
2016245J91
JUNIOR
HONORABLE MENTION
3318
2016245 SM SAINS TUANKU JAAFAR
NURIN SYAKIRA BT SAIFUL LOKMAN
2016245J45
JUNIOR
HONORABLE MENTION
3319
2016245 SM SAINS TUANKU JAAFAR
NURUL SYAHIRA BT MOHD RAFEE
2016245J100
JUNIOR
HONORABLE MENTION
3320
2016245 SM SAINS TUANKU JAAFAR
WAN NUR IZZATTI BINTI MIOR BAHARUDIN
2016245J47
JUNIOR
HONORABLE MENTION
3321
2016245 SM SAINS TUANKU JAAFAR
AINA AQILAH BINTI AZMI
2016245J96
JUNIOR
HONORABLE MENTION
3322
2016245 SM SAINS TUANKU JAAFAR
NUR AZLIN BINTI ZULHAIMI
2016245J95
JUNIOR
HONORABLE MENTION
3323
2016245 SM SAINS TUANKU JAAFAR
DINIE ZHAFRAN IRFAN B. ZAINUDDIN
2016245J32
JUNIOR
HONORABLE MENTION
3324
2016245 SM SAINS TUANKU JAAFAR
IRDINA ZAKIRAH BINTI IZUDIN
2016245J56
JUNIOR
HONORABLE MENTION
3325
2016245 SM SAINS TUANKU JAAFAR
NURUL KHAIRUN NADZIRAH BT MOHD YUNUS
2016245J103
JUNIOR
HONORABLE MENTION
3326
2016245 SM SAINS TUANKU JAAFAR
PANG WEI LOONG
2016245J30
JUNIOR
HONORABLE MENTION
3327
2016245 SM SAINS TUANKU JAAFAR
MUHAMMAD SHAHMI BIN RAMZUZZAMAN
2016245S124
STUDENT
HONORABLE MENTION
3328
2016245 SM SAINS TUANKU JAAFAR
MUHAMMAD WADZIF FITRI BIN MD SUHAIMI
2016245S149
STUDENT
HONORABLE MENTION
3329
2016245 SM SAINS TUANKU JAAFAR
MUHAMMAD FAIZ RIDWAN BIN AZLAN
2016245J80
JUNIOR
HONORABLE MENTION
3330
2016245 SM SAINS TUANKU JAAFAR
MUHAMMAD FARHAN BIN MARZUKI
2016245J71
JUNIOR
HONORABLE MENTION
3331
2016245 SM SAINS TUANKU JAAFAR
MUHAMMAD FIRDAUS BIN ZULKIFLI
2016245J81
JUNIOR
HONORABLE MENTION
3332
2016245 SM SAINS TUANKU JAAFAR
MUHAMMAD NOOR ARIF BIN NOOR ZAIDE
2016245C00
CADET
HONORABLE MENTION
3333
2016245 SM SAINS TUANKU JAAFAR
ABDUL SHUKUR ABDULLAH
2016245J10
JUNIOR
HONORABLE MENTION
3334
2016245 SM SAINS TUANKU JAAFAR
FADZRUL IZHAN BIN ROHAIDIN
2016245J117
JUNIOR
HONORABLE MENTION
3335
2016245 SM SAINS TUANKU JAAFAR
KANG LIQ QIAN
2016245J42
JUNIOR
HONORABLE MENTION
3336
2016245 SM SAINS TUANKU JAAFAR
MUHAMMAD AIMAN BIN SAID MOHAMMED
2016245J34
JUNIOR
HONORABLE MENTION
3337
2016245 SM SAINS TUANKU JAAFAR
NUR IZZAH BINTI NO'MAN
2016245J22
JUNIOR
HONORABLE MENTION
3338
2016245 SM SAINS TUANKU JAAFAR
SHAZWAN BIN SHARUM MIZAN
2016245J54
JUNIOR
HONORABLE MENTION
3339
2016245 SM SAINS TUANKU JAAFAR
SYAZA SYAZWA BT ABD SAMAD
2016245J37
JUNIOR
HONORABLE MENTION
3340
2016245 SM SAINS TUANKU JAAFAR
MOHD AMIRUL BIN MOHD AZMI
2016245S126
STUDENT
HONORABLE MENTION
3341
2016245 SM SAINS TUANKU JAAFAR
AHMAD ALIFF BIN AHMAD NIZAM
2016245J113
JUNIOR
HONORABLE MENTION
3342
2016245 SM SAINS TUANKU JAAFAR
AHMAD FIRAS MIZAIYUSRI
2016245J26
JUNIOR
HONORABLE MENTION
3343
2016245 SM SAINS TUANKU JAAFAR
FAREEHATUL AZMA BT HANIZUL ISKANDAR
2016245J121
JUNIOR
HONORABLE MENTION
3344
2016245 SM SAINS TUANKU JAAFAR
FATIN FATEHA NAZARUDIN
2016245J68
JUNIOR
HONORABLE MENTION
3345
2016245 SM SAINS TUANKU JAAFAR
ILI HUSNINA BINTI ABDUL RAHMAN
2016245J19
JUNIOR
HONORABLE MENTION
3346
2016245 SM SAINS TUANKU JAAFAR
NATASHA FARIHANA BINTI HISHAM
2016245J38
JUNIOR
HONORABLE MENTION
3347
2016245 SM SAINS TUANKU JAAFAR
NUR QYSTYNA BT NASHARUDDIN
2016245J44
JUNIOR
HONORABLE MENTION
3348
2016245 SM SAINS TUANKU JAAFAR
SITI SOFIA BINTI FAIZUL
2016245J01
JUNIOR
HONORABLE MENTION
3349
2016245 SM SAINS TUANKU JAAFAR
WAN ABDUL AZIZ SIDQI BIN WAN MOHD ASRI
2016245J66
JUNIOR
HONORABLE MENTION
3350
2016245 SM SAINS TUANKU JAAFAR
ALIYA SUFIAH MOHAMAD ANUAR
2016245J03
JUNIOR
CERTIFICATE OF PARTICIPATION
3351
2016245 SM SAINS TUANKU JAAFAR
INTAN MASDIANA BINTI SULAIMAN
2016245J18
JUNIOR
CERTIFICATE OF PARTICIPATION
3352
2016245 SM SAINS TUANKU JAAFAR
MUHAMAD SHAUQI HELMI BIN ABD RAHMAN
2016245J115
JUNIOR
CERTIFICATE OF PARTICIPATION
3353
2016245 SM SAINS TUANKU JAAFAR
NAS SHATILA BINTI AZIZ
2016245J70
JUNIOR
CERTIFICATE OF PARTICIPATION
3354
2016245 SM SAINS TUANKU JAAFAR
SITI NUR NASHWA FAQIHAH BT MOHD FABLI
2016245J120
JUNIOR
CERTIFICATE OF PARTICIPATION
3355
2016245 SM SAINS TUANKU JAAFAR
YUSMARIANI BINTI ARIF
2016245J40
JUNIOR
CERTIFICATE OF PARTICIPATION
3356
2016245 SM SAINS TUANKU JAAFAR
MUHAMMAD ALIAS BIN SAMAT
2016245S150
STUDENT
HONORABLE MENTION
3357
2016245 SM SAINS TUANKU JAAFAR
ALIF HAIKAL BIN SAFZERI
2016245J63
JUNIOR
CERTIFICATE OF PARTICIPATION
3358
2016245 SM SAINS TUANKU JAAFAR
FATIHA HUSNA BINTI ZAINUDDIN
2016245J98
JUNIOR
CERTIFICATE OF PARTICIPATION
3359
2016245 SM SAINS TUANKU JAAFAR
MUHAMMAD AIDIEL BIN HASNOLADIE
2016245J21
JUNIOR
CERTIFICATE OF PARTICIPATION
3360
2016245 SM SAINS TUANKU JAAFAR
MUHAMMAD FAIZ BIN MUSTAFAKAMA
2016245J65
JUNIOR
CERTIFICATE OF PARTICIPATION
3361
2016245 SM SAINS TUANKU JAAFAR
MUHAMMAD HAZIQ BIN MAIZUDIN
2016245J75
JUNIOR
CERTIFICATE OF PARTICIPATION
3362
2016245 SM SAINS TUANKU JAAFAR
MUHAMMAD SYAZWAN BIN AZIZAN
2016245J64
JUNIOR
CERTIFICATE OF PARTICIPATION
3363
2016245 SM SAINS TUANKU JAAFAR
NUR NAJIHAH BINTI AZIZ
2016245J09
JUNIOR
CERTIFICATE OF PARTICIPATION
3364
2016245 SM SAINS TUANKU JAAFAR
SITI AISYAH BT NORAZLI
2016245J119
JUNIOR
CERTIFICATE OF PARTICIPATION
3365
2016245 SM SAINS TUANKU JAAFAR
MUHAMMAD AIDIL IZZUAN BIN SHAFEI
2016245S128
STUDENT
HONORABLE MENTION
3366
2016245 SM SAINS TUANKU JAAFAR
ADRIANA BINTI MOHAMAD AZIZI
2016245J24
JUNIOR
CERTIFICATE OF PARTICIPATION
3367
2016245 SM SAINS TUANKU JAAFAR
HANIF IKHWAN BIN MAT YUSOFF
2016245J50
JUNIOR
CERTIFICATE OF PARTICIPATION
3368
2016245 SM SAINS TUANKU JAAFAR
IFFAH NAZIHAH BINTI SUPPIAN
2016245J31
JUNIOR
CERTIFICATE OF PARTICIPATION
3369
2016245 SM SAINS TUANKU JAAFAR
IZIE HARLYNDA BINTI MD JOHARI
2016245J105
JUNIOR
CERTIFICATE OF PARTICIPATION
3370
2016245 SM SAINS TUANKU JAAFAR
MOHAMAD ADNAN HAFIDZ BIN RUSLAN
2016245J79
JUNIOR
CERTIFICATE OF PARTICIPATION
3371
2016245 SM SAINS TUANKU JAAFAR
MUHAMMAD ADIB BIN KAMARUDDIN
2016245J53
JUNIOR
CERTIFICATE OF PARTICIPATION
3372
2016245 SM SAINS TUANKU JAAFAR
MUHAMMAD DANIAL BIN ROSLAN
2016245J73
JUNIOR
CERTIFICATE OF PARTICIPATION
3373
2016245 SM SAINS TUANKU JAAFAR
MUHAMMAD HAIQAL BIN AZMI
2016245J29
JUNIOR
CERTIFICATE OF PARTICIPATION
3374
2016245 SM SAINS TUANKU JAAFAR
NURUL AIZWEEN BINTI REEZAL
2016245J02
JUNIOR
CERTIFICATE OF PARTICIPATION
3375
2016245 SM SAINS TUANKU JAAFAR
NUR AMIRAH BINTI ANUAR
2016245S132
STUDENT
HONORABLE MENTION
3376
2016245 SM SAINS TUANKU JAAFAR
NURUL NABIHAH BINTI MOHD NIZAM
2016245S147
STUDENT
HONORABLE MENTION
3377
2016245 SM SAINS TUANKU JAAFAR
AINAA NADIA BT AZMI
2016245J16
JUNIOR
CERTIFICATE OF PARTICIPATION
3378
2016245 SM SAINS TUANKU JAAFAR
ATHIRAH BATRISYIA BINTI KAMAL ARIFFIN
2016245J58
JUNIOR
CERTIFICATE OF PARTICIPATION
3379
2016245 SM SAINS TUANKU JAAFAR
LOSHINY A/P NAGESHWARAN
2016245J27
JUNIOR
CERTIFICATE OF PARTICIPATION
3380
2016245 SM SAINS TUANKU JAAFAR
MUHAMMAD IRFAN BIN MAD ISA
2016245J74
JUNIOR
CERTIFICATE OF PARTICIPATION
3381
2016245 SM SAINS TUANKU JAAFAR
MUHAMMAD ZAKI BIN JEPRI
2016245J43
JUNIOR
CERTIFICATE OF PARTICIPATION
3382
2016245 SM SAINS TUANKU JAAFAR
NUR AMIERA ROSYADA BT ROZIE
2016245J15
JUNIOR
CERTIFICATE OF PARTICIPATION
3383
2016245 SM SAINS TUANKU JAAFAR
NUR HIDAYAH BT OTHMAN
2016245J93
JUNIOR
CERTIFICATE OF PARTICIPATION
3384
2016245 SM SAINS TUANKU JAAFAR
NUR HIDAYAH NATASYA BINTI AMRAN
2016245J33
JUNIOR
CERTIFICATE OF PARTICIPATION
3385
2016245 SM SAINS TUANKU JAAFAR
NURUL ASYIKIN BINTI ISMANIZAN
2016245J07
JUNIOR
CERTIFICATE OF PARTICIPATION
3386
2016245 SM SAINS TUANKU JAAFAR
NURUL FATIN SYAMIMI BT AZMAN
2016245J61
JUNIOR
CERTIFICATE OF PARTICIPATION
3387
2016245 SM SAINS TUANKU JAAFAR
NURZULAIKHA BINTI ZALKAFLI
2016245J69
JUNIOR
CERTIFICATE OF PARTICIPATION
3388
2016245 SM SAINS TUANKU JAAFAR
ARZAFFRUL SYUAIB B. KHAIRUL HIZAM
2016245S122
STUDENT
CERTIFICATE OF PARTICIPATION
3389
2016245 SM SAINS TUANKU JAAFAR
MUHAMMAD IRFAN BIN MOHD FAIZAL
2016245S151
STUDENT
CERTIFICATE OF PARTICIPATION
3390
2016245 SM SAINS TUANKU JAAFAR
ARIEF SHAM BIN SHAM SHOL ARPEN
2016245J108
JUNIOR
CERTIFICATE OF PARTICIPATION
3391
2016245 SM SAINS TUANKU JAAFAR
FARAH ADIBA AUNA BINTI ZAINAL ISKANDAR
2016245J104
JUNIOR
CERTIFICATE OF PARTICIPATION
3392
2016245 SM SAINS TUANKU JAAFAR
FARAH AMEERAH BINTI AZMAN
2016245J04
JUNIOR
CERTIFICATE OF PARTICIPATION
3393
2016245 SM SAINS TUANKU JAAFAR
HANNIS SOFEA BINTI HASNIAKMAR
2016245J17
JUNIOR
CERTIFICATE OF PARTICIPATION
3394
2016245 SM SAINS TUANKU JAAFAR
MUHAMMAD ALIFF IZZUDIN BIN NASARUDDIN
2016245J83
JUNIOR
CERTIFICATE OF PARTICIPATION
3395
2016245 SM SAINS TUANKU JAAFAR
MUHAMMAD NURHADI BIN NORHAZZNY
2016245J76
JUNIOR
CERTIFICATE OF PARTICIPATION
3396
2016245 SM SAINS TUANKU JAAFAR
SITI MAISARAH BINTI AZMAN
2016245J62
JUNIOR
CERTIFICATE OF PARTICIPATION
3397
2016245 SM SAINS TUANKU JAAFAR
SITI SYAMILLAH BT ZOLKAFLI
2016245J57
JUNIOR
CERTIFICATE OF PARTICIPATION
3398
2016245 SM SAINS TUANKU JAAFAR
ELIZZE BINTI ROZLAN
2016245S139
STUDENT
CERTIFICATE OF PARTICIPATION
3399
2016245 SM SAINS TUANKU JAAFAR
NURNISA BINTI AB. RAZAB
2016245S146
STUDENT
CERTIFICATE OF PARTICIPATION
3400
2016245 SM SAINS TUANKU JAAFAR
MUHAMMAD AMIRUL ASRRAF BIN AMERAM
2016245J84
JUNIOR
CERTIFICATE OF PARTICIPATION
3401
2016245 SM SAINS TUANKU JAAFAR
NAJATUL AKMAR BINTI MOHD OMAR
2016245J14
JUNIOR
CERTIFICATE OF PARTICIPATION
3402
2016245 SM SAINS TUANKU JAAFAR
NORSHARIZATUL NASYWA BINTI SAZALI
2016245J13
JUNIOR
CERTIFICATE OF PARTICIPATION
3403
2016245 SM SAINS TUANKU JAAFAR
NUREEN RAFIQAH SYAHIRAH BINTI MOHD SHAHROLIZAM
2016245J94
JUNIOR
CERTIFICATE OF PARTICIPATION
3404
2016245 SM SAINS TUANKU JAAFAR
IRFAN AKMAL SYAHMI BIN MOHD FAISAL
2016245J51
JUNIOR
CERTIFICATE OF PARTICIPATION
3405
2016245 SM SAINS TUANKU JAAFAR
MUHAMAD HASIF BIN NORLIHAN
2016245J48
JUNIOR
CERTIFICATE OF PARTICIPATION
3406
2016245 SM SAINS TUANKU JAAFAR
MUHAMMAD AQIL NAJWAN BIN JAAFAR
2016245J85
JUNIOR
CERTIFICATE OF PARTICIPATION
3407
2016245 SM SAINS TUANKU JAAFAR
MUHAMMAD NOOR ADIB BIN NOOR ZAIDE
2016245J28
JUNIOR
CERTIFICATE OF PARTICIPATION
3408
2016245 SM SAINS TUANKU JAAFAR
MUHAMMAD ZIKRI BIN NORIZAN
2016245J109
JUNIOR
CERTIFICATE OF PARTICIPATION
3409
2016245 SM SAINS TUANKU JAAFAR
NABILAH BINTI ROSMAN
2016245J111
JUNIOR
CERTIFICATE OF PARTICIPATION
3410
2016245 SM SAINS TUANKU JAAFAR
NUR HAZIRAH BINTI ZULKIFLI
2016245J60
JUNIOR
CERTIFICATE OF PARTICIPATION
3411
2016245 SM SAINS TUANKU JAAFAR
NISA MERISSA BINTI MUHAMAD EHWAN
2016245S145
STUDENT
CERTIFICATE OF PARTICIPATION
3412
2016245 SM SAINS TUANKU JAAFAR
NUR UMAIRAH BT KAMAL BASHAH
2016245S141
STUDENT
CERTIFICATE OF PARTICIPATION
3413
2016245 SM SAINS TUANKU JAAFAR
NUR HIDAYAH BINTI AZHAR
2016245J59
JUNIOR
CERTIFICATE OF PARTICIPATION
3414
2016245 SM SAINS TUANKU JAAFAR
NURIN ADLINA BINTI NOR AZMAN
2016245J23
JUNIOR
CERTIFICATE OF PARTICIPATION
3415
2016245 SM SAINS TUANKU JAAFAR
NURUL FATIHA BT MOHD ADENAN
2016245J118
JUNIOR
CERTIFICATE OF PARTICIPATION
3416
2016245 SM SAINS TUANKU JAAFAR
SITI WANURMAYA SHERINA BT ABD RASHID
2016245J99
JUNIOR
CERTIFICATE OF PARTICIPATION
3417
2016245 SM SAINS TUANKU JAAFAR
AFIQ HAZIM BIN HAIRUL MAZHAN
2016245S129
STUDENT
CERTIFICATE OF PARTICIPATION
3418
2016245 SM SAINS TUANKU JAAFAR
KAMELIA NATASHA BINTI MOHAMED SABRI
2016245S133
STUDENT
CERTIFICATE OF PARTICIPATION
3419
2016245 SM SAINS TUANKU JAAFAR
MUHAMAD AMMAR AMIR BIN MOHD KAMARUZAMAN
2016245S148
STUDENT
CERTIFICATE OF PARTICIPATION
3420
2016245 SM SAINS TUANKU JAAFAR
MUHAMMAD SHAFIQ IDHAM BIN ZAINAL
2016245S130
STUDENT
CERTIFICATE OF PARTICIPATION
3421
2016245 SM SAINS TUANKU JAAFAR
NUR IMAN AZMERA BT MOHD AZHAR
2016245S138
STUDENT
CERTIFICATE OF PARTICIPATION
3422
2016245 SM SAINS TUANKU JAAFAR
MUHAMMAD DANYAL AL-WALID LOW BIN AL-WALID ISMAIL LOW
2016245J112
JUNIOR
CERTIFICATE OF PARTICIPATION
3423
2016245 SM SAINS TUANKU JAAFAR
MUHAMMAD ZULHILMI FITRI BIN OTHMAN
2016245J72
JUNIOR
CERTIFICATE OF PARTICIPATION
3424
2016245 SM SAINS TUANKU JAAFAR
NUR AZWA AMIRA BINTI MUHAMADAN
2016245J41
JUNIOR
CERTIFICATE OF PARTICIPATION
3425
2016245 SM SAINS TUANKU JAAFAR
SITI NURMARSHIELA BINTI MUHAMAD SHARIL
2016245J97
JUNIOR
CERTIFICATE OF PARTICIPATION
3426
2016245 SM SAINS TUANKU JAAFAR
NORERYSHA SHAHIRA BINTI ALI
2016245S142
STUDENT
CERTIFICATE OF PARTICIPATION
3427
2016245 SM SAINS TUANKU JAAFAR
NURUL ATIQAH BINTI JAAFAR
2016245S140
STUDENT
CERTIFICATE OF PARTICIPATION
3428
2016245 SM SAINS TUANKU JAAFAR
ALLYSHA BINTI ZULL HIZAM
2016245J08
JUNIOR
CERTIFICATE OF PARTICIPATION
3429
2016245 SM SAINS TUANKU JAAFAR
LUQMAN NURHAKIM
2016245J78
JUNIOR
CERTIFICATE OF PARTICIPATION
3430
2016245 SM SAINS TUANKU JAAFAR
MAS MASYURA BINTI JAMAL ZORKAEN
2016245J20
JUNIOR
CERTIFICATE OF PARTICIPATION
3431
2016245 SM SAINS TUANKU JAAFAR
DANIA QISTINA BINTI MOHD NAZLY
2016245S137
STUDENT
CERTIFICATE OF PARTICIPATION
3432
2016245 SM SAINS TUANKU JAAFAR
NORSUHAILAH BINTI ABDUL RAZAK
2016245J67
JUNIOR
CERTIFICATE OF PARTICIPATION
3433
2016245 SM SAINS TUANKU JAAFAR
NUR SYASYA AMIRAH BINTI YUSRY
2016245J152
JUNIOR
CERTIFICATE OF PARTICIPATION
3434
2016245 SM SAINS TUANKU JAAFAR
NURUL HANISAH BT MOHD SHUKOR
2016245J92
JUNIOR
CERTIFICATE OF PARTICIPATION
3435
2016245 SM SAINS TUANKU JAAFAR
FADIL B. OSMAN
2016245J25
JUNIOR
CERTIFICATE OF PARTICIPATION
3436
2016245 SM SAINS TUANKU JAAFAR
MUHAMMAD AFIQ IKHWAN B. MOHD RADZI
2016245J39
JUNIOR
CERTIFICATE OF PARTICIPATION
3437
2016245 SM SAINS TUANKU JAAFAR
MOHAMAD AMIRUL BIN ASMAD KHAN
2016245J116
JUNIOR
CERTIFICATE OF PARTICIPATION
3438
2016245 SM SAINS TUANKU JAAFAR
NADIA QASRINA BINTI MARIDAN
2016245J12
JUNIOR
CERTIFICATE OF PARTICIPATION
3439
2016245 SM SAINS TUANKU JAAFAR
SYIFA NAZHIRAH BINTI MOHAMAD JALI
2016245J05
JUNIOR
CERTIFICATE OF PARTICIPATION
3440
2016245 SM SAINS TUANKU JAAFAR
MUHAMAD EQMAL IZMAN BIN MOHD FADLI
2016245S144
STUDENT
CERTIFICATE OF PARTICIPATION
3441
2016245 SM SAINS TUANKU JAAFAR
NURUL ATIQAH BT ISMAIL
2016245J55
JUNIOR
CERTIFICATE OF PARTICIPATION
3442
2016245 SM SAINS TUANKU JAAFAR
EVINORFATIKHAH BINTI AMAN
2016245S131
STUDENT
CERTIFICATE OF PARTICIPATION
3443
2016245 SM SAINS TUANKU JAAFAR
MUHAMAD BADLI SHAH BIN MASERON
2016245J90
JUNIOR
CERTIFICATE OF PARTICIPATION
3444
2016245 SM SAINS TUANKU JAAFAR
NUR EMIRA DIANA BINTI ABD. RAHMAN
2016245J46
JUNIOR
CERTIFICATE OF PARTICIPATION
3445
2016245 SM SAINS TUANKU JAAFAR
NUR KHAIRIYAH BINTI AZHAR
2016245J102
JUNIOR
CERTIFICATE OF PARTICIPATION
3446
2016245 SM SAINS TUANKU JAAFAR
MOHAMAD IDHAM BIN ABD AZIZ
2016245S136
STUDENT
CERTIFICATE OF PARTICIPATION
3447
2016245 SM SAINS TUANKU JAAFAR
NUR HAFIZAH BINTI BAHARIN
2016245S143
STUDENT
CERTIFICATE OF PARTICIPATION
3448
2016245 SM SAINS TUANKU JAAFAR
ALIF IMRAN BIN AZIZI
2016245J82
JUNIOR
CERTIFICATE OF PARTICIPATION
3449
2016245 SM SAINS TUANKU JAAFAR
SYAFIQ AMRI BIN SUFFIAN
2016245J86
JUNIOR
CERTIFICATE OF PARTICIPATION
3450
2016245 SM SAINS TUANKU JAAFAR
NORAZREEN BINTI NORAZMAN
2016245S134
STUDENT
CERTIFICATE OF PARTICIPATION
3451
2016246 SK JENDERAM HILIR
MUHAMMAD ADHA IMRAN BIN KAMARUL ADZMAN
2016246B00
BENJAMIN
SILVER AWARD
3452
2016246 SK JENDERAM HILIR
DHIA NUR KHALISH BINTI MOHD ZAMBRI
2016246B03
BENJAMIN
HONORABLE MENTION
3453
2016246 SK JENDERAM HILIR
HANIS ADIBAH BINTI RIZA
2016246B02
BENJAMIN
HONORABLE MENTION
3454
2016246 SK JENDERAM HILIR
MUSTAFA AIMAN BIN ABDUL RASHID
2016246B01
BENJAMIN
HONORABLE MENTION
3455
2016247 SMK METHODIST (ACS) IPOH
LEONG YEW JOE
2016247J05
JUNIOR
SILVER AWARD
3456
2016247 SMK METHODIST (ACS) IPOH
AGIYLEN BALAKRISHNAN
2016247C01
CADET
BRONZE AWARD
3457
2016247 SMK METHODIST (ACS) IPOH
LEE KOK WAI
2016247S06
STUDENT
HONORABLE MENTION
3458
2016247 SMK METHODIST (ACS) IPOH
WOON MAN KEAT
2016247S08
STUDENT
HONORABLE MENTION
3459
2016247 SMK METHODIST (ACS) IPOH
VINOD ANANTHA RAJ
2016247C00
CADET
HONORABLE MENTION
3460
2016247 SMK METHODIST (ACS) IPOH
PRASAD A/L THARMARAJAH
2016247C03
CADET
HONORABLE MENTION
3461
2016247 SMK METHODIST (ACS) IPOH
SHAANAN KOKILADASAN
2016247C04
CADET
HONORABLE MENTION
3462
2016247 SMK METHODIST (ACS) IPOH
WONG JUN YONG
2016247S07
STUDENT
HONORABLE MENTION
3463
2016247 SMK METHODIST (ACS) IPOH
RASHRVIN PILLAY A/L VIJAYA KUMAR
2016247C02
CADET
HONORABLE MENTION
3464
2016248 SMK SULTAN BADLISHAH
TAN ZHENG YU
2016248C09
CADET
SILVER AWARD
3465
2016248 SMK SULTAN BADLISHAH
WONG KAI YI
2016248C06
CADET
SILVER AWARD
3466
2016248 SMK SULTAN BADLISHAH
HASBUL HAZIQ BIN KHAZALI
2016248J10
JUNIOR
HONORABLE MENTION
3467
2016248 SMK SULTAN BADLISHAH
TAN JING CHYUAN
2016248C05
CADET
HONORABLE MENTION
3468
2016248 SMK SULTAN BADLISHAH
AFIF FAHMI BIN ZAMZURI
2016248C00
CADET
HONORABLE MENTION
3469
2016248 SMK SULTAN BADLISHAH
MOHAMAD ASLAM AKHTAR BIN MD ROSHAN AKHTAR
2016248C01
CADET
HONORABLE MENTION
3470
2016248 SMK SULTAN BADLISHAH
UTEH ARIANNA BT. ABDUL JALIL
2016248C04
CADET
HONORABLE MENTION
3471
2016248 SMK SULTAN BADLISHAH
SARAH IZZATI BINTI SAIFUL HYSAM
2016248C07
CADET
CERTIFICATE OF PARTICIPATION
3472
2016248 SMK SULTAN BADLISHAH
MIITHRAN A/L BASKARRAN
2016248C02
CADET
CERTIFICATE OF PARTICIPATION
3473
2016248 SMK SULTAN BADLISHAH
NUR ALIA MAISARAH BINTI RAZALLEE
2016248C08
CADET
CERTIFICATE OF PARTICIPATION
3474
2016248 SMK SULTAN BADLISHAH
NUR ALYA IRDINA BINTI MOHAMAD AZIZI
2016248C03
CADET
CERTIFICATE OF PARTICIPATION
3475
2016248 SMK SULTAN BADLISHAH
JEEVARASU SEGARAN
2016248S12
STUDENT
HONORABLE MENTION
3476
2016248 SMK SULTAN BADLISHAH
SUDERSEN LEKSHMIKANTH
2016248S13
STUDENT
HONORABLE MENTION
3477
2016248 SMK SULTAN BADLISHAH
TIVENDREN S/O VIJAYASEKARAN
2016248S11
STUDENT
HONORABLE MENTION
3478
2016248 SMK SULTAN BADLISHAH
HARIHARAN S/O KURUNATHAN
2016248S14
STUDENT
HONORABLE MENTION
3479
2016248 SMK SULTAN BADLISHAH
MURVIN S/O MURALITHARAN
2016248S15
STUDENT
HONORABLE MENTION
3480
2016249 MRSM TUN GHAFAR BABA
AHMAD FARIS ZAKWAN BIN HUZAINOR
2016249S69
STUDENT
GOLD AWARD
3481
2016249 MRSM TUN GHAFAR BABA
IRFAN FARHAN BIN MOHAMAD RAFIE
2016249S82
STUDENT
GOLD AWARD
3482
2016249 MRSM TUN GHAFAR BABA
MUHAMMAD NAIF BIN MAT ZAIN
2016249S76
STUDENT
GOLD AWARD
3483
2016249 MRSM TUN GHAFAR BABA
PUTERI NURSOFIYAH BINTI ISMAIL
2016249S75
STUDENT
GOLD AWARD
3484
2016249 MRSM TUN GHAFAR BABA
MUHAMMAD KYLE HARRIS BIN FATZUNNAHAR
2016249J25
JUNIOR
GOLD AWARD
3485
2016249 MRSM TUN GHAFAR BABA
NURDAYANA ALIA BINTI MUHD FAISAL
2016249J06
JUNIOR
GOLD AWARD
3486
2016249 MRSM TUN GHAFAR BABA
MOHAMAD AFIQ AIMAN BIN DZULKEFLI
2016249S85
STUDENT
SILVER AWARD
3487
2016249 MRSM TUN GHAFAR BABA
MUHAMMAD AFIQ BIN MOHD FADZIL
2016249S84
STUDENT
SILVER AWARD
3488
2016249 MRSM TUN GHAFAR BABA
ARIF FIKRI BIN OTHMAN
2016249J37
JUNIOR
SILVER AWARD
3489
2016249 MRSM TUN GHAFAR BABA
MUHAMMAD MU'IZZUDDIN BIN ISMAIL
2016249J02
JUNIOR
SILVER AWARD
3490
2016249 MRSM TUN GHAFAR BABA
MUHAMMAD FARISH BIN SHAM
2016249J08
JUNIOR
SILVER AWARD
3491
2016249 MRSM TUN GHAFAR BABA
NUR FARA NATASYA BINTI RAUB
2016249S72
STUDENT
SILVER AWARD
3492
2016249 MRSM TUN GHAFAR BABA
AHMAD HAKIMI BIN ABDUL HAMID
2016249S73
STUDENT
SILVER AWARD
3493
2016249 MRSM TUN GHAFAR BABA
MUHAMMAD AZIZUL HAKIM BIN ABD RAZAK
2016249J14
JUNIOR
BRONZE AWARD
3494
2016249 MRSM TUN GHAFAR BABA
SHAHMIE BIN SHAHAR
2016249J43
JUNIOR
BRONZE AWARD
3495
2016249 MRSM TUN GHAFAR BABA
MUHAMMAD FAIQ BIN MUHAMAD FISOL
2016249S78
STUDENT
BRONZE AWARD
3496
2016249 MRSM TUN GHAFAR BABA
MUHAMMAD AMIR DANISH B. SHAM SAILAN
2016249S87
STUDENT
BRONZE AWARD
3497
2016249 MRSM TUN GHAFAR BABA
AIMI NASUHA BT MD NAZRI
2016249S81
STUDENT
BRONZE AWARD
3498
2016249 MRSM TUN GHAFAR BABA
MUHAMMAD AMIR FAWWAZ BIN MOHD ASRI
2016249J18
JUNIOR
HONORABLE MENTION
3499
2016249 MRSM TUN GHAFAR BABA
MUHAMMAD FIRDAUS BIN AZIZ @ AWANG
2016249J10
JUNIOR
HONORABLE MENTION
3500
2016249 MRSM TUN GHAFAR BABA
MUHAMMAD HAZRUL AKMAL BIN MOHD HAZARUDIN
2016249J21
JUNIOR
HONORABLE MENTION
3501
2016249 MRSM TUN GHAFAR BABA
MUHAMMAD RAZ HAIKAL BIN MOHD RADZI
2016249J31
JUNIOR
HONORABLE MENTION
3502
2016249 MRSM TUN GHAFAR BABA
DARWISY AKMAL BIN MOHD
2016249J41
JUNIOR
HONORABLE MENTION
3503
2016249 MRSM TUN GHAFAR BABA
MUHAMMAD NAZREEN BIN AZMAN
2016249J40
JUNIOR
HONORABLE MENTION
3504
2016249 MRSM TUN GHAFAR BABA
MUHAMMAD ARIEF FAHIM BIN AZMI
2016249J45
JUNIOR
HONORABLE MENTION
3505
2016249 MRSM TUN GHAFAR BABA
WAN AMIR SHAH BIN AHMAD SHAH ZUNAIDI
2016249J04
JUNIOR
HONORABLE MENTION
3506
2016249 MRSM TUN GHAFAR BABA
NUR AZRA BINTI AHMAD LATIFI
2016249S83
STUDENT
HONORABLE MENTION
3507
2016249 MRSM TUN GHAFAR BABA
ANIS FARZANA BINTI ISMAIL
2016249J03
JUNIOR
HONORABLE MENTION
3508
2016249 MRSM TUN GHAFAR BABA
MUHAMMAD AZIZUL HAZIM BIN ABD RAZAK
2016249J09
JUNIOR
HONORABLE MENTION
3509
2016249 MRSM TUN GHAFAR BABA
MUHAMMAD AMIR ARSYAD BIN MAHMUD
2016249S79
STUDENT
HONORABLE MENTION
3510
2016249 MRSM TUN GHAFAR BABA
MUHAMMAD HAKEEME BIN ABDUL MURAD
2016249S80
STUDENT
HONORABLE MENTION
3511
2016249 MRSM TUN GHAFAR BABA
ABU ZAFAR BIN MOHD HARRIS
2016249J39
JUNIOR
HONORABLE MENTION
3512
2016249 MRSM TUN GHAFAR BABA
AMIR HAMZAH BIN MOHD HADZIR
2016249J26
JUNIOR
HONORABLE MENTION
3513
2016249 MRSM TUN GHAFAR BABA
MUHAMMAD NURABRAR BIN NOR MOHAMAD
2016249J47
JUNIOR
HONORABLE MENTION
3514
2016249 MRSM TUN GHAFAR BABA
NADZATUL FAZWEENA BINTI KHAIROM SALLEH
2016249J24
JUNIOR
HONORABLE MENTION
3515
2016249 MRSM TUN GHAFAR BABA
AISHAH NAZIRAH BINTI IZAM
2016249J16
JUNIOR
HONORABLE MENTION
3516
2016249 MRSM TUN GHAFAR BABA
SABRI NAWI SAMBA BIN ZAWAWI SAMBA
2016249J28
JUNIOR
HONORABLE MENTION
3517
2016249 MRSM TUN GHAFAR BABA
MUHAMMAD HAIKAL BIN MUSTAFA
2016249S77
STUDENT
HONORABLE MENTION
3518
2016249 MRSM TUN GHAFAR BABA
IMAN SUFIIYA ILLAH BINTI AZILY
2016249J27
JUNIOR
HONORABLE MENTION
3519
2016249 MRSM TUN GHAFAR BABA
MUHAMAD AIMAN ABRAR BIN MOHD GHAZALI
2016249J30
JUNIOR
HONORABLE MENTION
3520
2016249 MRSM TUN GHAFAR BABA
THARIQ NUR SHAHABUDDIN BIN FADZIRULHISHAM
2016249J29
JUNIOR
HONORABLE MENTION
3521
2016249 MRSM TUN GHAFAR BABA
KAUTSAR KAMILA BINTI HASNUL HADI
2016249J17
JUNIOR
HONORABLE MENTION
3522
2016249 MRSM TUN GHAFAR BABA
MUHAMMAD IKRAMUDDIN BIN MOHD KAMAL
2016249J38
JUNIOR
HONORABLE MENTION
3523
2016249 MRSM TUN GHAFAR BABA
MUHAMMAD ZULKAMAL BIN AZMAN
2016249J33
JUNIOR
HONORABLE MENTION
3524
2016249 MRSM TUN GHAFAR BABA
MUHD NOR FAZARI BIN ADNAN
2016249J01
JUNIOR
HONORABLE MENTION
3525
2016249 MRSM TUN GHAFAR BABA
NAQIB FAKHRUL BIN ABD RAZAK
2016249J15
JUNIOR
HONORABLE MENTION
3526
2016249 MRSM TUN GHAFAR BABA
MUHAMMAD HAKIMI BIN SHAHRUL AZMI
2016249S86
STUDENT
HONORABLE MENTION
3527
2016249 MRSM TUN GHAFAR BABA
AHMAD ZULHAKIM BIN ZAINAL
2016249J34
JUNIOR
HONORABLE MENTION
3528
2016249 MRSM TUN GHAFAR BABA
NUR NABILAHUDA BINTI ADNAN
2016249J46
JUNIOR
HONORABLE MENTION
3529
2016249 MRSM TUN GHAFAR BABA
NURUL FARAHIN BINTI BADARUDDIN
2016249J11
JUNIOR
HONORABLE MENTION
3530
2016249 MRSM TUN GHAFAR BABA
ADLAN RASHDAN BIN SAIFUL ADLI
2016249J19
JUNIOR
HONORABLE MENTION
3531
2016249 MRSM TUN GHAFAR BABA
AQIL NAJMI BIN MOHD ZAHANI
2016249J22
JUNIOR
HONORABLE MENTION
3532
2016249 MRSM TUN GHAFAR BABA
MUHAMAD AKMAL MUHAIMIN BIN ARIFFIN
2016249J42
JUNIOR
CERTIFICATE OF PARTICIPATION
3533
2016249 MRSM TUN GHAFAR BABA
MUHAMMAD FIRDAUS BIN KAMARUZAMAN
2016249J88
JUNIOR
CERTIFICATE OF PARTICIPATION
3534
2016249 MRSM TUN GHAFAR BABA
NIK MUHAMMAD SHAHRUL AIMAN BIN KAMALRULZAMAN
2016249S74
STUDENT
HONORABLE MENTION
3535
2016249 MRSM TUN GHAFAR BABA
NOOR DAYANA BINTI MOHAMED AKRAM
2016249S71
STUDENT
HONORABLE MENTION
3536
2016249 MRSM TUN GHAFAR BABA
AHMAD NAQIUDDIN AIMAN BIN RAHMAT
2016249J23
JUNIOR
CERTIFICATE OF PARTICIPATION
3537
2016249 MRSM TUN GHAFAR BABA
PUTERI NATASHA SOFIA BINTI ZULKAFLI
2016249J32
JUNIOR
CERTIFICATE OF PARTICIPATION
3538
2016249 MRSM TUN GHAFAR BABA
I'FFAH BINTI TAJORUDIN
2016249J07
JUNIOR
CERTIFICATE OF PARTICIPATION
3539
2016249 MRSM TUN GHAFAR BABA
MUHAMMAD IHSAN BIN MOHD EFFENDI
2016249J36
JUNIOR
CERTIFICATE OF PARTICIPATION
3540
2016249 MRSM TUN GHAFAR BABA
PUTERI NURSYAMIMI BINTI MOHD SABILAN
2016249J00
JUNIOR
CERTIFICATE OF PARTICIPATION
3541
2016249 MRSM TUN GHAFAR BABA
AMIRAH ADIBAH BINTI ALI IMRAN
2016249J13
JUNIOR
CERTIFICATE OF PARTICIPATION
3542
2016249 MRSM TUN GHAFAR BABA
ZAHIRULHAQ BIN RAMLEE
2016249J44
JUNIOR
CERTIFICATE OF PARTICIPATION
3543
2016249 MRSM TUN GHAFAR BABA
AINUL MARDIAH BINTI YUSUF
2016249S68
STUDENT
CERTIFICATE OF PARTICIPATION
3544
2016249 MRSM TUN GHAFAR BABA
NUR ALIYA HUSNA BINTI ROSLY
2016249J12
JUNIOR
CERTIFICATE OF PARTICIPATION
3545
2016249 MRSM TUN GHAFAR BABA
NUR NADHIRAH NAJWA BINTI HAIROL FAZLI
2016249J05
JUNIOR
CERTIFICATE OF PARTICIPATION
3546
2016249 MRSM TUN GHAFAR BABA
MUHAMMAD FIRDAUS BIN ZULKAFLI
2016249S70
STUDENT
CERTIFICATE OF PARTICIPATION
3547
2016249 MRSM TUN GHAFAR BABA
MUHAMMAD KAMAL AIZAM BIN KAMARUZAMAN
2016249J35
JUNIOR
CERTIFICATE OF PARTICIPATION
3548
2016250 SMK BUKIT MERCHU
NURUL AMIRA BINTI SOLEH HUDDIN
2016250S00
STUDENT
HONORABLE MENTION
3549
2016250 SMK BUKIT MERCHU
NOOR HIDAYAH BINTI ZAINAL
2016250S01
STUDENT
CERTIFICATE OF PARTICIPATION
3550
2016251 MRSM BETONG
ABANG MUHAMMAD HAMIZAN BIN ABANG MULYADI
2016251J06
JUNIOR
BRONZE AWARD
3551
2016251 MRSM BETONG
MUHAMMAD NAQIUDDIN BADRUN BIN ZAINALABIDIN
2016251J08
JUNIOR
HONORABLE MENTION
3552
2016251 MRSM BETONG
FABIAN HARRISON AK THOMAS TARANG
2016251J05
JUNIOR
HONORABLE MENTION
3553
2016251 MRSM BETONG
CHARLES KANANG AK JOHN LUAT
2016251S15
STUDENT
HONORABLE MENTION
3554
2016251 MRSM BETONG
GAVIN LIM WEE KWANG
2016251J09
JUNIOR
HONORABLE MENTION
3555
2016251 MRSM BETONG
MUHD NUR ISSAMUDDIN BIN ISKANDARIA
2016251J11
JUNIOR
HONORABLE MENTION
3556
2016251 MRSM BETONG
JEHAN ALMAS BINTI MUHAMMAD
2016251C01
CADET
HONORABLE MENTION
3557
2016251 MRSM BETONG
GREENNCE WISE JANAI ANAK SAMUEL BAYANG
2016251J10
JUNIOR
HONORABLE MENTION
3558
2016251 MRSM BETONG
MICHEAL SCHUMACHER AK UCHAU
2016251C04
CADET
HONORABLE MENTION
3559
2016251 MRSM BETONG
FAZLIN LIYANA BINTI HANAPI
2016251S20
STUDENT
HONORABLE MENTION
3560
2016251 MRSM BETONG
JANE AK CHRISTOPHER
2016251S25
STUDENT
HONORABLE MENTION
3561
2016251 MRSM BETONG
NURSHAHIRA BINTI BASUAN
2016251C00
CADET
HONORABLE MENTION
3562
2016251 MRSM BETONG
NASRUL AZIZI B. KON@SAPAWI
2016251J07
JUNIOR
CERTIFICATE OF PARTICIPATION
3563
2016251 MRSM BETONG
CYRIL RENTAP ANAK UNGGUM
2016251S17
STUDENT
CERTIFICATE OF PARTICIPATION
3564
2016251 MRSM BETONG
MELVENNA SONIA ANAK MANJA
2016251S22
STUDENT
CERTIFICATE OF PARTICIPATION
3565
2016251 MRSM BETONG
SYLVESTER BIN ANTHONY AGA
2016251S16
STUDENT
CERTIFICATE OF PARTICIPATION
3566
2016251 MRSM BETONG
AZYAN SYAZWANI BINTI SETIA
2016251C02
CADET
CERTIFICATE OF PARTICIPATION
3567
2016251 MRSM BETONG
ISAAC ANAK ANDRIA
2016251S13
STUDENT
CERTIFICATE OF PARTICIPATION
3568
2016251 MRSM BETONG
ALEXIUSE WILISTER CHULO ANAK TUING
2016251J12
JUNIOR
CERTIFICATE OF PARTICIPATION
3569
2016251 MRSM BETONG
ABANG MUHAMAD ASYRAF BIN ABANG BENIAMIN
2016251S18
STUDENT
CERTIFICATE OF PARTICIPATION
3570
2016251 MRSM BETONG
ERIDA DUBAH ANAK GEORFFERY STEVEN
2016251S28
STUDENT
CERTIFICATE OF PARTICIPATION
3571
2016251 MRSM BETONG
NATEN JOHN ANAK NORIHEN
2016251S14
STUDENT
CERTIFICATE OF PARTICIPATION
3572
2016251 MRSM BETONG
GIAMPEARO ANAK PETER
2016251S21
STUDENT
CERTIFICATE OF PARTICIPATION
3573
2016251 MRSM BETONG
SANDRA CHEMUNDING ANAK JONATHAN
2016251S26
STUDENT
CERTIFICATE OF PARTICIPATION
3574
2016251 MRSM BETONG
CHRSITINEY RIAH ANAK GAUN
2016251S24
STUDENT
CERTIFICATE OF PARTICIPATION
3575
2016251 MRSM BETONG
PAMELA BINTI ANTHONY AGA
2016251S27
STUDENT
CERTIFICATE OF PARTICIPATION
3576
2016251 MRSM BETONG
MUHAMMAD IFWAT BIN IMRAN
2016251S19
STUDENT
CERTIFICATE OF PARTICIPATION
3577
2016251 MRSM BETONG
TRESSA PAULUS
2016251S23
STUDENT
CERTIFICATE OF PARTICIPATION
3578
2016251 MRSM BETONG
NURULHIDAYAH BINTI SEHARI
2016251C03
CADET
CERTIFICATE OF PARTICIPATION
3579
2016252 MRSM TUN ABDUL RAZAK
IBRAHIM PUTRA FARID ISKANDAR
2016252J31
JUNIOR
GOLD AWARD
3580
2016252 MRSM TUN ABDUL RAZAK
MUHAMMAD NADZRIN BIN NOR AZILAN
2016252S55
STUDENT
SILVER AWARD
3581
2016252 MRSM TUN ABDUL RAZAK
MUHAMMAD AKMAL HANIF BIN MOHD ZUKI
2016252J46
JUNIOR
SILVER AWARD
3582
2016252 MRSM TUN ABDUL RAZAK
MUHAMMAD NIZAMUDDIN BIN ZULKURNAIN
2016252J37
JUNIOR
SILVER AWARD
3583
2016252 MRSM TUN ABDUL RAZAK
AFIEQ MIZWAN BIN MAZLAN
2016252J32
JUNIOR
SILVER AWARD
3584
2016252 MRSM TUN ABDUL RAZAK
ADRIANA ADLEEN BT AZMARUL ADHA
2016252C15
CADET
BRONZE AWARD
3585
2016252 MRSM TUN ABDUL RAZAK
SYED IMAN AL-YAHYA BIN SYED YAZID
2016252J38
JUNIOR
BRONZE AWARD
3586
2016252 MRSM TUN ABDUL RAZAK
MUHAMMAD HUSIN HAZMI BIN JAMALUDIN
2016252S57
STUDENT
BRONZE AWARD
3587
2016252 MRSM TUN ABDUL RAZAK
IZZRAF AMIRUL BIN ISKANDARIZAL
2016252J33
JUNIOR
HONORABLE MENTION
3588
2016252 MRSM TUN ABDUL RAZAK
MUHAMMAD AIMAN BIN MD NAZRI
2016252J36
JUNIOR
HONORABLE MENTION
3589
2016252 MRSM TUN ABDUL RAZAK
MUHAMMAD FIRDAUS BIN NORHAMMADI
2016252J35
JUNIOR
HONORABLE MENTION
3590
2016252 MRSM TUN ABDUL RAZAK
ALIA SOFIA BINTI AHMAD SAUQI
2016252C12
CADET
BRONZE AWARD
3591
2016252 MRSM TUN ABDUL RAZAK
MUHAMMAD ZULHILMI BIN ZULKIPLE
2016252J53
JUNIOR
HONORABLE MENTION
3592
2016252 MRSM TUN ABDUL RAZAK
NUR EIZZATY HAMZAID
2016252J48
JUNIOR
HONORABLE MENTION
3593
2016252 MRSM TUN ABDUL RAZAK
MUHAMMAD NAZRIN BIN AMINUDDIN
2016252J51
JUNIOR
HONORABLE MENTION
3594
2016252 MRSM TUN ABDUL RAZAK
NUR ADEELA ANEESA BINTI AHMAD ASPI
2016252C22
CADET
HONORABLE MENTION
3595
2016252 MRSM TUN ABDUL RAZAK
SYAFIQ HAIKAL BIN SYAIDALI
2016252C18
CADET
HONORABLE MENTION
3596
2016252 MRSM TUN ABDUL RAZAK
MOHAMAD AIDIL NAJMI BIN HAMDAN
2016252J34
JUNIOR
HONORABLE MENTION
3597
2016252 MRSM TUN ABDUL RAZAK
NASUHA BINTI IBRAHIM
2016252S58
STUDENT
HONORABLE MENTION
3598
2016252 MRSM TUN ABDUL RAZAK
NUR FARAH AZIMAH BINTI FADIL
2016252S61
STUDENT
HONORABLE MENTION
3599
2016252 MRSM TUN ABDUL RAZAK
FARAH NADHIRAH BT SHUKOR
2016252C20
CADET
HONORABLE MENTION
3600
2016252 MRSM TUN ABDUL RAZAK
NADZMI KHALIF BIN MOHD KHAIRIL
2016252C26
CADET
HONORABLE MENTION
3601
2016252 MRSM TUN ABDUL RAZAK
NURUL ADLINA BINTI SHAMSUL KAMAL
2016252C29
CADET
HONORABLE MENTION
3602
2016252 MRSM TUN ABDUL RAZAK
NURUL HIDAYATI BINTI ZAKARIA
2016252J49
JUNIOR
HONORABLE MENTION
3603
2016252 MRSM TUN ABDUL RAZAK
YUSMIZAM NATASHA BINTI YUSRY
2016252J43
JUNIOR
HONORABLE MENTION
3604
2016252 MRSM TUN ABDUL RAZAK
NOOR AQIRAH BINTI NOOR AZMAN
2016252C27
CADET
HONORABLE MENTION
3605
2016252 MRSM TUN ABDUL RAZAK
NOOR AMIRAH BINTI ASARULAH KHAN
2016252S59
STUDENT
HONORABLE MENTION
3606
2016252 MRSM TUN ABDUL RAZAK
PUTERI SARAH KAIYISAH BT MEGAT SUHAIMI
2016252J41
JUNIOR
HONORABLE MENTION
3607
2016252 MRSM TUN ABDUL RAZAK
NAJWA SYAKIRA BT MEOR AHAMAD SAMSUDDIN
2016252J39
JUNIOR
HONORABLE MENTION
3608
2016252 MRSM TUN ABDUL RAZAK
KHADIJAH TAHIRAH BINTI NORHASANIN
2016252C23
CADET
HONORABLE MENTION
3609
2016252 MRSM TUN ABDUL RAZAK
FARHAN MIRZA BIN BASIR 'UL ELMI
2016252S54
STUDENT
HONORABLE MENTION
3610
2016252 MRSM TUN ABDUL RAZAK
MUHAMMAD ADAM BIN MOHD ROSLAN
2016252J50
JUNIOR
HONORABLE MENTION
3611
2016252 MRSM TUN ABDUL RAZAK
MUHAMMAD IZHAR BIN ZAINURIN
2016252J47
JUNIOR
HONORABLE MENTION
3612
2016252 MRSM TUN ABDUL RAZAK
AHMAD ASYRAF BIN HASNAN
2016252J30
JUNIOR
HONORABLE MENTION
3613
2016252 MRSM TUN ABDUL RAZAK
AMIR FARHAN BIN MUSTAFA KAMAL
2016252J45
JUNIOR
HONORABLE MENTION
3614
2016252 MRSM TUN ABDUL RAZAK
WAN NUR AISHAH MAISARAH BT WAN MOHD ROSLI
2016252J42
JUNIOR
HONORABLE MENTION
3615
2016252 MRSM TUN ABDUL RAZAK
NUR ALIA CHERN BT IRWAN CHERN
2016252C14
CADET
HONORABLE MENTION
3616
2016252 MRSM TUN ABDUL RAZAK
ZAWEEN NAZEERAH BINTI MOHAMAD SHAMSUL
2016252C11
CADET
HONORABLE MENTION
3617
2016252 MRSM TUN ABDUL RAZAK
MUHAMMAD ZHARFAN AFFANDI BIN ZAFRI EFFENDI
2016252J52
JUNIOR
HONORABLE MENTION
3618
2016252 MRSM TUN ABDUL RAZAK
NUR AZILAH BINTI MOHD NASSER
2016252C09
CADET
HONORABLE MENTION
3619
2016252 MRSM TUN ABDUL RAZAK
NURIN AFIQAH BT. HEZERIHISYAM
2016252C28
CADET
HONORABLE MENTION
3620<