Have you ever wondered why you can't use your phone while wearing gloves? Or why, when it's super cold, people in South Korea sometimes use sausages to use their phones? The secret is in the magic of touchscreens. Today, we'll find out how they work.
From Air Traffic Control to Your Pocket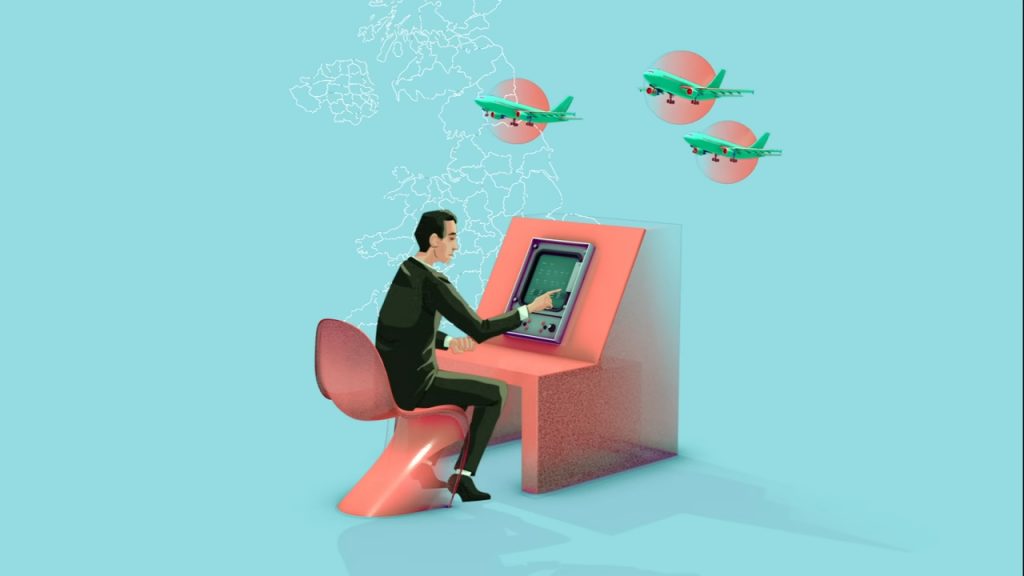 Touchscreens were first invented in 1965 to help air traffic controllers in Britain.
But they were too big and costly for everyday use. Engineers made them smaller and cheaper over time.
Then, in 2007, Apple made a breakthrough with the first iPhone. The iPhone's touchscreen used a principle called 'capacitance' – a fancy term we'll explain soon.
Two Types of Touchscreens: Resistive and Capacitive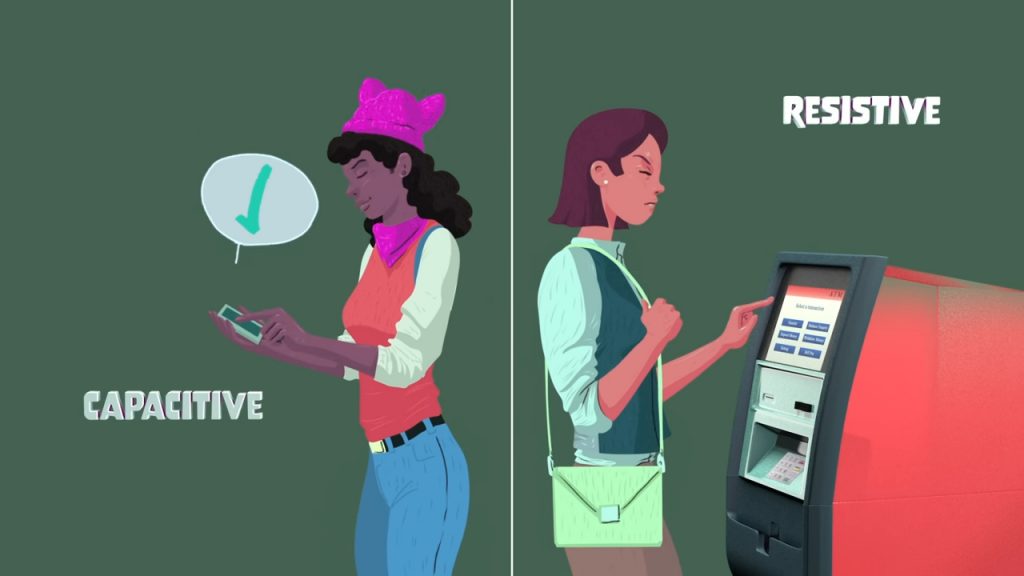 There are two main types of touchscreens: resistive and capacitive. Both use something from the outside to complete an electric circuit.
Think about a light bulb. When you flip the switch, you complete the circuit and the light turns on. In the case of a touchscreen, your finger (or sometimes a sausage) is the switch.
Resistive touchscreens have two layers. The top layer is flexible, and the bottom layer is firm. There's a thin gap between these two layers. When you press on the screen, the two layers touch, completing the electric circuit. This causes a change in voltage (like a mini power surge) that tells the device what to do.
Resistive screens aren't as easy to use as capacitive screens, but they're cheaper and more durable. They're mostly used in industrial settings.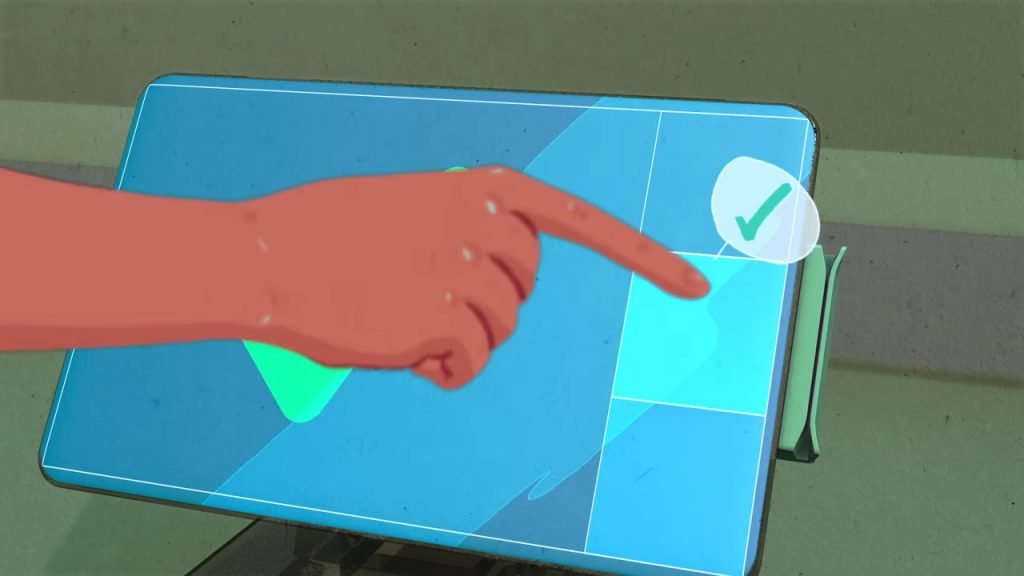 Most smartphones today use capacitive touchscreens. These have several layers. There's a protective glass layer on top and an LCD screen at the bottom that shows images.
In between these, there's a layer with rows of conductive material (stuff that electricity can pass through). These rows are separated from other rows by an insulator (stuff that electricity can't pass through).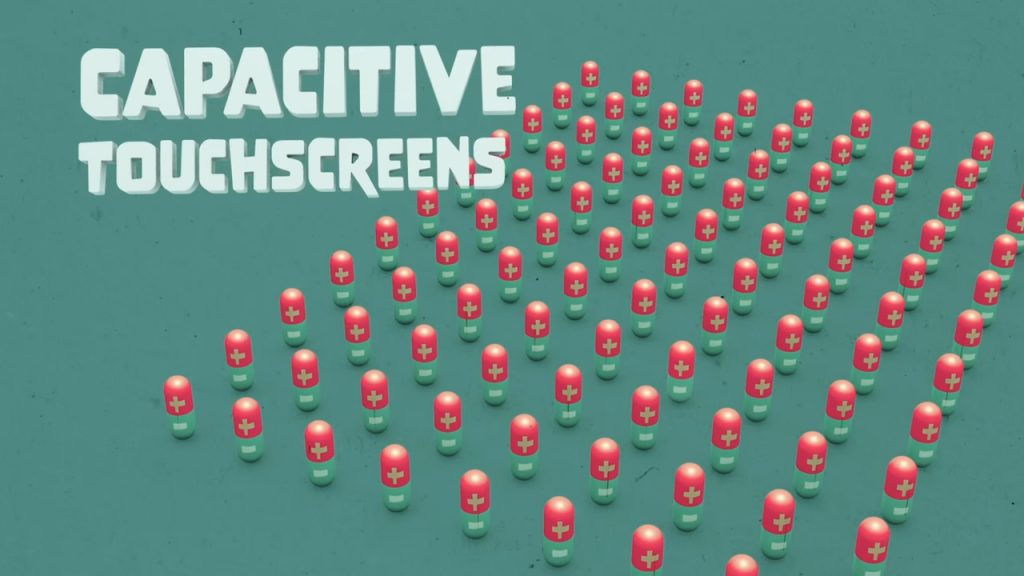 Where these rows cross, they form a grid. The points where they intersect are called nodes. These nodes store electrical charge, just like tiny batteries.
When you touch the screen with your finger, it's like you're adding a new row to this grid. Your finger interacts with the electric field and changes the amount of charge at the nodes it touches. The phone's computer then figures out which part of the screen you've touched.
The Science Behind the Screen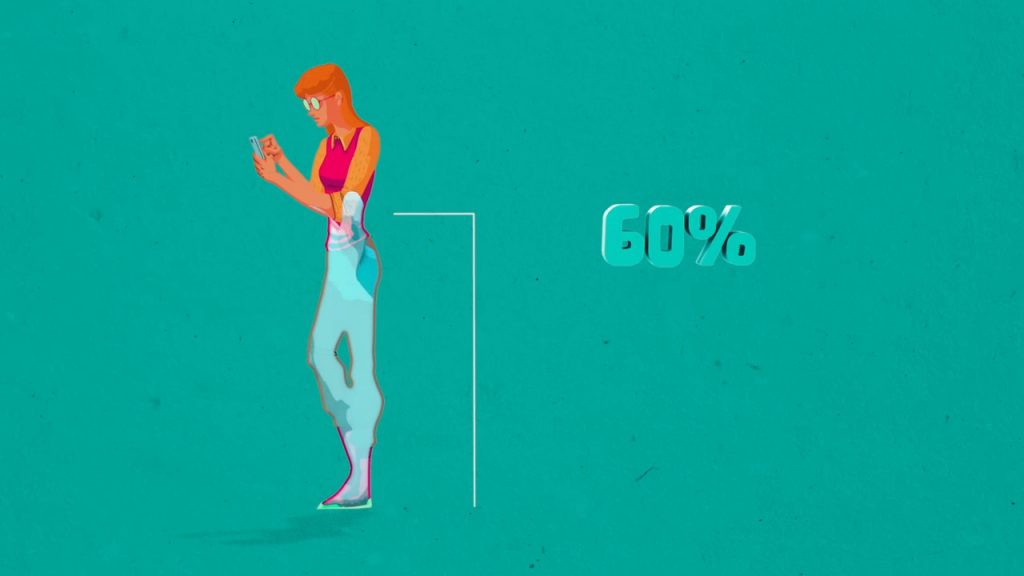 Your body is full of water. But this isn't just any water – it's water with ions. Ions are atoms or molecules that have an electrical charge. So your body is a good conductor of electricity.
But if your hands are wet or you're wearing gloves, the connection between your finger and phone gets interrupted. Water splashed on the screen can make the phone think you're touching it in many places at once. Gloves, on the other hand, stop the charge from going anywhere.
But some things, like banana peels or sausages, can conduct electricity about as well as your finger. So, if you're ever in a pinch, you can use these to use your touchscreen!
And that's how touchscreens work. Next time you use your phone, you'll know there's a whole world of science at your fingertips!
To access relevant information, check out the following blogs: